Top 10 Best Brokers for Trading Indices in 2023
Brokers for indices trading are intermediaries that provide a trading platform and services to individuals and institutions that want to trade index-based financial instruments.
Indices trading refers to the trading of a group of stocks that are represented as a single entity, or an 'index'.
A common example of an Index is the S&P 500, which is a stock index that represents the performance of 500 large companies listed on the US stock exchanges. Each index operates as a benchmark for the overall market or a specific sector of the market, and its value fluctuates based on the performance of the underlying stocks.
Brokers offer a variety of indices for trading, such as:
Major Global Indices: These include the Dow Jones Industrial Average (DJIA), S&P 500, NASDAQ Composite in the US, FTSE 100 in the UK, DAX 30 in Germany, CAC 40 in France, Nikkei 225 in Japan, etc.
Sector Indices: These track the performance of specific sectors like technology, healthcare, or energy.
Regional Indices: These represent the performance of the stocks in a specific geographic region.
Traders can speculate on the price movements of these indices without owning the underlying assets. This can be done through several financial derivatives like futures, options, contracts for difference (CFDs), exchange-traded funds (ETFs), and more.
To start trading indices, it's suggested to have at least $2,500 in your account. The amount varies based on the contract, volume, and leverage offered by brokers. High leverage, while reducing the required trading amount, increases risk. Hence, depositing a small amount and using high leverage is not advisable for index trading. It's essential to maintain enough margin to handle market fluctuations.
Investing in indices can either be speculative or long-term. Speculative investing involves high risk due to the use of leverage, while long-term investments, typically less risky, hinge on historical trends of indices increasing in value. Derivatives may not be ideal for long-term investing due to daily fees, so equity ETFs might be a better option.
Investing in indices diversifies the portfolio, unlike investing in individual stocks which comes with a higher risk. For beginners, it's recommended to follow regulatory guidelines on leverage, practice with a demo account, study the index trading market, and learn effective risk management methods, such as setting stop losses and take profits.
In this article we have included mainly brokers that offer CFDs on indices, but not only that. Some of them also offer Futures, Options and Spread Betting on indices.
The factors we have considered in compiling this list of the best brokerage firms for indices trading are listed below:
The number of indices available
The commissions involved
The different derivatives and ways to trade indices offered by each broker
The availability of mini-indices
The overall trustworthiness of the brokers
Round-up
Below is a closer look at some of the key information for each major broker we have listed.
Warning
CFDs are complex instruments and come with a high risk of losing money rapidly due to leverage. Between 74-89% of retail investor accounts lose money when trading CFDs. You should consider whether you can afford to take the high risk of losing your money.
What are the best indices trading brokers?
Here are the brokers we have selected as some of the top choices for trading indices.
XTB allows users to access and trade in more than 35 different indices around the world. These include major US and Australian indices as well as those from EU states.
Spreads start from 0.3 pips on the US500 and leverage of up to 1:20 for EU and FCA traders is available while leverage of up to 1:200 is possible for international and FSCA traders.
79% of retail investor accounts lose money
Pepperstone has more than 20 CFD indices to choose from including major indices in the UK, US, and Europe.
Pepperstone also offers a spread betting service for UK traders where indices can be traded with no separate commission charges.
The spread on trading indices at Pepperstone depends on the index traded and the time. For example:
The US500 has a spread of 0.4 pips from 16:30 to 23:00.
The UK100 has a spread of 1 pip from 10:00-18:30.
The SA40 has a spread of 8.6 pips.
74-89% of retail investor accounts lose money when trading CFDs
eToro is one of the biggest name brokers in the industry, particularly when it comes to social and copy trading. The broker also provides extensive trading opportunities in other areas and offers access to indices for trading.
On the eToro platform you can discuss with other indices traders in real time and share news with other users, and thus get insights from even the most experienced traders.
There are 13 indices available to trade at eToro from Asia including China, the EU, US, and Australia.
The spread on these indices starts low with the typically S&P500 spread being 0.75 pips.
Leverage is also available of up to 20:1 on EU, Australian, and UK CFD indices.
77% of retail investor accounts lose money
At XM, more than 13 indices are available as CFDs, both spot and futures market.
The broker provides trading with no additional fees except the spread which starts as low as 0.4 pips on the spot market, and 0.8 pips on the futures market.
Leverage is also made available of up to 20:1 for traders under EU and ASIC regulation, or as much as 100:1 for those trading under FSC regulation.
77,37% of retail investor accounts lose money
The broker makes it possible to trade indices with 16 to choose from. The range includes major indices from the US, Australia, Singapore, Hong Kong, and Europe.
Oanda spreads on indices start from as low as 0.6 pips on the S&P500 while there are further benefits to those enrolled in the Oanda Advanced Trader Program, including reduced spreads, depending on tier. This applies to indices and other assets.
The first tier requires a balance of $10,000 and a monthly trade volume of less than $10 million, while the fourth tier requires a balance of more than $250,000 and a trade volume in excess of $500 million. In the fourth tier, there is a $15 per million rebate or commission reduction.
Spread betting is available for UK traders while leverage of up to 20:1 can be accessed by EU and Australian traders.
CFDs are not available to residents in the United States
AvaTrade is another well-regulated and respected broker where indices can be traded and offers trading in more than 30 indices from the US, Europe, and Asia, among others.
There are also synthetic indices available including the cannabis index, Dollar Index, FAANG, and Gaming esports indices. Many of these can be traded through the MT5 platform.
AvaTrade spreads start from a fixed 0.25% on the US500 and leverage is available on indices for EU, ASIC, and FSCA traders on indices, as well as for Abu Dhabi traders. This leverage can be up to 20:1.
Spread betting is also available to UK and Ireland traders with more than 200 assets, including indices, to choose from.
79% of retail investor accounts lose money
IC Markets provides trading in more than 20 indices. These include the Australian S&P 200 Index, UK FTSE 100 Index, and mini indices such as the US E-mini S&P 500 and US DJIA Index.
IC Markets spreads start from 0.2 pips on the US500 index and both spot and futures indices are offered.
Leverage is also available of up to 20:1 for ESMA and ASIC traders while those trading with the Raw Trading Ltd. entity of IC Markets can access leverage of up to 200:1 on indices.
74-89% of retail CFD accounts lose money
NAGA has 13 major indices from around the world on offer including the popular NAS100, UK100, US30 which have some of the highest trading volumes and liquidity.
Spreads at NAGA on indices start low with the SPX500 spread from 0.7 pips.
Leverage is also available of up to 20:1 for those trading under the NAGA Markets Europe LTD entity while up to 500:1 leverage is available under the NAGA GLOBAL LLC entity.
The broker also has a VIP program for signal providers that unlocks certain benefits if you reach a certain level with the copy trading service.
80.85% of retail investor accounts lose money
FP Markets provides more than a dozen CFD indices from around the world including the US, UK, Australia, and Europe.
Spreads at the broker start from 0 pips on the US500 with an average of 0.6pips.
Leverage is also available of up to 20:1 for EU and ASIC regulated traders while leverage of up to 200:1 is available to other international traders.
74-89% of retail CFD accounts lose money
With Axi, traders can select from more than 15 indices from around the world including Europe, Asia, and Australia.
Both index cash CFDs and index futures CFDs are available. These assets can be traded through MT4, Axi Psyquation, and AxiOne trading platforms.
Leverage is also available of up to 20:1 on Indices for EU, ASIC, and FCA traders while leverage up to 200:1 for Indices for other international traders.
Spreads at Axi on indices start from 0.2 pips with no further commissions. Spread betting is also available for UK and Irish traders on some assets, including indices.
69.6% of retail investor accounts lose money
How much money is needed to trade indices?
To trade indices you should have at least $2,500 in your account. In fact, considering that you should not risk more than 2% of your capital per trade, and that $50 is generally the minimum amount of money needed to open an order on indices, $2,500 gives you some degree of flexibility.
This amount varies from broker to broker according to three factors:
The contract: the amount of money needed to open a "full" position on the index.
The volume: how many contracts the broker needs to execute the order.
The leverage: multiplier of funds you have available in your account.
For example, if a contract is worth $10,000 and the minimum volume is 0.1, that means you will need $1,000 to open a position.
Leverage can then be applied to further reduce the amount required. With a 1:20 leverage, it will be possible to open a position with $50 ($1000/20).
However, the higher the leverage, the higher the risk. In fact, investing $50 at 1:20 leverage would mean that a 1% change in the index would correspond to a $10 change in the position (1% of $1000 is $10).
A solution are brokers that offer mini-indices such as IC Markets, which are based on smaller contracts. These allow traders to open positions on indices with less money than their standard counterparts.
Visit IC Markets
(74-89% of retail CFD accounts lose money)
For this reason, it is not recommended to deposit little money and use high leverage when trading indices.
If you are going to trade with leverage, you need to make sure that you have the necessary margin to absorb any natural market swings.
For example, on a daily basis, the S&P value fluctuates about 500 points, which translates to $5 or $0.5 if we take the previous example with the trade of 0.1 contracts. So in case of 1:20 leverage (which can be even higher), we can expect a maximum daily fluctuation of $10 which would wipe a low-budget trading account in a few days if everything goes wrong.
Index investing vs Index trading
There are two main ways to invest in indices. The first is to speculate on their value, or the second is to invest in them for the long term.
In speculation , the risk involved is high, as you will have to use leverage and know how to manage your trading positions.
In long-term investing , on the other hand, the focus is on the fact that historically indices tend to increase in value. So a long-term investment may be less risky.
However, you should be aware that long-term investing with derivatives may not be ideal, as there are a number of daily fees called rollovers, which slowly reduce the potential margin or earnings. In this case, it is best to learn about brokers that offer equity ETFs such as DEGIRO.
Visit DEGIRO
(Investing involves risk of loss)
Although they are a more flexible and economical way to invest in indices, it must be remembered that they are more or less faithful replicas of the performance of indices, and not real indices.
Keep in mind also, that by investing in ETFs indices, you will generally not be able to trade futures since all ETFs are based on spot index prices.
Trading Indices vs stock trading
Investing in indices is a good way to diversify your portfolio as it is a basket of stocks.
The stock market, while requiring less money to open a position in most cases, exposes us more to risk since we have to pick individual stocks.
However when it comes to short-term speculation, both come with a high level of risk
What are synthetic indices?
Synthetic indices are ETF-like assets that replicate certain features of particular financial markets in real-time.
The most well-known of these tradable assets is the VIX also known as the fear and greed index. This index monitors volatility in the market and is often used by experts to assess the sentiment or emotional state of the market.
The Boom 1000 Index is another such synthetic index that also measures volatility over a set period of time.
Useful tips for beginners to trade indices
Here are some useful tips for those new to trading indices:
Consider that under ESMA, FCA, and ASIC guidelines, the maximum leverage on indices is 20:1
Practice with a demo account before depositing real money
Read content published on specialized websites to study the index trading market
Learn how to set stop losses and take profits for effective risk management
Resources to get started and learn index trading
DailyFX is more aimed at general trading, but there is specific data about indices. Under 'Market Data' you can find the basics about Indices. Navigating through the site, you'll find market news, educational materials, and more, including ones about indices.
At Money Control, you'll find global indices and some data (current value, change, etc). In general, the site deals with many topics but features a lot about trading and finance. Under 'Markets' you can find useful information about different topics, including indices.
With Investopedia, under the category "Index Trading Strategy", you'll find different guides and articles on index trading. This is helpful for both experienced indices trading and for those newer to trading and who want to expand their knowledge.
Indexology has different sections, including 'Indices' with all the information you need about Indices. The 'Research and Insights' area leads to Blog, Education, Performance Reports, and Commentary sections. All have information relating to Indices.
Investing.com is one of the most famous websites about finance and investing. You'll find summary information and technical analysis on all of the world's indices, live graphs of indices, and more.
FAQs
What is the difference between spot and futures indices?
A spot index refers to its price: it is the current price in the market at which the index can be bought or sold immediately. Index futures are futures contracts that allow traders to buy or sell an index today to be set at a future date.
Is it risky to trade indices?
Online trading, in general, is risky, and while indices are less volatile than other markets, they are no exception. Open a demo account to practice before depositing real money.
---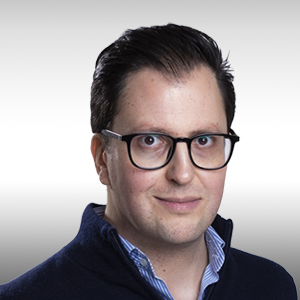 About The Author
Filippo Ucchino
Co-Founder - CEO - Broker Expert
Filippo is the co-founder and CEO of InvestinGoal.com. He has 15 years of experience in the financial sector and forex in particular. He started his career as a forex trader in 2005 and then became interested in the whole fintech and crypto sector.
Over this time, he has developed an almost scientific approach to the analysis of brokers, their services, and offerings. In addition, he is an expert in Compliance and Security Policies for consumers protection in this sector.
With InvestinGoal, Filippo's goal is to bring as much clarity as possible to help users navigate the world of online trading, forex, and cryptocurrencies.
Top 10 Best Brokers for Trading Indices in 2023
Related Top10
---