4 Best Lamm Accounts Forex Brokers for 2023
A Lot Allocation Management Module (LAMM) trading account is a type of forex managed account where the investor's funds are directly linked to the fund manager's transactions.
Whenever the fund manager buys a standard lot of a currency, every account owner will automatically get a standard lot as well.
Other types of managed accounts are the PAMM and MAM.
What makes the LAMM account unique is the exclusive right each investor has to decide the number of lots that can be traded in the market. This gives investors an added level of control and flexibility over their investments.
In this articles with have gathered and reviews the best forex brokers which offer Lamm accounts.
What are the best LAMM Account Brokerages?
Below our curated list of the best Lamm account brokers, with details of features and characteristics.
Warning
CFDs are complex instruments and come with a high risk of losing money rapidly due to leverage. Between 74-89% of retail investor accounts lose money when trading CFDs. You should consider whether you can afford to take the high risk of losing your money.
IC Markets is a well-known and respected broker around the industry. The broker is one of the most trusted choices that offer a LAMM service. Additionally, IC Markets also offers both MAM and PAMM allocation methods that are proportional by balance allocation and proportional by equity allocation. These actions are conducted through software the broker provides which allows for multiple variations of MAM, PAMM, or LAMM accounts.
With this diverse range of methods and software available, IC Markets is a popular choice with many investors who require a LAMM service. Spreads for the MAM/PAMM service start from 0 pips and the broker offers deep liquidity combined with fast order execution and EAs functionality.
74-89% of retail CFD accounts lose money
With a minimum investment of $100, RoboForex is one of the leading brokerages that offer a LAMM account. You are allowed to invest for a minimum of 1 week.
While trading with the account, you can earn money as an investor or a trader.
When selecting a trader, the broker shows you a list of strategies sorted by profitability along with the weekly average return, total return, risk level, return graph, total investors, the total amount of money invested, and total active time of the manager.
61.41% of retail CFD accounts lose money
FXDD is a brokerage that offers trading platforms on proprietary and MetaTrader platforms. Here, traders can have access to over 60 currency pairs if they can pay the minimum deposit amount of $200. Their membership also enables them to enjoy the platform's spread starting from 0.3 pips.
75% of retail investor accounts lose money
When looking for a manager on the platform, the broker will show you each trader's history, profits, number of investors they manage, manager's commission, and other helpful pieces of information.
The minimum deposit amount on this brokerage is $10, making the entry requirement affordable for all intending users.
The spread on GrandCapital starts from 0.4 pips and each new member is entitled to a $5 commission.
Trades are automatically copied so you don't necessarily have to open the platform to trade and invest in indices, Forex, over 300 CFD assets, or stocks.
74-89% of retail CFD accounts lose money
What are the differences with other managed account types?
Managed forex accounts come in different forms, mainly including MAM (Multi Account Manager), PAMM (Percentage Allocation Management Module), and LAMM (Lot Allocation Management Module) accounts.
MAM accounts allow a fund manager to manage multiple trading accounts from a single interface.
PAMM accounts distribute gains, losses, and fees on an equal percentage basis.
LAMM accounts allow investors to allocate different lot sizes for the fund manager to trade with, offering greater flexibility and control.
How to start trading with a LAMM trading account?
Starting to trade in the forex market with a LAMM account involves a few crucial steps.
Choose a regulated forex broker who is overseen by a reputable regulatory body like the FCA, ASIC, or MAS.
Verify if the broker offers a LAMM account by checking their offerings or refer to our Managed Forex Accounts list.
Choose the fund manager to invest in. The broker will provide records and data about each fund manager to help you make an informed decision. Remember, you can hire more than one fund manager simultaneously for diversified forex trading strategies.
Allocate your fund by checking the minimum deposit required by the broker and the fund manager. The fund manager can only access the money you've allocated for trading – withdrawal from your account is not available on the fund manager's side. This provides a layer of security for your investment.
What are the pros and cons of using a LAMM account?
Pros
You can choose the amount of lots
You have more control on your exposure
Invest in more fund managers to diversify your investments
Cons
Your profits are highly dependant on the fund manager's skill and experience
LAMM account is hardly offered by highly regulated brokerages
How does risk management work with a LAMM account?
Risk management with a LAMM account revolves around the number of lots you decide to trade. By controlling the number of lots, you're controlling your exposure to the market, and in turn, your potential profit or loss. For example, if you wish to limit your risk, you can opt to trade a smaller number of lots.
Moreover, you can manage risk by diversifying among several fund managers, each employing different trading strategies. This strategy allows you to spread your risk across various approaches, potentially increasing the chance of success. If one strategy underperforms, others might compensate for it. Regular monitoring and adjustment of your investment strategies also play a vital role in risk management within a LAMM account.
---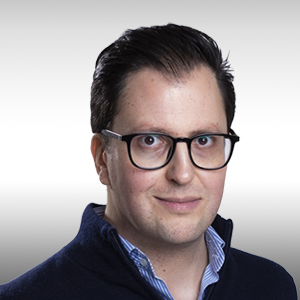 About The Author
Filippo Ucchino
Co-Founder - CEO - Broker Expert
Filippo is the co-founder and CEO of InvestinGoal.com. He has 15 years of experience in the financial sector and forex in particular. He started his career as a forex trader in 2005 and then became interested in the whole fintech and crypto sector.
Over this time, he has developed an almost scientific approach to the analysis of brokers, their services, and offerings. In addition, he is an expert in Compliance and Security Policies for consumers protection in this sector.
With InvestinGoal, Filippo's goal is to bring as much clarity as possible to help users navigate the world of online trading, forex, and cryptocurrencies.
4 Best Lamm Accounts Forex Brokers for 2023
Related Top10
---