9 Best No-Requotes Forex Brokers for 2023
A "no-requotes forex broker" refers to a forex (Foreign Exchange) brokerage firm that offers trading without re-quotes. In the context of the forex market, a re-quote happens when the broker isn't able to execute the trade at the price that the trader requested.
This might be due to a rapid movement in the market or other factors. When this occurs, the broker will offer a new quote to the trader. This process can be frustrating for traders, particularly those who engage in fast-paced strategies like scalping.
In this article, we have grouped some of the best forex brokers without requotes.
To compile this ranking, we took these factors into consideration:
The overall quality of the brokers
The internal requotes-free policy of the brokers
The efficiency of order execution
The commissions on forex trading
What are the best forex brokers without requotes?
Below our curated list of the best no-requotes forex brokers, with details of features and characteristics.
XM :
best no requotes forex broker overall
XM is a broker known for its strict no requotes policy.
Orders on XM are executed as they are placed 100% of the time.
XM's no requotes policy causes orders to be executed more slowly than other brokers, so much so that 0.65% of them are executed in more than one second.
The minimum deposit to open a no requotes account with XM is $5, and forex spreads start at 0 pips.
77,37% of retail investor accounts lose money
IC Markets offers ECN execution that has no requotes.
Latency on IC Markets is very low along with the speed of order execution.
The low 0 pips spread, along with the quality of order execution, makes IC Markets an excellent broker with no requotes, ideal for scalpers.
74-89% of retail CFD accounts lose money
Pepperstone is a broker known for offering excellent liquidity and almost no requotes on orders.
Thanks to Pepperstone's excellent ECN execution, forex orders incur requotes in only 0.05% of cases.
Pepperstone's forex spreads start at 0 pips, and $200 is required to open a real account.
74-89% of retail investor accounts lose money when trading CFDs
XTB :
best forex trading platform
With XTB it is possible to trade in a requotes-free environment.
Spreads with XTB start at 0 pips, and you can trade over 30 forex pairs.
XTB requires no minimum deposit.
79% of retail investor accounts lose money
FxPro :
best MT5 no requotes forex broker
FxPro offers trading without requotes on MT5 and cTrader.
FxPro's MT5 and cTrader accounts offer trading with market execution that by nature has no requotes.
FxPro's MT4 accounts that offer instant execution can apply requotes in high volatility situations.
Requotes on FxPro's MT4 can be limited by choosing the maximum range within which the order can be executed.
FxPro's forex spreads start at 0 pips.
72.87% of retail investor accounts lose money
FBS :
lowest minimum deposit broker
FBS offers an environment with very rare instances of requotes as orders are executed at market.
Orders on FBS are executed in an average of 400ms.
The minimum deposit on FBS is variable and starts at $1.
Spreads on FBS start at 0 pips depending on account type.
74-89% of retail CFD accounts lose money
FP Markets offers NDD execution without requotes.
Execution of forex orders is ultra-fast at FP Markets.
Spreads on FP Markets start at 0 pips, and a minimum deposit of $100 is required to open a real account.
74-89% of retail CFD accounts lose money
Vantage :
best for professional forex traders
Vantage is an ECN broker that offers trading without requotes on the Pro ECN account.
Vantage's Pro ECN account uses multiple liquidity providers to ensure instant execution of orders and minimize the possibility of requotes.
Vantage's Pro ECN account is for professional clients only.
Although Vantage's minimum deposit is $200, the Pro ECN account requires at least $20,000.
74-89% of retail CFD accounts lose money
Tickmill :
fastest forex trading execution
Tickmill offers fast execution without requotes, where orders are executed in 200ms on average.
Over 180 financial instruments can be traded on Tickmill with forex spreads as low as 0 pips.
The minimum deposit to open a requotes-free account on Tickmill is $100.
73% of retail investor accounts lose money
What are requotes in forex?
A requote is basically a change in the price of the order between the time you make the order, and when it is actually executed. There are a number of reasons why this may happen, but the result is that a broker has been unable to open your trade at the initial price, and has instead opened it at the requoted price.
Which forex brokers can help you avoid requotes?
Avoiding requotes is not always the easiest thing to do. This is because they are not actually applied by the broker but instead they are typically the result of another issue such as a sudden market change, or a technical issue with the speed of execution.
With that said, the type of broker you choose, and particularly the execution methods they employ, can have a big bearing on your exposure to requotes. In this case, you are best to choose between one between NDD, ECN, and STP brokers. These will typically try to offer a requote-free trading environment and provide you access to the fastest execution styles, deepest liquidity, and most direct access to markets.
These execution types are basically a way to trade forex without a broker, as the broker themselves are not the counterpart of the trades but rather price aggregators for their customers.
Why do requotes happen when trading with forex brokers?
Here are some of the main reasons why a requote can occur:
Slow Internet Connection and Technical Issues: Your internet connection could be at the root of your problems when it comes to requotes. A slow internet connection will cause a higher number of requotes since there will be a delay in you clicking the button to order, versus the time this order is received by the broker's servers. Any delay in time here could mean tha price may have changed. The same goes for any technical issues you may have.
Broker's Execution Delay: Depending on the execution type you choose from your broker, there could be a higher instance of requotes depending on this execution method. The best brokers to select to avoid these delays are the best ecn brokers as they are generally considered to be the fastest, and can provide you with lightning-fast execution speeds.
High Market Volatility: The other time when you may experience requotes is when the markets are particularly volatile. This can occur during high volume periods, or when there is some market change event or news released which can cause the prices to change rapidly. In these kind of special cases, it will not matter how fast your internet connection, nor the execution method used, the market can still change in the very slight amount of time in between these actions.
Who should look for a No-Requote forex broker?
If you are a day trader, or someone else trading over very short time frames such as scalpers, then a requote could have a drastic impact on your trading strategy and overall results. If this is you, then you should absolutely be searching for the best no requotes forex brokers that you can.
If you're interested in scalping, then you may be interested in reading our top 10 best scalping brokers article.
---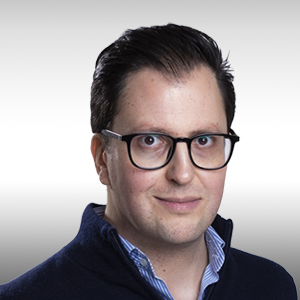 About The Author
Filippo Ucchino
Co-Founder - CEO - Broker Expert
Filippo is the co-founder and CEO of InvestinGoal.com. He has 15 years of experience in the financial sector and forex in particular. He started his career as a forex trader in 2005 and then became interested in the whole fintech and crypto sector.
Over this time, he has developed an almost scientific approach to the analysis of brokers, their services, and offerings. In addition, he is an expert in Compliance and Security Policies for consumers protection in this sector.
With InvestinGoal, Filippo's goal is to bring as much clarity as possible to help users navigate the world of online trading, forex, and cryptocurrencies.
9 Best No-Requotes Forex Brokers for 2023
Related Top10
---