Best Forex Brokers with Prepaid Mastercard
In this article, we have grouped some of the best forex brokers that offer prepaid cards.
Among the factors we have taken into account we can find:
The availability of Mastercard prepaid cards.
The fees charged on brokers' prepaid cards.
The uses the trader can make of the prepaid card.
Review
NAGA :
best prepaid MasterCard overall
NAGA offers a NAGA Card to all traders that request it.
The NAGA Card is a Mastercard that is able to cater for multiple currencies including EUR, USD, and GBP.
With the NAGA Card, you can easily make use of worldwide ATM withdrawals.
The NAGA Card will make your NAGA withdrawals and transactions even faster, and smoother process than they already are.
80.85% of retail investor accounts lose money
Swissquote offers a multi-currency solution with a total of 3 different broker Mastercards.
Swissquotes offers a Mastercard prepaid card, a credit card, and a digital credit card.
The Swissquote Mastercard charges a yearly fee of $100, however, the first year of use is free of this commission.
With the prepaid card of Swissquote, you can withdraw up to $1000 per week, with a 3.5% fee on the withdrawal and a 1.5% currency conversion fee when applied.
79% of retail investor accounts lose money
The ActivTrades Mastercard is a good choice for EU traders since it can store money in EUR only.
At the moment, ActivTrades is not accepting new Mastercard users.
The minimum top-up amount required for the ActivTrades Mastercard is €50, with a max top-up amount of €3750 permitted.
The ActivTrades Mastercard can be used online or to withdraw cash from ATM machines with a €400 daily limit on withdrawals.
ActivTrades charges a 1.5% fee if you use their Mastercard outside the EU, a 10% fee in hotels and restaurants, and a €50 fee for use in petrol stations.
In order to cancel the ActivTrades Mastercard, there is a €15 fee.
75.7% of retail CFD accounts lose money
The IBKR Mastercard allows traders to access their account funds in almost any location.
The IBKR Mastercard does not have any monthly minimum repayments.
Interactive Brokers on their Mastercard sets a high limit of $1,000 per day to be withdrawn at ATMs.
74-89% of retail CFD accounts lose money
At Instaforex, the Mastercard Benecard can be requested by the traders.
The yearly membership fee of the Instaforex Mastercard is €29 or $34.95.
Instaforex charges a delivery fee of $89.95 on the Benecard.
The maximum withdrawal limit from an ATM will be $200 per withdrawal, $400 daily, or $1,000 every 4 days.
On the InstaForex Benecard, there is a 1% transaction fee applied with a minimum of $10 or €8 charged.
61.14% of retail investor accounts lose money
Amana Capital offers a prepaid card, however, it's a Union Pay.
The Amana Capital prepaid card is available in USD currency only and is conveniently accepted in stores, at ATMs, and online.
The ATM limit for making withdrawals with this card is $2,000 per day, though there is a 1.5% fee on cash withdrawals.
The minimum deposit you can make to the Amana Capital prepaid card is $50, and this comes with a $3 fee attached.
When you make a deposit to the Amana Capital prepaid card, this can take up to 2 business days to process.
The Amana Capital card has a 1-year expiration date, so you would have to renew it to continue use at that time.
There is a $10 charge to replace it if it is lost, damaged, or stolen.
(Your capital is at risk)
Broker's Proprietary Card vs other cards
When it comes to your usual card benefits like international deposits and withdrawals, and more, as well as the safe and reliable service that your card offers, then there will be no change. You can still rely on these great things.
The only areas that really change are in terms of extra improvements. This means transactions and communications between your broker and you, using the proprietary card should be easier with possibly lower fees on deposits and withdrawals, lower conversion fees, and all-round faster payment processing on both ends.
How to get a Broker's Proprietary Card
The usual process does not change much from what you would typically expect if you are signing up with any top forex broker.
That is that you first must open up a live trading account. Of course, to do this you will need to pass the verification process for that broker. This typically means verifying your identity and residence. You should then make a deposit with the broker to get your account ready to trade.
Once you have done that, the process of receiving your card should be straightforward. Just a simple request to the broker is all which is usually needed. Some forex brokers may charge a small fee to deliver the card, though others may not. Either way, it will not break the bank in receiving your new proprietary card.
---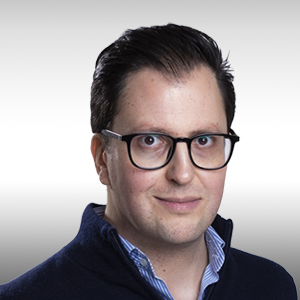 About The Author
Filippo Ucchino
Co-Founder - CEO - Broker Expert
Filippo is the co-founder and CEO of InvestinGoal.com. He has 15 years of experience in the financial sector and forex in particular. He started his career as a forex trader in 2005 and then became interested in the whole fintech and crypto sector.
Over this time, he has developed an almost scientific approach to the analysis of brokers, their services, and offerings. In addition, he is an expert in Compliance and Security Policies for consumers protection in this sector.
With InvestinGoal, Filippo's goal is to bring as much clarity as possible to help users navigate the world of online trading, forex, and cryptocurrencies.
---