Pepperstone Liquidity Providers Explained
So, you have decided or are considering trading with Pepperstone?
Excellent. The best place to start for an in-depth overview of the broker is our Pepperstone review. There you will see that Pepperstone offers some of the lowest spreads in the industry.
This is made possible thanks to their set-up as an STP/ECN broker and the fact that Pepperstone liquidity providers are among the very best in the industry.
Here we will look at those liquidity providers in much more detail as well as take a closer look at exactly what this means for you and the Pepperstone spread you can trade with.
Let's get started.
What are the Pepperstone Liquidity Providers?
Pepperstone prices come directly from a range of top-tier investment banks and global liquidity providers. This offers you some of the deepest liquidity in the industry, at the best prices, and with the most competitive spread.
When it comes to connection speeds, the use of optical fiber cross-connects, VPS co-location, and hosting at the Equinix (NY4) facility all play a role in helping Pepperstone achieve lightning-fast execution speed that is among the best around. The latency here can be as little as 50ms of latency (0.05 of a second).
The fact that prices are available from as many as 22 banks and different liquidity providers also allow the broker to incorporate trade execution at an extremely high standard.
How liquidity providers influence the Pepperstone spreads
Liquidity is one of the biggest factors that influences the spread with any broker. Pepperstone is no different in this regard. With higher liquidity, this indicates that the trading volume would be higher. In turn, this should mean a lower and more competitive spread.
Conversely, with a lower trading volume and liquidity, you should expect higher spreads. For more on this, check out our guide on why is my spread so high to understand how to trade with lower spreads.
Pepperstone Liquidity Providers: How does the ECN work?
Pepperstone is an ECN/STP broker. This stands for Electronic Communications Network and essentially means that users are connected within this network for trading purposes. The system simplifies and makes more efficient the connection between traders, the broker, liquidity providers, and the market.
Ultimately, the result of this is a faster, more efficient execution process and higher speed execution speeds overall. The direct and effective nature of the system means you can access the best possible spreads with no interference from other parties.
This is best highlighted through the well-known Pepperstone Razor Account which typifies everything positive about ECN execution. Spreads here start from 0 pips and a commission of $7 per round turn and the account is hugely popular among traders like scalpers who rely on the lowest spreads.
In the image below you can find more specific information around the Pepperstone spread on offer.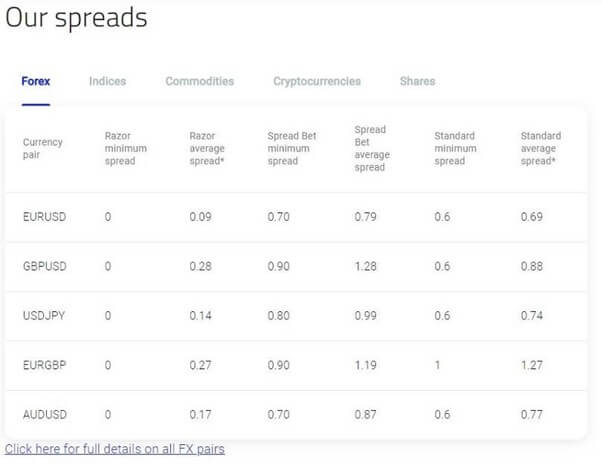 If you are looking for more information you can read our Pepperstone spreads review to get an in-depth understanding of exactly what the broker has to offer here.
Pepperstone Liquidity Providers FAQs
Is Pepperstone an ECN broker?
Pepperstone is an ECN/STP broker. They provide access to a network of liquidity providers to ensure the best prices for you as a trader. You will have direct access to the market and the broker does not act as the counterparty. They only act as an intermediary between you and the market
What is a liquidity provider?
A liquidity provider is an entity or organization such as large banks, financial institutions, brokers, or individuals. They are able to provide both the bid and ask prices (the price difference is the spread) for certain assets in the market that they are involved in.
---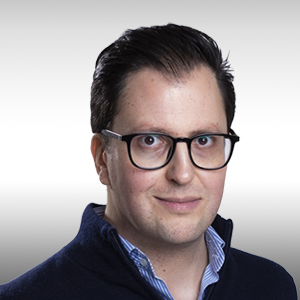 About The Author
Filippo Ucchino
Co-Founder - CEO - Broker Expert
Filippo is the co-founder and CEO of InvestinGoal.com. He has 15 years of experience in the financial sector and forex in particular. He started his career as a forex trader in 2005 and then became interested in the whole fintech and crypto sector.
Over this time, he has developed an almost scientific approach to the analysis of brokers, their services, and offerings. In addition, he is an expert in Compliance and Security Policies for consumers protection in this sector.
With InvestinGoal, Filippo's goal is to bring as much clarity as possible to help users navigate the world of online trading, forex, and cryptocurrencies.
---