Pepperstone Spreads review: Trading costs explained
Trading with Pepperstone, or with any other major broker for that matter, one thing which you will encounter without any doubt is the spread.
This is a cost of trading that will differ between each broker.
For that reason, we have put together this comprehensive guide.
With this, you will know exactly what to expect in terms of Pepperstone spreads and what your options are prior to opening a Pepperstone account.
You can also see our Pepperstone review for a full in depth look at the broker.
What spread types does Pepperstone offer?
As with other brokers, you can expect many variations when it comes to the Pepperstone spread. The general principle always remains the same, but the spread itself will vary slightly depending on the market you are trading in at a given time.
Variable and Fixed Spread
With the type of Pepperstone spread on offer, this is limited to a variable spread only. This kind of spread is common across brokers in the industry, particularly if they are operating on a commission-free basis.
Spread on instruments
The spread on instruments at Pepperstone is typically highly competitive. They are one of the most popular, best-known brokers in the sector. This volume allows them to be highly competitive with their spread offering. This spread can be one of the best in the industry, starting at 0 pips on Razor accounts.
There are also no requotes or mark-ups of any sort beyond the spread. This level of transparency is also thanks to their position as an industry leader.
Spread on accounts
This is an area where you will sometimes notice a difference in the spread offered. With Pepperstone though, the offering remains fairly uniform across the Standard and Razor account types, including the initial minimum deposit for Pepperstone, which is the same for both accounts. Although the features of each account are of course different, the spreads and commissions policy remains much the same.
Standard:
The Pepperstone standard account spread is selected from the best of a total of 20 liquidity providers. The best of these is selected by the broker and offered to its traders.
The average spread on a Pepperstone standard account is typically floating between 1-1.3 pips on major currency pairs like the EUR/USD. The account facilitates trading through MT4, MT5, and cTrader trading platforms with no commission.
Razor:
The Pepperstone Razor spread is decided in the same fashion with the best spread from many liquidity providers being offered. This account does apply commission so the spreads are somewhat lower also. The typical spread you will encounter on the same EUR/USD pairing here moves between 0-0.3 pips usually.
Trading is still available through all of the same trading platforms as the Standard Account.
The commissions charged on the Pepperstone Razor Account are applied at a rate of $7 per round turn on a 100,000 unit lot across all of the trading platforms regardless of which you are using.
Pepperstone Professional Account Spreads
If you meet certain requirements when trading at Pepperstone, there is a possibility you will be able to access a Pepperstone Business Account. This access will entitle you to a discount on spreads and commissions in some instances.
Once you complete the Pepperstone professional account verification process, you may also be provided with your own VPS. This helps to ensure that your trades go through as quickly as possible without any delay or technical issues.
Through this type of account, you will also be entitled to access the Pepperstone Active Trader Program. This will mean you can earn rebates based on the amount you trade as follows:
Trading 200-500 lots monthly will get you a 10% rebate per lot. This means a monthly rebate of between $200-$500.
If you are trading more than 500 lots per month, you will also be entitled to special benefits. For more information on this aspect and many other more, have a look to our Pepperstone Pro Account review.
How does Pepperstone' trading spread vary per asset?
More than just the spreads on your accounts depending on the type, the spread will also be different based on which Pepperstone assets you are trading. Here is a closer look at exactly how the Pepperstone spread varies on each trading market and asset.
Forex
Forex trading at Pepperstone as you can see is very competitive in terms of spreads. You can choose any of the available MT4, MT5, or cTrader platforms to trade with. The Pepperstone forex spreads always remain quite tight and among the best you can find in the sector. In times of high liquidity, the Razor Account spread can drop to 0 pips.
| Forex | Pepperstone Standard Account | Pepperstone Razor Account | Pepperstone Islamic Account | Pepperstone MT4 Account | Pepperstone MT5 Account | Pepperstone cTrader Account |
| --- | --- | --- | --- | --- | --- | --- |
| EURUSD | 1.00 | 0.00 | 1.0 – 1.2 (average) +$50 (admin) | $3,76/lot | $3,50/lot | 0.0035% of the base currency that's being traded/lot |
| USDJPY | 1.00 | 0.00 | $50 (admin) | $3,76/lot | $3,50/lot | 0.0035% of the base currency that's being traded/lot |
| GBPUSD | 1.00 | 0.00 | $50 (admin) | $3,76/lot | $3,50/lot | 0.0035% of the base currency that's being traded/lot |
| EURGBP | 1.00 | 0.00 | $50 (admin) | $3,76/lot | $3,50/lot | 0.0035% of the base currency that's being traded/lot |
Index CFDs
Index trading with Pepperstone takes place through the MT4, MT5, or cTrader platform of your choice. These assets are traded as CFDs with Pepperstone. The spreads may differ a little to look at here as you can see below that Pepperstone offers spreads for in-market, and out of market instead of the typical minimum and average numbers you may see with brokers.
| Index | Pepperstone Standard Account | Pepperstone Islamic Account |
| --- | --- | --- |
| US 500 | 0.40 | $5 (admin) |
| NASDAQ | 1.00 | $5 (admin) |
| FTSE 100 | 1.05 | $5 (admin) |
Shares CFDs
Pepperstone shares trading, just like the index trading are all traded without any commission through the trading platform of your choice between MT4, MT5, and cTrader. Again, these are all traded as CFDs in companies and shares from around the world.
| Stocks | Pepperstone Standard Account |
| --- | --- |
| US Stocks | 0.02 |
Commodities CFDs
As you can see below from the table, Pepperstone offers commodities trading as CFDs in a number of markets. These spreads typically remain as consistent as possible with the ever-changing markets, and you do not need to worry about paying any commission on the trades you make.
The energy markets available for trading on Pepperstone, like many of the other markets, are also available without commission. These can be traded through your MT4, MT5, or cTrader trading platforms and there are a total of three energy markets available to choose from.
| Commodities | Pepperstone Standard Account | Pepperstone Islamic Account |
| --- | --- | --- |
| Gold | 0.06 | $50 (admin) |
| US Oil | 0.05 | $19,25 (admin) |
| UK Oil | 0.04 | $10 (admin) |
Cryptocurrencies CFDs
Cryptocurrency trading as CFDs is available through Pepperstone on the MT4, MT5, and cTrader platforms. These markets also feature no commission on trades but the spread is subject to change because these markets can be more volatile than others. There are a total of 5 products available for trading at present in this category.
| Cryptocurrencies | Pepperstone Standard Account | Pepperstone Islamic Account |
| --- | --- | --- |
| BTC | 10.00 | $10 (admin) |
| ETH | 2.01 | $1 (admin) |
| XRP | 1.00 | $1 (admin) |
Currencies Index CFDs
Pepperstone offers trading on one currency index, namely the US Dollar Index. This can be traded on any of the platforms accessible to Pepperstone traders including MT4, MT5, and cTrader. US Dollar is the most traded currency on these markets.
Again, there are no commissions to worry about in this area and the market is traded as a CFD.
| Currencies Index | Pepperstone Standard Account |
| --- | --- |
| USD | 100.00 |
| EUR | 100.00 |
| JPY | 4.00 |
Pepperstone Spread comparison with other major brokers
With all things considered, Pepperstone spreads when compared with other brokers are highly competitive and often remaining at the top of the list when it comes to the best value spreads in the sector. A lot of this is due to their position as a major force in the forex broker industry and the huge volume of traders they serve.
If you are an experienced trader, Pepperstone recommends trying out a Razor Account. This is particularly the case if you are interested in scalping or algo-trading. Hedging is also permitted through the broker.
If you happen to be a less experienced trader, then a standard account is recommended to get you started with trading at Pepperstone. These are both great options with excellent spreads, even when any commission is taken into account.
Overall, Pepperstone is an excellent all-round choice if you are in search of a top forex broker with great spreads and a dynamic range of markets to offer.
---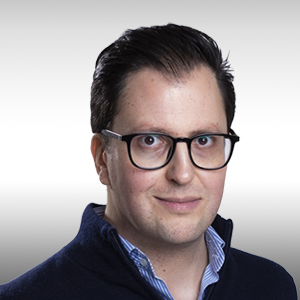 About The Author
Filippo Ucchino
Co-Founder - CEO - Broker Expert
Filippo is the co-founder and CEO of InvestinGoal.com. He has 15 years of experience in the financial sector and forex in particular. He started his career as a forex trader in 2005 and then became interested in the whole fintech and crypto sector.
Over this time, he has developed an almost scientific approach to the analysis of brokers, their services, and offerings. In addition, he is an expert in Compliance and Security Policies for consumers protection in this sector.
With InvestinGoal, Filippo's goal is to bring as much clarity as possible to help users navigate the world of online trading, forex, and cryptocurrencies.
---