Trading 212 Account Verification: How to complete it successfully
In this article we will walk you through the process of:
opening a demo and live account on Trading 212
how to verify the account
and what documents are required for your account verification to be approved.
Visit Trading 212
83% of retail CFD accounts lose money
Opening a Trading 212 Account: Demo or Live?
Once you have made up your mind to hit the forex trading scene, you can choose to open a demo or live account. The difference between the two account types is that with a demo account, you would be trading with virtual money. The essence is to enable you to learn all the rudiments about forex trading without losing your trading capital.
On the other hand, a live account is designed for those that are ready to make real money. Bear in mind that there are some inherent risks using a live account. If you don't use the right trading strategies and tools, you may lose your hard-earned capital.
You need to verify your account, whether demo or live account so that you can trade the market without any limitation.
Trading 212 Demo Account
Like we mentioned earlier, a demo account is specifically designed for new traders or those that want to learn the nitty-gritty of forex trading before diving into real trading properly. The process of verifying your demo account is simple and straightforward.
Once you visit the Trading 212 website and open a demo account, all you need to do is waiting for the verification email sent by the broker.
For more information on how to open a demo account with Trading 212, you can check our Trading 212 demo account page.
Trading 212 Live Account
If you are an experienced trader, you can dive straight to start trading with a live account. If you are confident using a demo account and you want to start earning real money, you can also start using a live account. While opening a live account is fast, smooth, and easy, the verification process is a bit deeper than the verification process of a demo account.
For the team at Trading 212 to verify your live account, you must provide them with your full name, phone number, date of birth, NTI, account types, currency, annual salary, as well as your trading history. Additionally, you would be asked to upload a few documents to back up your claims of address and identity.
Usually, Trading 212 requests for this information so that they can comply with the law, including anti-money laundering laws, tax laws, and KYC guidelines. There are different types of live accounts on the Trading 212 platform. It may interest you to read our Trading 212 account types guide so that you can make informed decisions in your choice of a trading account.
Trading 212 Account Verification: How to verify my Account?
In this section, we will talk about the process of verifying your trading account.
The verification process is simple and straightforward once you have all the documents requested. To fully verify your account, you must upload the follow documents on the Trading 212 portal.
Visit Trading 212
83% of retail CFD accounts lose money
Proof of Identity: which documents do you need?
If you are a resident of the UK or any EEA country, a copy of a valid ID is required. But for UK citizens, they are to upload a copy of their international passport or a Driver's license.
EEA traders are required to upload international airport, driver license, or National Identity Passport. For non-EEA citizens, they are expected to upload only their valid international passport.
Any document you upload, ensure information like your name, date of birth, expiration date, document number as visible, otherwise it would be rejected. Secondly, the document you upload must be colored.
Furthermore, to verify your address, you will need to upload proof of address like a bank statement, utility bill for the last three months (more about this in the subsequent paragraph). If you are a Non-EEA client, you are required to upload both a bank statement and utility bill.
Proof of residence: Which documents do you need?
For your live account to be accepted, you must possess a valid proof of residence. For UK and EEA traders, the documents accepted include a Bank statement, Credit Card Statement, Utility Bill, TV bill, Driving license or a national ID card with an existing address on it.
For non-EEA citizens, accepted documents include Bank Account Statement, Utility Bill or a Driving license or a national ID card with an existing address on it. Please note that credit card statements are not authorized for non-EEA citizens.
Time: How much does it take the Account Verification to be completed?
On average, with Trading 212 it takes 72 hours for the verification process to be complete. This 72 hours is excluding weekends. Sometimes, it may take longer hours if the broker wants to thoroughly review all the documents loaded.
If they also identify issues with your application, the time taken to verify your account will most likely exceed 72 hours. If the verification takes longer hours without any message from the team, you can reach out to them to find out the situation of things.
Problems you may find: Why your Proof of Address got rejected?
There are so many reasons why Trading 212 could reject your proof of address document. For your documents to be accepted, it must be issued in your full name. Your date of birth, expiration date, and other important details must be very visible on the market. Cropped and folded documents would be rejected.
Trading 212 doesn't accept some categories of proof of residence, including Delivery Invoices, Receipts, Insurance Bills, Mobile Phone Bills, Documents that are handwritten, and Bills Issued to a business account name.
Trading 212 Account Verification FAQ
Do you require more documents after my account is verified?
Absolutely. Trading 212 may require additional documents as a part of the risk management measures. The document that may be requested includes proof of address. This broker does this to ensure that traders' accounts meet the required standard.
How long does it take for trading 212 to verify identity?
Verifying the identity of a trader on the Trading 212 platform doesn't take more than 72 hours, except your documents have issues. Contact the broker in first person if you observe that it is taking too long for them to approve your trading account.
Can Trading 212 be trusted?
Of course, Trading 212 is trustworthy. No regulator that is regulated by the FCA and FSC is not safe and secure. If your trade forex on Trading 212, your personal data and funds are heavily protected.
Do you need ID for trading 212?
Yes, you need some forms of documents for the team at Trading 212 to verify your account. This broker demands for these documents to comply with tax laws, KYC policies, and anti-money laundering laws.
Visit Trading 212
83% of retail CFD accounts lose money
---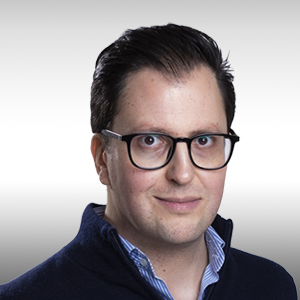 About The Author
Filippo Ucchino
Co-Founder - CEO - Broker Expert
Filippo is the co-founder and CEO of InvestinGoal.com. He has 15 years of experience in the financial sector and forex in particular. He started his career as a forex trader in 2005 and then became interested in the whole fintech and crypto sector.
Over this time, he has developed an almost scientific approach to the analysis of brokers, their services, and offerings. In addition, he is an expert in Compliance and Security Policies for consumers protection in this sector.
With InvestinGoal, Filippo's goal is to bring as much clarity as possible to help users navigate the world of online trading, forex, and cryptocurrencies.
Trading 212 Account Verification: How to complete it successfully
Related Guides
---