Pepperstone Pro Account Review
If you have read our in-depth Pepperstone review you will already know the broker provides a great deal of features and services to all types of traders who open an account.
As a Pepperstone pro account holder though, you open up access to even more exclusive services you can benefit from. Here we will take a closer look at these exclusive services, and what you can expect from the pro account experience at Pepperstone.
Pepperstone Professional Account Exclusive Services
As a Pepperstone Professional account user, you will be entitled to some special and exclusive services that you would otherwise not receive. This includes being assigned your own personal relationship manager. This person will be in charge of answering any questions you may have as well as addressing any issues that come up. If you urgently need to close a trade you can also do this directly by phone.
Along with that, you will receive invitations to a variety of exclusive events, be able to place larger trades, and have access to a credit facility at Pepperstone that you can avail of.
Services you won't keep with a Pepperstone Pro Account
There are a couple of services that you won't retail access to as a pro account holder. These include the negative balance protection that is provided for all retail account holders and the access to any compensation funds as provided by the local regulator such as the ICF under ESMA rules.
Pepperstone Pro Accounts: An overview of the Pepperstone professional features available
You can visit the Pepperstone website if you want to have a full overview of the broker and everything they have to offer but here we will take a closer look at exactly what to expect from your Pepperstone Professional account.
Are you a Fund Manager? Here's the Pepperstone MAM/PAMM offering
You will need to be a licensed fund manager or be a fund manager with at least 3 years of trading experience. Then you can have access to the Pepperstone MAM/PAMM accounts.
Here you will find an account with a minimum trade size from just 1 micro lot that provides trading through MT4 or MT5 trading platforms and allows you to have up to 100 sub-accounts that can be operated with 3 allocation methods, either by lot, percentage, or proportional.
With the Pepperstone MAM/PAMM account you will also be allowed to employ the use of EAs. If you are interested and you meet the above criteria and would like to open an account then you must contact the broker by filling the form at the Pepperstone MAM/PAMM webpage to get started.
Are you a professional Scalper? Discover the Pepperstone Razor Account
If you are a professional scalper then the Pepperstone Razor account may be perfect for you. This account provides ECN liquidity along with extremely low spreads from 0 pips, and low commissions at $3.50 per lot with the lightning-fast execution speeds you would expect.
There are many reasons this account type is popular among scalpers not least that the deep liquidity and fast execution helps avoid any requotes and slippage. Added to this, you can use algorithms and VPS to trade and scalp around the clock. For these reasons and more, a lot of scalpers choose to open a Pepperstone Razor Account for scalping (74-89% of retail investor accounts lose money when trading CFDs).
Are you an experienced Day Trader? Pepperstone is great for you
As an experienced day trader, you can benefit a great deal from the ECN liquidity, low spreads from 0 pips, and great commission of $3.50 per lot. These features can really help you get the most out of your day trading.
You have the choice of 2 Pepperstone account types both of which may be suited to your needs. One has a higher spread but no commission, while the other has lower spreads with a small commission per lot.
Of course, the choice is yours and will depend on your trading style, but many day traders choose to open a Pepperstone Razor account (74-89% of retail investor accounts lose money when trading CFDs) since it's more flexible in what it can do and also has a great balance of excellent features.
Trading with High Volumes on Pepperstone: Is it worth it?
If you are trading at Pepperstone and looking to trade high volumes, then again, the broker could be the best place for you. At Pepperstone you can deposit and withdraw as much as you like and open positions of up to 100 lots which is huge.
You will also be able to benefit from low trading fees and low-to-no deposit or withdrawal fees that can allow you to move large sums of money at very low cost. In addition, you will have access to an excellent active trader program that guarantees rebates from 10% with a maximum amount that can be discussed with the broker.
As a high-volume trader, you will also have access to your own personal relationship manager to help you at every turn. All these features and more are available by opening a standard Pepperstone account if you are interested in getting started (74-89% of retail investor accounts lose money when trading CFDs).
VPS with Pepperstone: Algo Trading overview
Use of a VPS at Pepperstone is permitted for trading through MT4, MT5, and cTrader without problem. The broker does not offer their own VPS but you can engage a 3rd party VPS and while costs can vary depending on your provider, there may be a possibility to get this covered by the broker if you are trading high volumes. This can be discussed with your account manager.
A popular choice among those interested in a VPS is opening a Pepperstone Razor Account (74-89% of retail investor accounts lose money when trading CFDs) that can allow you to take full advantage of the Pepperstone ECN liquidity and fast execution. To open the account, you have to make your first Pepperstone Razor Account Minimum Deposit.
Pepperstone Pro account: Are Deposits and Withdrawals reliable?
As a professional or experienced trader, it may well be the case you are depositing large amounts of money. Reliability then is essential.
While there are no exclusive deposit and withdrawal benefits for professional clients, the system is well-organized, efficient, and reliable. Wire transfer, credit cards, and eWallets are all on offer to use, and with no fees in most cases besides $20 for clients outside the EU and Australia and a $1 eWallet fee.
Everything can typically be completed within a maximum period of 3-5 working days depending on the methods you selected and there are no minimum deposit or minimum withdrawal requirements so you are free to deposit and withdraw what you like.
Pepperstone rebate: Features of the Pepperstone Active Trader Program
Everyone who has traded enough is eligible to access the active trader program. You have to meet the minimum volume requirement for 3 straight months to join with Forex Pairs, indices, and commodities all taken into account for rebates and for the active trader program eligibility.
If you require and request it from the broker, they may also be able to offer a customized solution based on your trading needs. Below is more information on the 3 available tiers.
| Tier | Lots Traded | Rebates per lot |
| --- | --- | --- |
| 1 | Above 100 | 10% |
| 2 | 200 to 500 | 15% |
| 3 | Over 500 | Custom |
Pepperstone Liquidity Providers: Slippage and Spread characteristics
Looking in more detail at the slippage and spread characteristics of Pepperstone of course you can see that they are an ECN broker with access to very deep liquidity from multiple providers.
This creates a situation where there are no requotes and almost no slippage except in very rare cases. Combining this with the low spreads on offer from 0 pips and a very good value round-turn commission of $7 per lot, it is easy to see why the broker is popular among traders and scalpers in particular.
Pepperstone Pro Account vs Pepperstone Retail Account
Some of the key differences between the Pepperstone Pro, and Pepperstone retail accounts are highlighted below. These include the increased leverage from 30:1 to 500:1 as well as a wider margin for professional traders. Note that with perfectly hedged positions, the required margin requirement is zero for professional traders, unlike retail traders.
Both account types still provide the same great spreads and order efficiency standards while as a retail trader you will have the added access to negative balance protection too. Rebates are also available on the pro side while premium treatments can include a personal account manager, priority customer service, and more.
| Pepperstone key differences | Pepperstone Pro | Pepperstone Retail |
| --- | --- | --- |
| Max Forex Leverage | 1:500 | 1:30 |
| Zero Margin for Hedged positions | Yes | No |
| Negative Balance Protection | No | Yes |
| Investor Compensation Fund | No | Yes |
| High-risk instruments | Yes | Yes |
| Spreads | From 0 pips | From 0 pips |
| Deposit fees | No | No |
| Withdrawals fees | No | No |
| Rebates | Custom* | No |
| Premium treatments | Yes | No |
*Over 500 fx lots
How to Register as a Pepperstone Professional Client: Requirements and steps to follow
Below is a complete look at all the steps you will need to follow if you want to sign up and start trading as a Pepperstone professional client.
STEP 1: Open a retail trading account with Pepperstone
No matter what, your first step will always be to open a retail trading account. In fact, this can be beneficial to you in a number of ways.
You will have the chance to try out the different trading features of the broker like testing out their spreads, ECN liquidity, and other important aspects of trading. You will also be able to gain an understanding of their deposit and withdrawal processes. This can be key as a professional, high-volume trader. Finally, you will have the opportunity to possibly earn rebates and other types of bonuses with the Pepperstone active trader program.
With retail accounts, you will find there are two main types of accounts offered. Professional traders typically opt to open a Pepperstone Razor Account thanks to the low spread and flexibility this account type offers, other than the Pepperstone razor account minimum deposit (75.9% of retail CFD accounts lose money).
STEP 2: Check your Eligibility requirements
Now that you likely already have your retail account open, you will want to make sure you are actually eligible for a professional account. This process differs depending on the regulator you are working under.
If you are trading under ASIC regulation in Australia then you will have to complete a detailed knowledge test as well as having traded FX or CFDs at least 20 times per quarter for at least 4 quarters in the preceding 2 years. The notional value of these must also be AUD$50,000 or more. Without this trading experience, you could still be eligible if you have worked in a financial field for at least 1 year in a position that required FX and CFD knowledge.
Secondly, under ASIC you will need to pass a wealth test. This means having at least AUD$2.5 million in net assets available, or, having a gross income of AUD$250.000 for each of the previous 2 years.
For ESMA traders in Europe, you must have an average of 10 transactions of significant size per quarter in the past year. You must also maintain a portfolio value of over €500,000. This can be in your bank or trading account. Finally, you must also possess relevant experience in the financial services sector.
With these requirements met you will be well on your way to opening a professional account at Pepperstone.
STEP 3: Send the request to Pepperstone
With the requirements checked, you will be ready to request your professional account from the broker. Once you have logged in you will simply need to click "Pepperstone Pro" on the top-right corner. From here you can select the option to "Start Sophisticated Investor Application".
Once you have done that then you can complete the process by sending through the proof of eligibility documents to Pepperstone.
STEP 4: Wait for Pepperstone to process the request
On average your wait time should not be too long at all. The typical average is just 1-hour to be approved. Once the status of your account has changed you will receive an email from your relationship manager to let you know.
Even though it does only take an hour to process, it is still important that you have a retail account open as you will need to apply through this account. In order to open one follow this link to the Pepperstone Website (75.9% of retail CFD accounts lose money).
Pros and cons of the Pepperstone professional account
Pros
No deposit or withdrawal fees are charged in most cases
Rebates are made available based on trading volume
Trading costs remain consistently low
Excellent liquidity is offered
Customer service is dedicated and professional
Additional premium services are provided
Credit facilities are made available to professional traders
The broker has a Refer a Friend Scheme in place
Cons
You lose negative balance protection that is provided to retail traders
There are no additional fee discounts on money transfers
---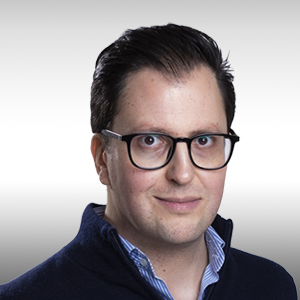 About The Author
Filippo Ucchino
Co-Founder - CEO - Broker Expert
Filippo is the co-founder and CEO of InvestinGoal.com. He has 15 years of experience in the financial sector and forex in particular. He started his career as a forex trader in 2005 and then became interested in the whole fintech and crypto sector.
Over this time, he has developed an almost scientific approach to the analysis of brokers, their services, and offerings. In addition, he is an expert in Compliance and Security Policies for consumers protection in this sector.
With InvestinGoal, Filippo's goal is to bring as much clarity as possible to help users navigate the world of online trading, forex, and cryptocurrencies.
---