Trading 212 Review: Pros and Cons Uncovered 2023
Trading 212 is a London-based broker founded in 2004, but its rise in popularity has occurred in more recent years. The broker is licensed by three regulatory bodies, including the UK's prestigious Financial Conduct Authority (FCA) making it a highly trusted and safe broker.
The diverse range of trading assets available and their user-friendly interface means Trading 212 is suited to both beginners and those with trading experience.
InvestinGoal's team of industry experts have reviewed the broker according to several key factors including fees, account types, trading platform opportunity and customer service to provide you with accurate insight.
Trading 212 offers several valuable features:
Low minimum deposit from $1
Both real and CFD assets are available
Opportunity to invest in fractional stocks
User-friendly platform
No withdrawal or inactivity fees
Quick and easy account openings
Mobile app rated number one in the UK
24/7 live customer support
This Trading 212 review will analyse every feature of the broker, explaining the pros and cons of opening an account with this provider so you can decide if it's right for you and your trading strategies.
(83% of retail CFD accounts lose money)
What is Our Opinion on Trading 212?
Trading 212 is a market maker broker that offers a wide range of both CFDs and real stocks, thousands in total.
They are perfect for beginners with a low minimum deposit, no inactivity fees, and an excellent education section. Fractional stock investing is also available from $1 and they are well-regulated in the UK and by the FSC in Bulgaria.
Trading 212 is regulated by trustworthy bodies in the FCA of the UK, the CySEC in the EU and FSC but having only 3 regulations in place is considered few in terms of other major brokers.
While they are extremely accessible with a low minimum deposit from $1-$10 and thousands of assets, they do only offer their own proprietary trading platform, 3 base currencies (EUR, GBP and USD), and you can engage in social and copy trading through the Pies & AutoInvest feature.
What are the Trading 212 Pros and Cons?
Pros
On the upside, the broker offering of commission-free stock and ETF trading is among the very best in the industry.
Great selection is offered with more than 3,500 assets to trade in. Here you will find all of the usual assets you would expect along with both ETFs and more than 80 futures markets which can be difficult to find with other brokers.
Cons
Touching on the downsides, as mentioned Trading 212 does not cater for social or copy trading at all.
There is also no swap-free account offered here. This can impact Islamic traders looking to remain Shariah law compliant although real stocks trading with no rollover fee is offered and ideal in this case.
Another point of note would be that the spreads charged on CFDs can get relatively high when compared with other major brokers, though plenty of choices are offered.
Pros and Cons: a summary
The chart below shows each key broker area and explains the pros and cons we have found with each.
If you want to expand your research, and evaluate some options similar to this broker, you can consult the alternatives to Trading 212.
TRADING 212 offer
Advantages
Downsides
Demo Account
Unlimited;
Doesn't need registration
No cons
Minimum Deposit
The lowest is $1
Only USD, EUR, GBP as base currencies
Forex – CFD
210+ forex pairs
The spread is a bit higher than other brokers
Stocks
No commissions, fractional stocks from $1
No cons
CFDs Review
Overall you will find a great range of currency pairs available with trading 212 if trading forex.
There are more than 210 available and all traded as CFDs along with a wide range of other assets. The spread here in forex trading starts from 0.8 pips with a 1 pip average on major trading pairs and no commission on forex.
In terms of non-trading fees, the only one you will encounter is the rollover fee if trading CFDs. The minimum trade size and deposit both make the broker ultra-accessible too with the trade size starting from 1 micro lot with instant execution available throughout, and the minimum deposit on a CFD account of $10.
Pros
A great range of more than 200 currency pairs are offered
A hugely accessible minimum deposit of $10 for CFDs trading
The broker offers instant execution
Cons
An average spread of 1 pip on major forex pairs is not too low
Investing Review
Trading 212 is a popular choice for real stock trading which is offered through their invest account. This is also an ultra-accessible option with a minimum deposit that is only $1.
You will have excellent access to more than 3,000 stocks and ETFs here that are all tradable as real assets.
With this account type, you can also buy fractional stocks perfect for casual traders. All trading here is completely commission and fee-free with not even the rollover fee charged since you are trading real assets, not CFDs. This also means the account type should be totally Shariah law compliant.
Pros
An excellent range of stocks and ETFs to choose from
Low minimum deposit and no commissions or fees
It should be completely Shariah law compliant
Cons
Is Trading 212 regulated and legit?
Trading 212 is a broker which clearly recognizes the importance of having good regulation in place to help protect you as a trader. This regulation is provided through the tier 1 regulatory body of the FCA in the UK (#609146) if you are registered with the UK entity of the broker.
Trading 212 is regulated in Europe by the CySEC (#398/21) as Trading 212 Markets Ltd.
If you are registered with the Trading 212 Ltd entity of the broker, then regulation comes by way of the FSC in Bulgaria (#RG-03-0237).
Foundation and Offices
Trading 212 was founded in 2004 so they already have a number of years operating experience in the industry. They were founded in Bulgaria but have since expanded to offer forex trading services to customers worldwide. Here we will take a more detailed look at exactly what is on offer:
United Kingdom (HQ)
107 Cheapside
London
EC2V 6DN
This London location also serves as the brokers headquarters.
Money Protection
Tier 1 regulation is not the only thing in place to help protect you as a trader at Trading 212. They also provide negative balance protection for all traders. This means that you can never lose more than you deposit in your account, and so, it limits your risk.
The broker also holds all money in segregated accounts with top banks. This means that if they ever did encounter financial difficulty, your funds would be fully protected.
Furthermore, if you are a UK trader, you will qualify for the ICF insurance provided by the broker. This will further protect you and can cover up to £85.000 in losses if the broker is bankrupt or insolvent.
Awards
Although Trading 212 has not picked up a lot of awards as yet, they still have many positive accomplishments on their record. This includes being the most downloaded broker app in both the UK and Germany with more than 14 million downloads and increasing all the time.
Trading 212 was also one of the first brokers in the EU to introduce commission-free stock trading. This is a model that many have since followed.
In which countries is Trading 212 not available?
Trading 212 is regulated by FCA and CySEC. These regulations allow Trading 212 to accept clients from the UK and the EU. The regulation from the Bulgarian FSC allows Trading 212 to accept customers in the EU. However, the broker do accept customers from many countries outside the EU.
Burundi
Central African Republic
DR Congo
Guinea
Libya
Mali
Somalia
Sudan
Tunisia
Western Sahara
Zimbabwe
Anguilla
Belize
Bermuda
British Virgin Islands
Cayman Islands
Costa Rica
Dominica
Haiti
Panama
Puerto Rico
Saint Kitts and Nevis
Venezuela
US Virgin Islands
Afghanistan
Cambodia
China
Iran
Iraq
Lebanon
Myanmar
North Korea
Palestine
Syria
Turkey
Yemen
Belarus
Bosnia and Herzegovina
Montenegro
Russia
Ukraine
American Samoa
Guam
Nothern Mariana Islands
Pros
The broker is well-regulated by the FCA. This is one of the top regulatory bodies in the sector
Cons
Despite their size, they only provide for one physical office location worldwide
They only have regulation in place from two bodies. This is minimal when compared with other major brokers
What are Trading 212 Account Types?
Here we will take a look at the variety of account types that Trading 212 makes available for you as a trader.
Demo
The Trading 212 demo account is your perfect place to begin trading with the broker, particularly if you are new to trading. This allows you to try trading with no risk at all through virtual funds, and with no obligation to make a real money deposit, yet you can see exactly how the broker functions.
Added bonuses of the Trading 212 demo account include the fact the account use is unlimited, can be switched to a real CFD or Invest account at any time, and you do not need to register to try it. This makes it completely accessible in the best way.
Trading 212 CFD Account
The Trading 212 CFD Account is the popular choice of many at the broker. This account features a minimum deposit of $10 or €10 making it perfect for low cost trading.
While here, you will also have access to trading in more than 1,800 instruments. These include a wide range of forex, stocks, commodities, and indices.
The trading costs with this account type are kept as low as possible, and instant execution is available. The only downside here is that there is no Islamic trading account option made available.
Trading 212 Invest Account (ISA Account)
With an even lower minimum deposit of just $1 or €1, you can use the Trading 212 Invest Account to trade in more than 3,000 stocks from around the world, as well as many ETFs on as many as 7 different stock exchanges.
This account is at the center of the huge popularity of the broker in Europe as they offer fast trading in real stocks, not CFDs, where you can also trade in fractional stocks.
Better still, and a huge driver of the popularity across the world, is that there are no commissions or fees attached with trading shares through this account type, and no conversion fee at all is applied.
Since there are no rollover-fees charged, then an Islamic account here is not required and the account type should be compliant with Sharia law, though you should first verify this with the broker support team.
Trading 212 Islamic Account
Unfortunately, at the moment, there is no Trading 212 Islamic Account offered at the broker. These account types do not charge swap fees so that they can be compliant with Sharia laws for Islamic traders.
There are many brokers that do offer these account types though, so if you do require an Islamic account, feel free to check out our article on the best swap free brokers around.
Trading 212 Professional Account
Trading 212 does offer a professional account to traders within the UK. In order to be eligible for this account type though, you must meet at least two of the following requirements first:
You must have made an average of 10 transactions of significant size per quarter in the past year
You must possess a financial instrument portfolio of over €500,000 (in your bank bank or trading account)
Have enough relevant experience in the financial services sector
If you do meet two of these criteria, then you will be able to access a range of benefits which includes access to higher leverage of as much as 500:1 in some markets.
How can you Deposit and Withdraw with Trading 212?
Account Base Currency
When it comes to base currencies, three in the form of USD, GBP, and EUR are offered by the broker. If your deposit/withdrawal method matches one of these two, then you can save yourself from having to pay any kind of conversion fee on deposits and withdrawals with the broker.
Deposit
Here is everything you will need to know when it comes to making a Trading 212 deposit, including the minimum deposit, and any fees you should be aware of.
Trading 212 Minimum deposit
The Trading 212 minimum deposit is kept very low. This currently stands at just $10 if you are using a Trading 212 CFD account, and $1 if you are using a Trading 212 invest account ($10 if you fund it by wire transfer.
Deposit Methods
All of the major Trading 212 deposit methods that you would expect are made available. This means you can deposit through bank transfer, credit/debit cards that are Visa or MasterCard, and eWallets that are Skrill or PayPal.
A wide range of other methods may be available depending on your location and these include, Dotpay, Giropay, Carte Bleue, Direct eBanking, Apple / Google Pay , and iDEAL.
All of the methods can typically take up to 10 minutes to complete, though this can vary and your first deposit may take as many as three business days.
Deposit Fees
Trading 212 deposits is usually free of any fees with the exception of if you are using wire transfer and your bank applies a fee, or you deposit a non base currency. This attracts a 0.5% fee.
Withdrawal
Here is the complete lowdown on making a withdrawal at Trading 212 including all of the methods available, and any fees you may encounter.
Withdrawal Methods
Making a withdrawal from your Trading 212 account is not a difficult process. You will have access to all of the same withdrawal methods as you had for making your deposits. These methods can take up to 48 hours to process.
You should note that you will have to withdraw at least $10 or €10 in case of a Trading 212 CFD account, and $1 or €1 for an Invest account.
Withdrawal Fees
Withdrawals with Trading 212 are typically free of any fees.
How much are Trading Fees with Trading 212?
At Trading 212 you can find both fixed, and floating spreads available (from 1 pip).
When it comes to trading in real stocks and ETFs, then the broker does not charge any fees if you are a Trading 212 Invest account holder.
Here is a sample of the minimum floating spread you can expect to find on some of the most traded assets with the broker.
EUR/USD – 0.8 pips
Gold – $0,25
SPX500 – $0.50
US Shares – $0,00
Overnight Fees
If you are operating a Trading 212 CFD account, then an overnight fee will be charged. This is due each day at the closing time of the market and can be checked in your trading platform for the most accurate and up to date charges based on interest rates.
These fees do not apply to real trading assets on your Invest account.
How much are Non Trading Fees with Trading 212?
Inactivity Fees
You will be glad to note that Trading 212 does not charge any inactivity fee. This is another area where the broker is positive for new and casual traders.
Pros
You can access the demo account without having to register
The very low minimum deposit makes the broker extremely accessible
All of these deposits are processed in a very fast timeframe
Stockbroking with real assets is available commission-free
The broker does not charge any inactivity fees at all
Cons
No Islamic account options are offered to traders
There are only 3 base currencies made available
The broker spreads on CFDs are quite high by comparison
Which Markets does Trading 212 offer?
Trading 212 offers both CFDs and real stock trading accounts. With a Trading 212 Invest account, since it offers real trading, you won't be able to short your positions.
In total though, the broker provides for an excellent selection of assets, more than 3,500 in total. Here is the precise breakdown of what you can expect to find on offer:
Forex
Trading 212 has more than 210 currency pairs available for trading. These are all traded as CFDs with a spread that starts from 0.8 pips and no further commission. The only fees to consider are the rollover fees charged at 9pm GMT each day.
Commodities
With commodities, only metals are available for trading. The two available are gold and silver. These can be traded against the USD, AUD, CHF, EUR, GBP, and TRY.
Indices
A total of 10 indices from around the world can be traded. These include major markets from the EU, US, and other regions.
Stocks
The broker comes into its own with great stock trading as real in more than 3,000 stocks across 7 exchanges names the London Stock Exchange, NYSE, NASDAQ, Deutsche Borse Xetra, Euronext Amsterdam, SIX Swiss Exchange, and the Bolsa de Madrid.
Here you can also trade in fractional stocks if you wish.
ETFs
There are over 400 ETFs also available to be traded as real. This includes a range of 35 ETFs which simulate indices that are not available among the CFD indices traded (such as the Canadian Index)
Futures & options
In the futures markets, multiple options are available to be traded including in metals, energies, indices, and agricultural assets. In total, more than 80 futures contracts are available.
However, Trading 212 does not offer options on their trading platform.
How are Execution, leverage and position sizing with Trading 212?
Executions
Trading 212 is a hybrid market maker broker type with an NDD (Non-Dealing Desk) service as well.
Essentially this does mean that they create their own internal market and act as a counterpart to all of your trades. It does though mean that your cost of trading can be accurately forecast, and Trading 212 offers much faster execution than most on stocks and shares in particular.
Leverage
The leverage you will have access to at Trading 212 really depends on two factors. The first of these is the assets you are trading, and the next is where you are regulated. Leverage is available only on the Trading 212 CFD accounts where the maximum is 30:1 in the UK or EU.
This can be extended to a maximum of 500:1 on some forex markets if you qualify for a professional account. With the Trading 212 Invest accounts, no leverage is offered as this is real asset trading, not CFDs.
The availability of fractional stocks though removes the need to use leverage to gain access to more expensive markets for new traders.
Sizing
Trading forex, the minimum trade size is 1 micro lot. This is equal to 0.01 standard lots, or a cash value of $1,000 which can reduce greatly if you use leverage.
Trading stocks and some other assets though, the broker is very flexible and allows trading in fractional stock. This means you can buy a percentage of a stock and is very useful particularly for newer and lower risk traders.
Risk Management
As with most brokers, Trading 212 offers a standard range of risk management tools directly through the trading platform.
These are the setting of stop losses, trailing stops, and take profits which can help manage currently active positions. Limit orders can assist in managing entry to new positions, and margin calls will help you retain a certain level of equity.
OCO orders (One-Cancels-the-Other) are also available with Trading 212.
Trading Hours
With trading hours at the broker, forex markets are open on a 24/5 basis Monday to Friday with the swap on forex applied every day at 9pm GMT. Commodities are also available on the same timeline, and stocks, ETFs, and Indices will vary depending on local trading hours.
Forbidden trading techniques
In terms of trading techniques permitted by the broker, you'll find hedging and algorithmic trading through the use of EAs facilitated by your trading platform. Spread betting and scalping are not permitted.
What Platforms does Trading 212 offer?
Trading platforms are vital with any broker. Here is what you can expect from the trading platforms at Trading 212.
Charting and Trading tools
Trading 212 makes more than 60 drawing and charting tools available in total through their trading platform. This allows for a very customizable experience that can help you gain market insight no matter your level of trading experience.
Trading 212 Webtrader
The Trading 212 proprietary trading platform is available as a web trader. This makes it very easy to use quickly with no installation needed. You can trade right away with the very intuitive design and layout directly in your browser.
Here you can maximize the benefit from some 60 charting tools in a way which is easy to follow for all levels of trader in a very streamlined experience.
Trading 212 Mobile Platform
The Trading 212 mobile platform is one of the most downloaded platforms in the world, particularly in the UK and Germany where they have more than 14 million downloads.
It is available on your Android, iOS, and tablet devices and houses every same feature as the webtrader, losing no functionality at all, and providing for an excellent trading experience on the move.
What extra trading services does Trading 212 offer?
Trading 212 Proprietary Trading Platform
As mentioned the Trading 212 proprietary trading platform provides a great and very user-friendly environment where you can engage in trading in a very intuitive set up. The platform provides a wide range of helpful charting tools and you can try it out for free without even needing to register on a demo account.
These are some of the reasons why the mobile platform is one of the most popular in the world with more than 14 million downloads to date.
Trading 212 AutoInvest
The Autoinvest feature allows you to build a wide and diversified portfolio with little or no direct management beyond setting the parameters. These kinds of auto tools are very popular for busy stock traders who want to optimize their portfolio with limited time.
The feature is mobile friendly and has a number of tools attached to help you identify growth and trends as well as decide on the percentages of equity you wish to invest in each area. The system will then automatically carry out these instructions.
Social Trading – Copy Trading
Trading 212 offers its own Pies & AutoInvest feature in which you can interact with other traders and invest in stocks automatically.
Outside the platform there's the Trading 212 Community Forum, where you can interact with other users where you may choose to implement some strategies you have picked up.
Pros
The availability of fractional shares and ETFs keeps trading hugely accessible to all
They provide for a great, and very popular proprietary trading platform
Trading 212 has a huge selection of assets available with more than 3,500 in total
Their AutoInvest service is perfect for those investing in stocks who want to best optimize the process
Cons
There are no nano lots available for trading with micro lots being the smallest available
Having only one type of trading platform available limits choice for traders
No platform social or copy trading features are directly available
How is Trading 212's Customer Service?
Languages
Trading 212 is able to provide support to clients in any language, as they have an improved automated translator, which is integrated into the live chat function.
Customer Service
When it comes to the customer service aspect of the broker, they can be contacted through email or live chat only.
You can find a helpcentre with a FAQ section of the most commonly asked question.
Still responses from the broker through these channels are professional and timely.
Does Trading 212 have Research and Education services?
Research
The research section at Trading 212 is relatively basic in nature. Here you will find some updated daily news, a more detailed economic calendar which can keep you informed on any key economic events happening throughout each day and allow you to plan.
The broker also provides a daily market analysis on a number of assets that you can follow. These include forex pairs, indices, commodities, and more.
Education
The education section at Trading 212 is very well catered for. Here you can access a fully dedicated YouTube channel that provides easy to follow guides, tutorials, and more information that is suited to all levels of traders seeking to learn more.
Here too you will have access to a wide range of charting and analysis tools training to give you some additional insight into markets where possible. Trading 212 also makes a useful trading glossary full of terms available to you.
Pros
They provide a very good education section which is packed full of useful content
With a dedicated YouTube channel, their educational content is very accessible to all traders at the broker
Cons
They do not provide any live chat function
Trading 212 vs other brokerage firms
FAQs
Is Trading 212 good for beginners?
Trading 212 has a low minimum deposit of$1, or $10 if trading CFDs. This makes the broker accessible to beginners.
Is Trading 212 really free?
Trading stocks of ETFs with a Trading 212 Invest Account is free of charge in most cases. Assets traded through the Trading 212 CFD account are not free and spreads are charged.
Does Trading 212 pay dividends?
If the security you're trading pays dividends, then you can receive dividends through your Trading 212 Invest account.
Do I own my shares on Trading 212?
You will own your shares only if you are trading through a Trading 212 Invest Account. If you are using a CFD account, you will not own the underlying asset.
---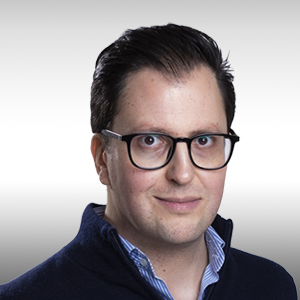 About The Author
Filippo Ucchino
Co-Founder - CEO - Broker Expert
Filippo is the co-founder and CEO of InvestinGoal.com. He has 15 years of experience in the financial sector and forex in particular. He started his career as a forex trader in 2005 and then became interested in the whole fintech and crypto sector.
Over this time, he has developed an almost scientific approach to the analysis of brokers, their services, and offerings. In addition, he is an expert in Compliance and Security Policies for consumers protection in this sector.
With InvestinGoal, Filippo's goal is to bring as much clarity as possible to help users navigate the world of online trading, forex, and cryptocurrencies.
Trading 212 Review: Pros and Cons Uncovered 2023
Related Reviews
---