6 Best Crowdfunding Platforms for 2023
A crowdfunding platform is a digital service or website where individuals or entities can raise funds for projects, causes, or personal needs by collecting small amounts of money from a large number of people.
These platforms provide the infrastructure and tools necessary for campaign creators to present their ideas, track donations or investments, and communicate with backers.
Especially in equity-based and debt-based crowdfunding, investors hope to see a return on their investment. In equity-based crowdfunding, they're buying shares in a startup or small business, hoping the company will grow and the value of their shares will increase. In debt-based crowdfunding, they expect to receive their loaned amount back with interest.
In this article, we have grouped together the best crowdfunding platforms.
To compile the ranking, we have taken into account several factors including:
The fees charged by the platform
The reliability of the platform
The type of crowdfunding platform
Round-up
(your money is at risk)
What are the best crowdfunding platforms?
Below our curated list of the best crowdfunding platforms, with details of features and characteristics.
Kickstarter is a US Reward-based crowdfunding platform.
It is the leading crowdfunding platform, was founded in 2009 and is based in Brooklyn (New York).
More than 220,000 projects have been funded on Kickstarter with over $6 billion raised in total.
Projects of all kinds can be found on Kickstarter, including art projects, culinary projects, podcasts and much more.
The fees for the project creator vary from country to country, but they are generally 5% of the total funds raised, and 3% to 5% on the final transfer.
Commissions for individual contributions are 3% plus a fixed commission of 0.20%.
If the contribution is under €10, the commission is 5%, plus a $0.05 commission.
Mamacrowd is an equity crowdfunding platform based in Milan.
Mamacrowd was founded in 2011 and has since financed over 180 projects, raising € 174 million.
More than 90% of the campaigns on Mamacrowd are concluded successfully.
On Mamacrowd it is possible to invest in crowdfunding startups, small and medium-sized enterprises and in the real estate market.
Mamacrowd does not charge commissions, however, it does charge the company a (variable) percentage commission based on the amount raised.
Indiegogo was founded in 2007 and is based in San Francisco, USA.
Indiegogo's platform is Reward-based, and offers the possibility to invest in crowdfunding in over 20 different categories.
Indiegogo allows you to follow each category in order to stay up-to-date on new projects.
Indiegogo charges a fixed commission to the crowdfunding creator of 5% of the total amount raised.
Each donation charges a variable commission depending on the currency chosen. In the case of the USD it is 3% + $0.20.
Indiegogo charges commissions to receive the crowdfunding money, however, if it was raised in USD there are none. Other currencies may charge commissions.
Mightycause was founded in 2006 and is a platform that allows people to donate money for charitable purposes.
To date Mightycause has crowdfunded for over 150,000 different non-profit causes.
On Mightycause you can support fundraising for charities, non-profit events, and more.
Mightycause does not charge commissions, but the fundraiser must pay a monthly subscription with annual billing in order to publish their fundraising.
Mightycause's basic plan starts at $59 per month, while the advanced plan starts at $99 per month.
Patreon was founded in 2013 and is the leading US crowdfunding platform for creatives and those working in entertainment.
Within patreon you can participate in crowdfunding for podcasts, youtubers, musicians, and more.
On Patreon, crowdfunding takes place as a monthly subscription.
Whoever proposes the project to be supported can create their own subscription levels, and provide various benefits as the level increases.
Commissions on donations range from 5% to 12% of what people donate monthly depending on the pricing chosen by Patreon.
For each donation Patreon retains 3.4% and a fixed commission of €0.35.
For donations under €3 the commission is 5% + a €0.15 commission.
Crowdfundme is a listed equity crowdfunding platform.
It was founded in 2013, and has supported over 160 projects with over €90 million raised in total.
The minimum amount to invest on Crowdfundme starts at $250.
Each project on Crowdfundme has a description, the creator's objectives, along with the minimum amount to invest.
Crowdfundme does not charge fees to the investor, however it may charge fees to the crowdfunding creator on the amount raised.
How much do you earn with crowdfunding?
Industry studies have found that with crowdfunding, returns over the long term (more than 5 years) are around 17% on the amount initially invested, and 10% over the short to medium term (less than 5 years).
In any case, the return depends on the type of crowdfunding carried out, and the project in which one is investing.
In the case of equity crowdfunding, one also has to consider the danger of failure. If in lending crowdfunding there can always be a financial return (even if with a capital loss), when investing in a start-up there is a risk that the project will fail and that the investment made will be lost.
However, in the case of a successful start-up, one can expect far greater growth and financial return than in lending crowdfunding.
Crowdfunding vs. traditional financing
In crowdfunding, the funding takes place with the help of many small contributors, whereas in traditional funding there is a small group of companies or people who invest large sums in the project.
This difference is not insignificant, as it also changes the ease with which a person can start or propose a project to someone.
Indeed, with traditional investments, solid guarantees are needed from the project creator, as backers have to invest large amounts of money.
In crowdfunding, on the other hand, although the guarantee of a project is still the basis of the offer, it is much easier to find backers because the amounts they risk are relatively low, often less than $100.
To give a practical example, if €150,000 is needed to launch a company, it might be difficult to ask a bank for a loan of this size, or to find private individuals willing to risk all or part of the amount needed.
With crowdfunding, on the other hand, it is possible to finance the project by finding 100 or 1,000 people willing to invest €1,500 or €150 respectively.
How much should be invested in crowdfunding?
The amounts to be invested in crowdfunding range from a few Dollars to a few thousand depending on the type of crowdfunding and the minimum demands of the project creator.
Generally, the least expensive types of crowdfunding are Reward and Donation crowdfunding.
On the other hand, when it comes to crowdfunding for start-ups (equity) or real estate crowdfunding (lending), on average the costs to enter the project are higher because the intrinsic costs are higher.
What risks does investing in crowdfunding present?
The main risk of crowdfunding is that the project you invest in does not succeed or does not perform as well as hoped. In such cases, the money invested is irretrievably lost.
However, every crowdfunding has a cash goal to be reached, and if this is not reached, investors will generally receive back the amount invested.
What types of crowdfunding exist?
There are 4 types of crowdfunding
Reward crowdfunding: you get something in return for a contribution such as an object or a preview of a project
Equity crowdfunding: By funding a project you get as many stakes in companies according to the fundraiser's end goal. If the fundraiser's goal is €100,000, if you invest €1,000 you get 1% of the shares
Lending crowdfunding: You can grant a loan for a project and get interest from it. Generally, this type of crowdfunding can be found in real estate
Donation crowdfunding: To raise funds to donate to charities and events
What commissions are there in crowdfunding?
There are generally three types of commission in crowdfunding:
Platform commission: These are generally charged on the total funds raised
Commission on donations: Are charged on individual donations by users
Commission on transfers: They are charged on the final transfer of money to the bank account of the project creator
---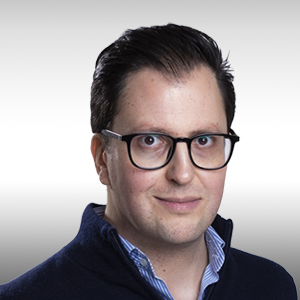 About The Author
Filippo Ucchino
Co-Founder - CEO - Broker Expert
Filippo is the co-founder and CEO of InvestinGoal.com. He has 15 years of experience in the financial sector and forex in particular. He started his career as a forex trader in 2005 and then became interested in the whole fintech and crypto sector.
Over this time, he has developed an almost scientific approach to the analysis of brokers, their services, and offerings. In addition, he is an expert in Compliance and Security Policies for consumers protection in this sector.
With InvestinGoal, Filippo's goal is to bring as much clarity as possible to help users navigate the world of online trading, forex, and cryptocurrencies.
6 Best Crowdfunding Platforms for 2023
Related Top10
---