10 Best Options Trading Brokers for 2023
An options broker or options trading broker refers to a brokerage firm which provide a software or web-based interface (also called options trading platform) that allows investors and traders to execute trades on options contracts.
Options are financial derivatives that give the holder the right, but not the obligation, to buy or sell an underlying asset, such as a stock, at a specified price on or before a certain date.
In this article, we have grouped the best brokers for trading options.
The overall quality of the broker
The commissions charged on the brokers' options
The options investment methods offered
Round-Up
Warning
CFDs are complex instruments and come with a high risk of losing money rapidly due to leverage. Between 74-89% of retail investor accounts lose money when trading CFDs. You should consider whether you can afford to take the high risk of losing your money.
What are the best options trading brokers?
Below our curated list of the best brokers and platforms for options trading, with details of features and characteristics.
Fineco offers the ability to trade options on the IDEM, EUREX, and CBOE markets.
The options offered by Fineco are Knock-out, and are available on Indices, commodities, forex, and cryptocurrencies.
The leverage offered by Fineco goes up to 1:100.
Options trades on Fineco can be held for up to a maximum of 30 days.
Commissions on options loaded by Fineco start at €1.95 per lot traded.
DEGIRO allows you to trade over 40,000 options on the stock market.
To access options trading, you must open a DEGIRO Active account or a DEGIRO Trader account.
Commissions charged by DEGIRO on options start at €0.75 per contract.
DEGIRO does not offer a demo account, but you can open an account starting at €0.01.
Investing involves risk of loss
On IB you can trade options on more than 30 markets.
Commissions on IB options start at $0.15 but can go as high as $0.65 (per contract) depending on trading volume.
IB offers options on forex, stocks, commodities, the stock market, and bonds.
74-89% of retail CFD accounts lose money
Plus500 offers more than 200 options as CFDs.
Markets offered by Plus500 on options include the stock market, commodities, forex, and stock indices.
Plus500 allows you to use levers up to 1:5 on stocks.
With Plus500, options trading includes a variable spread depending on the market situation.
77% of retail investor accounts lose money
IG Markets allows you to trade Barrier and Vanilla options.
Options markets offered are on forex, indices, stocks, and commodities.
Options on IG Markets charge variable fees corresponding to the market spread.
For clients who classify themselves as professionals, IG Markets also allows trading of Digital 100 type options, i.e. binary options.
70% of retail CFD accounts lose money
On Saxo Bank it is possible to trade vanilla options on more than 20 markets, including forex, stocks, and commodities.
The total number of options available on Saxo Bank is over 2100.
The exchanges offered by Saxo Bank to trade options are IDEM, EUREX, OPRA, and Euronext.
Options commissions start at $1.50 per contract.
72% of retail investor accounts lose money
AvaTrade allows you to trade vanilla forex options.
Spreads on AvaTrade options are fixed.
A total of 40 forex options are available.
Options trading is done on the AvaOption app.
79% of retail investor accounts lose money
easyMarkets offers vanilla options trading on forex, gold, and silver.
Options offered by easyMarkets do not charge swap commissions.
There are over 100 forex pairs available to be traded as options.
75% of retail investor accounts lose money
Exante allows you to trade over 270,000 options in total.
On Exante you can trade options on markets, namely, OSE, NYMEX, HKEX, EUREX, COMEX, CME, CBOE, CBOT, and ASX.
Exante's commissions on options start at $1.50 per contract traded.
Exante requires a minimum deposit of $50,000.
CMC Markets allows you to trade over 1,000 vanilla options.
Options offered on CMC Markets cover the stock market, indices, commodities, and forex.
CMC Markets charges variable commissions (spreads) on vanilla options.
78% of retail investor accounts lose money when spread betting and/or trading CFDs with this provider.
How much money does it take to trade options?
The recommended amount of money to trade options is around $1,000.
The options market is one of the most expensive markets to invest in, as it is like leveraged trading.
Each option contract has a minimum that generally ranges between 100 and 1,000 lots.
Let's assume that investing in an option of a stock listed at US$5 that requires 100 lots of investment, then the trader should have at least $500 available in the account.
This is why it is important to have enough margin in one's trading account to cover the initial investment, not just the bare minimum.
How much do you pay in commissions for options trading?
Brokers typically charge commissions of $1.50 per lot on options trading.
Commissions, however, can vary depending on the trading platform used, the type of account used, and the volumes generated by the account.
In addition, some brokers charge variable commissions that depend on the market value of the option and market volatility.
What types of options are available?
The options that are offered by brokers are of three types:
Call-Put Options (Vanilla)
Barrier Options (Knock-out)
Binary Options
Call-put options, also called vanilla options, are among the most common in online trading. This type of options allows the trader to go long or short as if they were trading CFDs.
Barrier options work similarly to vanilla options, but they are distinguished by the fact that the position will be closed automatically if the option reaches the trader's predetermined knock-out value. This is also why they are called knock-out options.
Binary options are the riskiest type of option on the market, and they are prohibited in dozens of countries. These options work like a bet. If the option reaches a certain goal (such as closing the day in the positive), then the trader will earn on average between 70 and 85 percent of what he invested in the trade, while on the contrary, will lose 100 percent, or everything if it does not hit.
Why is binary options trading often prohibited?
Binary options trading is banned in many countries because the mode of investment resembles gambling, and is extremely risky.
In fact, on binary options, it is not possible to manage risk, and as a result, the trader can only lose everything they bet, or earn 70-85% of what they bet.
However, if a trader has enough experience and manages to classify as a professional trader according to the requirements imposed by their country of residence, the broker might make binary options available.
On the other hand, traders who are classified as non-professionals (i.e., retail traders) will often not be able to access these types of options unless they are residents of countries that allow them (such as the United States).
Binary options are banned in several countries including:
EU member countries
United Kingdom
Australia
Japan
Canada
Where are options listed?
Options are listed on dedicated derivatives indices or equity exchanges depending on the country.
Some of the most popular exchanges are EUREX (for European options) and CBOE/NYMEX (for U.S. options).
| Country | Options exchange | Complete Name |
| --- | --- | --- |
| European Union | EUREX | European Derivatives Exchange |
| USA | CBOE | Chicago Board Options Exchange |
| Japan | OSE | Osaka Securities Exchange |
| USA | NYMEX | New York Mercantile Exchange |
| Hong Kong | HKEX | Hong Kong Exchanges and Clearing Limited |
| USA | COMEX | Commodities Exchange |
| Australia | ASX | Australian Stock Exchange |
| USA | CME | Chicago Mercantile Exchange |
| USA | CBOT | Chicago Board of Trade |
| Canada | MX | Montreal Exchange |
| Brazil | B3 | BM&FBOVESPA |
| India | NSE | National Stock Exchange of India |
| USA | ICE | Intercontinental Exchange |
| China | ZCE | Zhengzhou Commodity Exchange |
| China | DCE | Dalian Commodity Exchange |
| Korea | KRX | Korea Exchange |
---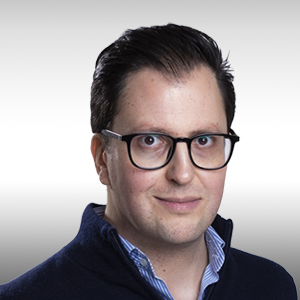 About The Author
Filippo Ucchino
Co-Founder - CEO - Broker Expert
Filippo is the co-founder and CEO of InvestinGoal.com. He has 15 years of experience in the financial sector and forex in particular. He started his career as a forex trader in 2005 and then became interested in the whole fintech and crypto sector.
Over this time, he has developed an almost scientific approach to the analysis of brokers, their services, and offerings. In addition, he is an expert in Compliance and Security Policies for consumers protection in this sector.
With InvestinGoal, Filippo's goal is to bring as much clarity as possible to help users navigate the world of online trading, forex, and cryptocurrencies.
10 Best Options Trading Brokers for 2023
Related Top10
---