7 Best NFT Marketplaces for 2023
An NFT (Non-Fungible Token) marketplace is a digital platform where users can buy, sell, and trade NFTs.
NFTs are unique digital assets verified using blockchain technology. Unlike cryptocurrencies such as Bitcoin or Ethereum, where each token is identical (or fungible), NFTs are distinct and can't be exchanged on a one-for-one basis with any other token. This uniqueness and indivisibility make them ideal for representing ownership or proof of authenticity of a specific item or piece of content.
In this article, you will be able to find the list of the best NFT marketplaces.
To compile this ranking we took into consideration the following factors:
The quality of the NFT platform
The fees charged for selling and buying NFTs
The costs charged for minting NFTs
Round-Up
(your money is at risk)
What are the best NFT marketplaces?
Below our curated list of the best NFT marketplaces, with details of features and characteristics.
OpenSea is the largest NFT marketplace in the world with over 70 million NFTs for sale
Selling NFT on OpenSea incurs a 2.5% commission, while the Royalty Fee in case of resale is variable and depends on the creator
Publishing NFTs on OpenSea does not generate commissions
eToro allows NFTs to be traded through the Delta Investment Tracker app.
Delta is a platform available only for mobile devices
eToro Delta is available in over 100 countries and has over 3 million users
To post NFTs, it is necessary to go through eToro's NFT subsidiary called eToro Art
77% of retail investor accounts lose money
Binance is the largest NFT platform when it comes to gaming-themed NFTs
More than 1 million Gaming NFTs were sold on Binance NFT in 2021
Binance charges 1% commissions on NFT sales, while future resales will also charge artist royalty fees of 1% to 10%.
NFT posting fees on Binance correspond to 0.005 BNB
Crypto.com allows NFTs to be bought and sold on its platforms
There are more than 200 million customers on Crypto.com
The sales commission on NFTs is 1.99%
Crypto.com charges royalty fees of 10% to the artist on future resales of an NFT
Posting an NFT on Crypto.com requires only $3, but a small additional fee may be charged depending on blockchain fees
OKX is a marketplace for NFTs that charges very low commissions
Selling NFTs on OKX does not charge commissions
Reselling on OKX charges 5% commissions that will go to the original creators of the NFT
A total of over 15 million NFTs are for sale on OKX
OKX has over 20 million customers
Coinbase offers platform for NFTs still in Beta phase
Coinbase's NFT platform is currently not open to the public, but only to selected customers
NFTs are traded on Coinbase without fees, except for classic blockchain fees
Nifty Gateway is a marketplace for niche NFTs
On Nifty Gateway you can find over 10,000 NFTs for sale
Selling NFTs on Nifty Gateway involves a 5% commission fee
Royalty fees on Nifty Gateway are 10%.
How to buy NFTs
To buy NFTs, you need to connect your cryptocurrency wallet to an NFT marketplace, and from there complete the purchase using the cryptocurrencies requested by the seller.
Typically the cryptocurrency required for NFTs is Ethereum, the most commonly used blockchain for publishing digital art.
The required Ethereum can be purchased on cryptocurrency exchanges.
How much money do I need to trade NFTs?
An average of about US$50,000 may be needed to buy one of the most popular NFTs. However, the market for NFTs is huge, and less famous NFTs can also be purchased for less than $100.
Below you can find a table summarizing the average transactions on the NFT collections with the most followers.
| NFT Collection | Average transaction price* |
| --- | --- |
| Bored Ape Yacht Club | 154360 USD |
| CryptoPuns | 132480 USD |
| Mutant Ape Yacht Club | 31441 USD |
| Bored Ape kennel Club | 30473 USD |
| Chromie Squiggle by Snowfro | 26427 USD |
| Moonbirds | 22726 USD |
| Azuki | 15923 USD |
| Otherdeed for Otherside | 12004 USD |
*October 2022 data
What fees do NFT platforms charge?
Platforms that offer NFTs typically charge 4 different commissions:
Sales commission
Minting commission
Royalty commission to the artist
Blockchain commission
Sales commission, also often referred to as Network Fee, is the commission that goes directly to the platform. They are typically around 2 percent of the total NFT value and are the main source of money for NFT marketplaces.
The minting fee, as the name suggests, is a commission that the platform charges artists for posting an NFT on their system. Since artists are the ones who keep these platforms going, the costs for publishing NFTs are very low and are generally under $5.
Royalty commission is a percentage that goes to the original artist if the NFT is resold by a third party after minting. These commissions are usually quite high and go up to 10%. This means that if an NFT is resold for USD 200, the buyer will have to pay USD 220 as USD 20 must go to the artist who produced the NFT.
The blockchain fee, or Gas Fee, is not charged directly by the platforms for NFTs, but are the direct costs of cryptocurrency transactions. These costs vary but are generally very small.
Is it legal to buy and sell NFTs?
NFTs are legal although they are not a regulated asset.
To date, it is possible to trade any NFT without problems, however since there is no entity to monitor these assets, it is easier to fall into scam schemes if you are not familiar with the NFT market.
For this reason, it is good to rely on NFT platforms that are trustworthy and possibly monitored by financial institutions, as is the case with eToro.
eToroX is one of the most regulated cryptocurrency and NFT exchanges. It has a license in Gibraltar with code FSC1333B, and also their eToro Money wallet is registered in Germany under the BaFin regulation.
Although eToro Art and the Delta app are not directly connected with eToroX, knowing that the platform used has strong regulatory oversight (even if not related to NFTs) is definitely a plus point.
---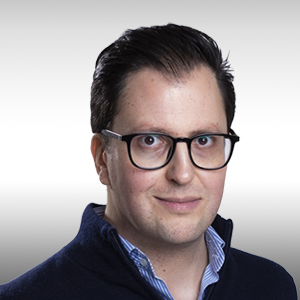 About The Author
Filippo Ucchino
Co-Founder - CEO - Broker Expert
Filippo is the co-founder and CEO of InvestinGoal.com. He has 15 years of experience in the financial sector and forex in particular. He started his career as a forex trader in 2005 and then became interested in the whole fintech and crypto sector.
Over this time, he has developed an almost scientific approach to the analysis of brokers, their services, and offerings. In addition, he is an expert in Compliance and Security Policies for consumers protection in this sector.
With InvestinGoal, Filippo's goal is to bring as much clarity as possible to help users navigate the world of online trading, forex, and cryptocurrencies.
7 Best NFT Marketplaces for 2023
Related Top10
---