DEGIRO Basic vs Custody Account
In the past, DEGIRO users could choose between the Basic and Custody account types. To date, DEGIRO does not allow new clients to open a Custody account type, however old customers could still keep their own.
Here we will compare the DEGIRO Basic VS Custody profile types in detail.
DEGIRO Basic VS Custody: Main difference
The key difference between DEGIRO Basic and Custody account comes down to share lending.
With the Basic Account type, the broker may lend out your shares to a third party. Even in this case, you will be fully protected.
This won't happen with a Custody Account. Your holdings are kept separate from the DEGIRO lending pool and this does not occur under the terms of the account type.
Open a DEGIRO Basic Account
(Investing involves risk of loss)
When can you decide on which account to use?
Previously it was possible to choose between the Basic and Custody accounts at the time of registration. As of today, however, it is no longer possible to do so as DEGIRO has removed the option for new users to choose a Custody account.
Therefore, as of today, some users who have opened custody accounts in the past are interested in switching to the basic account. Unfortunately, this is not possible. However, for those who want a Basic account it is always possible to open another account with DEGIRO.
If you are interested, you can get more information from reading our guide on how to change your DEGIRO account to basic.
How a DEGIRO Basic profile works
With a DEGIRO Basic profile, you will have access to a great range of tradable assets as offered by the broker. This includes shares, bonds, investment funds, and trackers (ETFs) as leveraged products.
Among the key features of a Basic Profile is even lower trading fees. You may also be eligible for tax-free dividends depending on your situation. With that said, a basic profile may not grant you full access to all assets and features. This will require an upgrade to an ActiveTrader, or Day Trader profile which you can do at no extra cost.
These profiles will open up more features like the ability to trade various derivatives, and going short on particular assets. There will also be a difference in the percentage of margin that is available to you. Further details can be noted from the chart below.
| | Basic | Active | Trader | Day Trader |
| --- | --- | --- | --- | --- |
| Margin trading available | No | Up to 50% of your available margin | Up to 100% of your available margin | Up to 100% of your available margin with additional margin during trading hours |
| Going short allowed | No | Yes | Yes | Yes |
| Trade derivatives | No | Yes | Yes | Yes |
Visit DEGIRO
(Investing involves risk of loss)
How a Custody profile works
With a custody profile, you will have access to the same markets but this profile type only allows for you to trade the actual real asset and not derivatives. You will still also benefit from really low fees that can rival any broker in the industry. Furthermore, you will still receive any dividends your holdings pay, though they will not be processed free of charge on a custody account.
Another difference is that your securities with this account type are held separately from the lending pool of DEGIRO clients' securities and are thus unable to be loaned to third parties.
You will still also benefit from really low fees that can rival any broker in the industry. These generally start from $1, but they are totally absent when investing in certain ETFs and stock exchanges.
When fees are charged, they are composed of two parts. The first is a base rate fee which will vary depending on the exchange you are trading on, and the second part is a variable percentage rate depending on the volume of your trade.
There will also be the DEGIRO exchange connection fee. This is paid at €2.50 per annum for each exchange you trade on with the exception of the London Stock Exchange. The fee covers your usage of exchanges around the world and any technical support you receive.
When the company you're investing in distributes dividends, you will be notified by DEGIRO and you will also be able to keep track of all the dividends you've received in the past. If you're investing in US stocks, you can benefit from reduced tax rates by filling the W-8BEN form during the account opening. This form is required by DEGIRO to confirm whether or not the trader is a US citizen.
DEGIRO Basic VS Custody profile comparison
The chart below displays in simple format some of the key similarities and differences within the most important areas of a Basic, and Custody DEGIRO account.
| DEGIRO Basic vs DEGIRO Custody | Basic | Custody |
| --- | --- | --- |
| Low Fees | Yes | Yes |
| Shares, Bonds, Investment Funds, and Trackers (ETFs) | Yes | Yes |
| Leveraged Products | Yes | No |
| Free dividend | Yes | No |
| DEGIRO may lend your security | Yes | No |
---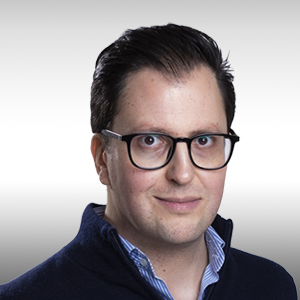 About The Author
Filippo Ucchino
Co-Founder - CEO - Broker Expert
Filippo is the co-founder and CEO of InvestinGoal.com. He has 15 years of experience in the financial sector and forex in particular. He started his career as a forex trader in 2005 and then became interested in the whole fintech and crypto sector.
Over this time, he has developed an almost scientific approach to the analysis of brokers, their services, and offerings. In addition, he is an expert in Compliance and Security Policies for consumers protection in this sector.
With InvestinGoal, Filippo's goal is to bring as much clarity as possible to help users navigate the world of online trading, forex, and cryptocurrencies.
---