Trading 212 Invest vs ISA Account
In this trading 212 review we will be looking into the differences between two trading 212 account types.
The Invest account and ISA account.
Both have their pros and cons and their suitability towards different investors will be highlighted in this review.
Trading 212 Invest vs ISA: Differences
First of all, the Trading 212 Invest account and the Trading 212 ISA account are very similar, however there is only one major difference, which is very important when you are considering opening an account. The ISA account is tax-free! This is great news, as the money that you earn on that account is completely tax free and you don't have to pay anything. The ISA account is available for U.K. traders, whilst the Invest account is available in every location that Trading 212 operates. Visit Trading 212 for information on both accounts (83% of retail CFD accounts lose money).
Trading 212 Invest vs ISA: Which one is the best choice for you?
With the Invest account, if you are planning on speculating and waiting for the right moment to execute a particular trade, even in the long-term you can withdraw the money whenever you want. The ISA account is more tailored towards people who are planning for retirement. Below is a table outlining the different factors for each of the accounts.
| | Invest Account | ISA Account |
| --- | --- | --- |
| Commissions | $0* | $0 |
| Tax-free | No | Yes |
| Assets | Stocks and ETFs | Stocks and ETFs |
| AutoInvest | Yes | Yes |
| Available for all traders | Yes | Only UK traders |
Trading 212 Invest Overview
For more information on the Trading 212 invest account, please read our Trading 212 Invest Review. The Trading 212 Invest Account allows traders, whether they be experienced or new, to take full advantage of trading real stocks and ETFs. There are over 3000 stocks and over 400 different ETFs on the platform to invest in. One of the best things that people rave about on Trading 212 is that there are no withdrawal or deposit fees. The only fee that you might incur would be a 0.7% fee for deposits that are higher than $2000, but that depends on the method that you used to deposit the money.
I think one of the lesser known benefits of Trading 212 is the fact that you can trade fractional shares. Whereas most people think that they have to buy full shares, but this is not true. You don't need a large amount of capital to start investing in stocks, since you can buy fractional shares.
The use of a demo account is very important in the trading world as it can be used to practice and hone your skills and strategies. Some platforms give you 30 days to try their demo accounts, and some platforms don't actually have a demo account forcing you to open a live account with little or no experience. However, with Trading 212, you can enjoy an unlimited demo account. There is no pressure for you to open a live account after a certain amount of time.
When you are investing in stocks, Trading 212 has what is called an Autoinvest feature, which allows you to create an investing portfolio, and it also allows you to diversificate it and then let the system automatically invest for you.
Trading 212 ISA Overview
With the ISA (Individual Saving Account) you can trade every single instrument that appears on the invest account (stocks and ETFs) with the same minimum deposit of $1, but there's a difference.
When you invest in stocks with the ISA account, you are investing in stocks with zero commission as well as in a tax-free environment. This account is also only available for UK traders. The limit on the ISA tax free allowance differs from country to country, but for the UK up to £20,000 is tax free. There are also no administration charges per year, and no commissions per trade, and to top it off there are no dividend reinvestment fees. The Trading 212 autoinvest feature is also available on this account.
Trading 212 Invest vs ISA – FAQ
Should I use Trading 212 Invest or ISA Account?
If you don't have an ISA account, then you should think about opening one with Trading 212 for the tax benefits that are associated with it. However, if you already have an ISA account, then you will have to open the Trading 212 Invest account, because you're not allowed to pay into more than one ISA per year.
---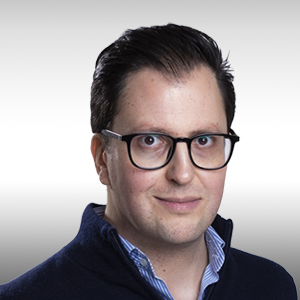 About The Author
Filippo Ucchino
Co-Founder - CEO - Broker Expert
Filippo is the co-founder and CEO of InvestinGoal.com. He has 15 years of experience in the financial sector and forex in particular. He started his career as a forex trader in 2005 and then became interested in the whole fintech and crypto sector.
Over this time, he has developed an almost scientific approach to the analysis of brokers, their services, and offerings. In addition, he is an expert in Compliance and Security Policies for consumers protection in this sector.
With InvestinGoal, Filippo's goal is to bring as much clarity as possible to help users navigate the world of online trading, forex, and cryptocurrencies.
Trading 212 Invest vs ISA Account
Related Guides
---