DEGIRO Account Verification Explained
To fully activate your DEGIRO account you will need to complete the account verification. This is actually a painless and fast process that should take only a short time.
Here we will lead you through everything you need to do to be DEGIRO verified, step-by-step.
What are the steps to get your DEGIRO Account Verification?
Once you have visited the DEGIRO Website and started the account opening process, you may have realized that you need to verify it first. This verification process is relatively simple and will require you only to have a couple of documents to hand to verify your ID and residence, all of which can be done online.
Finally, you will have to confirm the account through derived bank identification. This means you will need to make a small deposit of €0.01 from your bank account which must match the name on your trading account.
Visit DEGIRO
(Investing involves risk of loss)
DEGIRO Account Verification: documents needed
As we talked about above, you will need a couple of documents to verify your account. The first thing to point out would be that your registration with DEGIRO is fully digital. This means that having your documents to hand can greatly speed up the process.
You will need to confirm your identity. This can be done ideally with a passport, or a national identity card in Europe may also be accepted. The photo and information both must be clearly visible with both front and back required.
Next, you will need to confirm your residence. You can do this with a bank statement or utility bill. The bill cannot be more than 6 months old, and again all of the information must be clearly visible.
DEGIRO Account Verification: make a deposit
The final step of your DEGIRO verification will be to activate your account. For this, you will need to deposit €0.01 from your bank account which must match the name on your trading account. After this, there are no minimum deposit requirements with DEGIRO.
Making your DEGIRO deposit it is worth remembering that only payments from within Europe are accepted. As for the deposit methods, bank wire which takes up to 3 business days, Trustly, Sofort, and other local methods (for instant deposit) are all available.
Take a look at our article on DEGIRO minimum deposit for more details on funding methods and withdrawals.
DEGIRO account opening time
As soon as every part of your registration is complete, there is about a 1 business day waiting period to be approved by the broker. The only cost you have to think about is the deposit of €0.01 to activate the account. There are no other costs or minimum deposit amounts beyond this and you will be free to deposit as much or little as you like.
Visit DEGIRO
(Investing involves risk of loss)
DEGIRO account security
When it comes to DEGIRO account security once your account is set up you can enable two-step verification if you wish. This is connected to your phone number and utilizes Google Authenticator to generate a unique code for you to log in. It is not a requirement and only needed at your discretion if you would like to enhance account security.
Should you wish to change details for your two-step verification you will have to contact the DEGIRO customer service team for assistance.
---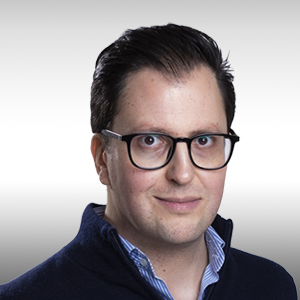 About The Author
Filippo Ucchino
Co-Founder - CEO - Broker Expert
Filippo is the co-founder and CEO of InvestinGoal.com. He has 15 years of experience in the financial sector and forex in particular. He started his career as a forex trader in 2005 and then became interested in the whole fintech and crypto sector.
Over this time, he has developed an almost scientific approach to the analysis of brokers, their services, and offerings. In addition, he is an expert in Compliance and Security Policies for consumers protection in this sector.
With InvestinGoal, Filippo's goal is to bring as much clarity as possible to help users navigate the world of online trading, forex, and cryptocurrencies.
---