4 Best No Deposit Bonus Forex Brokers for 2023
A "No Deposit Bonus" is a type of bonus that does not require the client to deposit any funds into their trading account before they can begin trading. Instead, the brokerage firm provides a certain amount of money as a bonus, which is deposited directly into the client's trading account.
A No deposit bonus is a promotional strategy used by some forex (foreign exchange) brokerage firms to attract new clients.
This bonus can be used to place trades, and any profits made from these trades can often be withdrawn by the client. However, the bonus amount itself may not be withdrawable, or may only be withdrawable under certain conditions, such as meeting a minimum trading volume requirement.
It is also important to note that no deposit bonuses are often subject to terms and conditions that should be fully understood by the client before acceptance. This type of bonus can be an attractive incentive for beginners who wish to start trading without risking their own capital.
No Deposit Bonuses are not available to customers from the European Union, the United Kingdom and Australia, due to restrictions placed by the regulatory bodies of the respective countries. This means that the brokers themselves are obliged not to offer any such bonuses.
In this article we have grouped some of the best forex brokerages that offer a no deposit bonus.
The factors we have considered in compiling this list of the best "no deposit bonus" forex brokers are listed below:
The availability of no-deposit bonuses
The overall quality of the broker
The trading commissions
What are the best no deposit bonus brokers?
Before diving into the list, it is worth noting that bonuses and promotions are not accessible to European, British and Australian customers, as well as in countries where these cannot be offered for regulatory reasons.
Read the no deposit bonus T&Cs before applying.
Warning
CFDs are complex instruments and come with a high risk of losing money rapidly due to leverage. Between 74-89% of retail investor accounts lose money when trading CFDs. You should consider whether you can afford to take the high risk of losing your money.
FBS :
$100 no deposit bonus
FBS offers two no deposit bonuses under their IFSC regulated branch.
FBS's Quick Start Bonus is a no deposit bonus of $100 on the FBS Trader platform, so the user can learn to trade risk-free.
FBS's Level Up Bonus, on the other hand, offers a total no deposit bonus of $210, which can be achieved by completing the steps required by the broker.
FBS's no-deposit bonus can be withdrawn if certain conditions are met. The trader can still withdraw any profits made from the bonuses.
74-89% of retail CFD accounts lose money
Axiory offers its traders a $25 no deposit bonus.
To get the bonus you simply need to open an account at Axiory and verify it.
Axiory's no deposit bonus cannot be withdrawn, but you can withdraw profits from trading through the bonus.
(Your capital is at risk)
SuperForex offers a no deposit bonus of $88.
To get it, you need to open a live account, verify your account, and request it by entering your personal trading account page.
To get SuperForex's no deposit bonus, you must open the account by choosing USD as the currency.
JustForex offers a no deposit bonus of $30.
To claim it, it is necessary to register a trading account with JustForex.
To transfer the bonus funds to another JustForex account, the trader must trade at least 5 lots in a 30-day period, making a profit or loss per trade of at least 6 pips.
The no-deposit bonus from JustForex can be transferred to a Cent, Standard, Pro, or Raw Spread account.
74-89% of retail CFD accounts lose money
How to choose a no deposit bonus broker
There are three main aspects to consider when choosing a no deposit bonus forex broker:
The first aspect is the regulatory one. In fact, it is necessary to consider how reliable the broker is before even opening a trading account and choosing a bonus. Very often brokers offering these bonuses are based in tax havens and/or nations where obtaining financial regulation is very easy.
As a result, it is very easy to fall for scams when trading with brokers that offer no-deposit bonuses. Therefore, look to see if the broker also offers tier-1 regulations such as the FCA or ASIC in addition to offshore regulations.
The second aspect is the no deposit bonus itself. The no deposit bonus must be taken as an opportunity to trade with real money, but without risking your own. Consequently, a very small bonus of $1 is useless since with very low amounts it will be impossible to meet the margin requirements of the forex market.
This means that you will receive free money from the broker, but in order to trade you will have to deposit more of it (which undermines the actual purpose of a no deposit bonus). When looking for a no deposit bonus, it is always best to find one from $20 and up.
The third aspect is the balance protection of the broker. When you use real money, even if it is not your own, you can always go into debt if you use very high levers. If the broker gives you $10 to start with, and you go all-in with very high levers, it may happen that your account will go negative.
In this case, although you have used "free" money, the broker may ask you to make up the losses by depositing money out of your own pocket. For this reason, unless you know exactly what you are doing, it is always best to make sure that the broker offers negative balance protection.
Are no deposit bonuses available in every country?
The no deposit bonuses are not available to traders based in the EU, in the UK, and in Australia.
On the other hand, no-deposit bonuses are available in most countries and areas of the world including in Central and South America, Africa, the Middle East, and Asia. This is due to the fact that there is little regulated trading market in these areas of the world, and as a result, online trading brokers can offer certain services that are instead prohibited in other countries of the world.
For instance, the European Securities and Markets Authority (ESMA), which is the European financial regulator, has banned certain types of forex broker bonus offers under the MiFID II regulations, just like FCA (UK) and ASIC (Australia) have done.
The result is that forex brokers' no deposit bonus offers, and any kind of registration bonus offers are not allowed for traders who are in the EU.
Can I withdraw the No Deposit Bonus?
The no-deposit bonus can be withdrawn if certain criteria are met.
Withdrawal criteria vary from broker to broker, but generally the most common criterion is volume.
In other words, the broker will let you withdraw your no-deposit bonus only if by trading you manage to generate as much volume as the broker deems necessary. For example, if the broker requires you to generate a volume of 10 lots, it means that the trader (with the help of leverage) has to open orders for a total volume of US$1,000,000 in order to withdraw his no-deposit bonus.
However, the trader will be able to withdraw all the profits generated through the use of the bonus money. So if the user receives a $100 no-deposit bonus, and manages to earn $10, he will be able to withdraw the $10 earned but not the $100 bonus money.
No Deposit Bonus Pros and Cons
Here are some of the key advantages we have noted when it comes to your no deposit bonus, and some areas which you should be mindful of when trading with your bonus.
Pros
The bonus allows you to trade completely risk-free but still benefit from using real money in trading.
With some brokers you may not even need to fully verify your account to gain access to the bonus.
Cons
The availability of such an easy bonus offer may work to attract inexperienced traders.
The criteria that must be met in order to withdraw the bonus can often be difficult to reach.
---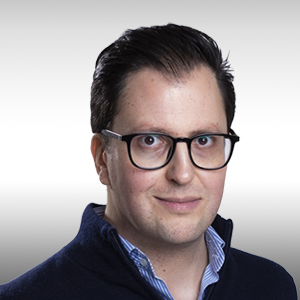 About The Author
Filippo Ucchino
Co-Founder - CEO - Broker Expert
Filippo is the co-founder and CEO of InvestinGoal.com. He has 15 years of experience in the financial sector and forex in particular. He started his career as a forex trader in 2005 and then became interested in the whole fintech and crypto sector.
Over this time, he has developed an almost scientific approach to the analysis of brokers, their services, and offerings. In addition, he is an expert in Compliance and Security Policies for consumers protection in this sector.
With InvestinGoal, Filippo's goal is to bring as much clarity as possible to help users navigate the world of online trading, forex, and cryptocurrencies.
4 Best No Deposit Bonus Forex Brokers for 2023
Related Top10
---