HYCM Demo Account: Opening & Key Information (2023)
HYCM is a broker with international presence regulated by multiple financial institutions.
In this article the InvestinGoal team has studied the paper trading service, also called demo account, offered by the broker, carefully analyzing every aspect involved.
Main features of the HYCM demo account:
It's unlimited
It's totally free
All live account markets and assets available
Switch to live on the same platform
Customizable features
Round-up
| HYCM demo account | Characteristics |
| --- | --- |
| Demo available | Yes |
| Trial duration | Unlimited |
| Demo platforms | MT4, MT5 |
| Virtual money amount | $50.000 |
| Customizable features | Yes |
Visit HYCM ((58% of retail CFD accounts lose money))
HYCM demo account opening tutorial: step by step procedure
In this section we are going to explain how to set up a demo account with HYCM.
Step 1: Visit the HYCM's website
To open a demo account you have to visit the HYCM homepage ((58% of retail CFD accounts lose money)). Here you can click on the "Open An Account" button.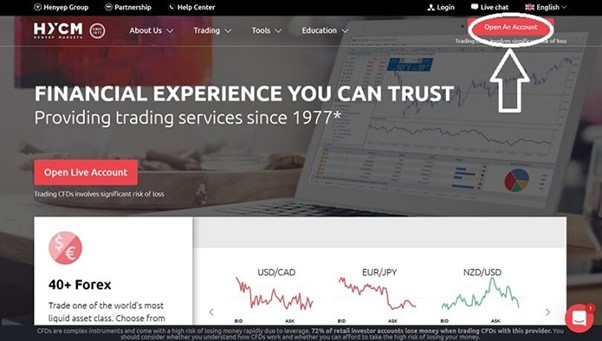 Step 2: Fill the registration form
Fill in the form with your full name, email address, and phone number as shown below.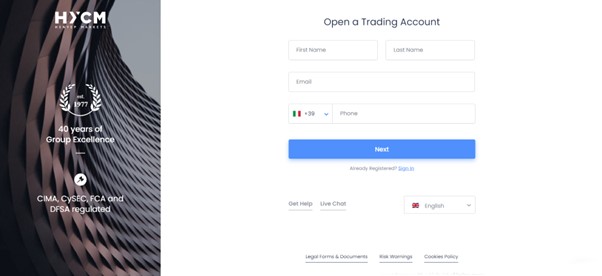 Step 3: Verify your profile
Once you have done that and submitted the form, you will receive an email that confirms your account details. You can then access your demo account freely from the dashboard.
Step 4: Login into the demo account
Logging in the HYCM account dashboard will allow you to create your demo account.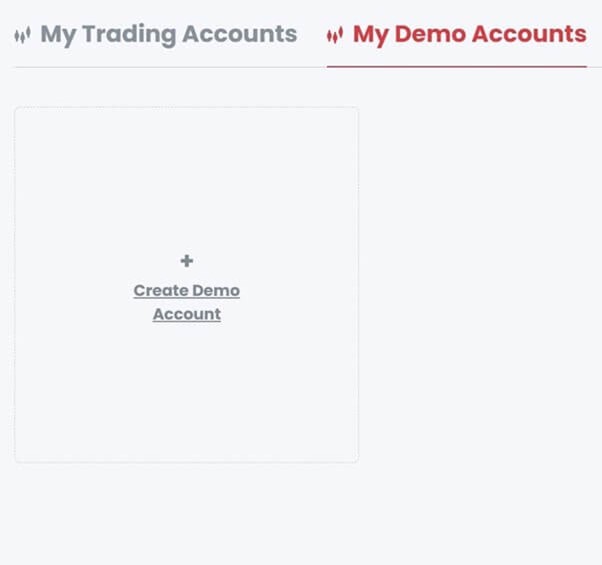 Step 5: Customize the demo account
Once you open a demo account, you will be required to choose the characteristics of it. These include the trading platform you want to try, the account type you would like to open as a demo, and the base currency of your choice.
HYCM will send you the specific login details to enter the MT4 or MT5 platform depending which one you've chosen.
HYCM's demo account features
The account has a simple opening process. Your email address and phone number are all that are needed.
The demo account is valid for 14 days but you can open as many demo accounts as you wish.
There are more than 130 tradable markets with $50,000 in virtual currency available. MT4, and MT5 trading platforms are both offered and there is a range of educational materials like video tutorials and articles.
Differences between live and demo HYCM accounts
You will be able to choose from a HYCM Fixed account, HYCM Classic account, and HYCM Raw account when opening your demo account.
The key difference between a demo account and live account is slippage. Slippage is the difference between your requested order price and the order's execution price. When price changes quickly, your order can be executed at a different price compared to when the order was opened. Slippage only happens in live accounts and not in demo accounts due to the fact that live accounts are filled with real money.
Unlike other brokers with unlimited demo accounts, your HYCM demo account will stay open for 14 days, but you can always open a new one after the old one has expired. For live accounts, after 90 days of inactivity, a fee of $10 is charged every month.
How to switch to a live account
When switching to a live account, it will still be possible to use your demo account.
To open a live account you will need to provide proof of your identity (Passport, ID, or Driver's License) and proof of your residence (utility bill or bank statement) in order to get verified.
Depending on the country and on the broker, you may get asked to fill a questionnaire about your trading experience. As soon as your account gets verified, you can make the first HYCM minimum deposit, which starts from $100 depending on the account type chosen.
How to best use your HYCM demo account
Here are some helpful pointers on getting the most out of your HYCM demo account.
Set up your HYCM demo account as you would set up a real account by choosing the balance, currency, account type, and platform
Do not open large positions if you are not planning to trade with large amounts of money
Treat money as if it were real, so you won't risk to lose too much money
Practice daily
Study and integrate knowledge with the material provided by HYCM
Pros and cons of the HYCM demo account
Pros
Cons
No demo trial for signal providers
To learn more, read our HYCM review.
---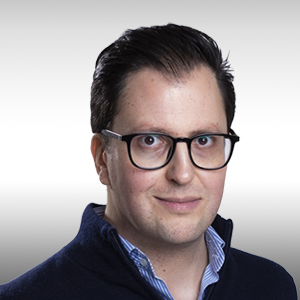 About The Author
Filippo Ucchino
Co-Founder - CEO - Broker Expert
Filippo is the co-founder and CEO of InvestinGoal.com. He has 15 years of experience in the financial sector and forex in particular. He started his career as a forex trader in 2005 and then became interested in the whole fintech and crypto sector.
Over this time, he has developed an almost scientific approach to the analysis of brokers, their services, and offerings. In addition, he is an expert in Compliance and Security Policies for consumers protection in this sector.
With InvestinGoal, Filippo's goal is to bring as much clarity as possible to help users navigate the world of online trading, forex, and cryptocurrencies.
HYCM Demo Account: Opening & Key Information (2023)
Related Guides
---