HYCM (Henyep Markets) Review: Pros and Cons Uncovered 2023
At InvestinGoal, we adhere to strict standards to ensure an unbiased review process. We conduct our reviews by examining each broker's offering and performance across 4 key categories. A final rating is produced for each forex broker based on a total of 187 data points. Learn more about our review process and methodology.
HYCM is an award-winning international broker. They have won 20 awards in total and are a popular broker choice among new and experienced traders with low spreads and both fixed and variable spreads on offer.
HYCM operates offices in Cyprus and Hong Kong and the broker is regulated by the FCA, CySEC, CIMA, and the DFSA.
In this HYCM review, the expert InvestinGoal team has looked at all the important areas of the broker that can impact your trading experience including minimum deposits, account types, and asset selection.
The main strengths of HYCM include:
Low minimum deposit
Very competitive spreads
Fixed and variable spreads are both available
Very well-regulated
With both fixed and variable spreads available, you may want to try the demo account offered by HYCM to see which you prefer. This also allows you a risk-free opportunity to get to know more about the broker.
OPEN AN HYCM DEMO ACCOUNT
((58% of retail CFD accounts lose money))
Our Opinion on HYCM
HYCM is a winning-award Market maker broker. It's known for its good account type choice, combined with low minimum deposit, low spreads with the Raw Account, and a good customer support service.
On the other hand, the limited asset selection and the fact that scalping is not allowed could be a downside for some traders.
You will also find that HYCM does not offer a direct service of copy trading, though you do have a workaround thanks to the EAs feature available with the MT4 and MT5 platform, but they do not offer any social trading service.
Pros and Cons
Pros
While there are some downsides, you will certainly find positive points at HYCM. Not least of these is that you can start trading with a very low minimum deposit of only $100 . They also offer an unlimited demo account that is great for new traders starting out in the industry.
If you opt for their Raw account you will also find a good value minimum deposit and excellent low spreads from just 0.2 pips. Trading at HYCM you will also have access to some of the best trading platforms in the industry with MT4 and MT5 both available and allowing algo-trading through the EAs feature.
The broker also provides for a healthy range of account type choices with their Demo, Raw, Fixed, Classic, Islamic, and VIP Account all available.
Cons
Starting with some of the downsides, the main limitation to be found with HYCM is a small number of assets. They offer just over 100 assets that you can trade, although under certain entities you will also be able to trade cryptocurrencies and ETFs.
The HYCM spread, although still providing good value, does also tend to have a higher starting point than some major brokers. Their Fixed Account spread starts from 1.8 pips while their Classic Account has a starting point of 1.2 pips.
Finally, the fact they charge a $10 inactivity fee after just 90-days may put off some more casual traders, as will the fact their education section is not as well-provided for as some others. If you are interested in scalping you should also look elsewhere since this is not permitted at the broker.
Pros and Cons: a summary
HYCM offer
Advantages
Downsides
Demo Account
You can open as demo accounts as you wish over an unlimited period of time
The initial virtual capital ($50.000) does not match the average capital of a trader;
Accounts stay active only for 14 days
Minimum Deposit
$100 for account opening;
The minimum deposit via credit cards/skrill/neteller is $20
The minimum deposit using bank wire is $250, while the minimum withdrawal using bank wire is $300
Forex
69 currency pairs;
spreads from 0.2 pips with the Raw Account
Spreads could be a little higher with the Fixed and Classic Accounts and on some currency pairs
CFD
Lower spreads with the Raw Account
The number of assets is quite limited
Cryptocurrencies
Good asset selection
Crypto Trading is not available for EU clients
Forex and CFDs Review
HYCM is a CFD broker meaning they trade solely in CFDs on all assets. When it comes to currency pairs they have a good selection of 69 available and include major, minor, and exotic choices.
You will also be able to trade in 28 indices from around the world, 10 commodities, and 10 stocks while depending on your location, trading in ETFs and cryptocurrencies, all as CFDs may be available.
The spread on trading forex and CFDs can be very competitive particularly on the Raw Account where the spread starts from just 0.2 pips on major forex pairs with a $4 round-turn commission. On the other hand, spreads tend to be higher with the Fixed and Classic Account, from 1.8 pips and 1.2 pips respectively.
Pros
A strong range of currency pairs are available to trade
Low spreads are on offer through the Raw Account type
Cons
The range of other CFD assets is limited
Spreads with the Fixed and Classic Account types are higher than some brokers
Cryptocurrencies Review
As mentioned above, depending on your location you may have access to trading in some cryptocurrency CFDs at HYCM.
This launched in 2020 with about 50 cryptocurrencies available to CIMA-regulated traders. Bitcoin, Ethereum, Ripple, EOS, Monero, Stellar, NEO, Zcash, IOTA, and more cryptos are available to pair against fiat currencies like the USD, EUR, GBP, and JPY.
Also available trading under the HYCM Limited (CIMA) entity, you'll find leverage up to 20:1 on this class of asset.
Pros
An excellent range of cryptocurrencies are available
20:1 leverage is very high for crypto CFD trading
Cons
Only available to CIMA regulated traders at present
The high leverage offered can also be a risk due to increased crypto market volatility
Is HYCM regulated and legit?
Regulation is key for any broker. HYCM are very well-regulated by some of the most respected bodies in the industry. These include the FCA which regulated the UK entity of the broker Henyep Capital Markets (UK) Limited under the number 186171.
Regulation is also in place from CySEC which oversees HYCM (Europe) Ltd under the number 259/14. CIMA regulates the HYCM Ltd. entity under number 1442313, and the DFSA in Dubai regulates the Henyep Capital Markets (DIFC) Limited entity under number 000048.
In all, it is a comprehensive level of global regulation to rival any of the other major brokers in the sector.
Foundation and Offices
HYCM has offices in the United Kingdom, Hong Kong, and Cyprus providing a good deal of physical presence in key areas for the company and its clients. The offices are at the following locations:
United Kingdom
HYCM Headquarters
18 King William Street, London, EC4N 7BP, United Kingdom
Cyprus
HYCM Europe, 4th Floor, Noble Centre, 47 Spyrou Kyprianou Avenue, 4003, Mesa Geitonia, Limassol, Cyprus.
Hong Kong
HY Group Headquarters
10th Floor, 9 Queens Road Central, Hong Kong
Money Protection
When it comes to protecting your funds, this is something the broker takes very seriously. They offer negative balance protection as standard as well as holding your funds in segregated accounts at top-tier banks to keep them fully secure.
As an FCA regulated client you will also be covered by the FSCS compensation fund for FCA clients that provides up to £85,000 of coverage. Similarly, as a CySEC client you will be covered by the ICF compensation fund up to €20,000.
Awards
HYCM is an award-winning broker. They have picked up more than 20 awards in their long history of operation. To name a few these include, Best Forex Broker 2021 Germany, Best Forex Broker 2020 UAE, Best Mobile Trading App 2020, Best Forex Broker 2019 and many more.
Countries where HYCM is not available
Though they provide wide-ranging service to traders around the world in many countries, there are some locations as listed below where HYCM do not at this time offer services.
Botswana
Cambodia
Ghana
Mauritius
Sudan
Uganda
Zimbabwe
Afghanistan
Iraq
Japan
Lao PDR
Myanmar
North Korea
Syria
Turkey
Yemen
Bahamas
Barbados
Canada
Jamaica
Nicaragua
Panama
USA
Pros
HYCM is an extremely well-regulated broker
They have more than 40 years of experience in the industry
The broker is award-winning having won more than 20 awards
Both negative balance protection and segregated accounts are offered as standard
Cons
Quite a few countries are listed as not being serviced by the broker
Account Types
There are several account types that the broker makes available. Here are more details on each one:
HYCM Demo
The HYCM demo account is a great place to start and is available to all traders. The account does a great job in replicating the features and trading conditions of a live account but in a risk-free manner.
You can trade using $50,000 in virtual funds with this account type and it is a great way to get to know the broker, and the wider industry. Your demo account will remain active for 14-days though you can open more than 1 so it is effectively unlimited.
Fixed Account
The HYCM Fixed Account is an excellent choice for those looking to trade with fixed spreads. The minimum deposit on this account type is just $100 though you will not have access to the EAs feature for trading as you would have with other account types.
The spreads here start from a fixed 1.8 pips depending on the asset, and you don't need to worry about any further commission.
Classic Account
The HYCM Classic Account is also a popular choice for many trading with the broker. Again this account type features a minimum deposit of only $100 to get started which keeps it extremely accessible for all levels of trader.
The spread on this account type starts from 1.2 pips with no commission charged, and you can use the EAs feature of your MetaTrader trading platform on the Classic Account.
Raw Account
If you are looking for the lowest spread the broker has to offer then the HYCM Raw Account is an excellent choice. This low spread starts from 0.2 pips though you will have to pay a $4 round turn commission on the trades. Again here you will have access to the EAs feature in your trading platform.
One of the most impressive elements around the HYCM Raw Account is the fact you can open it with a minimum deposit of just $200. This is excellent value for such a Raw account type.
Islamic Account
The broker, like many others, does offer an Islamic account which is excellent and available across all account types they offer. The account is fully Shariah Law compliant and you will find no overnight fees. For the first 14-days you hold a position open, there will be no fee of any sort.
After this period of time, they charge at a standard storage fee of $5 per full contract per night.
VIP Account
A HYCM VIP Account is available for those who are trading large volumes. This account type features many benefits based on your status and how much you are trading.
The main perks you will find with this account type include having your own dedicated account manager, access to more favorable spreads for fixed accounts, and having more detailed market analytics and data available.
Deposit and Withdrawal
Account Base Currency
The Account Base Currencies accepted by the broker are, the USD, EUR, GBP, RUB, AED, and CAD. This good range means there is a chance for you to avoid any additional conversion fees.
Deposit
Minimum Deposit
The HYCM minimum deposit will depend on the type of account you are opening. For a Fixed, or Classic account type, the minimum deposit is $100. For a Raw account you will have a $200 minimum deposit.
Deposit Methods
There are many deposit methods made available which could depend on your location. These include bank wire, credit and debit cards that are Visa or Mastercard, eWallets in the form of Neteller and Skrill, while WebMoney, China Union Pay, and Interac are also available. In some places you may also find that Virtual cards can be accepted for a deposit.
Deposit Fees
There are no deposit fees that you need to worry about from the broker side. The only place you need to check will be from your own bank side as they may levy fees on some methods, and also if there are any conversion fees that need to be paid.
Withdrawal
The withdrawal methods available are all the same as the deposit methods you have access to, and typically the same method needs to be used to withdraw as was used to make your deposit.
Withdrawal Fees
Again there are no withdrawal fees to consider from the HYCM side if you withdraw more than $300 through a bank wire transfer, though there could again be fees from the bank side.
There is a 1% processing fee for Skrill and Neteller withdrawals of over $5000.
Trading Fees
The available spreads and commissions will vary depending on your account type but they have a starting point of 1.8 pips on a fixed account, and 1.2 pips on a classic account, both with no commission. On a Raw account, they will start from 0.2 pips but have a $4 round turn commission added. As an example, you can see below some of the average spreads for popular assets:
EUR/USD: 1.8/ 1.4/ 0.2 pips
US500: 0.6/ 0.5/ 0.45 Pips
UK100: 6 / 2 / 1.5 pips
Gold: 50/ 50/ 40 pips
Overnight Fees
Overnight fees are charged at HYCM just as they are at every broker offering CFDs. The only exception here is with the Islamic account. For overnight fee rates you can check them with the broker at the time you are making the trade since they are fluid and vary depending on the market at any given time.
Non Trading Fees
Inactivity Fees
After 90 days of inactivity, a fee of $10.00 is charged every month until your account is showing some trading activity again.
Pros
HYCM offers a good range of account types to choose from
Very low spreads are offered with the Raw Account
The minimum deposit starts from only $100
Many payment methods are well supported
Deposits and withdrawals are mostly fee-free
Cons
The spread on Fixed and Classic account types run a little higher than some others
The Inactivity fee of $10 per month can mount up quickly
Markets
Getting into the list of markets and assets on offer, it is key to note that HYCM is a forex and CFD broker, so the markets offered are all as CFDs.
Forex
A total of 69 currency pairs are made available by HYCM. This is a strong range and as mentioned, the spread starts from 0.2 pips on a raw account, or from 1.4 pips with a Classic, and 1.8 pips with a Fixed Account. The maximum leverage for EU/UK traders is 30:1.
Commodities
A total of 10 commodities can be traded, all as CFDs. These include Gold, Silver, Copper, Brent and US Oil. The spreads here start out from 3 pips on the Classic and Raw Account while the EU/UK trader maximum leverage is 20:1.
Indices
28 indices are traded here as CFDs. Some of them include the US100, US500, UK100, and JPN225. The spread starts from 0.2 pips on the US500 Index CFD with the Raw Account and Classic Account. You will find 20:1 leverage available if you are an EU or UK trader.
Stocks
Stocks can also be traded as CFDs here and there are 10 to choose from including Amazon, Apple, Facebook, Google and Microsoft. The spread starts from 5 pips on some of these assets through the Classic and Raw Account, and the margin here is from just 20%
Crypto
CFD trading in crypto is available from HYCM but only to HYCM Limited clients only, and not for EU clients. It's also not available for HYCM UK clients anymore.
Through his CIMA regulated entity you can have leverage of up to 20:1 so you need to be careful as the market can be very volatile. Available assets include Bitcoin, Ethereum, Ripple, EOS, Monero, and Stellar.
ETFs
HYCM also recently started offering the ability to trade ETFs as CFDs through the MT5 trading platform. There are 20 available in total and again, the leverage can reach 20:1. These too are available under the CIMA regulated entity.
Execution, leverage and position sizing
Below are a few of the key trading features that you will find when trading through the broker:
Executions
HYCM is a Market Maker Broker. With that said, they do offer a direct ECN style connection to their network of liquidity providers if you are trading through a Raw account.
Leverage
The HYCM leverage you can operate with depends on the regulatory authority you are trading under and the assets you are trading.
Under FCA and CySEC regulation, the maximum leverage is 30:1 on major forex pairs.
Under DFSA regulation, this maximum leverage increases to 50:1 on major forex currencies, while under the global entity, the maximum leverage is 500:1 on major and minor forex pairs.
Sizing
The minimum trading size with HYCM is 0.01 lots. This is how much you need to purchase to open any kind of trade.
Risk Management
HYCM in combination with the trading platforms they provide, offer a strong range of risk management tools. This includes the ability to set a stop loss, take profit, limit orders, and trailing stops. The broker also utilizes margin calls if you are trading on leverage.
Trading Hours
The trading hours of the broker will actually depend on the asset you are trading, though Normal trading hours are between 23: 01 GMT on Sunday night and 21: 00 GMT on Friday night, with some exceptions.
Forbidden trading techniques
A big miss here from the broker is the fact that scalping is not permitted. Even so, some other techniques are allowed. This includes hedging and the use of EAs as a kind of auto trading feature.
Platforms & Mobile
Here is a more detailed look at the trading platforms HYCM has to offer, and what they can provide for your trading experience.
Charting and Trading tools
When it comes to the availability of charting and trading tools, you will find many through the HYCM trading platforms provided. These MT4 and MT5 platforms are well known as having some of the most well-resourced selections of charts and tools.
There are in excess of 50 charting tools at your disposal across these trading platforms alongside excellent indicators and charting capabilities.
Desktop platform
Both MT4 and MT5 are offered as trading platforms by HYCM and are available as desktop and web-based platforms. They are extremely well-established in the industry and provide some of the very best experiences to traders who value a robust, intuitive, comprehensive trading experience.
On top of a huge amount of technical prowess as showcased by the number of features and tools available, the platforms also provide the EAs feature that can be really valuable in enhancing your auto trading capabilities. You should note that some assets are only available to trade with the MT5 trading platform.
Mobile
The HYCM mobile trading experience is also an excellent one. This is offered through the MT4 and MT5 mobile app which is again extremely clear, user-friendly, and highly customizable just like its desktop and web counterparts.
The mobile platforms incorporate a handy chat function on top of the majority of the same great features to be found in the desktop and web-based versions. The platforms are available both on Android, and iOS devices.
Features you can find on HYCM
Social Trading – Copy Trading
No direct social or copy trading services are offered by the broker. What you can do is utilize the EAs feature in your trading platform to import strategies from the wider community as a form of copy trading. This is permitted.
HYCM Deposit Bonus
A HYCM deposit bonus is offered, but only to traders with their CIMA regulated entity. It is not available to the UK or EU entities. This bonus provides for a deposit credit of 10% on every deposit of $100 or more up to a maximum $5,000.
Pros
The overall trading conditions are very good
Very well-respected trading platforms in MT4 and MT5 are offered
You can utilize the popular EAs feature within your trading platform
Cons
The assets' selection is quite limited
No social or copy trading service is directly supported
Scalping is not permitted
Customer Service
Languages
First, on language availability you will be glad to find that the broker supports a wide range of global languages. This includes Swedish, English, Polish, German, French, Italian, Spanish, Arabic, Vietnamese, Russian, Czech, Persian and Chinese.
Customer Service
HYCM performs very well in terms of customer service and provides stellar support that is available by phone, several email address contacts depending on the function you require, and a web-based live chat service is available handily on a 24/5 basis.
Prior to this, you can consult with their detailed FAQ section for the answer to many of the most common questions you may encounter.
Research and Education
Research
With research, the broker supports a number of features and functions that can provide you a good degree of market insight. These include their dedicated "Press Room" where you can find news articles, interviews, commentaries, and more about the market. This is good quality and updated regularly.
They also have a detailed economic calendar as you would expect. This helps you keep track of any major events or releases that are taking place.
There are also a range of helpful tools that new traders may find particularly good. These include a pip calculator, a margin calculator, and a currency converter for all your calculations.
Education
HYCM provides a good depth of quality educational material. This includes a range of tutorials, courses, and e-books on all manner of trading topics that newer traders in particular will find very useful.
They also have regular webinars, workshops, and seminars which you can attend that provide a great deal of value and can help you continue the learning journey even as a more experienced trader.
Pros
The all-around level of customer service provided is generally excellent
Cons
More experienced traders may find the educational content a little limited
FAQs
Is HYCM a good broker?
HYCM is a respected broker with regulation in place from several of the most stringent industry regulators including the FCA in the UK, the CySEC in Cyprus, the CIMA in the Cayman Islands, and the DFSA in South Africa. The broker also provides for a low minimum deposit and offers both fixed and variable spreads.
Is HYCM US regulated?
HYCM is not currently regulated in the US. They are though regulated by several other top-tier regulatory bodies around the world.
Is HYCM a market maker?
The HYCM model depends on the account type you choose. In some cases, they will act as a market maker which means HYCM will be a counterparty to your trades. The broker does also use an ECN style model with some account types.
Where is HYCM based?
HYCM operates from three office locations in total. These offices are in the UK, Cyprus, and Hong Kong.
---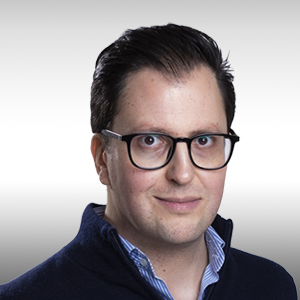 About The Author
Filippo Ucchino
Co-Founder - CEO - Broker Expert
Filippo is the co-founder and CEO of InvestinGoal.com. He has 15 years of experience in the financial sector and forex in particular. He started his career as a forex trader in 2005 and then became interested in the whole fintech and crypto sector.
Over this time, he has developed an almost scientific approach to the analysis of brokers, their services, and offerings. In addition, he is an expert in Compliance and Security Policies for consumers protection in this sector.
With InvestinGoal, Filippo's goal is to bring as much clarity as possible to help users navigate the world of online trading, forex, and cryptocurrencies.
HYCM (Henyep Markets) Review: Pros and Cons Uncovered 2023
Related Reviews
---
Better Informed
Find and Compare The Best
Online Broker For You