Interactive Brokers Review: Pros and Cons Uncovered 2023
At InvestinGoal, we adhere to strict standards to ensure an unbiased review process. We conduct our reviews by examining each broker's offering and performance across 4 key categories. A final rating is produced for each forex broker based on a total of 187 data points. Learn more about our review process and methodology.
Founded in 1978 in the United States, Interactive Brokers is one of the biggest names in the industry. The broker has 11 offices around the world and is well-regulated by 11 regulatory bodies in total including multiple top-tier bodies.
Interactive Brokers is also publicly listed on the NASDAQ as IBKR. The broker is particularly a good fit for more experienced and professional traders.
In this Interactive Brokers review, the InvestinGoal team has gone in-depth on all the important features of the broker including their tradable assets, fees, and account types.
The main strengths of the broker include:
Wide range of available markets
Over 10,000 tradable assets
Multiple trading platforms
10 base currencies
Low trading fees
There is a huge number of assets to choose from at the broker. For this reason, it is a good idea to check out the demo account on offer before you commit to live trading.
OPEN AN INTERACTIVE BROKERS DEMO ACCOUNT

(74-89% of retail CFD accounts lose money)
Our opinion on Interactive Brokers
Interactive Brokers is an ECN broker and one of the longest-standing brokers in the industry. They are well-regulated, offer 4 top trading platforms, and provide a very good number of CFD and real assets.
All this is combined with a low trading fees environment. IB is aimed at experienced traders, while not being particularly recommended for beginners.
Additionally, the broker facilitates you to engage in scalping and hedging, while the use of EAs is permitted too. They do not currently offer any direct social or copy trading facility.
Pros and Cons
Pros
On the plus side, the broker is one of the most trusted and best-known in the industry. This is also reflected in the fact they are regulated around the world by a variety of top-tier regulators.
They also offer an extensive range of both assets and account types. This is matched by a similarly comprehensive selection of base currencies.
The offering is all brought together well in a very low fee environment and you will have access to a fully unlimited demo account to check everything out first before live trading.
Cons
Starting with points that could be improved on, there are a few. The first of these as we have mentioned already, is the fact no copy or social trading service is directly offered.
Given that the trading platform can be a little complex to understand at first, and the broker generally catering toward more experienced traders, it is not always the best choice for beginners.
At Interactive Brokers, you also can't use a credit or debit card to fund your account. The exception here is with US and Canadian clients who can request an IBRK Mastercard but still cannot use their existing card.
Pros and Cons: a Summary
| Interactive Brokers Offer | Advantages | Disadvantages |
| --- | --- | --- |
| Demo Account | Unlimited | No downsides |
| Minimum Deposit | No minimum deposit | It does not accept credit cards |
| Forex & CFDs | Over 7000 CFDs | Commissions aren't always low |
| Stocks and ETFs | Huge number of tradable assets | Commissions are low, but not exceptionally low |
Forex and CFDs Review
Trading forex and CFDs at Interactive Brokers you will find a huge range of assets to choose from. There are more than 100 forex pairs to trade and a total of more than 7,000 assets overall. You will be able to benefit from real-time prices in one of the most highly liquid trading environments with 17 liquidity providers in total. Indices, commodities, and shares are all offered as CFDs.
When it comes to CFDs commission you will find this starts from 0.1 pips on forex, 0.05% on shares, 0.01% on index CFDs, and 0.015% on gold CFDs. Overall a very competitive spread and commission.
Pros
A great number of spot currencies and CFD currencies are offered
There is an extensive range of other CFD assets to choose from
Commissions are kept very low
Spreads from 0.1 pips are available on forex pairs
Cons
The average spreads are cannot be viewed on the website
Stocks and ETFs Review
Stocks from all over the world on more than 80 exchanges are made available at IB. This is in addition to a great range of ETFs that can be offered fee-free for 30 days with the "fee waived" NTF program if you are an IBKR Pro client. Fractional shares trading is also possible from just $1 worth of many top US stocks and others.
Again the commission is kept extremely low. This is from only $0.0005 per share or ETF with an IBKR Pro Plan, and $0 on US stocks/ETFs with the IBKR Lite Plan. Financing rates apply from 0.75%.
Pros
Trading costs are kept very low
There is an extensive range of stocks and ETFs to select from
Financing rates are also very competitive
Cons
While the commissions and costs overall are low, some brokers may offer even lower rates on stocks and ETFs
Is Interactive Brokers regulated and legit?
When it comes to having regulatory oversight in place, there are few that do it as well or comprehensively as Interactive brokers.
Interactive Brokers LLC is a member of the NYSE, FINRA, the SIPC and is regulated by the SEC and the CFTC in the United States.
Interactive Brokers Canada Inc is regulated by the IIROC and is a member of the Canadian Investor Protection Fund.
Interactive Brokers U.K. Limited Is authorized and regulated by the FCA under the register entry number 208159.
Interactive Brokers Luxembourg SARL is a member of the LIIS and is regulated by the CSSF.
Interactive Brokers Ireland Limited Is regulated by the Central Bank of Ireland (CBI) under the reference number C423427.
Interactive Brokers Central Europe Zrt is licensed and regulated by the Central Bank of Hungary (Magyar Nemzeti Bank) under the number H-EN-III-623/2020.
Interactive Brokers Australia Pty. Ltd. is licensed and regulated by ASIC (AFSL: 453554) and is a member of the Australian Financial Complaints Authority (member number 38492).
Interactive Brokers Hong Kong Limited is regulated by the Hong Kong Securities and Futures Commission and is a member of the SEHK and the HKFE.
Interactive Brokers India Pvt. Ltd is regulated by SEBI under registration number INZ000217730.
Interactive Brokers Securities Japan Inc. is regulated by the Kanto Local Finance Bureau (Registration number 187) and is a member of the Japan Securities Dealers Association and The FFAJ.
Interactive Brokers Singapore Pte. Ltd. is licensed and regulated by MAS with the License number CMS100917.
Foundation and Offices
Interactive Brokers was founded in 1978 in the United States. Since that time they have really become a global powerhouse. They now boast a physical presence in multiple locations around the world. As well as extensive regulatory cover from some of the most respected bodies.
You will find Interactive Brokers offices at all of the following locations:
Greenwich
Headquarters: One Pickwick Plaza, Greenwich, CT 06830 USA
Montreal
Office: 1800 McGill College Avenue, Suite 2106, Montreal, Quebec, H3A 3J6, Canada
London
Office: Level 20 Heron Tower, 110 Bishopsgate, London EC2N 4AY
Luxemburg
Office: 4 rue Robert Stumper, L-2557 Luxembourg
Budapest
Office: 1075 Budapest, Madách Imre út 13-14., Hungary.
Dublin
Office: 10 Earlsfort Terrace, Dublin, D02 T380, Ireland.
Sydney
Office: Level 40, Grosvenor Place, 225 George Street, Sydney 2000, New South Wales, AU
Hong Kong
Office: Suite 1512, Two Pacific Place, 88 Queensway, Admiralty, Hong Kong SAR
Mumbai
Office: 502/A, Times Square, Andheri Kurla Road, Andheri East, Mumbai 400059, India.
Tokyo
Office: Kasumigaseki Building 25F, 2-5 Kasumigaseki 3-chome, Chiyoda-ku, Tokyo, 100-6025 Japan.
Singapore
Office: #40-02A, Asia Square Tower 1, 8 Marina View, Singapore 018960.
Money Protection
As you would expect with such a well-regulated broker, IB keeps your funds very safe and secure at all times. They make use of segregated accounts at top-tier banks and have a number of insurance programs in place.
Traders under the FCA rules are protected by the FSCS compensation scheme up to £85,000, traders under the CBI are protected by the ICS compensation scheme up to €20,000, and traders under the CSSF are protected by the SIIL compensation scheme up to €20,000.
Traders under the SEC and CTFC are also protected by the SIPC compensation scheme up to $500,000 in total, $250,000 in cash.
Furthermore, negative balance protection is in place for EU, UK, and ASIC clients. For others, this may not be available depending on your location and regulation.
Awards
The broker is multi-award winning and has collected many across the industry, particularly since 2005. In 2021 alone they have won the Best Online Brokers of 2021, by Matt Miller, and multiple Barron's awards for Best Online Broker, Active Traders, Information, International, and Trading.
It would be no exaggeration to say that they have likely collected hundreds of awards since starting out.
Countries where Interactive Brokers is not available
Despite being one of the most globalized brokers in the industry, there are still some locations where IB does not accept clients. These are listed below:
Pros
The broker is very well regulated around the world
They have an excellent physical presence
IB has one of the longest histories in the business
Service available in a lot of countries worldwide
Cons
Negative Balance protection may not always apply worldwide
Account Types
As you would expect from such a longstanding broker, there are many account types to choose from. Here is a closer look at each one:
Interactive Brokers Demo
The Interactive Brokers demo account is completely unlimited and you can trade with virtual funds of up to $1,000,000 in a completely risk-free, but totally realistic setting that still offers all of the platforms, tools, research services, and real-time pricing and data.
It is a great way to get to know the broker and what they have to offer as well as being able to develop and hone your trading skills before live trading.
Individual Accounts
There are in fact several different variations of individual accounts offered by the broker that are available depending on your situation. There is the regular individual account that has a single account holder and provides access to all of the regular functions.
There is then the joint account which is the same as an individual account in function but can have two account holders. A trust account can also be opened. This is a legally established entity in which assets are held by one party for the benefit of another party. One or more trustees trading can have access to all functions.
Finally, there is the IRA, Individual Retirement Account. This is available to individual US tax residents only. This type of account also provides access to all functions. You then have the UGMA/UTMA account where an individual or entity can manage an account for a minor until that minor reaches a specific age.
This type is only for US residents. Custodians of these accounts have access to all functions.
Interactive Brokers Margin (Reg T)
The Interactive Brokers Margin account is available for margin trading and you will find forex, shares, options, futures, and commodities all available to trade here. This type of account is available on most individual account types mentioned. It is also available on IRA accounts for US customers.
The only requirement you need to take note of with this account type is that you are required to keep a net liquidation value of at least $2000 in your account at any one time.
Interactive Brokers Cash
This type of account is available for trading in real stocks and ETFs. Shorting is not allowed as there is no leverage on this type of account. Again you will be able to open this type of account on most of the individual plans.
It is also available on the IRA account type for US customers.
IBKR Pro and IBKR Lite Pricing Plans
Both the IBKR Pro and IBKR Lite pricing plans are available to US clients only. The Pro type is focused on active and more experienced traders and offers no account minimums or inactivity fees and low margin rates as well as access to the IBKR WebTrader and IBKR API with IB Smart Routing enabled.
Pricing on this plan is completive too with a price per share rate of $0.005 per share and a $1 minimum.
The IBKR Lite plan on the other hand offers unlimited and commission-free trading in US-listed stocks and ETFs and low-cost access to markets around the world.
Again there are no account minimums nor inactivity fees, and you will have access to the brokers' Client Portal, IBKR Mobile, and Trader Workstation (TWS) for trading.
Interactive Brokers Professional Accounts
A professional account is offered if you are a European trader, though you must meet at least two of the following three conditions to qualify for the account:
You must have carried out trades of significant size (EUR 200,000 or greater) in the relevant market at an average frequency of 10 per quarter over the previous 4 quarters.
Your entire portfolio including cash (and positions not held with IBKR) exceeds EUR 500,000
You have worked in the financial sector for at least 1 year in a professional position
If you meet these conditions and want to be classified as a professional trader, you can contact the support team or upgrade your retail account through the client portal. With a professional account, you can access some different benefits like higher leverage, but you will not have access to certain things like negative balance protection.
IB Corporate Accounts
There is a wide range of accounts offered by the broker for corporate and institutional clients. Plans are also offered for MAM/PAMM accounts as well as small businesses, families, hedge funds, and more.
The broker support team will be able to assist in guiding you through each specific option suitable to your situation.
Deposit and withdrawal
Account Base Currency
You will find a good range of base currencies available including the AUD, CAD, CHF, CNH, CZK, DKK, EUR, GBP, HKD, HUF, ILS, JPY, MXN, NOK, NZD, RUB, SEK, SGD, and USD. On an IB India account, the INR is also available.
The availability of these base currencies can depend on the jurisdiction you're trading under and on your location.
Deposits & Withdrawals
Here is a closer look at what you can expect when making deposits or withdrawals through Interactive Brokers:
Interactive Brokers Minimum Deposit
There is a $0 minimum deposit on cash accounts with the broker. Margin accounts will have a $2,000 minimum deposit, and for portfolio margin accounts, the minimum deposit is $10,000 or equivalent.
Interactive Brokers Payment Methods
There are many Interactive Brokers payment methods available to make your deposit. These include bank wires, check (all checks, including retirement checks), online bill payment, Canadian bill payment, automated clearing house (ACH) direct rollover (IRA), trustee-to-trustee (IRA), and BPAY for Australian traders.
The availability of these methods will depend on your location and the regulation you are trading under.
IB does not accept credit or debit card deposits, and deposits take around 2 business days depending on the method you use.
Interactive Brokers Deposit and Withdrawal Fees
No deposit fees are charged with the exception of Mexican clients who, after one free deposit each month, will be charged 100 MXN as a fee per deposit.
A fee may also be charged if you deposit or withdraw a non-base currency not supported by IB. Finally, a commission may be applied on deposits of less than $2,000.
When it comes to withdrawals, IB allows for one free withdrawal per month. After that, the fee below can be charged:
| Withdrawal Currency | Withdrawal Fee |
| --- | --- |
| US Dollar | 10 USD |
| Canadian Dollar | 12 CAD |
| Mexican Peso | 100 MXN |
| Swiss Franc | 11 CHF |
| Euro | 8 EUR |
| British Pound Sterling | 7 GBP |
| Hungarian Forint | 6000 HUF |
| Russian Ruble | 330 RU |
| South African Rand | 200 ZAR |
| Australian Dollar | 15 AUD |
| Chinese Yuan | 60 CNY |
| HK Dollar | 95 HKD |
| Japanese Yen | 1600 JPY |
| NZ Dollar | 15 NZD |
It is also possible that your bank may charge its own fees. This is something to double-check with them first.
Trading Fees
When it comes to trading fees and commissions, there are typically three plans in place.
A tiered plan charges commission based on volume, exchange, regulatory, and clearing fees, the fixed tier charges a fixed rate low commission per share or a set percent of trade value, and the free tier offers zero commission for US-listed stocks and ETFs, fixed-rate pricing applies for non-US listed stocks and ETF's.
In fact, there are many different fee plans in place with the broker depending on your location and the assets traded. Below you'll find the fixed fee plan on major stocks, ETFs, warrants, forex, crypto, and futures.
Stocks and ETFs Fees
Commission on stocks and ETFs start from $0.0005 to USD per share on stocks and ETFs for professional investors. Retail investors with an IBKR plan benefit from zero commissions on US-listed stocks.
| Stock Exchanges | Minimum Per Order | Maximum Per Order |
| --- | --- | --- |
| United States | USD 0.00 | 1.0% of trade value |
| Canada | CAD 1.00 | 0.5% of trade value |
| Mexico | MXN 60.00 | N/A |
| European | EUR 4.00 | N/A |
| UK | GBP 4.00 | N/A |
| Australia | AUD 6.00 | N/A |
| Hong Kong | HKD 18 | N/A |
| Hong Kong | CHN 15 | N/A |
| India | INR 6 | INR 20 |
| Japan | JPY 80 | N/A |
| Singapore | USD 2.00 | N/A |
Forex Fees
These apply to both spot forex currencies, and CFDs. A conversion fee may be charged in some circumstances and the commission starts from 0.2 pips with a $2 minimum commission. The more you trade, the lower the commissions will become.
| Monthly Trade Amount (Lots) | Commissions | Minimum Per Order |
| --- | --- | --- |
| 10'000 lots | 0.2 pips | USD 2.00 |
| 10'000 – 20'000 lots | 0.15 pips | USD 1.50 |
| 20'000 – 50'000 lots | 0.10 pips | USD 1.25 |
| >50'000 lots | 0.08 pips | USD 1.00 |
Crypto Fees
Low commissions are offered on crypto. These range from 0.12% to 0.18% of trade value with a minimum commission per order of USD 1.75.
| Monthly Trade Amount (Lots) | Fee per Trade Value | Minimum Per Order |
| --- | --- | --- |
| USD ≤ 100,000 | 0.18% | USD 1.75 |
| USD 100,001 – 1,000,000 | 0.15% | USD 1.75 |
| USD > 1,000,000 | 0.12% | USD 1.75 |
Futures Fees
The futures fees with IB depend on the type of future and the exchange they are being traded through. With US futures though fees are between $0.15 and $5 per transaction. You can also trade Mexican, European, UK, and Asian Futures.
| Futures Types | Commissions per contract from |
| --- | --- |
| US Futures and Options Futures | USD 0.85 |
| US Forex Futures | USD 0.15 |
| US Crypto Futures | USD 5.00 |
| US Bonds Futures | USD 0.25 |
| Canadian Futures | CAD 2.40 |
| Mexican Futures | MXN 20.00 |
| European Futures | EUR 2.00 |
| UK Futures | GBP 1.70 |
| Australia Futures | AUD 5.00 |
| Hong Kong Index Futures | HKD 3.00 |
| India Futures | INR 6 |
| Japan Futures | JPY 400 |
| Singapore Futures | SGD 50 |
| South Korea Stock futures | 0.04% of trade value |
Overnight Fees
Overnight fees are charged on all CFD assets here as they are at other brokers. The rate here depends on the market and asset traded so you can check the rate in your trading platform at the time of trading to be exact.
Pros
IB offers a massive number of base currencies to choose from
There is a great range in the number of account types available
Low fees, in general, are offered throughout
No inactivity fees are charged on any account type
Cons
The fees structure can be complex and may be difficult at first to understand
No credit/debit card deposits or withdrawals are accepted
Markets
There are many assets available to trade at IB as listed below. The availability of these markets depends on your location and jurisdiction.
Stocks / ETFs
Stocks and ETFs are available from more than 80 exchanges around the world and make for a huge offering from IB. The commissions in place here are extremely low and fractional share trading is also possible.
On ETFs, more than 150 of these can be traded free for at least 30 days with the no transaction fee (NTF) program if you are an IBKR Pro client.
Forex & CFDs
In total, more than 7,100 CFDs are offered in forex, shares, commodities, and indices. These are combined with some of the deepest liquidity and best real-time quotes in the industry.
More than 100 forex currency pairs are offered with spreads from 0.2 pips while commission on shares CFDs starts from 0.05%. Active traders can also benefit from even better spreads from 0.08 pips.
Options & Futures
Again, a large selection of options and futures are offered from more than 30 exchanges around the world, and in a variety of sectors. Commissions start from USD 0.15 to 0.65 per US option contract and you will have access to advanced options trading tools where needed.
Crypto Currencies
You will have access to trade certain cryptocurrencies at IBKR. These trade executions are provided by the Paxos Trust Company and you will find major cryptos available to be traded, as well as some cryptocurrency futures.
Bonds
A huge number of bonds are accessible and tradable through IB. They come with no mark-up and low commissions. You can use the bond search tool to find and compare more than 1 million bonds worldwide that can be traded with other clients through the broker.
Mutual Funds
IB offers access and trading in more than 40,000 funds to traders around the world. More than 7,700 of these are offered with no transaction fees. Where there are fees like commissions, these are very low. There are also no custody fees or proprietary funds.
Execution, leverage and position sizing
Executions
Interactive Brokers is an ECN broker who is known for their extremely fast execution speeds across all assets that they offer. They also have very good liquidity and access to many liquidity providing banks and sources for the best possible rates and speeds.
Leverage
Leverage can vary depending on where you are located, and the regulation you are trading under. Traders from the EU or Australia can access leverage of up to 30:1 on major forex pairs.This maximum leverage is 20:1 under MAS, while it is 50:1 under IIROC and SEC regulations.
There are no additional leverage changes for those trading under professional status.
Sizing
Almost all of the products on offer with IB have a minimum order size of just 1 unit. This means you can place trades as low as one share, one contract, or one unit of currency.
Risk Management
There are several tools in place through the trading platforms offered to help you manage your positions. These include being able to set a stop loss, limit order, or trailing stop. The broker also utilizes margin calls if you are trading on leverage.
Trading Hours
The trading hours typically depend on the asset you are trading, as well as the exchange you are trading it on. These can vary. Forex trading though is available on a 24/5 basis.
Forbidden trading techniques
Interactive Brokers is supportive of a number of different trading techniques. This includes hedging, scalping, and the use of EAs. No spread betting is catered for at the moment.
Platforms & Mobile
Platforms are essential to your trading experience at any broker. Here is a closer look at what you will find with IB:
Charting and Trading tools
The range of charting and trading tools you will have access to depends on the platform, but it can be extensive. There are in some cases more than 100 different order types catered for, and a host of charting tools and indicators you can use. These all make for a very highly customizable trading experience.
ChartTrader, Market Depth, Volatility Lab, Risk Navigator, and Portfolio Analyst are a few of the many trading tools offered by TWS, the desktop platform. You will also have access to Trader Workstation's SpreadTrader helps you quickly and easily manage futures spreads from a single screen.
In all, you have access to a comprehensive range of tools to assist you in trading.
Trader WorkStation
Trader WorkStation is the desktop platform offered by IB and one of a few very respected trading platforms in the industry. You will have access to real-time monitoring, the best in risk management technology, and the ability to engage in algo trading with this well-formatted, user-friendly platform.
TWS Mosaic will give easy access to order management features, charting, your watchlist, and portfolio all in one place.
IBKR Mobile
The IBKR mobile app and trading platform is again extremely intuitive and does not lose any of the capabilities you will find when trading on a desktop platform. You will still have access to extensive, quality research, and dozens of data points to interact with. More than 50 in total.
The mobile platform is available both on Android and iOS devices and you will be secure with authentication from your IBKR mobile IB key to login and access. The platform also allows for the quick deposit of your funds for trading on the move.
IBKR API's
The IBKR APIs allow for customizable trading all around. You can check your account data and messages through the customer portal, while the TWS API is an interface used to automate your trading strategies and to consult real-time market data. It can be extremely useful as can the high-speed order routing provided thanks to the FIX API.
Special features you can find on Interactive Brokers
Here is the lowdown on a couple of other features and products you can find at Interactive Brokers.
Interactive Brokers 'Refer to a Friend' Program
The refer a friend program allows eligible IBKR clients to refer others and receive payment. To be eligible you need to have a net liquidation value of at least $2,000 and have made at least one securities trade.
As a referrer, you will get $200 per referral while your friend can also earn up to $1,000 of IBKR stock. The program is not available for Financial Advisors, Hedge Funds, Introducing Brokers, Proprietary Trading firms.
It's also not available for residents of Japan, Spain, Israel, and clients trading under the Singapore entity. There are other conditions and limitations you can find on the website or by contacting them.
Integrated Cash Management
This product is available to US and Canadian clients and can be integrated within your account and allow you access to borrow funds with the lowest rates possible. You will also be able to get the IBKR Mastercard. This feature allows you to borrow on demand at 1.59% interest with no monthly payments.
IBKR's Securities Loan Borr
This is an electronic self-service system that helps you to find the securities and bonds you can short within the Client Portal and where you can also view the history of the borrow rate and download lists of shortable securities per country.
IBKR Smart Routing
This is the brokers' own order routing algorithm that can look for the best stock, option, or other asset and get the very best prices at the time of your order for immediate execution.
Social Trading – Copy Trading
Presently, there are no direct social or copy trading features available from the broker though you can connect your account with the Collective2 copy and social trading platform.
Pros
They offer an excellent range of assets, both real and CFDs
Great range of trading platforms, including IBRK's APIs
High-level trading tools are available
Cons
No direct copy or social trading service is offered
Customer service
Languages
Multiple languages are supported by the broker website and via the support services in many cases. These are English, French, German, Spanish, Italian, Chinese (both traditional and simplified), Japanese, and Russian. You will also have the ability to visit one of the 9 physical office locations if needed.
Customer Service
You can contact the support team by phone, email, or web-based live chat. The response times are fast and the answers are always very professional. With a large physical office presence, you are also welcome to stop by one of those locations.
Additionally, you will find a detailed FAQ section and a special focus on features area that can help you get to know more about the broker and also answer some of your most common questions.
Research and Education
Research
The research section at the broker includes dedicated market news to keep yourself updated along with a comprehensive traders calendar to note any upcoming events. Market webinars are also periodically offered and can prove insightful.
Education
On education, IB does very well and clearly prioritizes your future journey in the industry. This section offers a good range of short tutorial videos on what they can offer and their features.
You will also find some of the latest news from the IBKR Quant Blog which is regularly updated and offers plenty of traders insight and great articles.
Additionally, there is a host of great resources available from the Traders' Academy where you can undertake a number of short courses at different levels, and also a dedicated Student Trading Lab packed full of resources for educators themselves.
Finally, a helpful glossary of common terms rounds off an excellent section.
Pros
The education section is very well resourced
Cons
The research section could be more extensive in what it offers
FAQs
Is Interactive Brokers regulated?
Interactive Brokers has some excellent regulatory oversight in place. This comes from numerous respected bodies including the SEC in the United States, the IIROC in Canada, the FCA in the UK, the ASIC in Australia, and others around the world.
How is Interactive Brokers so cheap?
It is important to note that Interactive Brokers is one of the largest brokers in the world. The sheer volume of traders they service means they can keep costs extremely low in terms of spreads and fees, but still earn substantial revenue from their huge number of traders.
Can you link Interactive Brokers to ZuluTrade?
Even though IB supports MT4 trading, the broker does not allow traders to connect their trading account to ZuluTrade.
---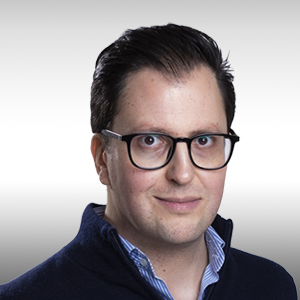 About The Author
Filippo Ucchino
Co-Founder - CEO - Broker Expert
Filippo is the co-founder and CEO of InvestinGoal.com. He has 15 years of experience in the financial sector and forex in particular. He started his career as a forex trader in 2005 and then became interested in the whole fintech and crypto sector.
Over this time, he has developed an almost scientific approach to the analysis of brokers, their services, and offerings. In addition, he is an expert in Compliance and Security Policies for consumers protection in this sector.
With InvestinGoal, Filippo's goal is to bring as much clarity as possible to help users navigate the world of online trading, forex, and cryptocurrencies.
Interactive Brokers Review: Pros and Cons Uncovered 2023
Related Reviews
---
Better Informed
Find and Compare The Best
Online Broker For You