TickMill Review: Pros and Cons Uncovered 2023
Tickmill was founded in 2014 and is a well-regulated NDD broker. Despite being relatively new to the industry, the broker now operates 6 offices worldwide and provides service to customers in more than 200 countries. Tickmill has multiple account types that appeal to new and experienced traders and a low minimum deposit.
In this Tickmill review, the InvestinGoal team has looked at all aspects of the broker and their service including their account types, minimum deposit, and trading platforms.
The core strengths of Tickmill include:
Well-regulated
5 account types in total
Copy Trading available
Minimum deposit from $100
With several account types to choose from, Tickmill offers a demo account you can try out on each account type before you start live trading.
(79% of retail CFD accounts lose money)
What is Our Opinion on TickMill?
TickMill is an NDD broker with low trading costs overall: from spreads to fees on deposit/withdrawals, they really provide a low-cost trading environment. Unlimited demo accounts and good account types' choices are other positives.
On the other hand, if you're looking for a broker with a large range of assets, TickMill is limited.
The broker also allows scalping, hedging, and the use of the EAs feature in your trading platform as well as providing a VPS service you can use.
They do also offer copy and social trading services but only to clients outside the UK and EU. The MT4 trading platform is available to everyone.
What are the Tickmill Pros and Cons?
Pros
There are also plenty of positives though. You will find the TickMill trading cost to be extremely low. They also provide a good range of account type choices, especially if you are based in the UK or EU.
Each of these accounts also offers very fast execution, and can be made into an Islamic account. You also have flexibility when it comes to deposits and withdrawals with a number of methods available. As a new trader, you can also take advantage of their unlimited demo account.
Cons
Before getting started, there are a few limiting points to consider when you are opening your account.
The first of these is that the asset selection available at TickMill is not the most extensive. They have just around 80 assets in total to choose from, and no stocks within this selection. You can trade some options and futures, but only if you are a UK-based trader.
Pros and Cons: a summary
TickMill offer
Advantages
Downsides
Demo Account
Unlimited;
You can change the balance anytime you want
N/A
Minimum Deposit
From $100;
Good range of payment methods
List of Base currencies is small
Forex
Low spreads
Some brokers offer a wider selection of currency pairs
CFD
Low and competitive spreads
The asset selection is a little limited (80+)
Copy/Social Trading
Available through the Pelican Mobile App;
Sort of copy trading with myfxbook for MT4
Other brokers may provide a better service;
Pelican App not available for UK and EU traders
CFD and Forex Review
There are more than 60 currency pairs to choose from at TickMill. This is good in terms of forex trading. The spreads too represent excellent value. These start from 0 pips and average 0.1 pips on the EUR/USD when trading with a Pro account.
Metals, bonds, stock indices, and crypto as CFDs are also offered. Overall there are over 80 assets to choose from with generally good spreads. The average is 0.9 pips on the UK100, and the same on Gold/XAU for example.
You can clearly see then that pricing is excellent, but the selection of assets is rather limited.
Pros
The spreads are extremely low across the board
There is a strong range of forex currency pairs to choose from
Cons
The range of assets available is still quite limited
Copy Trading Review
TickMill does also provide you the chance to get into copy and social trading, though you must be outside the EU and UK. With copy trading, this can be done through Myfxbook and the MT4 trading platform for all TickMill traders thanks to their partnership.
Social trading depending on your location, can be done through the Pelican mobile app which also caters to copy trading. It is very simple to get started, you just open your MT4 trading platform with TickMill, go to the Pelican site, and link both accounts.
Pros
The Pelican trading app is easy to use and simple to link to your TickMill Account
Myfxbook also allows you to copy trade through MT4 easily
Cons
The Pelican app is not available to EU or UK traders
Other brokers may offer a more comprehensive service in this area
Is TickMill regulated and legit?
When it comes to regulation, you will be very glad to note that TickMill is well-regulated by a number of the most respected regulatory bodies in the industry. This includes the following under the various entities of the company around the world.
TickMill UK Ltd is regulated by the FCA under the number 717270, TickMill Ltd is regulated by the FSA, with the license number SD008, TickMill Europe Ltd is regulated by CYSEC, with the license number 278/15, TickMill Asia Ltd is regulated by Labuan FSA, with the license number MB/18/0028, and TickMill South Africa (Pty) Ltd is regulated by the FSCA, with the license number FSP 49464.
Foundation and Offices
The company was founded in 2014 in the Seychelles. They now have a number of offices worldwide in prominent locations as follows:
London: Principal and Registered Office: 3rd Floor, 27 – 32 Old Jewry, London, England, EC2R 8DQ
Cyprus: Registered Office: Kedron 9, Mesa Geitonia, 4004 Limassol, Cyprus
South Africa: Registered Office: The Colosseum, 1st floor, Century Way, Office 10, Century City, 7441, Cape Town
Seychelle: Address: 3, F28-F29 Eden Plaza, Eden Island, Mahe, Seychelle
Malaysia: Registered Office: Unit B, Lot 49, 1st Floor, Block F, Lazenda Warehouse 3, Jalan Ranca-Ranca, 87000 F.T. Labuan, Malaysia
Tallinn: Registered Office: Roosikrantsi 2, 10119 Tallinn, Estonia
This physical presence shows the manner in which they have grown over a relatively short period and should work to provide confidence to traders that they can be trusted.
Money Protection
The broker provides everything you would expect in regard to keeping your funds safe and secure. This includes negative balance protection so you can't lose more than you deposit. They also make use of segregated accounts at top-tier banks for complete protection.
Your funds will also be insured if you are an EU trader under the ICF fund for up to EUR 20,000, or in the UK under FSCS for up to £85,000.
Awards
TickMill has collected many awards in recent years.
They have picked up around 20 since 2017 alone. These include Best Customer Service and Best MENA Forex Broker for the 'Cairo Virtual Expo 2021' Award, and #1 Broker for commissions and fees for the 'ForexBrokers.com Annual Forex Broker Review' Award.
They are clearly making a strong impression in a short time that has been well-recognized by others in the industry.
In which countries is TickMill not available?
Though they do have more than 150,000 active traders and over 350,000 registered accounts around the world, there are still some areas where TickMill does not provide service. These include both the USA and Canada at present.
Pros
They are extensively regulated by very trusted industry bodies
Negative balance protection is provided for all clients
Cons
The service is not available in USA and Canada at the moment
What are Tickmill's Account Types?
There are a number of account types available to suit all your needs. Look below for more details on each.
Demo
The TickMill demo account is the perfect starting point for new traders. Here you will trade completely risk-free with virtual funds, but in an environment that replicates real trading.
This demo account is unlimited, though if you choose to open a live account, the demo account will expire in 14-days. It may be possible to extend the time period and balance on the account through contact with the support team.
Pro Account
The TickMill Pro account is a very popular account type choice and one which is extremely accessible to all traders. Here the minimum deposit is just $100 and the spreads on the account start from rock bottom at 0 pips.
You can use this account type as a retail, or professional client and have access to a full range of assets. The commission too is good value. This starts from $2 per side per lot traded.
Classic Account
The Classic Account again is used by many traders. Here you will also have an account minimum of $100. The spreads run slightly higher with this account type, they start from 1.6 pips. On the other hand, there are no commissions to worry about.
As with the other account types. You can open a Classic account as a retail trader or a professional client.
VIP Account
The VIP account is a good choice if you plan on trading higher volumes as a more experienced trader. The minimum balance you should keep in this account is $50,000. The spreads also start from 0 pips.
The VIP account is available to both retail and professional traders, and the commission charged here is lower at $1 per side per lot traded. An excellent choice for high-level traders.
Islamic Account
An Islamic account is offered by TickMill on all of the account types already mentioned. That means that a Shariah law compliant Pro, Classic, and VIP account are all available.
Here you will experience exactly the same trading conditions as you usually would with the difference being that no swap fees are charged. With that said, if you continue to hold a position for three consecutive days, a fee will be applied.
Futures Account
The Futures Account is only available to UK traders with TickMill. This account has a $1,000 minimum deposit and the minimum trade size here is one contract.
If you are interested in trading futures or options, then this could be a good choice with plenty of assets to trade, and competitive fees. The commission starts from $0.85 and there is no minimum fee on a trade.
Professional Account
TickMill does offer a Professional account that differs from their Pro account mentioned above. You have to meet two of the three following criteria to qualify as a professional trader.
Have carried out at least 10 transactions of significant size, per quarter over the previous four quarters
Your financial instrument portfolio exceeds €500,000 in total value including assets and cash balances
You work or have worked in the financial sector for at least one year in a professional position
If you do qualify, then you can look forward to leverage of up to 1:500 on some major assets, and reduced margin rates. You also will retain your negative balance protection. Keep in mind this account type is only open to UK and EU traders.
MAM Account
A MAM account is available with a $5,000 minimum deposit. Through this account, you can manage money for others on an unlimited number of sub-accounts. The minimum trade size on these accounts is 0.01 lots.
Using this type of account, you will benefit from extremely fast execution through the MT4 servers of the broker and it is an ideal solution for professional traders and investment firms alike.
How can you Deposit and Withdraw with Tickmill?
Account Base Currency
Your account base currency is that with which you open your account. The USD, EUR, PLN, and GBP are the base currencies offered by TickMill though PLN may not be available depending on your location.
Deposit
Minimum Deposit
The minimum deposit depends on the account type you choose, but it starts from $100 on both the Pro and Classic accounts.
Deposit Methods
There are several deposit methods available to you. These include Bank transfer, Credit/Debit Card (Visa/Mastercard), Skrill, Neteller, Dotpay, PaySafe, Sofort, Rapid, PayPal, WebMoney, UnionPay, and other local methods that will depend on your location.
All deposits are processed instantly with the exception of bank wires that can be processed in one working day or sometimes a little longer.
Deposit Fees
There are no deposit fees for you to worry about. The exception here is with bank wires, though if you deposit $5,000 or more, the broker will cover this fee. You should also check with your bank side and eWallet provider on whether they may charge any fees.
Withdrawal
The same methods that are available for deposits are also available for making a withdrawal. These withdrawals are processed typically within one working day though could be slightly longer depending on the method.
Withdrawal Fees
As with deposits, there are no fees from the broker's side. You may also want to check with your financial service provider though to ensure they do not have any fees from their side.
How much are Trading Fees with Tickmill?
Variable spreads are offered by Tickmill. These tend to be very competitive and also depend on the type of account you are trading with. The starting point for spreads is 0 pips. As an example, here are some of the typical spreads you will find on major assets.
The EURUSD is around 0.1 pips, the UK100 is around 0.9 pips, the US500 is at 0.39 pips, the spread on BTC is often around 85 pips, and the spread on gold is usually near 0.09 pips.
Overnight Fees
Since Tickmill is a CFD provider, this fee is charged on almost all assets. With that said, it is not always charged every night depending on your account type. Also, since it is a fee specific to each asset, you can find more information on it through your trading platform.
How much are Non Trading Fees with Tickmill?
Inactivity Fees
In the UK, if your account is inactive for 12 months or more and the balance is at zero, your account will be archived, and only accounts with balances equal to or less than GBP 10, USD 10, EUR 10, and PLN 25 will be charged an equivalent fee and be closed/archived.
For other clients, if your account balance is 10 USD or less and there is no login made for 90 days, then it will be automatically archived by the system.
Pros
Most deposit and withdrawal methods are fee-free
The spreads remain competitive on all assets
The commission is comparatively lower than many brokers
You will have a good range of account types to choose from
Cons
The number of base currencies is a little limited
Which Markets does Tickmill offer?
Here is a closer look at the markets and assets that TickMill makes available.
Forex
There is a great range of more than 60 forex pairs made available. This includes major, minor, and exotic currency pairs. The spread here starts from 0 pips.
Metals
Gold and Silver cross pairs are both available from the broker. Again here, the spread starts from the very bottom at 0 pips.
Stock Indices and Oil
A total of 14 stock indices including the UK100, US500, JP225 are all made available. Alongside this, Brent and WTI oil are available to be traded. The spreads here start from 0.04 pips for Brent and WTI Oil, and 0.8 pips on stock indices.
Bonds
In bonds, there are 4 in total available. These are the EURBOBL, EURBUND, EURBUXL, and EURSCHA. Spreads here again start from 0 pips.
Cryptocurrencies
Crypto trading is available on 3 major cryptocurrencies. These are BTC, ETC, and LTC with the spread starting from 0 pips but typically averaging considerably more.
Futures and Options
As mentioned, futures and options trading is open to UK traders only. If that is you, then you will have access to a total of 56 futures markets, and 6 options markets. The commissions on these start from $0.85, and the minimum trade size is 1 contract.
How are Execution, leverage and position sizing with Tickmill?
Here are some of the core trading features you will find within the broker operation.
Executions
TickMill is a no-dealing desk (NDD) broker that operates a hybrid execution model. This involves them being both a market maker and employing STP depending on the situation. They offer fast execution overall with an average speed of around 0.2 seconds per transaction.
Leverage
The leverage you will have access to very much depends on the broker entity you are trading under, and the regulation in place with that entity.
Anyway, if you are an EU or UK trader, you will have up to 1:30 leverage. As a professional EU trader, you can extend this to 1:300 while a professional UK trader can access up to 1:500.
Trading under the FSA, Labuan FSA, and FSCA regulated entities, you will have up to 1:500 leverage available on forex as standard.
Sizing
The minimum trade size with Tickmill on most accounts is 0.01 lots. There is also a maximum trade size of 100 lots.
Risk Management
Stop loss, take profit, and trailing stops are all available to help you manage your positions safely and follow your own risk management plans when you are trading with TickMill.
The broker will also issue a margin call if you are trading on leverage and your position reaches a certain amount of account equity.
Trading Hours
The trading hours depend on the asset you are trading, but for forex trading, this is available 24/5. You can trade on Monday from 00:02 until 24:00, from Tuesday 00:00 to Thursday 24:00, and on Friday from 00:00 until 23:58 (MT4 Server time).
Forbidden trading techniques
The broker permits multiple trading techniques. Scalping, hedging, and algo-trading are all available. You can also use the Autochartist web application or as a plugin for your MT4 trading platform.
When it comes to a VPS, this is provided by BeeksFX who offers a 20% discount if you are a TickMill client.
What Platforms does Tickmill offer?
Charting and Trading tools
There is a full range of charting and trading tools made available through the trading platforms that the broker provides access to. This includes no less than 51 indicators you can use along with more than 30 other additional tools to help you gain insight.
Desktop platform
TickMill provides MT4 trading platform across the board to all traders. Also, if you are an EU or UK trader, you will have access to MT5. Both where available can be accessed as desktop, or web trader and both are compatible with Windows and Mac operating systems.
These are some of the best-known and loved trading platforms with a huge wealth of experience in the industry. They are highly customizable, yet extremely easy to navigate and use for traders at all levels. They also support the EAs feature through which you can engage many auto trading strategies from around the industry.
As a UK trader, if you have a futures trading account you will have access to the CGQ and TradingView platforms on desktop and web-based.
Mobile
All of the trading platforms including MT4, MT5, CGQ, and TradingView are available in mobile form with much of the same power as their desktop and web-based versions. The mobile platforms are all compatible with both iOS and Android devices.
What extra trading services does TickMill offer?
Here is a more detailed look at some of the other products you will find during your time with TickMill.
Advanced Trading Toolkit
The TickMill 'Advanced Trading Toolkit' can enable you to increase the level of your MT4 trading platform capability to provide maximum insight, and at the same time, interact with a group of other traders.
The kit includes a total of 13 additional individual applications and 15 indicators that enable advanced trading features ideally for similarly advanced traders.
One Click Trading EA
The 'One-Click Trading EA' feature makes it very easy to perform multi-trade operations just with a click of your mouse. This can enable an EA to immediately be placed within MT4 and you will instantly be able to see the features and commands involved.
TickMill Prime
TickMill Prime is the liquidity provider for the trading service which is also run by the company as their own forex and CFD liquidity provider. This helps ensure consistently deep liquidity that can result in you getting the very best asset prices available.
They also offer high-level execution technology, premium connectivity, and MT4 white label services. A one-stop-shop for your trading needs.
Social Trading – Copy Trading
Copy and social trading through the broker are not available to UK and EU traders. For others though, these features can be accessed through the Pelican Trading Mobile App. Trades can be copied and you can interact with others when the services are connected to your TickMill MT4 Account.
Another form of copy trading that is available to all can be done by connecting your account to Myfxbook for the MT4 platform which is permitted.
Promotions and Contests
These promotions are available only to clients under FSCA, FSA, and Labuan FSA regulations.
$30 welcome bonus for new clients. There is no need to deposit funds to access this bonus and it is not available for existing clients.
Trader of the month contest. The broker chooses the best and skilled trader of the month and they can win $1000.
TickMill's NFP Machine: During every NFP week, TickMill will choose one asset and challenge clients to guess its price on the MT4 at 16:00, 30 minutes after the NFP release. If you guess correctly, you will win $500 to your trading account. If no one manages to do it, the trader with the closest prediction will win a $200 prize.
Pros
Both MT4 and MT5 platforms are available
CQG and Tradeview platforms are excellent and available for futures trading
Scalping, hedging, and algo-trading are all supported
Third-party VPS with a discount is available to TickMill clients
Copy/Social trading is available in certain areas
Cons
The list of assets is a little limited for many traders
Futures and Options trading is only open to UK traders
Copy/Social Trading is not available directly for UK and EU traders
MT5, CQG, and Tradeview platforms are available only for UK traders
How is Tickmill's Customer Service?
Languages
TickMill provides service in a total of 14 different languages. These are English, German, Indonesian, Spanish, Portuguese, Italian, Vietnamese, Chinese, Russian, Arabic, Polish, Korean, Thai, and Malay.
This should be more than enough to provide great support to the majority of traders worldwide.
Customer Service
The TickMill customer service team is very supportive and knowledgeable.
They can be contacted through a number of mediums including their web-based live chat from the broker website. Also on offer is a dedicated email support line you can reach out to as well as local telephone contacts in a number of countries.
TickMill also provides an extensive FAQ section that can help you answer any questions you may have without the need to call or contact the support team.
Does Tickmill have Research and Education services?
Research
The research section of the broker has a fair amount of detail.
You will find an economic calendar to stay updated on current events, market sentiment indicators, a range of useful forex calculators, and a section dedicated to the latest industry news.
There are also infographics and some degree of technical and fundamental analysis available on the assets offered.
This is generally enough for most traders, though some with more experience may prefer a little more depth and detail in the research category.
Education
The education section of the broker is excellent. There are resources here to suit all levels of trader and you will find everything from video tutorials to webinars and informative ebooks available. They also have a helpful forex glossary you can refer to with the most used terms.
Further than that, they also offer a dedicated education hub and multiple resources for those UK traders using a Futures account who are trading futures and options.
Pros
There are a number of different ways to contact the support team
The FAQ section is extensive and very well detailed
Great education materials are provided at all levels
Cons
The research section could still use a little improvement
Tickmill vs other brokerage firms
FAQs
How long does it take to withdraw from Tickmill?
Making a withdrawal from Tickmill generally takes one business day. This timeframe can vary though depending on the withdrawal method. Bank transfer withdrawals typically take a few business days.
Is Tickmill legal in Malaysia?
TickMill Asia Ltd is one of the few forex brokers regulated by the Labuan FSA under the license number MB/18/0028. This means that Tickmill is not only legal but also regulated domestically within Malaysia.
How does Tickmill make money?
Tickmill like most other brokers in the industry makes money through the spreads they put on assets. The broker also generates revenue by charging commissions to traders with certain account types. These account types that charge a commission usually have a lower spread on assets and favor high-volume traders.
---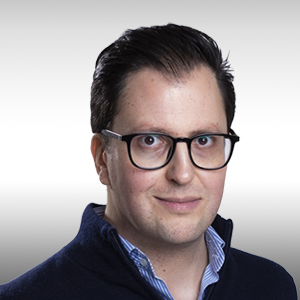 About The Author
Filippo Ucchino
Co-Founder - CEO - Broker Expert
Filippo is the co-founder and CEO of InvestinGoal.com. He has 15 years of experience in the financial sector and forex in particular. He started his career as a forex trader in 2005 and then became interested in the whole fintech and crypto sector.
Over this time, he has developed an almost scientific approach to the analysis of brokers, their services, and offerings. In addition, he is an expert in Compliance and Security Policies for consumers protection in this sector.
With InvestinGoal, Filippo's goal is to bring as much clarity as possible to help users navigate the world of online trading, forex, and cryptocurrencies.
TickMill Review: Pros and Cons Uncovered 2023
Related Reviews
---