MetaTrader 5 (MT5) Minimum Deposits
Except you're not a professional forex trader, you should know that the trading platform you use to access the FX market can be a game-changer. With lots of trading platforms available to traders, the Metatrader 5 (MT5) platform is unique and outstanding. This trading terminal comes with lots of exciting trading tools and indicators that you can leverage to achieve your financial projections. It also offers comprehensive price analysis, copy trading, and algorithm trading.
Other great features of the MT5 trading platform include the hedging option system and the traditional netting system. MT5 also has four order execution modes – Request, Instant, Exchange, and Market Execution. Plus, it supports all types of trade orders, including stop, pending, market, and trailing stops.
Today, we will take a look at Metatrader 5 minimum deposit. Meanwhile, you can read our guide on the top mt5 forex brokers to enable you to make an informed trading decision.
What is the Metatrader 5 Minimum Deposit?
The minimum deposit on MT5 starts at 0 USD, so the trader can deposit any amount they think is appropriate. However, brokers generally recommend depositing at least 200 USD so that traders have enough margin to trade every financial instruments offered on MT5.
Many brokers offer a very affordable minimum deposit in order to start trading: in this way you can start trading real money but with lower risks.
3 MetaTrader 5 Minimum deposit brokers from 0 USD
Choosing the best Metatrader5 brokers can be challenging for beginners. Therefore, we have put together the best 3 MT5 minimum deposit brokers from 0 USD. You can also read our guide on the best mt5 forex brokers to get an overview of how trading with an MT4 broker works.
Pepperstone is an award-winning ECN Australian Broker. This broker offers top-notch financial services to a wide range of forex traders. While there is no minimum deposit, $200 is recommended by Pepperstone. This MT4 forex broker offers low spreads from 0 pips with the Razor Account and fast execution of the orders all with MT5: ideal for scalpers.
Pepperstone MT5 is available either as a WebTrader or you can download it for Android, iOS or Desktop. The trading terminal comes with 38 pre-installed indicators available on the desktop app and 21 timeframes. The good thing about using Pepperstone MT5 is that you will have access to over 150 trading instruments.
IC Markets is an ECN broker which offers 1000+ assets for you to trade on the MT5 platform. It also offers very low spreads from 0 pips. If you are a newbie trader, you can use the unlimited demo account to practice forex trading. The demo account works the same way as the live account, only that you won't make any real money using the demo account.
What's more? IC Markets MT5 is made available as an online platform as well as a downloadable platform for desktop and mobile. Using this trading terminal gives you access to more than 60 currency pairs. The MetaTrader 5 Depth of Market displays the full range of available prices directly from liquidity providers.
Fusion Markets is another powerful MT5 forex broker that accommodates both newbie and experienced traders. It is an NDD broker with no minimum deposit. In essence, if you are a retail trader, you're not required to make any minimum deposit. It comes at low trading costs, in particular, spreads from 0 pips combined with the fastest execution model.
Fusion Markets MT5 is not available as a webtrader, but you can download it for both desktop and mobile (android and iOS supported). Fusion Markets gives you access to more than 80 technical analysis objects, 1 timeframe, and indicators. An MT5 premium upgrade gives you access to a range of enhancements including additional indicators and expert advisors. Plus, It has in-built Virtual Private Server (VPS).
From the MT5 Demo to the MT5 Minimum Deposit: Steps To Follow
MT5: Opening the demo account by inserting your personal info
The first step is to open a demo account on your broker's trading terminal. Once you choose a broker, head over to create a new account. To do this, click the 'open demo account' button.
Complete the account opening form by supplying your names, surname, email and, in some cases, phone number and country of residence.
MT5: Downloading the platform
The next step is to download the MT5 trading platform. Fill the different features requested according to your preferences. Alternatively, you can download the platform through your broker' website or directly via email thanks to the link which was sent to you by the broker.
Please note that, in the same email, the broker would have sent you your login details. Use those details to log into the platform. You can download the platform for PC and mobile, but you can also use it via the web.
MT5: Entering in the platform
Use the details sent to your email to log into the MT5 platform. Then add your details. To do this, click 'File', then 'Login'. Enter your login details, then confirm and start navigate into your MT5 demo account
Metatrader 5 Minimum Deposit Live Account
When you are done using the demo account, you can switch or upgrade to a live account to start making money. However, bear in mind that a live account comes with a lot of risk, so use the demo account opportunity to learn how to navigate the FX market without incurring any financial risks or losing your trading capital.
Before you switch to a live account, you have to upload at least a document to prove your identity and residence. Examples of identity documents include passport, ID, driving licence. Examples of residence documents include utility bills or bank statements.
Since you won't be trading with virtual money anymore, you need to make your first real deposit. Just like for the MT4 minimum deposit, remember that MT5 is an electronic platform, a software, and that you cannot deposit directly into this platform: this means you will have to fund your account through your broker's account.
What to look for in a Metatrader 5 Broker
If you are a newbie or beginner, it can be difficult to choose the best Metatrader5 broker that will serve your trading needs. There are a number of factors you need to take into consideration so that you won't make any costly mistakes. The top factor to consider is regulation. Some of the most reputable and renowned regulatory agencies are ASIC, CySEC and FCA. Dealing with any broker that is regulated by any of this agency means that your funds are safe and secure.
Then, the protection of funds is a really important aspect because you need to be sure that your data and funds are completely safe. The trading cost is also another factor to keep in mind. If the costs charged are good, you will have more money in your wallet. But if the costs are too high, it will affect your profits.
Finally, a good customer support is essential, should you need any clarification during your trading experience with the broker.
Metatrader 5 Minimum Deposit FAQs
What is the minimum deposit for MT5?
The minimum deposit for MT5 is usually decided by your broker and not by the MT5 platform itself. It also depends on the account type you opened. You should check the minimum deposit requested by the broker you would choose, since you need it in order to trade with the MT5 platform.
How do I deposit money on MetaTrader 5?
You can only deposit money into your broker's account from your bank account, and not directly on the MT5 platform.
Conclusion
The MT5 trading terminal is equipped with lots of trading tools and indicators to optimize traders' trading experience. This trading terminal also supports all types of trade orders, including stop, pending, market, and trailing stops.
We reviewed the top 3 MT5 brokers for your consideration – Pepperstone, IC Markets, and Fusion Markets. You can read our guide on the top mt5 forex brokers to enable you to make an informed trading decision. So, if you are a beginner, its user-friendly trading indicators will help you achieve your financial projections with ease.
---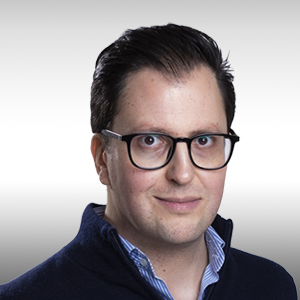 About The Author
Filippo Ucchino
Co-Founder - CEO - Broker Expert
Filippo is the co-founder and CEO of InvestinGoal.com. He has 15 years of experience in the financial sector and forex in particular. He started his career as a forex trader in 2005 and then became interested in the whole fintech and crypto sector.
Over this time, he has developed an almost scientific approach to the analysis of brokers, their services, and offerings. In addition, he is an expert in Compliance and Security Policies for consumers protection in this sector.
With InvestinGoal, Filippo's goal is to bring as much clarity as possible to help users navigate the world of online trading, forex, and cryptocurrencies.
MetaTrader 5 (MT5) Minimum Deposits
Related Guides
---