NAGA Review: Pros and Cons Uncovered 2023
Founded in 2015 NAGA Group AG is a relatively new face in the industry, making it a company in step with the times in an already established market. In addition, NAGA Markets Europe Ltd ('NAGA') is a subsidiary of the NAGA Group AG, an international fintech company known for its flagship products NAGA Trade.
NAGA is a leading social investing platform with a global community of more than 1 million users that seeks to revolutionize the world by decentralizing financial technology, offering access to the best market tools for everyone around the world. NAGA provides the best technology, resources, and the assistance that every trader needs to make their trading decisions.
The platform is best known for its Autocopy feature that allows traders to copy other traders, which match their risk scoring, and thus creating a unique social trading environment with numerous benefits for the users.
NAGA provides more than 1000 tradable assets, the web trader and a mobile application for iOS and Android as well as professional support from the Company's representatives.
Enjoy your trading experience with NAGA, communicate and learn together with other traders, copy or get copied by other traders, where possible
In this review, InvestinGoal took a closer look at all aspects of NAGA including the features of their social and copy trading platforms as well as their cryptocurrency and other asset selection.
The main strengths of NAGA include:
Social copy trading service
Real stocks available
Many cryptocurrencies to trade
User-friendly platform
Low minimum deposit
With so many unique features to try out, the broker offers a demo account you can open before committing to trade live. This can be a good way to get to grips with NAGA and what they offer.
(80.85% of retail CFD accounts lose money)
What is Our opinion on NAGA?
NAGA Markets Europe Ltd is an STP broker. NAGA Markets Europe Ltd offers real stocks from €0.99 and CFDs on forex pairs, stocks, indices, commodities, ETFs, cryptocurrencies and futures. In addition, the Company offers copy trading feature.
However, it should be noted that despite the range of unique features, the spread can be high and offers only one account and a limited search section. This is balanced by the ability to unlock additional services and benefits with larger deposits.
What are the NAGA Pros and Cons?
Pros
NAGA also has many advantages. It has a great choice of unique and proprietary features, all withdrawal requests shall be completed within 24 working hours and all withdrawal requests submitted will be instantly reflected in the client's trading account as pending withdrawals, transparency, excellent support service, copy trading, wide range of payment solutions.
Here you will also find great social trading features and a wide selection of more than 500 stocks you can trade with low commissions from 9 major exchanges around the world through the MT5 or NAGA trading platform. The broker also has over 30 CFDs on crypto you can trade.
Cons
The first major downside to note is that if you do want to enjoy the best trading experience, you will need a much higher minimum deposit, even though you can open an account with only $50. The broker also falls down in providing a research section that is overall very basic.
Pros and Cons: a summary
The table below charts some of the important broker areas and main points within each:
| Naga Offer | Advantages | Downsides |
| --- | --- | --- |
| Demo Account | Unlimited trial | N/A |
| Minimum Deposit | $50 | N/A |
| CFDs and Forex | Good range of markets | Average-high trading costs |
| Social-Copy Trading Platform | Available on proprietary platform | Basic service compared to other platforms |
CFDs and Real Stocks trading Review
In total when trading at NAGA, you will find they offer more than 1000 assets. These are both CFDs, and can be real assets if they are stocks. The floating spread with the broker starts out from 1 pip and the average is as follows on a few popular assets: 1.2 pips on EUR/USD, 1.6 pips on GBP/USD, 62.5 on BTC/USD, and 40 cents on Amazon.
NAGA offers Real Stocks Trading from €0.99 with no Account fees, no limits on trading volumes and no negative interest charges. This and a minimum deposit of $50 help balance out trading costs that run a little higher than some brokers. If you want the best trading conditions including reduced spreads, earn more from copied trade and other VIP features than you have to make a higher deposit. Still, even with this, their research section is basic.
Pros
You can access a lower spread if you deposit enough to access Naga VIP levels
They provide for trading in a strong range of markets
Cons
A very large deposit is needed to unlock the Naga VIP levels
Copy Trading Review
Not that many brokers offer excellent direct social and copy trading services. This is an area Naga excels in. In fact, clients can use their proprietary tool, NAGA Autocopy, which allows clients to copy leading traders on the NAGA platform. It is an intuitive and easy-to-use service.
All you have to do is choose the trader you want to copy by checking the top trader ranking or profile page, enter the amount of funds you want to invest, and click Autocopy. There is a fixed commission of €0.99, with an additional 5% commission if the profit of the copied trade exceeds €10.00.
This way you will mirror the Lead Trader's positions automatically and in real time, but you can close each individual trade or suspend the auto-copying whenever you want.
Pros
High-level service provided by NAGA Autocopy
You have the ability to auto copy expert traders
All the future trades of the lead traders you're autocopying will appear in your trading activity in real life
Cons
In order to apply to become a copy premium trader, the criteria and level of trustness which need to reached are not easy to get
Is NAGA regulated and legit?
As for the regulatory bodies, NAGA Markets Europe Ltd ('NAGA') is authorised and regulated by the Cyprus Securities and Exchange Commission (CySEC), with a licence number of 204/13. This is the supervisory and regulatory authority for investment services firms in Cyprus. NAGA Markets Europe Ltd holds a cross-border CySEC licence, authorising the provision of investment and ancillary services.
All in all, you can have peace of mind knowing that forex brokers regulated in Cyprus are completely accountable to the CySEC under the MiFID directive, and are liable to legal action.
NAGA Group AG includes except from NAGA Markets Europe Ltd the NAGA Global LLC, incorporated under the laws of St. Vincent and the Grenadines as an International Business Company with number 1189 LLC 2021.
Foundation and Offices
NAGA Group AG was founded in 2015 and is based in Germany.
The NAGA Group AG is the holding company of various companies, such as NAGA GLOBAL LLC, NAGA MARKETS EUROPE LTD, NAGA Technology GmbH, NAGA Pay GmbH and has a close link with NAGAX Europe OÜ. The registered address are:
NAGA Global LLC, with registered address at First Floor, First St. Bank Ltd Building, James Street, Kingstown, VC0100, Saint Vincent & the Grenadines.
NAGA Markets Europe Ltd, authorised and regulated by the Cyprus Securities and Exchange Commission (Licence No. 204/13), with registered address at Ariadnis 7, Moutagiaka, 4531 Limassol, Cyprus.
NAGA Technology GmbH with registered address at Neustadter Neuer, Weg 22, 20459 Hamburg.
NAGA Pay, with registered address at Hohe Bleichen 12, c / o The NAGA Group AG, 20354 Hamburg.
NAGAX Europe OÜ, with registered address Harju maakond, Tallinn, Kesklinna linnaosa, Pärnu mnt 139c/2, 11317.
Money Protection
Now that we have established who NAGA regulators are and where they operate, it's time to check out how safe your money is with this broker.
First and foremost, you can be assured that your funds are held in segregated bank accounts. To learn more about funds safeguarding, you might wish to visit CySEC websites where it is explained that the segregation of client money from a firm's own money is an important safeguard for its protection.
NAGA offers Negative Balance Protection which is an automated adjustment of the account balance to zero in case it becomes negative after the market falls below your stop. A stop-loss is designed to limit traders' loss on a market position.
While forex accounts are considered to be highly leveraged which may potentially increase the risk of losing more than invested, the negative balance protection means that NAGA's traders cannot lose more than deposited.
In any case, even if something were to happen to your funds, in say some fraudulence for which the company was unable to prevent, Investor Compensation Fund, which is a Cyprus investors compensation fund and it is available to EU traders. This level of cover is available up to €20.000 of your funds.
Awards
Despite being such a young company, relatively speaking, it's reassuring to know that it has already achieved one award in its inception back in 2016. This was the "Finovate Best of Show" in London, for being one of the first brokers to offer Social and Copy-trading services.
So, it has been living up to the fintech expectations from day one as we thought it might. This is a space for which the company would be expected to excel and worth keeping an eye on for more of the same from this broker.
In which countris is NAGA not available?
NAGA Markets Europe LTD offers services to residents within the European Economic Area, excluding Belgium and the United Kingdom. NAGA Markets Europe LTD does not provide investment and ancillary services in the territories of third countries.
NAGA GLOBAL LLC does not provide services for the residents of certain countries according to the table below.
Albania
Gibraltar
Isle of Man
United Kingdom (and any other countries where the citizens have British proof of identity)
Barbados
British Virgin Island
Canada (including Qebec)
Cayman Islands
Haiti
Jamaica
Nicaragua
Panama
Afghanistan
Cambodia
Democratic People's Republic of Korea
Iran
Jordan
Myanmar
Pakistan
Philippines
Syria
Turkey
Yemen
Burkina Faso
Central African Republic
Democratic Republic of the Congo
Libya
Mali
Morocco
Senegal
Somalia
South Sudan
Uganda
Zimbabwe
Pros
NAGA is regulated and fully compliant
NAGA offers negative balance protection worldwide
A young and moving with the times' broker
Cons
Lack of worldwide presence and offices in key markets
A few years have gone by since its last awards given back in 2016.
What are NAGA's Account Types?
There are a number of account types to go for depending on your trading style and level of experience and participation in the market.
NAGA Demo
As with all brokers, when starting out with them, you want to assure that you get to understand and familiarise yourself with their trading software. When it comes to trading, you want to mitigate the human errors that we all make from time to time.
So, NAGA offers an unlimited demo account which is an ideal place to start. The demo account can be opened with just an email, your full name and a telephone number – easy as ABC. Of course, the money is virtual, so there's no risk involved as both earnings and losses are virtual.
When you switch from a demo to a live trading account, you are entitled to move back at any time and vice-versa. You can even run both accounts at the same time which enables you to sharpen your trading skills and test out strategies on a demo where you will not be committed to depositing real money.
NAGA Standard Account
When you are ready to open a live account, most may wish to start with a standard trading account where there is $50 minimum deposit for a basic account.
This is a facility that is tiered with respect to the types of features and cost benefits depending on how much you deposit.
The benefits kick in under the "NAGA VIP levels" by NAGA, where we will disclose full details on this a little further down in this review – so be sure to read on.
Meanwhile, it's good to know that on this account, there is a 30:1 leverage under NAGA Markets Europe Ltd and 500:1 under NAGA Global LLC with floating spreads starting at 1 pip.
How can you Deposit and Withdraw with NAGA?
Account Base Currency
Unlike with some brokers who are strictly based in USD, for example, when funding your account, it is refreshing to see that there are a number of non-exotic currencies that you can choose to do this from. These are as follows: EUR, GBP, PLN, and USD.
This enables you the flexibility to fund the account from the basis of your domicile which will presumably match the currency of your bank account or credit card. This is important in order to avoid unnecessary bank charges and currency conversions on your deposits and withdrawals.
Deposit
When it comes to depositing, this is an area that NAGA excels owing no doubt to its fintech expertise and wide capabilities. Let's get into it.
NAGA Minimum deposit
First and foremost, the broker has a minimum deposit of 50 USD.
NAGA offers a number of levels and it works very simply: the more you deposit, the more benefits you get.
For instance, the first tier starts from $250, while the best one requires $100.000.
Deposit Methods
Again, this broker's fintech capabilities are vast and enable them to offer a vast number of ways in which to deposit your funds. Given their fintech capabilities, every deposit method is usually fee-free and almost instant.
When it comes to standard wire transfers, there are 30 banks that are accepted. Then we have the Credit/Debit Cards via services from Visa, Mastercard or Maestro which are generally instant.
Staying with cards, the broker offers its 'NAGA Card'. This is prepaid card technology. The Prepaid NAGA Credit Card can be requested once you meet specific NAGA requirements. You can deposit EUR, USD and GBP from all over the world which is also generally instant.
Of course, there are eWallets on offer. Neteller and Skrill are alternative options for those who have it and which are also generally instant and competitively priced.
Alternatively, there are over 140 additional deposit methods, including via mobile operators, ATM and more methods.
Deposit Fees
With this broker, the deposits are usually fee-free outside of standard bank processing costs, or in case of international bank transfers. You will need to check those external costs out at your end and seek out the most suitable way to send funds in this case. However, outside of that, there could be a conversion fee applied if your base currency doesn't match the currency you make the deposit with.
Withdrawals
Withdrawal Methods
We can refer to the above methods for withdrawals as there is the same availability.
When withdrawing funds, there could be a 24 hour time-lag depending on the method chosen and on the location for which the funds are instructed to be paid. However, these are common industry practices.
Withdrawal Fees
NAGA charges withdrawal fees up to $5, according to your NAGA VIP level. Crystal traders can avail of free withdrawals.
How much are Trading Fees with NAGA?
A critical feature of any broker is of course how much the broker charges for transacting in the market. Let's take a delve into how this broker fares in a competitive market space where over the years, the spreads on offer for retail traders have become extremely fine.
NAGA offers floating spreads starting from 0.7 pip. While this appears to be cheap, this is family standard nowadays, however, with the NAGA VIP levels, this value can be lowered. For EU traders shares trading, meanwhile, come with commissions from just $6. Spreads on the most traded instruments come as follows:
EUR/USD: 1.2 pips
SPX500: 0.800 pips
US Shares: $6
BTC: 500.00/unit
Real Stocks Investing
Available on stocks only when using MT5 or the proprietary NAGA trading platforms. This facility is for EU traders only where you can invest with just €0.99 per trade, no account fees, no limits on trading volumes and no negative interests charges. No rollover fees will be applied and you can earn dividends if the company distributes them. Meanwhile, at NAGA, you can invest in over 500 shares from 9 stock exchanges including NASDAQ, NYSE, HKSE and 6 European stock exchanges.
How much are Non Trading Fees with NAGA?
So, having covered payments, withdrawals and spreads, it's now time to look at the other types of fees that we need to consider when trading.
When in the market, fees can typically be expected to be applied for holding positions overnight, especially in the case of CFDs, or Contracts for Differences. These overnight fees refer to the amount of interest paid on leverage.
Let's look into the types of trading fees you can expect with NAGA, including inactivity fees.
Overnight Fees
Since this broker works as a CFDs provider, with few exceptions, overnight fees are charged on almost every asset. As a standard market practice, these fees are charged every day at the closing market hour.
Before you decide on the platform for which you prefer to use, you will want to check the amount that will be charged. Meanwhile, if you are an Islamic trader, you may be interested in opening a swap free account.
Inactivity Fees
NAGA does not charge any inactivity fee.
Pros
A friendly demo account which is accessible to you at all times
This broker offers a huge range of payment methods
Deposits are generally fee-free and easy to make
Cons
No bonus and/or promotion schemes
No ECN accounts
No US clients accepted
Which Markets does NAGA offer?
NAGA has a wide range of markets to enjoy and choose from. NAGA is a CFDs broker and every asset listed on the platform is offered in CFDs with the exception of Shares.
Forex
There are 48 currency pairs that can be traded with spreads from 1 pip with no additional commissions per lot traded.
With the NAGA VIP levels, the spread can be lowered and there is a 30:1 leverage with NAGA Markets Europe Ltd, 500:1 leverage using the services of NAGA Global LLC.
Commodities
There are 5 commodities that can be traded as CFDs at NAGA within the metals, energies and agricultural industries.
Indices
CFDs are the product on offer for trading the indices. There are 13 indices. You can choose from European, Japanese and US indices, so there is a wide range of the most liquid markets.
Stocks
You can invest in over 500 shares from 9 stock exchanges including NASDAQ, NYSE, HKSE and 6 European stock exchanges. If you're from the European Union and use MT5 or NAGA trading platforms, you will be able to buy real stocks commission-free for opening and closing the trade and earn dividends.
ETFs
There are over 17 ETFs with spreads ranging from 4 to 14 pips. This type of instrument is an investment fund traded on stock exchanges which hold assets such as stocks, commodities, or bonds and generally operate with an arbitrage mechanism designed to keep it trading close to its net asset value.
Futures
You can trade futures in 20 assets with spreads starting at 0.04 pips.
Cryptocurrencies
Then we come to the crypto space where this broker excels. There are 30 CFDs on crypto with Bitcoins, Ethereum, Litecoin championing the list. You can only buy them as CFDs.
How are Execution, leverage and position sizing with NAGA?
The best features offered by NAGA are indeed their Trading Features. As like you are going to see, NAGA offers a number of great proprietary trading instruments, but let's dive into this section:
Executions
As stated, NAGA is a STP broker which means you will find an immediate order execution process since client orders are sent directly to the market without passing them through a dealing desk.
Leverage
NAGA leverage depends on the regulation you fall under and on the instruments. Leverage in forex is the ratio of the trader's funds to the size of the broker's credit. The leverage size usually exceeds the invested capital for several times, but for some countries, there are restrictions to how much leverage a trader is able to use for leverage trading comes at a huge risk. The following are NAGA leverage tiers:
Traders under NAGA Markets Europe Ltd are allowed to have max leverage on major forex pairs of 30:1 according to ESMA/MiFID laws.
Using the services of NAGA Global LLC, traders are provided leverage up to 500:1.
Sizing
When it comes to trading, you will want to position yourself according and depending on your risk appetite. NAGA minimum sizing is 1 micro lot which in forex, is the equivalent to a position size as low as 0.01 standard lots. A 0.01 standard lot is equal to $1000 (non-leveraged) and this amount will be lower depending on the leverage you apply.
Risk Management
When it comes to managing your risk, NAGA offers 5 main risk management tools which are:
Stop Losses
Take Profits
Limit Orders
Trailing Stop
Margin Calls
Let's look into what these are and see how they can assist you in your trading plan.
Stop losses and take profit are orders that allow you to protect your positions from losses and secure gains. These can be very helpful to enable you to determine your pre-determine risk and risk-reward ratio.
Limit orders are a tool that guarantees prices but not execution. It works asking NAGA to open a trade once the price has reached a very specific level. This can be useful for when you are not at your desk, in a highly volatile market, or managing multiple trades.
The Trailing Stop helps you to secure profits while the asset keeps moving in the right direction and can enable you to maximise on a winning position or set a series of levels to target and break even at.
Margin Calls will warn you when your equity is below a certain level and enables the broker to ensure that their customers are good for funding their positions and solvent. Overall this is essential to the day to day runnings of the financial and commodity markets services industry.
Trading Hours
The forex trading is available between 5:00 pm ET and Friday at 5:00 pm ET.
The trading hours of metals, indices, stocks, ETFs and futures depend on the asset.
Forbidden trading techniques
Unfortunately, this broker is restricted in terms of the style that you may wish to trade in. For instance, NAGA only allows hedging, so any other technique cannot be applied on the NAGA Platforms.
If you intend to trade with a third party's robots, or an EA (expert advisor), these aren't allowed on the NAGA platforms. No spread betting is allowed and VPS aren't permitted.
What Platforms does NAGA offer?
Finally, let's delve into the array of platforms and trading software on offer from this broker.
Charting and Trading tools
Charting and trading tools are provided by every NAGA proprietary platform and MetaTrader 4 and 5. With more than 50 chart indicators and 30 trading tools, you will be on the right track to making a profitable trading system.
The one-click trading technology and the ability to set orders directly from the chart is essential for chartists and is great for scalpers. Price alerts are available as well so you can be tuned into the volatility at all times and not miss essential levels to help you ensure timely entries and exits no matter where you are.
MetaTrader 4
As common practise, brokers offer the most popular trading platform on the market, despite it being rather outdated these days and not the most forgiving styled-out interface.
However, traders are familiar with it and this is essential for minimising human errors. Moreover, it gets the job done and is a powerful trading platform with encrypted communications between you and the servers. Not least, there are over 50 indicators and charting tools for CFDs where you can copy other traders.
MT4 is available for Apple, IOS/Mac, Windows, Android and Webtrader.
MetaTrader 5
This is the new version of MT4 and while it has improved on the older version, it remains behind in terms of popularity – (the old adage, 'If it ain't broken, don't fix it' applies here).
On MT5 there are more indicators, with an economic calendar, 6 more pending orders available and market depth is shown across 21 total timeframes. Unlike MT4 which is restricted to CFDs, with MT5 you will be able to trade both CFDs and real stocks.
MT5 is available for Apple, IOS/Mac, Windows, Android and Webtrader.
NAGA Web Trader
This now brings us to the inhouse technology from NAGA. The broker offers NAGA Web Trader which is the proprietary platform of the broker. No download is needed and it has all MT5 features available. However, this is a more modern style of fintech and is far more user friendly with way more features such as: trading signals, social trading features with news feeds, copy trading, and an inbuilt blog. Deposits, withdrawals and live support also available.
NAGA Mobile Platform (iOS/Android)
Then, finally, for those who wish to trader on the go, NAGA offers the very same features as the NAGA web trader which can be applied to both Android and iOS mobile phones.
What extra trading services does NAGA offer?
NAGA has a number of products to be enjoyed by all levels of traders and comes with some unique in house developed products as well. Let's check them out.
NAGA VIP levels
A neat product that the broker offers is the NAGA VIP levels where you can get rewarded each time you reach a level.
The more you trade, the higher your chances of becoming a NAGA Influencer and earning even more exclusive rewards. For example, the more you deposit (or the higher the equity) the more benefits you'll get. Let's have a look at these:
Iron Trader: $250.
Bronze Trader: $2500.
Silver Trader: $5.000.
Gold Trader: $25.000.
Diamond Trader: $50.000.
Crystal Trader: $100.000.
You can be awarded lower spreads, lower CFD commissions and higher commission is earned per copier. You can also enjoy better market insights and signals, free webinars.
Social Trading – Copy Trading
Copy profitable investors in the social and copy trading service can engage with those services with NAGA, which gives you the ability to follow successful traders and benefit from their trading strategies.
Copy trading and Social Trading is available on the NAGA AutoCopy feature, where you can interact with other NAGA traders thanks to the News Feed. If you are copying expert clients' trades, you will find a fixed commission of €0.99, with an additional 5% commission if the profit of the copied trade is more than €10.00.
Meanwhile, if you are being copied, you earn a commission depending on your NAGA VIP Level, from $0.12 for Iron Traders up to $0.32 for Crystal Traders.
Pros
Great offering of proprietary assets and services
Popular copy-social trading features to assist you in your earning potential
Leverage is 30:1 with services of NAGA Markets Europe Ltd and 500:1 using the services of NAGA Global LLC.
There is the Real shares trading option for EU traders
Cons
No nano lots sizing for beginners or trial trading
Only by depositing higher amounts of money will entitle you to some benefits of features
There is a hefty fee for the minimum deposit needed to unlock all NAGA proprietary services
How is NAGA's Customer service?
Languages
There is an excellent array of communications at NAGA which is available in over 15 languages including English, German, Spanish, Italian, Poland etc.
Customer Service
There is a FAQ section to help you access quick information, but there is also a live chat, as well as the option to phone calls and email. NAGA supports 25 phone numbers you can call to, one for each language available.
Does NAGA have Research and Education services?
Research
NAGA offers an economic calendar which offers a "reminder" of important events that will take place in the near future, that may cause an asset to rise or fall for which traders can have direct access to and position themselves accordingly with. There is an additional feature that gives you the expected impact on the news.
Earnings reports are published with this broker and similarly to the economic calendar, there is a reminder of when the companies listed into the NAGA platforms are going to release their earnings reports.
Education
With this broker, traders can enjoy some 20 video tutorials for beginners as well as daily lessons and insights with blog posts. There are also webinars in 15 languages.
Pros
There is a solid variety of languages to select from
There is great international customer service in all the various languages
The Webinars are also in a wide number of languages, 10 in total
Cons
The research features are basic so you will need to dig deeper elsewhere
There are no advanced trading tutorials
NAGA vs other brokerage firms
FAQs
Is NAGA scam?
No. NAGA Markets Europe Ltd is a very safe and well-regulated broker. They have been around in the industry for many years and are not a scam at all.
What is the minimum deposit on NAGA?
NAGA has $50 minimum deposit. However, there are multiple account tiers. The more you deposit, the higher your account tier could be. With this, you will have access to an increasing number of benefits.
Which fees are applied by NAGA fees?
NAGA applies spreads, overnight fees, and some other fees, though they try to remain competitive in this area of NAGA fees throughout.
Is autocopy trading allowed by NAGA?
Yes, NAGA was one of the first brokers to offer Copy Trading services. These are still offered and well supported by the broker.
What are the withdrawal fees with NAGA?
Withdrawals with NAGA comes with a fee up to $5 for Iron Traders. According to NAGA VIP levels you can reduce withdrawals fees to $0 if you classify as a Crystal Trader.
---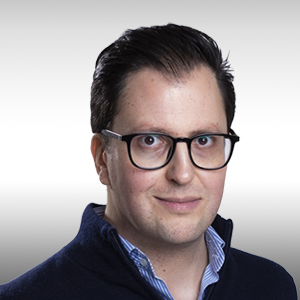 About The Author
Filippo Ucchino
Co-Founder - CEO - Broker Expert
Filippo is the co-founder and CEO of InvestinGoal.com. He has 15 years of experience in the financial sector and forex in particular. He started his career as a forex trader in 2005 and then became interested in the whole fintech and crypto sector.
Over this time, he has developed an almost scientific approach to the analysis of brokers, their services, and offerings. In addition, he is an expert in Compliance and Security Policies for consumers protection in this sector.
With InvestinGoal, Filippo's goal is to bring as much clarity as possible to help users navigate the world of online trading, forex, and cryptocurrencies.
NAGA Review: Pros and Cons Uncovered 2023
Related Reviews
---