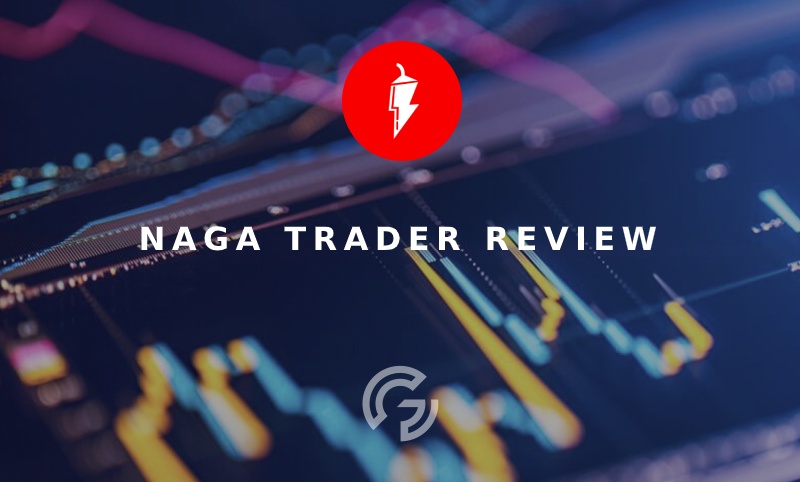 Welcome.
In this Naga Markets review you will find the results of much dedicated time spent by InvestinGoal's team of experts studying the quality of the broker.
Here's how to navigate this report on Naga Markets, and all of our reviews in general:
Part 1: First thing, in the "Our Opinion" section you will find a brief summary with our personal opinions on the broker Naga Markets, plus the Pros and Cons and important factors to watch out for.
Part 2: Secondly, within this section, you will then find more detailed points and opinions about specific broker's offerings or services (e.g. is Naga Markets good for social and copy trading? Are Naga Markets' products good?).
Part 3: After the opinions section you will find four macro-areas in which we have carefully reviewed every single aspect of Naga Markets. They are Security, Costs and Accounts, Trading and Education, and Support.
Part 4: Our quick answers to some common FAQs about Naga Markets.
We suggest you use the sticky menu to easily navigate this content.
And don't forget to leave a comment at the end of the post. Share your honest opinion on Naga Markets, or ask specific questions if you couldn't find an answer on our site.
The best thing you could is to open a free demo account to try out first-hand the Naga Markets platforms, to be able to fully follow this report.
Naga Markets review
Our Opinion
Naga Trader Summary: Who is Naga Trader suitable for?
Naga Markets is a Market Maker CFD broker that creates its own internal market. They are publicly listed in Germany and specialize in crypto trading both CFDs and Real even with their own cryptocurrency, NAGA Coin. Shares can also be traded as real and commission-free as a European trader or CFDs and the broker offers social copy trading features.
Among the unique features of Naga Trader is the real share trading that you can enjoy as a European trader through either MT5 or the Naga trading platform. It is worth noting though, despite the range of unique features, the spread here can be high while you will also have only one account choice and a poor research section. This though is somewhat balanced by the fact you can unlock tiered achievements and benefits with higher deposits.
Downsides and Advantages to consider before starting
Downsides
The first major downside to note is that if you do want to enjoy the full trading experience, you will need a very high minimum deposit of $2,500 that can limit availability for many. The broker also falls down in providing a research section that is overall very basic.
Finally, making a withdrawal, some of the methods can incur a very long processing time to be completed.
Advantages
There are also many positives to focus on for Naga Trader. They have a great range of unique and proprietary features including their very own cryptocurrency, and the NAGA save index which is designed as a type of safe-haven investment.
Here you will also find great social trading features and a wide selection of more than 400 stocks you can trade commission-free from 9 major exchanges around the world through the MT5 or Naga trading platform. The broker also has 15 cryptoassets you can trade, deposit or withdraw directly through their own wallet service.
Naga Markets Pros and Cons
The table below charts some of the important broker areas and main points within each:
| Naga Trader Offer | Advantages | Downsides |
| --- | --- | --- |
| Demo Account | Unlimited trial | It will be closed after 3 months of inactivity |
| Minimum Deposit | $0 | Conversion fee may be applied |
| CFDs and Forex | Good range of markets | Average-high trading costs |
| Social-Copy Trading Platform | Available on proprietary platform | Basic service compared to other platforms |
NAGA Trader CFDs and Forex Review
In total when trading at Naga, you will find they offer more than 500 assets. These are both CFDs, and can be real assets if they are shares or crypto. The floating spread with the broker starts out from 1 pip and the average is as follows on a few popular assets: 1.2 pips on EUR/USD, 1.6 pips on GBP/USD, 62.5 on BTC/USD, and 40 cents on Amazon.
You can also trade shares commission-free if you are an EU trader. This helps balance out trading costs that run a little higher than some with the main problem being the very high minimum deposit of $2,500 that makes the broker quite inaccessible if you want the full-service that includes reduced spreads, daily analysis, webinar access, and more. Still, even with this, their research section is basic.
Pros
You can access a lower spread if you deposit enough to access Naga achievements
They provide for trading in a strong range of markets
Cons
A very large deposit is needed to unlock the Naga achievements program
Naga Trader Social-Copy Trading Platform Review
Not that many brokers offer excellent direct social and copy trading services. This is an area Naga Trader excel in. They use their proprietary Naga web app to trade and you can earn well from copying other traders or a $0.10 per copied operation if you are copied.
It is an intuitive, easy to use service suited to new copy and social traders in particular. Those at a higher level requiring more standard services may be best with another choice.
Pros
Commissions earned get higher if you are using the Naga achievements program
You have the ability to auto copy expert traders
Cons
Expert traders may want a more detailed social or copy trading choice
Naga-save Index Review
The Naga-save index is yet another unique feature for this broker. It is an index that was developed to be an extremely low-risk, safe-haven investment for traders when it was launched in 2018. As an example of its safety, the index actually did not crash during the start of the COVID-19 pandemic in March 2020.
Where this index benefits most is actually from the interest rate differential between the Euro, and other international currencies. It is designed to provide a secure growth rate of 2%.
Pros
It has so far proven to be a good safe-haven type investment
Cons
The rate of growth is slow at an intended 2%
Naga Coin Review
Their very own cryptocurrency, the Naga coin can be used as an account base currency, or to upgrade your account status in terms of the Naga achievements system. You can also use it to pay your trading fees.
The broker provides more than 15 cryptoassets in total for trading while you can also get a free crypto wallet and utilize the Nagax crypto exchange. Though there are many cryptos offered, only the major most popular coins, along with the Naga Coin can actually be stored in the wallet.
Pros
The Naga coin is their own proprietary cryptocurrency
Real crypto trading is offered
Cons
Only a few cryptocurrencies are supported by the wallet
Naga Markets review
Security
Naga Markets, as mentioned, is a relatively new broker. This is positive when it comes to security given how stringent the regulatory framework of the industry has become over recent years. Let's establish where exactly the firm is registered and what regulatory body catchment area the firm falls under.
Foundation and Offices
The broker is European, founded in 2015 in Germany. Naga Markets has 2 offices, one in Germany and one in Cyprus.
Germany: Hermeskeiler Str. 20, 54320 Waldrach, Germany.
Cyprus: Ariadnis 7, Moutayiaka, CY-4531 Limassol, Cyprus.
Regulations
As for the regulatory bodies, NAGA Markets Ltd is authorised and regulated by the Cyprus Securities and Exchange Commission (CySEC), with a licence number of 204/13. This is the supervisory and regulatory authority for investment services firms in Cyprus. NAGA Markets holds a cross-border CySEC licence, authorising the provision of investment and ancillary services.
All in all, you can have peace of mind knowing that forex brokers regulated in Cyprus are completely accountable to the CySEC under the MiFID directive, and are liable to legal action.
Additionally, NAGA Global is incorporated under the laws of St. Vincent and the Grenadines as an International Business Company (IBCN24501IBC2018) and is an operating subsidiary within The NAGA Group.
Money Protection
Now that we have established who Naga Markets regulators are and where they operate, it's time to check out how safe your money is with this broker.
First and foremost, you can be assured that your funds are held in segregated bank accounts. To learn more about how your funds are therefore safe-guarded, you might wish to go to the FCA and CySEC websites where it is explained that the segregation of client money from a firm's own money is an important safeguard for its protection.
Naga Markets offers Negative Balance Protection which is an automated adjustment of the account balance to zero in case it becomes negative after the market falls below your stop. A stop-loss is designed to limit traders' loss on a market position.
While forex accounts are considered to be highly leveraged which may potentially increase the risk of losing more than invested, the negative balance protection means that Naga Markets' traders cannot lose more than deposited. This protection is offered worldwide, even if outside the EU is not mandatory.
In any case, even if something were to happen to your funds, in say some fraudulence for which the company was unable to prevent, Investor Compensation Fund, which is a Cyprus investors compensation fund and it is available to EU and UK traders. This level of cover is available up to €20.000 or £85.000 of your funds, respectively.
Awards
Despite being such a young company, relatively speaking, it's reassuring to know that it has already achieved one award in its inception back in 2016. This was the "Finovate Best of Show" in London, for being one of the first brokers to offer Social and Copy-trading services.
So, it has been living up to the fintech expectations from day one as we thought it might. This is a space for which the company would be expected to excel and worth keeping an eye on for more of the same from this broker.
Not Accepted Clients
NAGA Markets Ltd offers services to residents within the European Economic Area, excluding Belgium. NAGA Markets Ltd does not provide investment and ancillary services in the territories of third countries.
Pros
NAGA Markets is regulated and fully compliant
Naga offers negative balance protection worldwide
A young and moving with the times' broker
Cons
Lack of worldwide presence and offices in key markets
A few years have gone by since its last awards given back in 2016.
Naga Markets review
Costs and Accounts
So, we have covered security, let's get into the types of facilities and costs to accounts when trading with this broker. We want to keep costs to a minimum when trading, so it is key that while we have security, we are minimizing costs where we can from a competitive broker. So let's get into it.
From off the bat, we know that account opening procedures are industry standard and relatively easy to accomplish in a fast manner.
The broker, adhering to Know Your Customer regulations, simply requires your identification, proof of residence, and then a little bit of your time spent in filling out a questionnaire. On an initial deposit to round off the process, you will then be a proud owner of a Live Standard Account with Naga Markets.
Account Types
There are a number of account types to go for depending on your trading style and level of experience and participation in the market.
Demo
As with all brokers, when starting out with them, you want to assure that you get to understand and familiarise yourself with their trading software. When it comes to trading, you want to mitigate the human errors that we all make from time to time.
So, Naga offers an unlimited demo account which is an ideal place to start. The demo account can be opened with just an email, your full name and a telephone number – easy as ABC. Of course, the money is virtual, so there's no risk involved as both earnings and losses are virtual.
When you switch from a demo to a live trading account, you are entitled to move back at any time and vice-versa. You can even run both accounts at the same time which enables you to sharpen your trading skills and test out strategies on a demo where you will not be committed to depositing real money.
Naga Standard Account
When you are ready to open a live account, most may wish to start with a standard trading account where there is no minimum deposit for a basic account.
This is a facility that is tiered with respect to the types of features and cost benefits depending on how much you deposit.
The benefits kick in under the "Naga Achievement" by Naga, where we will disclose full details on this a little further down in this review – so be sure to read on.
Meanwhile, it's good to know that on this account, there is a 30:1 leverage within the European Union (EU) and 1000:1 outside the EU with floating spreads starting at 1 pip.
Account Base Currency
Unlike with some brokers who are strictly based in USD, for example, when funding your account, it is refreshing to see that there are a number of non-exotic currencies that you can choose to do this from. These are as follows: EUR, GBP, PLN, USD or CHF.
This enables you the flexibility to fund the account from the basis of your domicile which will presumably match the currency of your bank account or credit card. This is important in order to avoid unnecessary bank charges and currency conversions on your deposits and withdrawals.
Deposit
When it comes to depositing, this is an area that Naga Markets excels owing no doubt to its fintech expertise and wide capabilities. Let's get into it.
Naga Minimum deposit
First and foremost, the broker does not have a minimum deposit which is ideal if you are a novice in trading and only wish to start small and test the waters.
What Naga offers is a series of brackets and the way it works is, quite simply, the more you deposit, the more benefits you will get.
For instance, the first one will start from $250 or 5 NGC (NAGA Coins), while the best one is offered from $100.000 or 5000 NGC.
Yep, Naga has its own cryptocurrency! Well, would you expect anything less from this broker? You can also deposit BTC and more cryptocurrencies. This is a feature that is rising in demand as we move throughout the ages as more people gravitate in this direction in 2020.
Deposit Methods
Again, this broker's fintech capabilities are vast and enable them to offer a vast number of ways in which to deposit your funds. Given their fintech capabilities, every deposit method is usually fee-free and almost instant.
When it comes to standard wire transfers, there are 30 banks that are accepted. Then we have the Credit/Debit Cards via services from Visa, Mastercard or Maestro which are generally instant.
Staying with cards, the broker offers its 'Naga Card'. This is prepaid card technology. The Prepaid Naga Markets Credit Card can be requested once you meet specific Naga Markets requirements. You can deposit EUR, USD and GBP from all over the world which is also generally instant.
Of course, there are eWallets on offer. Neteller and Skrill are alternative options for those who have it and which are also generally instant and competitively priced.
Crypto Wallets are accessible for trader deposits and Naga offers its own crypto wallet with a specific address so that you can deposit cryptos. The following are the current 7 cryptocurrencies that the broker accepts deposits in for which may take just a few hours to settle: Naga Coin, Bitcoin, Bitcoin Cash, Dash, Ethereum, Litecoin, and Ripple.
Alternatively, there are over 140 additional deposit methods, including via mobile operators, ATM and more methods
Deposit Fees
With this broker, the deposits are usually fee-free outside of standard bank processing costs, or in case of international bank transfers. You will need to check those external costs out at your end and seek out the most suitable way to send funds in this case. However, outside of that, there could be a conversion fee applied if your base currency doesn't match the currency you make the deposit with.
Withdrawals
Withdrawal Methods
We can refer to the above methods for withdrawals as there is the same availability.
When withdrawing funds, there could be a 48 hour time-lag depending on the method chosen and on the location for which the funds are instructed to be paid. However, these are common industry practices.
Withdrawal Fees
One of the features of the service when withdrawing your funds is that they are always free of charge.
Spreads & Commissions
A critical feature of any broker is of course how much the broker charges for transacting in the market. Let's take a delve into how this broker fares in a competitive market space where over the years, the spreads on offer for retail traders have become extremely fine.
Naga Markets offers floating spreads starting from 1 pip. While this appears to be cheap, this is family standard nowadays, however, with the NAGA Achievements program, this value can be lowered. For EU traders shares trading, meanwhile, come with 0% commissions. For example, spreads on the most traded instruments come as follows:
EUR/USD: 1 pip
SPX500: 0.800 pips
US Shares: 0.00%
BTC: 500.00/unit
Fees
So, having covered payments, withdrawals and spreads, it's now time to look at the other types of fees that we need to consider when trading.
When in the market, fees can typically be expected to be applied for holding positions overnight, especially in the case of CFDs, or Contracts for Differences. These overnight fees refer to the amount of interest paid on leverage.
Let's look into the types of trading fees you can expect with Naga Markets, including inactivity fees.
Overnight Fees
Since this broker works as a CFDs provider, with few exceptions, overnight fees are charged on almost every asset. As a standard market practice, these fees are charged every day at the closing market hour.
Before you decide on the platform for which you prefer to use, you will want to check the amount that will be charged. Meanwhile, if you are an Islamic trader, you may be interested in opening a swap free account.
Real Trading
Available on stocks only when using MT5 or the proprietary Naga Markets trading platforms. This facility is for EU traders only where there are no commissions when opening and closing the position. No rollover fees will be applied and you can earn dividends if the company distributes them. Meanwhile, at Naga Markets, you can invest in over 400 shares from 9 stock exchanges including NASDAQ, NYSE, HKSE and 6 European stock exchanges.
Inactivity Fees
When you open a real account with Naga, you need to ensure that you are committed to trading with this firm for it you leave the account inactive for too long, fees will start to be applied. This is common practice at any broker.
Naga will charge an inactivity fee from the first day of a new month after leaving the account inactive for 3 months. The fee will be $20 in order to maintain the broker's costs for hosting your money. But it is more of a deterrent as the broker doesn't want hundreds of empty accounts clogging up their systems and staff compliance resources.
It is worth knowing that if the money on your account isn't sufficient to cover fees, Naga may reserve the right to close your account. Please note that this fee won't be applied if you're a demo account holder and if you haven't opened a real money account with Naga.
Pros
A friendly demo account which is accessible to you at all times
This broker offers a huge range of payment methods
Deposits are generally fee-free and easy to make
Variety of crypto deposits
Cons
There is only one account type at the moment
No competitive prices and fees when depositing small amounts
There is an inactivity fee which no one likes to be paying
Naga Markets Review
Trading
Naga Markets trading features are limited due to the fact that this broker is a dealing desk and not giving direct market access to their traders. There are pros and cons to this, but let's take a look into what trading conditions to expect as a consequence of this below.
Trading Features
The best features offered by Naga Trader are indeed their Trading Features. As like you are going to see, Naga offers a number of great proprietary trading instruments, but let's dive into this section:
Executions
As stated, Naga Markets is a CFD Market Maker broker which means that it will not give direct access to the international markets but has an internal market. Market Makers act as a DD (Dealing Desk), since they are the counterpart for both buying and selling positions.
So, when trading with Naga Markets pricing parameters will be similar to the international market, but they are usually higher due to the broker mark-up. However, in this day and age, spreads are so fine it is neither here nor there.
Sizing
When it comes to trading, you will want to position yourself according and depending on your risk appetite. Naga Markets minimum sizing is 1 micro lot which in forex, is the equivalent to a position size as low as 0.01 standard lots. A 0.01 standard lot is equal to $1000 (non-leveraged) and this amount will be lower depending on the leverage you apply.
Techniques
Unfortunately, this broker is restricted in terms of the style that you may wish to trade in. For instance, Naga only allows scalping and hedging, so any other technique cannot be applied on the Naga Platforms.
If you intend to trade with a third party's robots, or an EA (expert advisor), these aren't allowed on the Naga Markets platforms. No spread betting is allowed and VPS aren't permitted.
Risk Management
When it comes to managing your risk, Naga Markets offers 5 main risk management tools which are:
Stop Losses
Take Profits
Limit Orders
Trailing Stop
Margin Calls
Let's look into what these are and see how they can assist you in your trading plan.
Stop losses and take profit are orders that allow you to protect your positions from losses and secure gains. These can be very helpful to enable you to determine your pre-determine risk and risk-reward ratio.
Limit orders are a tool that guarantees prices but not execution. It works asking Naga to open a trade once the price has reached a very specific level. This can be useful for when you are not at your desk, in a highly volatile market, or managing multiple trades.
The Trailing Stop helps you to secure profits while the asset keeps moving in the right direction and can enable you to maximise on a winning position or set a series of levels to target and break even at.
Margin Calls will warn you when your equity is below a certain level and enables the broker to ensure that their customers are good for funding their positions and solvent. Overall this is essential to the day to day runnings of the financial and commodity markets services industry.
Trading Hours
As for trading hours, these are the times where an asset is available for trading. The following are the broker's specific times:
Naga opens Forex from Monday morning in New Zealand and closes Friday afternoon in the United States
Cryptocurrencies trade around the clock 7-days a week
Metals open Monday to Friday, but close for an hour around between 11 pm to 12 am
Indices, stocks, ETFs and futures trading times depend on the asset itself
Leverage
Naga Markets leverage depends on the regulation you fall under and on the instruments. Leverage in Forex is the ratio of the trader's funds to the size of the broker's credit. The leverage size usually exceeds the invested capital for several times, but for some countries, there are restrictions to how much leverage a trader is able to use for leverage trading comes at a huge risk. The following are Naga Markets leverage tiers:
EU traders are allowed to have max leverage on major forex pairs of 30:1 according to ESMA/MiFID laws.
Non-EU traders are provided leverage up to 1000:1
Platforms & Mobile
Finally, let's delve into the array of platforms and trading software on offer from this broker.
Charting and Trading tools
Charting and trading tools are provided by every Naga Markets proprietary platform and MetaTrader 4 and 5. With more than 50 chart indicators and 30 trading tools, you will be on the right track to making a profitable trading system.
The one-click trading technology and the ability to set orders directly from the chart is essential for chartists and is great for scalpers. Price alerts are available as well so you can be tuned into the volatility at all times and not miss essential levels to help you ensure timely entries and exits no matter where you are.
MetaTrader 4
As common practise, brokers offer the most popular trading platform on the market, despite it being rather outdated these days and not the most forgiving styled-out interface.
However, traders are familiar with it and this is essential for minimising human errors. Moreover, it gets the job done and is a powerful trading platform with encrypted communications between you and the servers. Not least, there are over 50 indicators and charting tools for CFDs where you can copy other traders.
MT4 is available for Apple, IOS/Mac, Windows, Android and Webtrader.
MetaTrader 5
This is the new version of MT4 and while it has improved on the older version, it remains behind in terms of popularity – (the old adage, 'If it ain't broken, don't fix it' applies here).
On MT5 there are more indicators, with an economic calendar, 6 more pending orders available and market depth is shown across 21 total timeframes. Unlike MT4 which is restricted to CFDs, with MT5 you will be able to trade both CFDs and real stocks.
MT5 is available for Apple, IOS/Mac, Windows, Android and Webtrader.
Naga Web Trader
This now brings us to the inhouse technology from Naga. The broker offers Naga Web Trader which is the proprietary platform of the broker. No download is needed and it has all MT5 features available. However, this is a more modern style of fintech and is far more user friendly with way more features such as: trading signals, social trading features with news feeds, copy trading, and an inbuilt blog. Deposits, withdrawals and live support also available.
Naga Mobile Platform (iOS/Android)
Then, finally, for those who wish to trader on the go, Naga offers the very same features as the Naga web trader which can be applied to both Android and iOS mobile phones.
Markets
Naga has a wide range of markets to enjoy and choose from. Naga is a CFDs broker and every asset listed on the platform is offered in CFDs with the exception of Shares.
There are over 500 assets that can be traded including its original assets which are the Naga Save-Index and NAGA-COIN.
Forex
There are 50 currency pairs that can be traded with spreads from 1 pip with no additional commissions per lot traded.
With the NAGA Achievement program, the spread can be lowered and there is a 30:1 leverage within the EU, 1000:1 leverage outside the European Union.
Commodities
There are 10 commodities that can be traded as CFDs at Naga within the metals, energies and agricultural industries.
Indices
CFDs are the product on offer for trading the indices. There are 14 international indices plus one original Naga index. You can choose from European, Japanese and US indices, so there is a wide range of the most liquid markets.
Naga-save is an index developed by Naga which is designed to be a safe haven for your portfolio.
Of course, there is not a great deal of exposure considering how unique this is and it is very slow but showing steady growth. It was launched in 2018 with a starting value of 100.0 points and it provides a 0.05% safe growth per year.
Interestingly, the Naga-Save index value didn't crash even when the international markets were crashing due to the COVID-19 pandemic, confirming its purpose of being a safe place to store the money. Something to keep an eye on as this broker and its technologies emerges into the mainstream.
Stocks
You can invest in over 400 shares from 9 stock exchanges including NASDAQ, NYSE, HKSE and 6 European stock exchanges. If you're from the European Union and use MT5 or NAGA trading platforms, you will be able to buy real stocks commission-free for opening and closing the trade and earn dividends.
ETFs
There are over 15 ETFs with spreads ranging from 0.4 to 2 pips. This type of instrument is an investment fund traded on stock exchanges which hold assets such as stocks, commodities, or bonds and generally operate with an arbitrage mechanism designed to keep it trading close to its net asset value.
Futures
You can trade indices futures in 12 assets with spreads starting at 0.4 pips.
Cryptocurrencies
Then we come to the crypto space where this broker excels. There are 15 crypto assets in total with Bitcoins, Ethereum, Litecoin championing the list. You can buy them as CFDs or real and store them into the Naga crypto wallet.
As we have already discussed, you can deposit and withdraw real cryptocurrencies and buy NAGA-Coins, which is the NAGA Markets cryptocurrency. NGC is recognized as a valid base currency for the account, meaning you can deposit in NGC in order to open your account.
Products
Naga Markets has a number of products to be enjoyed by all levels of traders and comes with some unique in house developed products as well. Let's check them out.
NAGA-Save Index
So, the unique products come with the NAGA safe haven for money where NAGA market experts will invest in forex by exploiting the interest rates differences between 2 currencies in the pair. It offers a very slow, but steady, ROI.
NAGA-Coin
The Original Naga markets coin is a compelling instrument in a fast-growing and popular market place. It can be used to trade or to upgrade the status of your account according to the NAGA Achievements Program. Paying fees in NGC will reduce the related costs of your transactions.
NAGA Achievements
A neat product that the broker offers is the NAGA Achievement program where you can get rewarded each time you reach a level.
The more you trade, the higher your chances of becoming a NAGA Influencer and earning even more exclusive rewards. For example, the more you deposit (or the higher the equity) the more benefits you'll get. Let's have a look at these:
Iron Trader: 5 NGC or $250.
Bronze Trader: 50 NGC or $2500.
Silver Trader: 225 NGC or $5.000.
Gold Trader: 600 NGC or $25.000.
Diamond Trader: 1500 NGC or $50.000.
Crystal Trader: 5000 NGC or $100.000.
You can be awarded lower spreads, lower CFD commissions and higher commission is earned per copier. You can also enjoy better market insights and signals, free webinars, free NAGA Card and free transactions.
Naga protector
This automatically sets take profits and stop losses levels according to NAGA Markets insights and market knowledge.
Naga Card
The Naga Card is a free feature for Diamond and Crystal traders. Other account levels have to request it and pay a monthly fee. It will be delivered to your address and offers deposit and withdrawals in EUR, USD and GBP. There are direct ATM physical cash withdrawals and faster withdrawals and deposits. You will need to check the credit card status on MY NAGA area.
Naga Crypto Wallet
A free Crypto wallet provided by Naga where you can deposit and withdraw cryptos in over 100 countries. There are 7 cryptos available. These include the NAGA-COIN, BTC, ETH, XRP.
NagaX Crypto Exchange
You trade cryptos against other cryptos or against fiat currencies. There are over 20 cryptos to use in your wallet. You can also trade with NGC as well.
Social Trading – Copy Trading
Copy profitable investors in the social and copy trading service which is becoming a popular option for traders. It gives you the ability to follow successful traders and benefit from their trading strategies.
It is available on NAGA proprietary platform and you can interact with other NAGA Markets traders thanks to the News Feed. You will earn a commission on the growth of the trader's portfolio. Meanwhile, if you're being copied, you earn a commission of $0.10 per copied operation if you're an Iron Trader, up to $0.30 for Crystal Traders.
Pros
Great offering of proprietary assets and services
Popular copy-social trading features to assist you in your earning potential
High 1000:1 leverage outside the EU for those seeking to capitalise in high leverage
The company champions superb Crypto features
There is the Real shares trading option for EU traders
Cons
No nano lots sizing for beginners or trial trading
Only by depositing higher amounts of money will entitle you to some benefits of features
There is a hefty fee for the minimum deposit needed to unlock all Naga proprietary services
Naga Markets Review
Education and Support
Naga Markets offers education and support services in a good amount of languages. However, the educational material is limited to novice traders in the main.
Languages
There is an excellent array of communications at Naga which is available in over 15 languages including English, German, Spanish, Italian, Chinese, Vietnamese, Thai, Indonesian, and Hindi.
Research
Naga offers an economic calendar which offers a "reminder" of important events that will take place in the near future, that may cause an asset to rise or fall for which traders can have direct access to and position themselves accordingly with. There is an additional feature that gives you the expected impact on the news.
Earnings reports are published with this broker and similarly to the economic calendar, there is a reminder of when the companies listed into the NAGA Markets platforms are going to release their earnings reports.
Customer Service
There is a FAQ section to help you access quick information, but there is also a live chat, as well as the option to phone calls and email. Naga supports 25 phone numbers you can call to, one for each language available.
Education
With this broker, traders can enjoy some 20 video tutorials for beginners as well as daily lessons and insights with blog posts. There are also webinars in 15 languages.
Pros
There is a solid variety of languages to select from
There is great international customer service in all the various languages
The Webinars are also in a wide number of languages, 10 in total
Cons
The research features are basic so you will need to dig deeper elsewhere
There are no advanced trading tutorials
Naga Markets Review
Naga FAQs
Is Naga Trader scam?
No. Naga Trader is a very safe and well-regulated broker.They have been around in the industry for many years and are not a scam at all. For more information check the Naga Markets Security section in our Naga Trader Review.
What is the minimum deposit on Naga Trader?
Naga Trader has no minimum deposit. However, there are multiple account tiers. The more you deposit, the higher your account tier could be. With this, you will have access to an increasing number of benefits.
Which fees are applied by Naga Trader fees?
Naga Trader applies spreads, overnight fees, and some other fees, though they try to remain competitive in this area of Naga Trader fees throughout. For more information, check our Naga Trader Review.
Is autocopy trading allowed by Naga Trader?
Yes, Naga Trader was one of the first brokers to offer Copy Trading services. These are still offered and well supported by the broker.
What are the withdrawal fees with Naga Trader?
Withdrawals with Naga Trader are generally fee free. The only exception here may be if your own bank charges a fee for making withdrawals by wire transfer.
---
NAGA Trader Review 2021: Unbiased Pros and Cons revealed
Related Reviews
Security
Cost
Trading
Education
Security
Cost
Trading
Education
---
Keeping you better informed
Find and compare the best


Online brokers for you