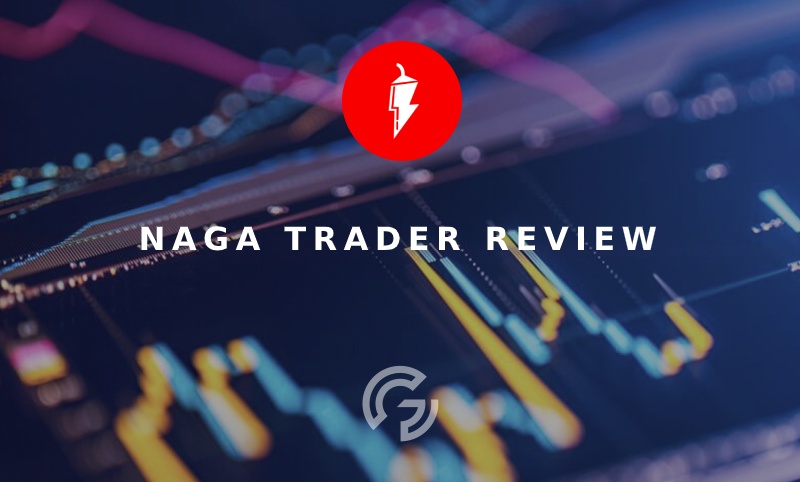 In this NAGA Trader (formerly SwipeStox) review, we'll focus on one of the most interesting new entries in the Social Trading world.
The social trading model offered by NAGA Trader is quite innovative from several points of view.
In this independent review of NAGA Trader you will find:
Corporate data and regulations
How NAGA Trader works
How its Social and Copy Trading model works
Our general opinion on NAGA Trader and its functions
Pros and Cons
What is NAGA Trader
Naga Trader (formerly SwipeStox) is a social trading platform, available for web and mobile (Android and iOS).
Click here to sign up for free, open a demo account in a few seconds and follow along this review with the platform
Through Naga Trader, users enter a social network which is entirely made up of traders and investors.
Furthermore, connecting your account or opening a new one, traders can trade directly from the web platform or from the mobile app.
The innovative investment tools offered by Naga Trader, and the particularity of its social trading service (somewhat similar to Tinder), are what make this app really interesting.
Is NAGA Trader a Scam? Is NAGA Trader reliable?
No, NAGA Trader isn't a scam.
The company behind NAGA Trader, or The NAGA Group AG, is a German listed company in the Fintech sector, with international investors and partners, including the largest and multi-billion dollar private investment company in mainland China, the FOSUN Group, the Deutsche Börse AG company, and the second oldest bank in Germany, Hauck & Aufhaeuser (founded in 1796).
Opening an account with NAGA Trader (Swipestox), where does my money go?
Naga Trader is a cross-broker platform. Naga Trader bridges brokers, specifically your broker and that of the Signal Provider you intend to copy.
So, Naga Trader per se is not a broker. To operate with Naga Trader you will need to open a trading account with one of the recognized partner brokers.
Your funds will then be managed by the broker of your choice.
It's important to notice there's no minimum deposit requested, although the broker suggests to start at least with 200$ to fully experience all the platform features.
What is the best broker for NAGA Trader (swipestox)?
The best broker to operate with Naga Trader is Naga Markets (formerly Hanseatic Brokerhouse), a Cypriot brokerage firm, regulated in Europe, registered with CySEC (Cyprus Securities and Exchange Commission), and MiFID compliant.
Naga Markets, as the name clearly implies, is part of the overarching Naga Group.
This is why, overall, the whole copy trading experience with Naga Trader is slightly better when paired with Naga Markets.
NAGA Product Ecosystem
Furthermore, opening an account with Naga Markets means automatically obtaining access to all the Naga universe platforms:
Naga Trader (formerly SwipeStox, the Social Trading platform)
Naga Wallet (cryptocurrencies wallet)
Naga Coin (NAGA's own cryptocurrency)
Naga Markets (formerly Hanseatic Brokerhouse, the EU licensed broker)
Naga Virtual (formerly Switex, a virtual goods exchange system)
Naga Stocks (for stock options trading and non-CFD products)
Naga Wealth (a professional and regulated EU asset management service)
As you can see, opening just one account with Naga Markets provides access to the whole Naga universe, with numerous advantages.
In addition, you can choose to use NGC (Naga Coin) as the base currency for your Naga Markets account, which offers additional benefits that we shall see in the next section.
NAGA Trader and NAGA Coin (NGC) – All The Benefits
You can open your NAGA Trader account choosing the classic basic currencies, EUR and USD.
In addition, you can open your account choosing NAGA Coin (NGC) as the base currency.
NAGA Coin is the cryptocurrency created by the NAGA Group, a very interesting currency created to unite the world of finance, trading, cryptocurrency and gaming.
Choosing NGC as the base currency of NAGA Trader you can get interesting benefits, including:
Double Copy Bonus Credit: if your trades are copied, you receive a double copy bonus than you would using the normal basic currencies;
Lower Trading Fees: with a NGC account you only pay 50% of the total trading commissions for your operations
You receive a bonus in your NAGA-Bonus-Wallet for each trade (Round-Turn). If you open a trade, you earn a percentage (cashback) on the trading volume. The final number depends on the traded asset, the leverage and the volume of exchanges.
Special and reserved offers, such as exclusive Webinars reserved for NGC account holders only
Open your NAGA Markets account choosing NAGA Coin as the Base Currency
What type of trader are you?
79.67% of retail CFD accounts lose money
Is NAGA Trader regulated? NAGA Trader regulations
As explained earlier, Naga Trader isn't a broker, but a cross-broker platform. Naga Trader services are provided through Naga Markets (formerly Hanseatic Brokerhouse).
Naga Markets Ltd is a brokerage firm operating from Cyprus, registered with CySEC (Cyprus Securities and Exchange Commission) with CIF license number 204/13, and MiFID compliant.
How to check the NAGA Trader / NAGA Markets (Swipestox) licenses
We have prepared direct links to the sites of these supervisory authorities, and have also added the PDF of Consob with the list of the companies authorized to operate their services in Italy:
(search for "NAGA MARKETS LTD" to find it right away)
What kind of broker is NAGA Trader (swipestox)? What kind of broker is NAGA Markets?
Naga Trader isn't a broker, it's a cross-broker platform.
NagaTrader's own broker is Naga Markets, a NDD (Non Dealing Desk) market maker broker, which operates on Forex, CFDs, Equities, Indices, ETFs, Commodities, Futures and Cryptocurrencies.
NAGA Trader (SwipeStox) company and regulation
The Naga Group, owner of the Naga Trader platform, is a German company based in Hamburg, managed by Benjamin Bilsk (SwipeStox creator), Andreas Luecke, Yasin Sebastian Qureshi. The Naga Group is supported by two large institutional investors, the Hauck & Aufhauser bank, one of the oldest in Germany, and the Fosun fund, one of China's most important investment funds.
Naga, in addition to its headquarters in Hamburg, has other offices in London, Sarajevo, Palma de Mallorca, Barcelona, ​​Madrid and Valencia.
To offer its financial services, Naga Trader mainly relies on the Naga Markets broker (formerly Hanseatic Brokerhouse), a Cyprus-based broker regulated by CySEC with license number 204/13, compliant with both MiFID and EMIR.
Partner Brokers List
The Naga Trader platform connects brokers, and the number of brokers that support the Naga Trader Social Network is constantly growing.
Obviously, all brokers have their own licenses and certifications.
The following are some of the main supported brokers:
Naga Markets
OneFinancial
FXCM
IB
BlackBull Markets
ThinkMarkets
BDSwiss
Portex
FPMarkets
GKFX
AxiTrader
As repeatedly stated on the site, Naga Trader is constantly at work to increase the number of brokers connected to the platform.
So if your broker isn't supported yet, there's a good chance it will be soon enough.
In any case, you can open a new account with any of the brokers currently in the list.
NAGA Trader (SwipeStox) Platform Review
Finally, let's see everything you can do with the Naga Trader Platform (formerly SwipeStox), both in the Web and Mobile platform.
What you can do with NAGA Trader
With Naga Trader you can:
Autonomously operate on the markets (Retail Trading) on cryptocurrencies, currencies, stocks, indices, ETF, commodities, future indices, and even on games' virtual objects;
follow other traders, as you would on Facebook or Twitter, observing their trades and manually copying them with just one click;
Let Naga Trader automatically and proportionally replicate the trades of the traders you choose on your account (Copy Trading);
Do all of these things, participating and sharing information on trades and investments with the whole community, to make the best choices (Social Trading);
invest with CYBO, a Robo Advisor managed by an Artificial Intelligence that can make investments in your place according to your preferences, analysing market conditions and exploiting the intelligence of the crowd network.
invest with NAGA Portfolios, a new innovative automated investment product
NAGA Trader Social Network
Each user has his own personal profile.
Within one's profile, users can present themselves, talk about themselves, their strategy, share posts, videos and content to other links and, in general, interact with all the other members of the network as they would with any other social network, liking, commenting, and tagging other users.
In addition, just like in real social networks, you can click the "follow" button and follow every trader, adding it to your traders watchlist, sort of like you'd do on Twitter. Or you can send them a friend request, as you would on Facebook.
Naga Trader relies heavily on members' participation and on their interaction within the community, which is why they have created features such as the Trader Radar (which we shall see shortly).
Did you know that thanks to Social Trading you don't have to be a Trader to earn like one? OPEN AN NAGA ACCOUNT AND TRY!

79.67% of retail CFD accounts lose money
Accuracy of performance data
In addition to all the social features, user profiles are where you can see and evaluate the traders' performances.
Within all users' profiles, is a Statistics section, where you can find the following data:
A graph of the account balance progress
P&L data
ROI data
Number of performed trades
Risk/Return data
Average maintenance time data
Winning percentage data
Drawdown data
Overall, the data provided by the platform is sufficient, and allow users to at least get an idea of ​​the effectiveness of the trader's strategy.
However, given our interest in traders' performance data analysis, to understand the Signal Operator's strategy as best as possible, we believe that Naga Trader could still do a lot to improve the usability and depth of data, especially as regards graphic tools, and drawdown analysis.
Despite this, since the focus of the application is mobile, the level offered by the company is quite good.
Markets and Trading Assets
The offer of markets and assets to trade on through Naga Trader is perhaps among the best in the field, equalling and maybe even exceeding that of eToro.
With Naga Trader, you can trade on:
Forex Currencies
Indices
Metals and Commodities
ETS
USA, UK, DE, NL, ES, FR, CHF Stocks
Future Index
Commodity Futures
Cryptocurrencies
In-game virtual objects
NAGA Trader Cryptocurrencies and Gaming
Naga Trader allows trading on 11 of the main cryptocurrencies. Given the natural cryptocurrencies propensity of the whole Naga Group (see the cryptocurrency created by the group, called NAGA Coin), this list should grow with many new additions in the future.
Moreover, and the Naga Group is a pioneer in this field, with Naga Trader you can also exchange in-game items. Gaming enthusiasts can therefore also trade on items that are usually bought or sold in video games.
Peculiar characteristics and features
The Naga Trader web platform looks like most of today's web platforms.
Simple and easy to use, with all the sections showed in the menu bar. The main difference from the mobile version is in the actual trading platform.
The mobile app only shows a graph, the sentiment, taken from the current positions of users, and users can simply change the time frame and little else.
The web version, however, is an actual trading platform, which allows users to employ the classic graphic tools (trend lines, etc.) plus the main technical analysis indicators. It should be noted, though, that the platform is rather basic, and lacks many more advanced tools often used by more professional traders.
Compared to normal trading platforms, Naga Trader provides access to:
the Ranking section, where you can find the ranking of the best traders in the community and access their profiles to evaluate their performance
the Auto Copy section, where you can manage the portfolio of the traders you have decided to copy
the CYBO section, where you can activate the AI-based Robo Advisor for automatic investments, patented by NAGA.
the NAGA Portfolio section
NAGA Trader Ranking and Trader Research Tool
Besides displaying trades randomly, Naga Trader provides a real ranking of the best active traders within its network.
The ranking is interactive and filterable according to different parameters, so as to find the traders who best suit the parameters we are interested in.
For instance:
Best ROI
Best P&L
Best Copy Trader
Most Copied
Best ROI on FX
Best ROI on CFDs
…and more
The filters can be used over several time frames (today, last week, last month, whole history), to further narrow down the research.
In our opinion, Naga Trader's ranking system is certainly useful and well done. However, there is no real customizable search tool (such as those in ZuluTrade, eToro or Ayondo), that users can use to deepen their research.
NAGA Trader Mobile App review – Android & iOS
SwipeStox, the original platform Naga Trader comes from, was born exclusively as an App for Mobile devices, it became a complete platform with the Web version as well only later on.
Many have called Naga Trader/SwipeStox the Trading Tinder, and in some ways they are right.
As a matter of fact, SwipeStox was inspired from Tinder, and the concept of swiping left or right to indicate whether we like something or not. The main difference being, Swipestox isn't about evaluating people, but the trades of other traders.
Furthermore, the mobile version of Naga Trader offers some really interesting features which aren't available on the Web version.
Let's see all of this together.
NAGA Trader app exclusive features
The Naga Trader App, available for both Android and iOS, has some features which are only available on mobile, not on the Web platform.
– News Feed
The Naga Trader News Feed is where users can access all the information produced by the community, by the Naga Trader team, and more.
Users here can see what other members of the social network are following, or they can search for instruments, such as a stock, and view a News Feed focused exclusively on that asset.
Basically, Naga Trader's News Feed is where users can receive or search for various types of input for their trading decisions, based on both news and the principles of crowd intelligence.
– Swipe-Copy
From the Copy section of the Naga Trader App, users can access a screen displaying, one at a time, market positions opened by other traders, with all the related parameters, current performance and obviously the name of the trader who has open that position and why.
Most trades are opened with Stop Loss and Take Profit settings (conditions called Naga Protector)
This makes it very easy to quickly understand the Risk/Return ratio of each trade, and assess its value.
Then, if you are interested in the trade, and you want to save it in a watch list to review it and double check it, all you have to do is swipe right. If you're not interested, you can just swipe left and see the next trade.
Obviously, you can copy all the trades you see, opening them from your trading account. Clearly the price won't be the same the trader has opened it at, but thanks to a visual indicator you can understand right away how close the current price is to the original.
Basically, NAGA Trader works as a suggestion box from which every user can get ideas at all times.
What's more, NAGA Trader automatically learns how to recognize your preferences based on your behaviour, so you can always expect target specific and interesting trades.
– Trader Radar
Every trader can decide whether to activate his geolocation or not.
This way, thanks to the Trader Radar feature you can check if you are close to other traders working with Naga Trader, and decide to contact them or follow them.
Practical example of the copy-swiping feature
Imagine you'd like to trade, but have absolutely no ideas, or maybe you just have some insight about which asset to buy or sell, such as the USD/JPY, but don't know how.
In this case, the Naga Trader App can be exactly what you need. Scrolling through the open trades, whenever you find a trade on USD/JPY, you can swipe right and save it in the temporary watchlist.
Once you have collected a few, you can focus on the watchlist and:
Properly check all the USD/JPY trades, one by one
See their parameters (risk/return, stop/profit levels, etc.)
Read or watch a video where the trader explains why he opened that trade
Check the past performance and experience of that trader
If eventually, you find a USD/JPY trade that inspires you, you can click the Copy button, and open it on your account choosing the amount of investment you want, based on your capital.
Something important to remember is that Naga Trader learns from your preferences, from the trades you like and from the traders you follow.
Over time, the trades showed to you will be increasingly focused on your interests.
What is NAGA Cybo
The NAGA CYBO are another absolute innovation that Naga Trader has implemented on their already cutting-edge platform.
Imagine having a person who knows you well enough to know how you like to invest, with what risks, on which assets, and with what time ranges.
Now imagine that this person checks Naga Trader for you, 24/7, and that he knows which are the best traders that work similarly to your preferences.
Finally, imagine that every time these traders open a new position, this person checks to see if the trades meet certain quality parameters, and if so, he will replicate them for you on your account.
This person knows how to balance the opening of new trades, also putting into practice diversification and money management strategies.
This is what the CYBO of Naga Trader is trying to do.
The CYBO are defined as Artificial Intelligences that operate according to your guidelines.
In fact, when creating a CYBO you will be asked to answer a series of questions to understand your preferred behaviour for both profits and losses.
NAGA Trader (SwipeStox) Demo Account
Naga Trader offers users the chance to register and try the whole platform with a demo account provided by the Naga Markets broker.
The demo account will open with $2,500 virtual money.
All functions are exactly the same as those of a Live account, however the number of available CFDs is very limited compared to the Live platform.
Furthermore, another clarification must be made.
Notice for demo users and signal providers
PLEASE NOTE
When using a demo account you can see, follow, interact, copy and be seen and copied only by other users with demo account.
Even in the ranking, you can only view leaders who are working with a demo account, not those with real live accounts.
You'll also only be able to copy demo trades, and your demo positions can only be copied by other demo traders.
Basically, there are two separate communities, one for live accounts, and one for demo accounts.
This takes to another topic that affects many new users.
Compensation system – How NAGA traders earn money
First of all, it should be noted that with Naga Trader every active trader can be copied and earn from bonuses (obviously, the monetary bonuses are only for live users).
There is no need to register for any Signal Provider or Guru program. Therefore, simply opening or connecting your Live account and trading, whether opening your own trades or copying them from others, you can be copied and earn extra money.
How and how much do you earn?
Bonuses are calculated based on the volume of the trades replicated by other users.
Everything is based on the formula:
Notional position volume X currency base rate of the replicated asset on USD / USD 1,000,000 USD X 2 X USD currency rate.
For instance, if you open a trade on EUR/USD, and another user copies your trade opening it with a Lot Size of $ 10,000 (i.e. 1 Mini Lot), Naga Trader will pay about $1 bonus if your account's base currency is in dollars.
Obviously the calculation works by summing all lot sizes of all traders who have copied your operations.
If 10 traders copy your trade, each with a lot size of $ 1,000 (1 micro lot), you will have reached the correct quota and Naga Trader will pay you $1.
However, NAGA Trader pays up to $ 50 maximum per 1,000,000 copied volume (10 lots).
What are the risks with this compensation system?
In a platform with an automatic copy trading model (such as ZuluTrade), this system unfortunately bears risks.
In essence, traders who earn this way are incentivized to open more trades, because each operation is automatically replicated on their follower accounts. So once you have enough followers, earning bonuses becomes easy. The problem is that many times this causes unprofessional and risky behaviour on the part of the signal providers.
You need to pay close attention to understand if the Trader works professionally or if he's just hunting for easy bonuses.
How NAGA Trader earns money?
How does Naga Trader earn money?
Naga Trader is a service provider (Service Provider) and an Introducing Broker (IB).
Basically, the work of Naga Trader is to connect different brokers used by users.
The brokers pay Naga Trader a small percentage of the revenues generated by each operation performed by their users via Naga Trader.
Our opinions and comments on NAGA Trader
Finally, here we are, at the end of this long review of NAGA Trader.
Let's take a little time to summarize our opinions on this platform and its possibilities.
Opinions on Retail Trading with NAGA Trader
Retail trading with NAGA Trader is certainly innovative compared to the past.
Those who have traded on the classic Metatrader platforms might find themselves a bit confused at first, since the whole NAGA world is aimed at so-called millennials, so much so that on several aspects NAGA Trader looks more like a social network than a trading platform.
However, the features available to perform an innovative trading are a lot, just as there are many assets to trade on, including CFDs on stocks from all around the world, ETFs, indices, futures, without forgetting cryptocurrencies and even virtual in-game items.
The real trading platform is only online, and it has all the necessary basic tools, from graphs to the basic tools and indicators.
Basically, if you're interested in "old-fashioned" professional trading, you'd be better off looking at more classic forex brokers. On the other hand, if you're interested in the potential of social trading and community, you are bound to have some fun with NAGA Trader.
Opinions on Social Trading with NAGA Trader
Naga Trader's Social Trading features are among the best in the industry, second only to eToro.
All traders have a public profile, which can be freely viewed, where several data of past performances can be found. Everyone can follow everyone else, just like all trades can be replicated. Even who has never manually opened a trade, simply replicating other's trades, can be copied (maybe even you, one day).
However, even though it has been improved since, the users performance view, is still not at the same level of other companies in the field, such as ZuluTrade or Darwinex.
With Naga Trader, having a clear idea of how a trader operates, and with what risks, is not that easy. Despite this, on this page you'll find everything the user has done and written over time, the comments, votes he has received, and the replies he wrote. If then, on one side the provided data could be more precise and deepened, on the other side, under the Social Trading point of view, we can gather important information checking the "social" history of the trader.
Even though this Social features are extremely useful, and it is possible to learn and improve through them, we believe that nothing can substitute the availability of deep, precise data, and the possibility of interpreting them. In our opinion, Naga Trader should still improve this point of view.
Whereas, regarding the sharing of information, Naga Trader has no matches. Investors can follow the traders they prefer, without automatically having to replicate his trades, just like you would on Facebook. After clicking on "Follow", all the trader's activities, and the ones revolving around him/her, such as comments and likes from other users, will be displayed in the investor's personal News Feed.
Opinions on Copy Trading with NAGA Trader
The Copy Trading offered by NAGA Trader is certainly among the best in the industry.
It has all the basic functions which are necessary to automatically copy other traders, adjusting your positions in percentages, based on your investment and your availability of funds.
The basic protection systems are also available, even if they lack a bit of advanced functions for more experienced users who would like to have more control over their portfolio's money management.
NAGA Trader works to simplify and to provide more automatic tools based on artificial intelligence, such as CYBO and the NAGA Portfolio.
In essence, NAGA Trader is really interesting for copy trading, even with the innovative tools created by programmers.
NAGA Trader Pros and Cons
PROS
Well designed App and Web platforms
User friendly and easy to use interface
Wide range of trading instruments
Unique Social Trading Service
Demo users are separated from real ones
Large and active community
CYBO technology and Portfolio
Interesting bonuses with NGC base currency
CONS
Many options and features can be a bit confusing
Risk of trading for fun
The web trading platform might be too simple
---
NAGA Trader Review 2020 – Review, Feedback, Tutorial, Pros and Cons, Comments
Related Reviews
security
cost
trading
education
security
cost
trading
education
security
cost
trading
education
Keeping you better informed
Find and compare the best


Online brokers for you