RoboMarkets Review: Pros and Cons Uncovered 2023
At InvestinGoal, we adhere to strict standards to ensure an unbiased review process. We conduct our reviews by examining each broker's offering and performance across 4 key categories. A final rating is produced for each forex broker based on a total of 187 data points. Learn more about our review process and methodology.
RoboMarkets was founded in 2012 and has now grown to serve more than 800,000 customers in 29 countries worldwide. The broker offers ECN execution favored by scalpers and is also well-regulated by CySEC.
In this RoboMarkets review, the InvestinGoal team has looked closely at the broker and all of their key features including minimum deposit requirement, cost of trading, available assets, and more.
Some of the key strengths of the broker include:
Low minimum deposit
Spreads from 0 pips
Range of trading platforms and accounts
Well-regulated
Insurance coverage of up to $5,000,000
There are many points to consider when choosing a broker. For that reason, RoboMarkets provides a demo account to try out and test all their features before you commit to live trading.
OPEN AN ROBOMARKETS DEMO ACCOUNT

72.72% of retail CFD accounts lose money
Our Opinion on RoboMarkets
RoboMarkets is a good choice for EU and UK traders because of the number of payment methods, number of account types, choice of platforms, and number of assets available.
On the other hand, spreads and commissions can be higher in comparison to other brokers in some cases.
The broker also supports a range of trading techniques for EU traders such as hedging, scalping, and the use of the EAs feature of your trading platform. In that respect, both MT4 and MT5 are available as well as their own proprietary trading platform.
Pros and Cons
Pros
Starting with the positive points, there are several to mention. These start with the fact you can have a great range of account types to choose from. The broker also provides a solid range of top trading platforms as well as a number of deposit methods to cater to everyone.
Furthermore, you will have access to very competitive spreads with an ECN or Prime account.
Cons
Moving to the downsides, the spreads offered through the Pro, and ProCent account types can be a little higher than offered by other brokers. The commissions charged for trading through an ECN and Prime account type are also slightly above the industry average.
Finally, the demo account offered is not unlimited which is not ideal, and the fees on withdrawals are not covered by the broker.
Pros and Cons: a summary
RoboMarkets offer
Advantages
Disadvantages
Demo Account
Access to all tools and platforms
90 days trial
Minimum Deposit
$100 on all account types
It goes higher up to $10.000 if you want to trade US Stocks Pro
Forex
Raw spreads on ECN and Prime accounts
Number of currency pairs is quite limited compared to other brokers' offer
Stocks
Stocks offered in a good number;
Available as real and CFDs
Some other brokers may provide a wider number of stocks and even lower commission
Forex Trading Review
If you are trading forex at RoboMarkets you will find a range of more than 40 currency pairs to choose from. The spreads here start at an extremely low rate from 0 pips on forex if you are using an ECN, RStockTrader, or Prime account type.
Commission when trading depends on your account type but ranges from $15 per million traded on Prime accounts, to $20 per million traded on ECN accounts. Spreads on Pro and ProCent accounts start higher from 1.3 pips but there are no commissions.
Pros
Raw spreads are available with the ECN and Prime accounts
No commission is charged on R StockTrader Accounts
Cons
Only a limited selection of assets is available
Commissions on ECN and Prime accounts are a little higher than those offered by other brokers
Spreads with Pro and ProCent accounts are a little higher compared to other brokers
Stocks Trading Review
In stock trading, you will have access to more than 12,000 stock assets. These are both CFDs and some real assets.
The R Stocktrader account is dedicated to stock trading but also allows trading of forex, indices, and CFDs in metals and oil. In all, the spread offered here is very competitive as are commissions.
CFD stocks can also be traded through ECN and Prime accounts with a $20 per million, or $15 per million commission respectively.
Pros
An excellent number of stocks are offered
Stocks offered as both real and CFDs
Dedicated account type for stocks trading
Cons
Lower commissions can be found with some other brokers
Is RoboMarkets regulated and legit?
The broker has excellent regulation in place from one of the most trusted financial bodies in the industry. RoboMarkets Ltd (formerly RoboForex (CY) Ltd) is a European broker regulated by CySEC, with license number 191/13.
Further to this, the RoboMarkets Ltd. entity provides financial services only to residents of EU / EEA countries.
Foundation and Offices
The company was founded in 2012. Their registered address is in Cyprus at 169-171 Arch. Makarios III Ave., floor 8, 3027, Limassol, Cyprus.
Money Protection
The broker takes the protection of your funds very seriously. To that end, they make use of segregated accounts at top-tier banks only. This means they can never access your funds for private company use.
Negative balance protection is also offered as standard, while as an EU trader you are also covered by the ICF compensation fund. This can provide up to €20,000 in compensation if there is a problem.
Awards
RoboMarkets has collected numerous awards during their years of operation since 2012.
They have picked up more than 30 in total and most recently won several awards for the EU branch including, Best ECN Broker (Europe) from the Global Brands Magazine Awards in 2020, and Most Innovative Trading Platform (MT5) (Europe) from the Global Banking & Finance Awards in 2020.
Countries where RoboMarkets is not available
This entity of RoboMarkets is only available to EU traders. For that reason, there are many places where it cannot be accessed. If you are not resident in the EU, you should check our RoboForex review which focuses on the non-EU side of the broker.
Pros
They have won dozens of awards over the years
The broker provides a very high level of security for your funds
Cons
Service is not available outside the EU
Account Types
There are many account types offered and there should be something available to meet all needs.
RoboMarkets Demo
A demo account with any broker is an excellent way to get to know the broker and trading in a risk-free manner. The demo account offered has all platforms available, and even though it is limited to a 90-day period, you can open as many as you like or need to open.
RoboMarkets Prime Account
The RoboMarkets Prime Account is a popular choice with many traders and has a very accessible minimum deposit of just $100. Through this account type, you can trade 28 currency pairs, Metals, US stocks CFDs, Index CFDs, and Oil CFDs.
The raw spread offered is also excellent. This starts from 0 pips with a $10 commission per million traded in forex. The minimum order volume on a Prime account is 0.01 lots, while the maximum is 50 lots. Market execution is offered for all orders here.
RoboMarkets ECN Account
Again the RoboMarkets ECN account is very accessible with a minimum deposit of just $100. Here you can trade 36 currency pairs, Metals, US stocks CFDs, Index CFDs, and Oil CFDs. You will encounter raw spreads again and a commission of $20 per million traded on forex.
The minimum order amount is the same with this account type at 0.01 lots with a maximum volume of 500 lots. Market execution is also provided for all orders with this type of account.
RoboMarkets ProCent Account
As with the other account types, the ProCent account caters for good value with a $100 minimum deposit only required. Also with this account type, you can trade 36 currency pairs and metals with a spread that starts from 1.3 pips.
As mentioned in the account name, trading is in cents and this can be US, EU Cents, or others. The minimum trade volume here is 0.1 lots while the maximum is 10,000 while market execution is again offered.
RoboMarkets Pro Account
The RoboMarkets Pro account is a favorite with more experienced traders, but still offers opportunity for all with a minimum deposit of just $100. Here, the spread starts from 1.3 pips and you will have access to trade 36 currency pairs, Metals, US stocks CFDs, Index CFDs, and Oil CFDs with market execution.
The minimum order volume on this type of account is 0.01 standard lots, while the maximum is 500 standard lots.
RoboMarkets R StocksTrader Account
The RoboMarkets R StocksTrader account is primarily focused on professional traders even though the minimum deposit still remains at $100. Through this account, you can trade Indices, real stocks, CFDs on stocks, Forex and ETFs, CFDs on oil, CFDs on metals, and even CFDs on Brazilian stocks.
You can further specify the stocks you will trade among the variety of different stock assets. An example here is US Stocks Pro which requires a $10,000 minimum deposit. You can also choose from US Stocks, US Stocks CFDs, EU Stocks CFDs, and Brazilian Stocks CFDs depending on your preference.
There is leverage available and this can reach 20:1 on US Stocks Pro, or 5:1 maximum for EU Stocks CFDs. Additionally, spreads on forex with this account start from 0 pips.
RoboMarkets Professional Account
You can open a RoboMarkets Professional account, though you must satisfy 2 of the following 3 requirements to open it.
Have made an average of 10 transactions of significant size per quarter in the past year
Possess a financial instrument portfolio of over €500,000 in value
Have relevant experience in the financial sector
If you can satisfy two of these requirements to open the account, you can gain access to different bonus programs and offers and still retain your negative balance protection in full.
RoboMarkets VIP Account
If you are already qualified as a professional trader, then you can become a VIP trader and have this account type. Here you will be able to take advantage of up to 40% cashback on trading, as much as a 40% increase in your account balance through other bonuses, access to a completely unrestricted VPS, and your own personal VIP manager.
The program operates with three levels depending on the funds within your trading account. Silver covers from $3,000 to $30,000, the gold tier from $30,000 to $100,000), and the platinum level for more than $100,000.
Deposit and Withdrawal
Account Base Currency
The account base currencies available are the USD, EUR, GOLD, CHF, and GBP. The availability of these base currencies may depend on your location.
Deposit
RoboMarkets Minimum Deposit
The RoboMarkets minimum deposit on all account types is $100 though it can go up to $10,000 if you want to trade US Stocks Pro.
RoboMarkets Deposit Methods
There are plenty of deposit methods available.
These include making a bank transfer through Fast Bank Transfer, Sofort, Rapid Transfer, and Trustly. You can also use a credit or debit card that is Visa or Mastercard, and use a variety of eWallets including Paypal, Skrill, Neteller.
Deposit Fees
There are no fees from the broker when it comes to deposits. The only fee you may incur is a small conversion fee if you deposit a non-base currency.
Withdrawal
RoboMarkets Withdrawal Methods
All of the RoboMarkets withdrawal methods are the same as those offered for deposit. You can see a full list of what is supported on the broker's website.
Withdrawal Fees
There are some fees for making a withdrawal. These RoboMarkets withdrawal fees are currently as follows:
Bank Transfers: 1%
Credit Cards: 2.4% (Visa, Mastercard)
PayPal: 2%
Skrill: 1%
Neteller: 1.9%
If you want to avoid these fees, you can benefit from the 'withdrawal without commission' program. This allows withdrawals commission-free on the first and third Tuesday of each month but may not be available to all traders. You should double-check your eligibility with the broker first.
Trading Fees
The spreads at RoboMarkets start from 0 pips on Prime and ECN accounts, or 1.3 pips on Pro and ProCent accounts. For commissions, trading on an ECN account will be $20 per million traded, or $10 per million traded in forex on a Prime account, with more details in the table below.
| Asset class | ECN commission | Prime commission |
| --- | --- | --- |
| Forex | $2,00/lot | $1,00/lot |
| Metals | $2,00/lot | $1,00/lot |
| Index | $0,50/lot | $0,40/lot |
| CFD Stocks | $20,00/lot | $15,00/lot |
The R StocksTrader account charges competitive low spreads and commissions on stocks with more information available from the table below.
| Asset | Minimum spread | R StockTrader commission | R StockTrader minimum commission |
| --- | --- | --- | --- |
| Real US Stocks | 0,01 USD | 0,02 USD per share | 1.5 USD |
| CFD on US Stocks | 0,01 USD | 0,015 USD per share | 1.5 USD |
| CFD on EU Stocks | 0.000 | 0.07% | 2.8 EUR/2.8 GBP |
| CFD on Brazilian Stocks | 0.000 | 0.1% | 10 BRL |
Overnight Fees
Overnight fees are charged on CFD assets at RoboMarkets if you hold a position open overnight. This fee is charged at the market closing time and the fee itself depends on the market at the time. With this in mind, you can check the exact fee on the broker's website at the time.
Non Trading Fees
Inactivity Fees
RoboMarkets does not charge any inactivity fees.
Pros
The broker offers a great number of account types
There is an extensive selection of payment methods to choose from
Spreads start low from 0 pips with the ECN and Prime accounts
No inactivity fees are charged at all
Cons
The spreads on Pro and ProCent accounts are slightly higher
Withdrawal fees are typically charged
Markets
Looking at the markets offered, we should remember that not all assets may be available depending on your location.
Forex
There is a range of more than 40 forex currency pairs available to trade. The spread here starts from 0 pips with an ECN, Prime, or R StockTrader account.
Commodities
There are more than 100 commodities to choose from including many soft commodities and 2 energies as CFDs in the form of Brent and WTI Oil.
Metals
RoboMarkets offers access to 20 ETFs featuring metals such as Gold, Palladium, Silver, and Platinum. They also offer trading in Gold and Silver as CFDs.
Index
There are 7 indices you can choose to trade. These include the S&P500, DAX, Dow Jones, FTSE100, CAC 40, IBEX35, and Nasdaq100. The spreads here start from 0.5 pips and this is not available on ProCent accounts.
Stocks
A huge range of stocks are available to trade. There are more than 12,000 in total with the R StockTrader account. More than 8,000 of these are CFDs though there are also more than 3,500 to trade as real assets. Again these are not available on ProCent accounts.
ETF
The broker offers access to more than 1,000 ETFs. ETF Pro and ETF account types are only available for professional traders, but retail traders can access ETF CFDs. These are also not available on ProCent accounts.
Execution, leverage and position sizing
These are all of the trading features you will have available for you at the broker, and more details on each.
Executions
RoboMarkets is a market maker broker that also offers ECN accounts. They provide market execution across the board, and you can expect some very fast execution speeds from 0.1 seconds.
Leverage
In Europe, according to ESMA regulation, the maximum leverage available is 30:1 on forex. This maximum is 20:1 on major indices, minor forex, and gold. It is further reduced to 10:1 on commodities and minor indices. A maximum leverage of 5:1 is available on stocks.
Sizing
The minimum lot size you can trade at this broker is 0.01 standard lots.
Risk Management
There is a good range of risk management tools available to help you manage your positions when trading with the broker. These are mostly available through your trading platform and include stop losses, take profits, limit orders, and trailing stops.
RoboMarkets also provides margin calls to help those trading on leverage manage their account equity levels.
Trading Hours
When it comes to trading hours, the forex market is open on a 24/5 basis. Commodities can typically be traded on a 23/5 timescale with the hour between midnight and 1 am closed daily.
The trading hours for stocks, indices, and others will depend on the local hours with the specific market or exchange you are trading.
Forbidden trading techniques
RoboMarkets are good not only at accepting many trading techniques including the use of EAs, hedging, and scalping, but they also offer the use of their own proprietary VPS around the clock.
Platforms & Mobile
The trading platforms and what they have to offer are always a key component when dealing with any broker. Here is exactly what to expect with RoboMarkets.
Charting and Trading tools
An abundance of charting tools and indicators are offered by the broker through their trading platforms. Combining the RoboMarkets terminals (mobile and web) and R StocksTrader with MT4 and MT5 that the broker offers, you come up with more than 50 indicators and over 30 drawing and charting tools.
Also included in what is generally a highly customizable trading experience is the ability to set and monitor price alerts as well as one-click trading.
MetaTrader4
MetaTrader 4 is one of the best-known and most respected trading platforms in the industry along with MT5 which is also available. One of the things to set it apart is the huge availability of charting tools and indicators.
You will have more than 50 available for technical analysis alongside the use of their EAs feature and 3 types of orders to choose from.
If this were not already highly customizable enough, you can also access MetaTrader market through the terminal to purchase more indicators and strategies to implement through the EAs feature from the wider trading community. MT4 with RoboMarkets is available on desktop, web, and mobile.
MetaTrader5
Again MT5 is very much in the same line and standard as MT4 with the experience on offer. Here you will find even more order types, with 6 different pending order types and 4 execution types to choose from.
You will still also have access to the EAs feature and the same MetaTrader market which has more than 1500 EAs available to import.
Through the broker, you will be able to utilize their 24/7 VPS server and the platform itself is available on desktop, web, and mobile.
R StocksTrader
The R StockTrader is available as a web-based platform and is extremely user-friendly while still providing access to advanced charting features and watchlists to stay on top of your assets. You will also be able to trade directly from the chart with your orders being auto-synched.
The trading platform offers access to more than 12,000 stocks, indices, ETFs, and CFDs, all of which you can trade. You will also have the ability to use a free automated strategy builder.
You can use this to create your own algorithms and strategies much in a similar fashion to the MT4 and MT5 EAs feature.
RoboMarkets terminals
The RoboMarkets terminals offer both a web trader (R WebTrader) and a mobile app (R MobileTrader). Through these intuitive platforms, you will have access to more than a dozen technical indicators and 9 additional tools for charting analysis.
The terminals provide very swift access with the ability to deposit funds to your account without having to log in to the member's area. R WebTrader also supports all types of MT4 accounts and is ideal for never missing a beat while on the move.
Special features you can find on RoboMarkets
Here is a look at some of the other products you may encounter along the way at RoboMarkets.
R Trader Strategy Builder
This strategy builder can help you build, test, and run automated trading strategies in a very simple, fast way, and for free. You also will not have to download any additional software or code to run this feature.
Trading Calculator
The trading calculator can be a great help and tool in calculating your trading conditions and setting your parameters. You will find a number of areas to be filled including ticker, lot, leverage, and account currency. You can effectively streamline your trading by using this tool.
120% deposit bonus
This bonus is only available to professional clients, but it does provide a 120% bonus for your first deposit. You can also win up to $50,000 depending on how much you deposited, and be able to receive an additional 60% bonus of your deposited amount through the ProfitShare Bonus.
Up 10% on Account Balance
Again this is only for professional clients. It can help you receive up to a 10% bonus based on your account balance. In order to receive these bonuses, you will need to meet the following volumes.
You can receive 2.5% if you trade 1-10 lots, 5% if you trade between 10-1,000 lots, and 10% for more than 1,000 lots.
Cashback Rebates
Cashback rebates are again only available to professional clients. These can help you generate extra income on all account types. Again, the rebate amount each month is based on trading volume as highlighted below.
| | Calculation Method | 10-1,000 lots | 1,000-3,000 lots | More than 3,000 lots |
| --- | --- | --- | --- | --- |
| Procent | On the revenue | 5% | 10% | 15% |
| Pro | On the revenue | 5% | 10% | 15% |
| ECN | On the commissions paid | 5% | 10% | 15% |
| Prime | On the commissions paid | 5% | 7% | 10% |
Free VPS Server
The broker offers the use of a free VPS server to you if you trade at least 3 lots. If not, a fee of $5 is charged. Either way, you will have 24/7 access to a high-speed server that can execute your EAs and other trading requirements.
Pros
Well-respected platforms are available on web, desktop, and mobile
The use of a 24/7 VPS is available
Cons
Not all account types are available for all the platforms offered
Not all assets are available for all account types
Bonuses are only available for professional clients
Customer Service
Languages
There are 13 languages from around Europe supported by the broker. These are English, Italian, Polish, German, Spanish, Portuguese, Lithuanian, Estonian, Latvian, Czech, Hungarian, Swedish, and Croatian.
Customer Service
There are several ways you can get in touch with the helpful customer support team if you need to. This includes paying a visit to their physical office as well as reaching out by phone, email, website-based live chat service, or any of their social media channels. Services offered and responses are both fast, helpful, and professional.
Research and Education
Research
The research section offers sufficient depth and detail. This includes a detailed FAQ section where you can answer many questions as well as a range of forex analysis and forecasts you can see to get a better insight.
You will also find a detailed economic calendar, and be able to access the RoboMarkets analytics center for more details and analytical information on many markets.
The forex markets holiday page will keep you updated on any breaks, while you can check real-time prices in the forex, stocks, and index charts.
Education
The educational section of RoboMarkets includes a range of video tutorials on how both the broker and markets work, alongside insights on stock trading, how to get started, and opening an account.
Finally, you can access the trading tips page to pick up knowledge and learn from the professionals.
Pros
A good number of languages are available for the broker website
Excellent customer support is provided
Cons
The educational section and materials are quite limited
FAQs
Is RoboMarkets regulated?
RoboMarkets is the European entity of RoboForex. The RoboMarkets entity has been operating since 2009 and is regulated by the CySEC in Cyprus to provide service within Europe.
Is RoboMarkets an ECN broker?
RoboMarkets is a market maker but they do also offer an ECN model to some traders based on your account type. The RoboMarkets ECN account type runs with an ECN execution model that can mean faster trade executions and more competitive prices.
---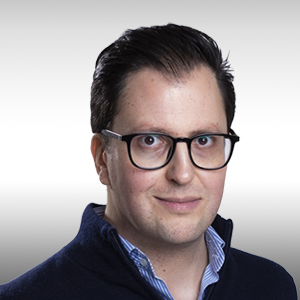 About The Author
Filippo Ucchino
Co-Founder - CEO - Broker Expert
Filippo is the co-founder and CEO of InvestinGoal.com. He has 15 years of experience in the financial sector and forex in particular. He started his career as a forex trader in 2005 and then became interested in the whole fintech and crypto sector.
Over this time, he has developed an almost scientific approach to the analysis of brokers, their services, and offerings. In addition, he is an expert in Compliance and Security Policies for consumers protection in this sector.
With InvestinGoal, Filippo's goal is to bring as much clarity as possible to help users navigate the world of online trading, forex, and cryptocurrencies.
RoboMarkets Review: Pros and Cons Uncovered 2023
Related Reviews
---
Better Informed
Find and Compare The Best
Online Broker For You