A Beginner's Guide to Social Trading
Social trading, just like other forms of trading, has risks attached. This is the case for traders at any experience level. The popularity of social trading platforms, particularly with new investors, however, is clear. These platforms and this type of trading, in general, provides new accessibility to trading for many people.
At InvestinGoal, we are committed to making trading as transparent, and user-friendly as possible. With this in mind, our expert team has conducted a thorough review of both the benefits and certain risks of social trading to provide the most comprehensive insight possible.
Discover the eToro social trading platform (77% of retail investor accounts lose money when trading CFDs with this provider. You should consider whether you can afford to take the high risk of losing your money).
List of Benefits of Social Trading for beginner traders
Here are some of the key benefits of social trading:
1. Accessibility and reliability of information
An important benefit of social trading is that many social trading platforms and services have well-developed infrastructures and provide access to a large volume of information.
This information can be valuable to investors, particularly those who are less experienced or don't have the knowledge or confidence for solo trading operations.
At the same time, this information is made highly accessible by the social trading brokers and can assist in making well-informed trading decisions.
2. Collective knowledge in trading
Collective knowledge or the wisdom of the crowd is another valuable benefit of social trading.
Social trading can provide useful first-hand insights which are actually a product of the collective knowledge of many individual traders and investors.
This knowledge and expertise is something that otherwise may not be accessible to many traders if not for a social trading platform.
3. Diversified strategies
Individual trading has its perks as you can perform trading operations under your own terms and with strategies that you have already tested by yourself. However, regardless of your level of experience as you won't be able to calculate all possible outcomes of trading by yourself.
Social trading provides an outlet where groups of traders can discuss strategies and investing. This can lead to insight and increased understanding which can be helpful in diversifying strategies.
4. Learning from examples
In social trading (especially if you follow copy trading strategies) trades are often copied from other, more experienced traders.
This can allow those with less experience to learn from the examples they are following, and ultimately gain valuable experience and trading knowledge.
5. Becoming part of a community
Social trading provides an opportunity to be part of a community of social traders.
This can help in sharing different ideas, insights, leads, strategies, and trading tools, as well as act as a support network for traders.
6. Easy start
Social trading brokers like eToro can provide an ideal introduction to the sector for traders of all levels. With a low minimum deposit and extremely user-friendly interface and trading platform, it is extremely easy to get started.
Is social trading risky?
Social trading in itself is not directly risky as a trader. Risk is introduced when traders become influenced by the opinions and trades of others and follow this advice or trading strategy.
All trading has risk once real money is invested. For this reason, those social trading and copy trading should choose the traders they follow carefully and always trade only with regulated copy trading brokers such as eToro. Such brokers also have many features that can help in identifying the best traders, though the final decision is always made by the investor.
Visit eToro (77% of retail investor accounts lose money when trading CFDs with this provider. You should consider whether you can afford to take the high risk of losing your money).
---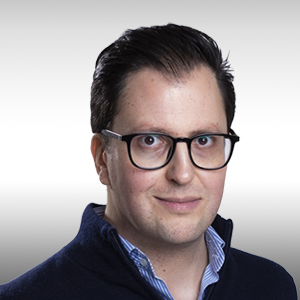 About The Author
Filippo Ucchino
Co-Founder - CEO - Broker Expert
Filippo is the co-founder and CEO of InvestinGoal.com. He has 15 years of experience in the financial sector and forex in particular. He started his career as a forex trader in 2005 and then became interested in the whole fintech and crypto sector.
Over this time, he has developed an almost scientific approach to the analysis of brokers, their services, and offerings. In addition, he is an expert in Compliance and Security Policies for consumers protection in this sector.
With InvestinGoal, Filippo's goal is to bring as much clarity as possible to help users navigate the world of online trading, forex, and cryptocurrencies.
A Beginner's Guide to Social Trading
Related Guides
---