10 Best Beginner Forex Brokers for 2023
A proper first Forex (Foreign Exchange) brokerage is critical for beginner forex traders for several reasons.
A good forex broker provides educational resources that help beginners understand the nuances of Forex trading. This might include webinars, e-books, video tutorials, or even demo accounts to practice trading. It helps newcomers understand technical analysis, fundamental analysis, risk management, and trading strategies. This training is invaluable as the Forex market can be complex and volatile.
Beginners should also prefer a forex broker with an intuitive, user-friendly trading platform. For beginners, navigating the trading platform shouldn't be an extra challenge. The platform should be easy to understand and provide all necessary tools and data.
As a beginner, having access to reliable customer support can be crucial. There will inevitably be questions or issues that arise during the trading process, and being able to get a prompt and helpful response can significantly enhance the overall trading experience.
The brokerage should have strong security measures in place and be regulated by a respected financial authority. This not only protects the trader's capital but also provides peace of mind that they're dealing with a legitimate, law-abiding entity.
To create the list of the best forex brokers for beginners, we evaluated the following criteria:
The availability of the demo account
The approach to trader education
The protections in place for the safety of the trader
The minimum deposit required for opening a real account
The availability of micro accounts
The general quality of services offered.
Round-up
Warning
CFDs are complex instruments and come with a high risk of losing money rapidly due to leverage. Between 74-89% of retail investor accounts lose money when trading CFDs. You should consider whether you can afford to take the high risk of losing your money.
What are the best forex brokers for beginners?
Below our curated list of the best forex brokers for beginners, with details of features and characteristics.
eToro provides an unlimited demo account to get familiar with its platform with $100,000 in virtual funds.
Negative balance protection is provided to all eToro clients by default, whether you are beginner or professional.
Minimum deposit to open an eToro account depends on your area of residence though it typically is $50.
eToro provides an online trading academy with all the resources to learn how to be a successful trader along with analysis of the market news and insights from some of the world's most successful traders.
Forex trading with eToro is provided on almost 50 currency pairs with spreads starting 1 pip.
eToro provides only one account and one proprietary platform though it is possible to engage in social and copy trading with one of the best and most intuitive platforms so that beginner traders can learn from the more experienced.
The maximum leverage available with eToro is 30:1 for retail clients and 400:1 for professional traders with either CySEC, FCA or ASIC regulation.
77% of retail investor accounts lose money
The XM demo account does not expire but may be closed after 90 days of inactivity. XM allows up to 5 demo accounts.
Beginner traders with XM won't lose more money than deposited as there is negative balance protection for any trader under any regulation.
Switching to a live account with XM will require a first deposit with a minimum of $5.
XM provides plenty of free educational materials for beginners including forex courses, webinars, daily live education, and much more.
Forex trading provides more than 55 currency pairs with spreads from 0.1 pips on EUR/USD depending on the XM account type selected.
XM offers a micro account where beginners can trade in smaller lots with a value of just $1,000.
Trading platforms available with XM are the popular MT4 and MT5 either as webtrader, for desktop or mobile App.
The maximum leverage for beginners depends on the XM entity as it is limited to 30:1 for residents in Europe, Australia, and Dubai while for those under the international branch leverage it is up to 1000:1.
77,37% of retail investor accounts lose money
AvaTrade offers a demo account valid only for 21 days with a balance of $10,000. Beginner traders wishing for more may ask customer support or create a new one.
Trading with AvaTrade is safe and you won't risk losing more than your funds with the negative balance protection provided to both beginners and professionals.
To open a live account with AvaTrade, a minimum deposit of $100 is needed.
AvaTrade has a whole education section dedicated to trading for beginners explaining the core of forex trading.
Around 60 forex pairs are available as CFDs and AvaTrade is among the few brokers to offer fixed spread only from 0.9 pips on EUR/USD.
AvaTrade offers copy and social trading, an ideal environment for beginners to learn and trade. If you are resident in the UK you can also engage in spread betting.
Apart from the popular MT4 and MT5, beginners can use the proprietary trading platforms of AvaTrade for a better user experience.
The leverage AvaTrade makes available depends once again on the regulator you fall under as within the EU, UK and Australia it is limited to 30:1, otherwise, it is up to 400:1 on forex.
79% of retail investor accounts lose money
Demo accounts with FBS will expire after 90 days if you're trading on MT4. Demo accounts on MT5 are unlimited.
Negative balance protection is available for beginner traders under any FBS entity, even where it is not mandatory.
Beginners ready to open a real FBS account have to fund their accounts with a minimum deposit from $1 depending on the account type chosen.
Forex education by FBS is a comprehensive forex course in 4 levels from beginners to experiences. Live lessons, webinars, and much more are available.
FBS offers more than 30 forex pairs to trade and spreads are available both floating and fixed depending on the account type (availability depends on the entity you trade with). The spread on EUR/USD starts from a negative 0.1 pips.
As mentioned above, FBS offers different types of accounts depending on the regulation. A cent account for beginners who do not want to risk too much is available worldwide.
Regarding the trading platforms, FBS makes both MetaTrader platforms available and owns a mobile platform more visually appealing and simpler.
FBS is a broker offering some of the highest leverage on forex up to 3,000:1 though it is only for offshore traders otherwise it is limited to 30:1 for beginners within the EEA or Australian residents.
74-89% of retail CFD accounts lose money
The HF Markets demo account is available for unlimited usage and a virtual opening balance of $100,000.
Beginner traders are not responsible for paying back a negative balance thanks to the appropriate protection HF Markets reserves to any trader.
The minimum deposit with HF Markets starts from $0 on micro accounts designed for beginner forex traders.
HF Markets holds beginners training courses to learn the foundations of the forex market also in live videos and webinars.
Forex trading at HF Markets provides access to more than 50 currency pairs at low spreads starting at 0.1 pips on the EUR/USD.
Depending on the HF Markets's entity, beginners can trade on micro accounts, invest in a PAMM account, or engage in copy trading with the HFcopy account.
HF Markets mainly relies on the MetaTrader platforms but on mobile devices owns a platform used also for copy trading.
The maximum leverage available for beginners is limited to 30:1 in Europe, UK, and Dubai whereas international applicants at HF Markets have higher leverage up to 1000:1 on forex.
70.51% of retail investor accounts lose money
IC Markets provides negative balance protection to beginners.
Investing real money with IC Markets requires for beginners a minimum deposit of $200.
Among the thousands of financial instruments available at IC Markets, beginners can trade on 60 and more forex pairs at some of the lowest spreads starting from 0.1 pips on the EUR/USD.
Beginners based outside Europe are able to engage in social trading and AutoTrade through partnerships with ZuluTrade and Myfxbook.
IC Markets doesn't own any trading platform and rely on the popular MT4, MT5, and cTrader platforms.
The leverage beginners can use depends exclusively on the IC Markets entity you signed for and is globally 500:1 on forex or 30:1 in restricted areas such as within Europe and Australia.
74-89% of retail CFD accounts lose money
The NAGA unlimited demo account comes with a virtual balance of $10,000 and is ideal as the first approach for beginner traders.
Trading with NAGA is safe with worldwide negative balance protection.
Beginners ready to trade real money have $50 minimum deposit with NAGA even though the broker recommends at least $250.
The NAGA academy provides free trading education for beginner traders with e-books, webinars, educational videos and so much more.
NAGA makes available 48 forex pairs with floating spreads from 0.7 pips on the EUR/USD.
NAGA is known for its social trading and cryptocurrency features.
MT4 and MT5 are both available with NAGA even though beginners may rely on the user-friendly NAGA Trader platform for web, iOS, and Android.
Beginners in Europe are limited to a 30:1 leverage while non-EU traders have up to 500:1 leverage on forex with NAGA.
80.85% of retail investor accounts lose money
FXTM offers an unlimited demo account even though it is unavailable in Europe as beginner traders are no longer accepted.
FXTM protects beginners from a negative balance where this is mandatory like in the UK branch.
The minimum deposit required by FXTM to open a real account is $10 though this may differ with account types.
Learn forex trading with the FXTM beginners guide, seminars, webinars, and a forex glossary.
More than 60 forex pairs are available for trading at FXTM with floating spreads from 0 pips on EUR/USD.
Beginners can avail of a cent account ideal for lesser risks and a copy trading service through the FXTM Invest.
MT4 and MT5 trading platforms are both supported along with FXTM Trader, a proprietary mobile app.
The maximum leverage available is up to 2,000:1 on forex for beginner traders with the international entity of FXTM even though the amount is limited to 30:1 in the UK and other areas.
81% of retail investor accounts lose money
Beginners should open demo accounts with virtual balance at Roboforex even though they last only for 90 days.
Regardless of regulation, Roboforex is able to provide negative balance protection to all beginner traders.
Once you are ready to switch to a live account you need to fund with a minimum deposit of $10 or $100 if you are based in Europe.
Roboforex has a series of forex educational videos specifically useful to beginners because it is focused on the basic aspects of the forex market.
Forex trading provides access to more than 40 currency pairs and Roboforex charges floating spreads from 0.1 pips on EUR/USD.
An excellent service provided for beginner traders is the Roboforex cent account allowing the same trading conditions but with lower risk.
Many trading platforms are available with Roboforex including the MT4 and MT5 and proprietary solutions for a more user-friendly approach to the markets.
61.41% of retail CFD accounts lose money
Beginner traders can avail of the unlimited demo account with Oanda and trade for as long as they wish.
Negative balance protection for beginners is available at Oanda only where it is mandatory like for European or Australian traders.
Oanda does not impose any minimum deposit to open a trading account with real money.
Oanda educational resources are ideal for any kind of trader, beginners or not, learning all the basics and how to manage your funds.
There is a good range of 70 currency pairs available at Oanda with spreads from 0.6 pips on EUR/USD or even lower for Australian residents.
Oanda is ideal for beginners as it allows low trade sizes not in lots but in fractions of currency from $0.01.
Oanda provides only MT4 and a proprietary trading platform with a user-friendly approach available for web, desktop, and mobile.
Beginners can avail of the retail leverage imposed by each regulator of Oanda which is typically 30:1 in Europe, UK, and Australia.
CFDs are not available to residents in the United States
How to choose a forex broker for beginners
Choosing one among the best forex brokers for beginners is not so as easy as it might seems, especially for beginner forex traders, as there are many factors to take into consideration.
The following lists resumes what you should take into account before opening a forex brokerage account:
Consider choosing a broker with a good demo account, as these accounts serve as a playground for beginners to familiarize themselves with forex trading. They are free to use, allowing you to experience the broker's platform with zero risk. This is because the money used in the demo account is virtual, meaning you won't lose any real money. A notable broker that offers this feature is eToro, which provides users with an unlimited demo account. This lets you practice as much as you want, honing your trading skills before diving into real trading.
Low minimum deposit is important especially for novices. It's advised to start small to avoid substantial losses. A low minimum deposit allows you to test the waters without committing a large sum. You can always deposit more as you become more confident, but initially, it's wise not to risk too much.
The world of forex trading can be complex for beginners. Hence, it's essential to choose a broker that offers robust educational resources. XM is a prime example of a broker that values the education of its users. They broadcast free webinars and provide a plethora of educational resources at no extra cost. These can be invaluable in enhancing your understanding of the forex market and refining your trading strategy.
Make sure the broker is regulated as it ensures the integrity and reliability of a broker. The most reputable regulators in the forex industry are FCA (Financial Conduct Authority), NFA (National Futures Association), ASIC (Australian Securities and Investments Commission), and European Regulators like CySEC (Cyprus Securities and Exchange Commission). A forex broker regulated by these entities adheres to strict standards, providing an extra layer of protection to traders.
Best forex trading resources for beginners
If you want to learn how to trade forex, you might want to look for resources, courses and tips for beginners. Here are the best forex trading resources for beginners:
Are there alternatives to retail forex trading?
Retail Forex trading is not an easy practice, and it requires time and dedication to become profitable. However, there are a couple of shortcuts that are less risky as they involve handing your account money (directly or indirectly) to a professional forex trader that will trade on your behalf.
Here are the main alternatives to individual-retail forex trading :
Copy trading
Managed fx account
As the name suggests, copy trading involves copying the trading actions of seasoned forex traders. It's like riding on the coattails of professionals. However, it's worth noting that while you might mirror their profits, you'll also mirror their losses. Plus, Copy Trading typically comes with additional fees apart from the usual spread.
With a Managed Forex Account you can hand over your account to a professional fund manager. They will trade using your funds, and once profits are made, you split it with them. This way, you're leveraging their expertise, but it's essential to choose a trustworthy manager.
Important things to consider as a beginner forex trader
There are a few things beginners should know before getting involved in forex trading. There are many factors to think about, and here you will find a list of insights, tips and myths about forex trading:
Most forex brokers require a minimum deposit to start trading. On average, this could be around $200, but some brokers might ask for less. To ascertain how much you need, consider the maximum leverage the broker offers. For instance, if the leverage is 1:30, and the minimum volume is $1000, then you divide 1000 by 30, which equals $33. However, you should deposit a bit more than this calculation, perhaps around $50, to ensure sufficient margin.
Owing to international AML (Anti-Money Laundering) and anti-terrorism laws, brokers mandate users to verify their identity by providing necessary documentation. This process ensures that the trading environment is secure and compliant. Rest assured, your personal data will remain confidential and will be deleted should you decide to close your account.
Many enter the forex market with dreams of getting rich quickly. However, statistics reveal that between 74-89% of retail CFD accounts suffer losses in forex trading. Successful traders prioritize risk management over potential earnings.
While becoming a millionaire through forex isn't impossible, it's certainly not common. Those who reach this status typically start with large capital, often in the hundreds of thousands, coupled with decades of experience in the market. For retail traders, even with a hypothetical 5% monthly profit starting from $1000, it would take an unrealistic 12 continuous years of profits to reach the $1 million mark.
---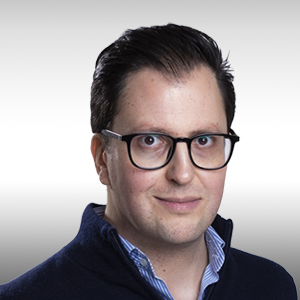 About The Author
Filippo Ucchino
Co-Founder - CEO - Broker Expert
Filippo is the co-founder and CEO of InvestinGoal.com. He has 15 years of experience in the financial sector and forex in particular. He started his career as a forex trader in 2005 and then became interested in the whole fintech and crypto sector.
Over this time, he has developed an almost scientific approach to the analysis of brokers, their services, and offerings. In addition, he is an expert in Compliance and Security Policies for consumers protection in this sector.
With InvestinGoal, Filippo's goal is to bring as much clarity as possible to help users navigate the world of online trading, forex, and cryptocurrencies.
10 Best Beginner Forex Brokers for 2023
Related Top10
---