Collective2 Review: Pros and Cons Uncovered 2023
At InvestinGoal, we adhere to strict standards to ensure an unbiased review process. We conduct our reviews by examining each broker's offering and performance across 4 key categories. A final rating is produced for each forex broker based on a total of 187 data points. Learn more about our review process and methodology.
Collective2 offer a social copy trading environment and trading platform that is intuitive and user-friendly, ideal for new or experienced traders alike who are interested in social and copy trading.
Founded in New York in 2001, Collective2 is extremely well-regulated by the NFA in the United States as well as being a member of the CFTC. This provides a secure trading environment you can trust with one of the most stringent regulatory bodies in the industry.
Here are some of the key strengths of Collective2:
Very good copy trading service
Regulated in the US by the NFA
CFTC member
Starting out with a new trading platform or one of the many trading strategies offered by Collective2 is a big decision. With this in mind, they offer a free trial period of 14 days to strategy managers, and 7 days on strategies if you sign up for as an investor
VISIT COLLECTIVE2
(Trading is risky. You can lose money.)
What Is Our Opinion On Collective2?
Collective2 is a copy and social trading platform based on a subscription service model. The platform gives you the possibility to trade as a strategy manager or as a follower (investor). They offer a list of well-known and respected brokers you can connect their platform with and trade with several plans and prices available based on your needs.
If you are an investor, you can pay a monthly fee to subscribe and follow strategies from strategy managers. This includes the chance to engage auto trading features. As a strategy manager, you trade and receive monthly compensation based on your active subscribers.
The biggest key difference with C2 is that the subscription fee model is monthly instead of per trade.
What are the Collective2 Pros and Cons?
Pros
Though there are a few downsides, there are also several positives. These include the fact that you can utilize a number of auto trading features while there is a good range of choices when it comes to strategies.
The subscription model can also be more beneficial than per trade fees based on your trading volume. Importantly, there is still a good selection of platforms that are compatible with the proprietary C2 platform, and the service is available in the USA.
Cons
Starting out with some of the challenges you may face, there are a few. These start with the asset and trading feature choices you have.
These do not depend on C2 but instead on your own individual broker you connect with, so they could vary. you will also find that the trading results posted on the website are just hypothetical and can of course vary.
Looking further, although the list of brokers partnered with C2 is extensive, it does require some further updates with more top brokers coming online all the time, and finally, the costs, depending on your trading style and pattern may not be all that low with the subscription model.
Pros and Cons: a Summary
The table below lays out some of the pros and cons in the several key areas of Collective2.
If you want to expand your research, and evaluate some options similar to this broker, you can consult the alternatives to Collective2.
Collective2 offer
Advantages
Problems
Demo account
For strategy managers there is a free trial of 14 days;
Most strategies for investors have 7 free-trial days
No actual demo account available
Strategy Managers
50% flat fee compensation from all the subscription
Premium Plan costs $99 per month, which can be considered quite high for some users
Investors
High-quality Automated trading available with different package plans
Autotrading set-up process can be a little uneasy for some traders at first
Strategy Managers Review
As a strategy manager, you can earn money by selling your trading signals and strategies to followers. You will receive 50% of the flat fee charged to each subscriber while you also have the ability to offer auto-trading to your followers with the help of the C2 platform.
There is a lot of customizability that allows you to tailor your offering including API, SEETU, email, C2webtrader, connectors, and Broker Transmit, depending on the package plan.
There are three package plans available as a strategy manager. These are the starter ($19), basic ($39), premium ($99) plans you can choose.
Pros
The different package plans allow for flexibility depending on your goals
The 50% flat fee compensation is relatively high
Cons
Some may find the premium plan to be a little too expensive
Investors Review
From an investor perspective with the platform, you can decide which strategy manager to follow and copy. The first thing is you will need to register with a compatible broker and connect your account to C2. Once you have done that you can start subscribing.
The cost of the plans can vary with automated trading plans priced from $49 to $299. All of your trades can be monitored in real-time and shared through the social trading aspect of the C2 platform too.
Pros
The features are excellent and overall user-friendly for copy trading
Cons
The automated trading set-up process can seem a little complex to newer traders
Is Collective2 regulated and legit?
Collective2 is well-regulated in the USA. They are a member of the NFA and are registered with and regulated by the CFTC. These are some of the most trusted bodies in the industry worldwide that help ensure your safe trading is a priority.
Foundation and Offices
The company was founded in New York in 2001. This means they have a great depth of experience in the industry and from that, they are well-respected across the board. They provide services now to more than 100,000 users in total and have the following registered office:
Headquarters
228 Park Ave S #93926 New York,
New York 10003-1502
Money Protection
When it comes to this aspect, the protection will depend on the broker you use to connect with C2. This is since the money you are trading with stays in this broker account.
To that end though, the majority of brokers provide excellent protection and use segregated bank accounts to hold your funds. Most will also provide negative balance protection as standard.
In Which Countries is Collective2 not Available?
C2 has global availability include to EU, US, UK, and Asian markets and traders. Limitations to this again come from the brokers you partner though, so they will vary depending on this factor.
Pros
They have a long history in the industry of being well-regulated and safe
What Are Collective2 Account Types?
You will have several accounts to choose from that depend on your own trading needs.
Demo Account
Unfortunately, a direct actual demo account is not offered. What C2 does offer though is the ability to avail of free trials when you get started. This applies both as a strategy manager (trade leader) where you can sign up with a free 14-day trial.
The same is true of most strategies you use as an investor. The majority will have a 7-day free trial available.
Model Account
This model account type is the one for strategy managers with the platform. Through this account, you can manage your assets and followers on the C2 platform.
In terms of payment, you receive a flat fee of 50% from all subscriptions to your strategies that you receive, with no additional fees.
Having this type of account and managing a strategy with C2 means you will have to provide buy and sell signals which you can input directly with the C2 platform or using a partnered broker and the BrokerTransmit technology, which connects broker and platform and reflects your trading activity into your Model Account.
There are a number of packages you can choose as a strategy manager. These range in price from $19 to $99 per month and each will have access to a different variety of tools.
Investors Account
You will also have an Investor account if you would prefer to invest in the strategies of others. All you need to do is open this type of account and choose the strategies you would like to follow, copy, and subscribe to, and connect your broker in order to get started.
The subscription fees depend on the strategies, but the monthly rates are usually from $49 to $199. You can also engage auto trading, with plans prices from $49 to $299 depending on the plan you choose. Again the features here will vary with each plan.
List of Brokers supported with Collective2
The list of brokers supported by C2 is strong. These are listed below and include many household names that are well-respected and trusted in the industry.
Interactive Brokers
Tradovate
Gain Capital
Oanda (only for US clients)
TradePro
GarWood
AMP
FXCM
NinjaTrader
AGM
EOPTION
AutoShares
LEVELX
CTS*
CQG*
Rithmic*
ETNA*
*These are software platforms used by many different brokers. If the broker chosen by you supports any of these platforms, then your account is compatible with C2 AutoTrading. C2 will need to communicate with your broker and get their approval in order to facilitate your account.
How Can You Deposit And Withdraw With Collective2?
Account Base Currency
Your Collective2 account base currency is not decided by them but will depend on what the broker you connected with has available.
Deposit
Again the deposit methods available will depend on the broker you choose. Though the minimum investment needed can be as low as $5,000 but go up to as much as $100,000 all depending on the strategy you choose.
Generally, with the majority of top brokers, the deposit methods offered include wire transfer, credit/debit cards, and some eWallet methods like Skrill, Neteller, and PayPal.
With C2 and the payment for your subscriptions, this can be sent via PayPal to the email address associated with your C2 account or through your credit card.
Withdrawals
The same is true of withdrawal methods being dependent on your individual broker. With the vast majority of brokers, the methods available for deposit will also be available to withdraw through.
How Much Are Trading Fees With Collective2?
There are a couple of fees that you may need to take into account with C2. These are listed in more detail below.
Strategy Managers Fees
As mentioned above, Collective2 follows a monthly subscription model. For Strategy managers, this means three different plans to choose from. These are Starter (single strategy), Basic (single strategy), and Premium (3 strategies).
With the Starter plan, you will pay $19 per month, with the Basic Plan $39 per month and with the Premium Plan, the fee is $99 monthly. From this, C2 will take a 50% fee, inclusive of credit card and other fees.
While you are then free to set your own subscriber prices, the most common seems to be between $49 and $199.
Investors Fees
As an investor, you will pay fees based on the subscriptions you make to strategies which can be between $49 and $199 generally. The monthly fee you pay will also depend on your choice of 4 plans available, these are the Solo Plan at $49, Standard Plan at $99, Standard at $199, and the Standard Plus at $299 monthly.
You should also remember that there could be broker commissions depending on the fees of the broker you partner through and that many of the strategies on offer also offer 7-day free trials with their price ranges set by the strategy managers.
Pros
There are many different subscription plans to meet your needs
They don't charge any per-trade fees on auto trading
Cons
Commissions and spreads will depend on your broker, not C2
Some subscription plans can be a little expensive for some clients
Strategy fee prices can also vary to the high end
Which Markets Does Collective2 Offer?
Again the available markets will depend on the broker you use to connect. Sure, if you want to trade a forex-related strategy, then you will need a broker that offers forex trading, and likewise on other markets.
Some asset availability will also depend on your location. For example, with Collective2, due to local Australian regulations, only futures and forex are supported for Australian traders, not stocks and options currently.
How Are Execution, Leverage And Position Sizing With Collective2?
Copy and social trading are at the core of C2. This is largely what you can expect from them with a great range of features in that regard, and the ability to engage auto trading on the platform to facilitate your overall experience.
When it comes to other trading features and costs, these will be entirely depending on the broker you use to connect with the C2 platform.
Leverage
The Collective2 leverage you will have access to depends on the broker you use to connect to the service. Typically maximum leverage can be between 20:1 and 400:1 on major forex pairs. Within the EU, UK, and under ASIC, the maximum leverage on forex is 30:1 because of the regulation.
Risk Management
The only risk management tools you will find available here are the trade scaling percentage, and stop loss.
The trade scale percentage lets you decide exactly how closely you want to follow the strategy.
For example, if you have 100.000$ in your broker account, the Strategy's current Model Account equity is $50,000 and you want to place half of your account balance with this strategy: so, you would set the scale percentage to 100% or the corresponding amount for less.
Stop loss is commonly used and can allow you to exit a losing position automatically at a certain level set by you.
What Platforms Does Collective2 Offer?
As you would expect, C2 has its own proprietary platform that is focused on social and copy trading. It provides a very user-friendly experience that can make it suitable for new and experienced traders alike.
The C2 platform also remains compatible with a good range of third-party platforms. These include WebTrader, NinjaTrader 7 and 8, TradeStation 9.5 and 10, and of course MT4 and MT5.
Remember your trading platform selection will also be based not only on your trading needs but also on what your partnering broker makes available.
What Extra Trading Services does Collective2 Offer?
While many of the trading features depend on the broker you use to connect with C2, they do have some of their own unique features as detailed below:
Leaderboard
The leaderboard is the main area where you can see updates of the trade leader strategies and also define your parameters in searching for traders and strategies to follow. When you have narrowed them down, you can also add them to dedicated watchlists for monitoring.
Broker Transmit
This is a C2 feature that replicates the actions in your broker account so that they are automatically reflected in your C2 platform for followers. This feature does not work with demo accounts, only live trading accounts.
To set up the broker transmit feature you will need to log into C2, then head over to the Manager Tools section, click on "BrokerTransmit" and "Set up my account" and follow the on-screen prompts. To avail of this feature you also need to have a Premium Trade Leader plan.
Platform Transmit
This tool allows you as a strategy manager, to configure a third-party platform to transmit your actions and signals to your model account. This is an effective way to gain followers and have trades easily mirrored between their accounts and the C2 platform.
C2 Labs
C2 Labs is a place where new projects can be tested and you may have the opportunity to get involved at an early stage on some new features or developments. Here you will find the C2 FireHouse, where you will see real-time buy and sell signals, or "point in time historical data sets".
These can provide useful indications of past performance over set periods that you may be able to utilize in strategy development.
AutoTrading
One of the main core features of Collective2 is AutoTrading. It does what it says and allows you to select a system on the site and have it run automatically on your account.
Once you've opened the account or connected your existing broker account with C2 and selected the plan, choose the strategy, and then set up the auto trade to get started.
Portfolio
You will find this within the leading strategies section and be able to access all of the portfolio management information through this feature.
Annual Return (Compounded), Max drawdown, Number of trades, Winning number of trades, Profit factor, Winning number of months, and full performance records should all be available here for your further study.
Results
The results you will find on the website are simulated and hypothetical, and these results do not represent the actual trading results.
The results are calculated based on several presumptions. These include that profits are reinvested, you invested the starting size shown, and that all typical fees are included.
These results are reached using the "Max Drawdown" Calculation Method and are hypothetical because past performance does not guarantee future results. Therefore, future drawdowns may be larger than the historical maximum drawdowns you see on the site, alongside other varying factors.
Social Trading – Copy Trading
This is a key component of C2 and as you would expect, they offer great social and copy trading complete with a detailed selection of strategies, plentiful metrics to examine past performance and connect with the best possible strategy for you.
On the social side, you can participate in freely rating and commenting on strategies through dedicated areas. You can also communicate directly with strategy managers, but if you want to leave a strategy review you must have subscribed to it for at least 30-days.
Pros
An excellent range of copy trading features are offered
Social trading features are also well catered for
There are a good number of top platforms compatible with C2
Cons
Results on the website are hypothetical and could mislead
The selection of risk management features is limited
How Is Collective2 Customer Service?
Languages
The Collective2 site and platform is available exclusively in English
Customer Service
When it comes to customer service, this is typically of a high standard from Collective2. You will have access to support through a number of mediums. These include by email and phone as well as the website-based live chat service that can provide a very speedy reply.
Does Collective2 Have Research And Education Services?
Research
When it comes to research C2 provides a decent level of detail in what you can access. This is mainly focused on performance charts and records that can indicate past performance in the portfolio section.
This kind of information can help you choose between strategies, while you will also have access to their routinely updated blog with useful articles, information, and the latest market news.
Education
On education, you will find the section to be decent, but certainly not overflowing with top-quality educational content.
They do have video tutorials on how C2 works though which can be very helpful and a first-time user, and you also have access to their helpdesk and FAQ section which can go a long way to answering some of the most common questions.
Don't forget you can also check out any of our step-by-step tutorials like how to connect C2 with Oanda and others if you are struggling.
Pros
They manage to offer an all-around excellent and knowledgeable customer service experience
Cons
The education section is a little limited beyond the workings of the actual platform basics
Collective2 vs other brokerage firms
FAQs
Is Collective2 regulated?
Collective2 is regulated. The broker is registered with the NFA and regulated by the CFTC in the United States.
---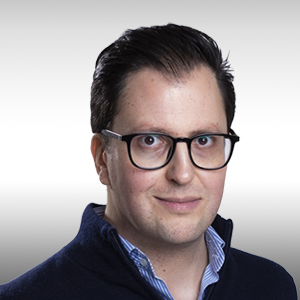 About The Author
Filippo Ucchino
Co-Founder - CEO - Broker Expert
Filippo is the co-founder and CEO of InvestinGoal.com. He has 15 years of experience in the financial sector and forex in particular. He started his career as a forex trader in 2005 and then became interested in the whole fintech and crypto sector.
Over this time, he has developed an almost scientific approach to the analysis of brokers, their services, and offerings. In addition, he is an expert in Compliance and Security Policies for consumers protection in this sector.
With InvestinGoal, Filippo's goal is to bring as much clarity as possible to help users navigate the world of online trading, forex, and cryptocurrencies.
Collective2 Review: Pros and Cons Uncovered 2023
Related Reviews
---