10 Best Social Trading Platforms and Networks for 2023
Social trading platforms are online platforms that allow all traders to share ideas, see the statistics of other traders, trade on their own, or choose to follow other traders.
In short, social trading platforms are like social networks, but dedicated to traders and trading activity.
The history of these platforms began around the early 2000s, where traders would gather in forums and discuss financial markets and their respective trading strategies.
Social trading platforms as we know them today were born in 2010 thanks to eToro, which was the first broker to implement a social section within its trading platform.
To date eToro is the best social trading platform in the world, but over time many other alternatives to eToro have sprung up that offer similar services.
In this article we have reviewed some of the best social trading networks.
Several factors were taken into consideration while creating this list:
Name of the social platform
Top features of the social platform
Minimum deposit requested
Number of assets provided
If Demo accounts could be opened
Top features of the broker
Round-up
Warning
CFDs are complex instruments and come with a high risk of losing money rapidly due to leverage. Between 74-89% of retail investor accounts lose money when trading CFDs. You should consider whether you can afford to take the high risk of losing your money.
What are the best social trading platforms?
Below our curated list of the best social trading platforms and networks, with details of features and characteristics.
eToro offers a proprietary platform which is top-notch in the copy and social trading area.
Within the eToro platform, clients can fully engage with other traders, as well as like, comment on and follow other clients.
eToro offers a news feed feature that allows traders to stay fully updated and follow their favorite traders.
The eToro social platform does not need to be downloaded.
eToro provides 1000+ assets, both CFD and real with a minimum deposit requested from $10 to $200 depending on your location in order to start.
An unlimited demo account to try out the platform is made available by eToro.
One of the best perks of eToro are the zero commissions on real stocks and ETFs as well as a good crypto investing service, which includes a crypto wallet.
77% of retail investor accounts lose money
ZuluTrade is a platform that specializes in copy and social trading.
Being a platform, the number of the assets depends on the broker chosen and are not provided directly by ZuluTrade.
With ZuluTrade, users have access to some social features to interact with signal providers, by commenting and leaving feedback on trading strategies.
Zulutrade also provides the ZuluRank feature, which ranks the best traders to copy.
The platform is highly customizable and excels in both connecting clients and giving them the best tools to find and copy more expert clients.
ZuluTrade requests a $100 minimum deposit.
A ZuluTrade risk-free demo account is available and unlimited.
(Your capital is at risk when trading CFDs)
NAGA Proprietary platform offers social networking, social trading, and copy trading, as well as innovative investment services, such as the NAGA Portfolios.
NAGA Proprietary platform enables social trading, with professional trading tools, the possibility to auto copy other traders and engage with a community of social traders.
The platform also accepts multiple funding methods, with a Personal IBAN and NAGA Card.
NAGA has a range of over 1000+ assets with a $50 minimum deposit
There is the possibility to open a NAGA demo account to test the platform.
The NAGA group is also extremely active in cryptocurrencies and the blockchain.
80.85% of retail investor accounts lose money
Darwinex allows social trading through the webtrader platform.
Clients can interact with other Darwinex community members and follow other traders.
For those who want to engage in copy trading with Darwinex, this can be done with the help of MT4 EAs, MQL, and APIs where clients can copy strategies and trading robots to reinforce their strategies.
Darwinex is better suited for professional traders who are willing to use high-level professional trading tools, also enjoying their overall low trading costs.
300+ Darwinex assets can be traded with a $500 minimum deposit requirement.
A Darwinex demo account is indeed available for every client.
61% of retail investor accounts lose money
AvaTrade's copy and social trading are offered with 2 platforms: ZuluTrade and AvaSocial
With ZuluTrade, you can link your AvaTrade account to the platform and copy more expert traders' positions.
AvaSocial is their proprietary trading app and has a partnership with the FCA-regulated Pelican Trading.
AvaSocial allows users to engage in copy trading as well as interact with other traders and even earn virtual trophies for reaching particular trading achievements.
AvaTrade offers a range of 1000+ CFD with a $100 minimum deposit to start trading.
An AvaTrade 21 days Demo account is available for clients.
AvaTrade is one of the few brokers which offers fixed spreads from 0.9 pips on forex.
79% of retail investor accounts lose money
Social trading at Vantage is carried out through Vantage AutoTrade, which is supported by Myfxbook.
Through this Vantage platform, users can interact with more than 90,000 other traders.
The entire Vantage platform is accessible online in browser.
Several Analysis tools with accurate statistics and figures are at the disposal of Vantage clients.
Vantage provides 400+ assets with a minimum deposit starting from $200.
A demo account is available.
Vantage provides low spreads from 0 pips on forexb and an efficient ECN execution.
74-89% of retail CFD accounts lose money
IC Markets facilitates social trading through Myfxbook and ZuluTrade.
ZuluTrade has more social trading capabilities, allowing investors to check, rate, and interact with other traders.
IC has partnered with Myfxbook to offer Autotrade, which enables clients to copy strategies offered by signal providers on Myfxbook directly into their IC Markets trading account
MT4 is also made available.
IC Markets has a range of 1700+ CFD to choose from, and a $200 minimum deposit.
IC Markets also allows the use of a risk-free demo account.
IC Markets provides low spreads from 0 pips on forex and supports algo trading.
74-89% of retail CFD accounts lose money
Those looking for copy and social trading through Pepperstone can connect their account to DupliTrade depending on the location.
DupliTrade works with Pepperstone's MT4 to facilitate both copy and social trading.
Pepperstone clients find a customizable platform, with many ways to connect to other traders.
Connecting with DupliTrade through Pepperstone requires a high minimum deposit of $5,000.
Pepperstone offers more than 200 CFDs, including 60+ forex pairs
New Pepperstone clients can benefit from a risk-free demo account.
Pepperstone's main strengths are the lightning-fast trade execution, low spreads from 0 pips on forex, and trading through MT4, MT5, and cTrader.
74-89% of retail investor accounts lose money when trading CFDs
Axiory CopyTrading App is the platform that enables social trading and it is handled by Axiory's affiliated partner Pelican Trading.
The Axiory platform cannot be used by European clients.
Users can engage in copy and social trading only with an Axiory MAX account. This account type has an accessible minimum deposit of $10 and spreads that start from 1.8 pips.
Performance data, the possibility to interact with other traders, and safety are all ensured by Axiory CopyTrading App.
The app is available on both Android and iOS devices for Axiory traders.
Axiory provides more than 150 CFD assets alongside a minimum deposit of $10.
An unlimited demo account is also available.
(Your capital is at risk)
TickMill has 2 social platforms through third-parties. These are TickMill CopyTrading, myfxbook, and for an increased focus on social trading, Pelican Trading.
Pelican Trading is an FCA-regulated service where traders can chat, share news, provide and sell trading signals, and engage in copy trading.
TickMill clients will find no additional software needs to be installed.
TickMill provides 80 CFDs with just a $100 minimum deposit.
A very useful demo account is available for TickMIll traders.
TickMill offers a good trading environment, with competitive spreads and several trading and educational tools.
73% of retail investor accounts lose money
How to choose a social trading platform
Choosing a social trading platform should involve careful consideration of a number of key factors.
It is crucial to select a platform that is regulated by esteemed authorities like the Financial Conduct Authority (FCA) or the Australian Securities and Investments Commission (ASIC). This ensures that the platform adheres to strict standards of operation, security, and transparency.
Make sure the platform charges minimal fees for copy trading. Typically though, these platforms do not impose additional fees on trade open-close, and users are only required to pay the bid-ask spread.
A superior social trading platform will provide detailed information about traders' performance and portfolio allocation, allowing you to gauge the riskiness of their strategy. Moreover, it should also feature a dedicated feed section, much like a social network, where news, comments, and shared opinions are accessible.
How do social trading platforms work?
Social trading platforms primarily allow traders to interact with each other as in a social network, and secondarily allow them to both invest independently and copy the activities of other traders on the platform.
In fact, although "social trading" originated primarily to allow traders to discuss the market with each other, to date many social trading platforms also implement copy trading or mirror trading within their service.
This makes social trading platforms very flexible, as more experienced traders can trade independently and earn commissions if some user copies their trades, while less experienced traders can copy experienced traders so as to have similar performance to an experienced trader.
Social Trading vs Copy Trading vs Mirror Trading
The difference is that social trading platforms focus on getting traders to interact with each other, while copy trading and mirror trading platforms focus on providing the ability to copy other traders and/or trading strategies.
Copy trading platforms offer, in fact, a form of automated trading. It allows traders to copy the trades of other traders. This can be similar to what is offered with social trading but without the same levels of social interaction.
Mirror trading, on the other hand, is essentially copying exact positions based on algorithmic trading strategies which have been coded to behave in a certain way. This means you follow the strategy exactly, with the same opening and closing times, in a fully automated environment that provides forex signals.
How to get the most out of social trading platforms
Social trading can be a highly beneficial practice if leveraged appropriately:
Prioritize following traders who have demonstrated experience and stability. Their insights and ideas can be invaluable, but always remember to conduct your own research before making any investment decisions.
While advice from other traders can be helpful, it is important to not open any position without performing your own due diligence. If an investment seems too good to be true, it likely is.
While a near-perfect order success rate might seem enticing, it often indicates the trader is following risky trading techniques such as the martingale strategy. It's important to understand that occasional losses are a part of trading, and copying the strategy of these traders may backfire.
To gain a deeper understanding of copy trading, we recommend checking out our detailed guide for more insights about this trading strategy.
Risks of social trading
A key risk is the possibility of being influenced by a poor-performing or inexperienced trader.
It's easy to get caught up in the excitement of seemingly lucrative strategies, especially if they're presented with confidence and enthusiasm. However, keep in mind that not all that glitters is gold. Overzealous traders might make grand claims that can't be substantiated, and blindly following such advice can lead to significant losses.
Remember, the primary benefit of social trading is the sharing of knowledge and ideas. It's a platform that allows you to learn from others' experiences, gain insights from diverse perspectives, and tap into collective wisdom. Nevertheless, it doesn't eliminate the need for due diligence.
Before you decide to follow a trader or implement a strategy, it's crucial to validate the information independently. Do your own research, understand the risks associated, and make informed decisions based on your own analysis as well as the shared knowledge.
Are there alternatives to the social trading platform?
On the market there are some social trading platforms that do not offer trading services. These are:
Pros and cons
Here then, is a look at some of the pros and cons of social trading we have found:
Pros
Social trading allows you to have contact with some of the best and most successful traders in the industry.
You can benefit from some professional market insights from many other traders.
This can be a great way to learn and quickly develop your skills as a trader.
Cons
There is always a chance of being easily influenced, particularly for newer traders.
The fact that even non-experts can share their thoughts means you must always conduct your own research on any information too.
Our final thoughts about social trading
Overall, social trading is a hugely popular segment within the industry, and whether you are trading on some of the best social trading platforms out there, or you are engaged with any social trading software, it can be a very useful system for all traders.
Social trading can be a great way to share knowledge with top-class expert traders, and can really help you to gain great market insights, particularly as a newer trader.
The only caveat is that you take care to research all of the information you come across, and not to jump into any risky investments no matter how well they may be promoted, or how safe they may seem. With these ground rules in place, using a social trading platform and broker can be a great experience for both retail investors and signal providers.
---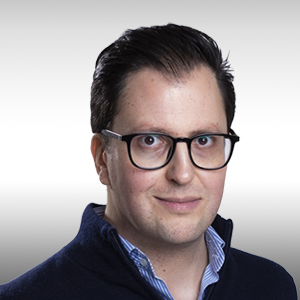 About The Author
Filippo Ucchino
Co-Founder - CEO - Broker Expert
Filippo is the co-founder and CEO of InvestinGoal.com. He has 15 years of experience in the financial sector and forex in particular. He started his career as a forex trader in 2005 and then became interested in the whole fintech and crypto sector.
Over this time, he has developed an almost scientific approach to the analysis of brokers, their services, and offerings. In addition, he is an expert in Compliance and Security Policies for consumers protection in this sector.
With InvestinGoal, Filippo's goal is to bring as much clarity as possible to help users navigate the world of online trading, forex, and cryptocurrencies.
10 Best Social Trading Platforms and Networks for 2023
Related Top10
---