Does Social Trading Work?
At InvestinGoal, we adhere to strict standards to ensure an unbiased review process. We conduct our reviews by examining each broker's offering and performance across 4 key categories. A final rating is produced for each forex broker based on a total of 187 data points. Learn more about our review process and methodology.
Social trading has continued to grow in popularity particularly in recent years as brokers add innovative features to enhance interaction between traders. As this section of the industry expands, the question of "does social trading work?" is often asked.
The InvestinGoal team has taken that question and conducted further research on several areas of social trading. This includes details from scientific studies, the history of social trading, and more aimed at answering the key questions of many traders related to this type of trading.
Does social trading work?
According to scientific studies carried out by MIT in collaboration with eToro, and other experts in the field, Social Trading, if used correctly, can increase the performance of the users.
According to statistics, social trading users should not trust only the performance of the traders, but they will get better results by following the opinions of traders who demonstrate good risk management, are experienced and have a high level of market knowledge.
Is social trading profitable?
Social trading can be profitable, but you need to know which trader to follow.
In fact, although there are many experienced traders in social trading platforms, there are also many beginners or improvised traders who are followed by a good number of people.
So in order to succeed, it is important to know which traders are skilled and which are better to avoid.
What makes social trading different from other trading strategies?
In general, all trading strategies are based on what the market is showing at any given time.
Traders then carry out technical and fundamental analysis, which leads them to make a trading decision.
With the advent of social trading platforms, however, a new voice has been added to the market analysis, which is the traders themselves.
In fact, each trader has their own strategy, which, if shared through social channels, allows all users on the platform to put together all the data collected by professionals and have a more complete opinion about the market.
In addition, novice traders can get to understand how professional traders act and learn from them.
If it is a platform that allows copy trading, beginners will be able to balance learning with copying the performance of more experienced traders.
What are the Risks of Social Trading?
While social trading is undoubtedly popular and has evolved rapidly, there are still risks involved. These risks may not directly involve money, but can still directly impact trading.
One of the main risks in social trading is being influenced by traders who are unskilled or whose risk profile does not match that of an investor. Without effective risk management, this can lead to investors risking more than they can afford.
Copy trading is also a type of trading closely linked with social trading. In this instance, investors directly replicate the traders of signal providers, often automatically. As with all brokers, it is essential to deal with a well-regulated and reputable entity. CySEC (or another European body), the FCA, and the ASIC, are among the most respected regulatory bodies in the industry, and care should be taken to double-check a broker is regulated by taking a look at their registries. This helps prevent investors from falling victim to a scam broker.
eToro, NAGA, and AvaTrade are just some examples of well-regulated brokers that offer a social trading experience mixed with copy trading.
FAQs
Is social trading good?
Social trading can be useful as it enables you to have discussions and interact with other traders.
Is social trading safe?
Safety depends primarily on the regulation of the broker, but the opinion is subjective. Final decisions should always be based on your own decision and not others.
Is social trading illegal?
Social trading is legal. However, you should make sure not to give financial advice to others unless professionally qualified.
---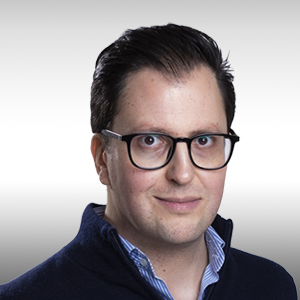 About The Author
Filippo Ucchino
Co-Founder - CEO - Broker Expert
Filippo is the co-founder and CEO of InvestinGoal.com. He has 15 years of experience in the financial sector and forex in particular. He started his career as a forex trader in 2005 and then became interested in the whole fintech and crypto sector.
Over this time, he has developed an almost scientific approach to the analysis of brokers, their services, and offerings. In addition, he is an expert in Compliance and Security Policies for consumers protection in this sector.
With InvestinGoal, Filippo's goal is to bring as much clarity as possible to help users navigate the world of online trading, forex, and cryptocurrencies.
---