easyMarkets Review: Pros and Cons Uncovered 2023
At InvestinGoal, we adhere to strict standards to ensure an unbiased review process. We conduct our reviews by examining each broker's offering and performance across 4 key categories. A final rating is produced for each forex broker based on a total of 187 data points. Learn more about our review process and methodology.
easyMarkets was founded in Europe, Cyprus, in 2001.
The broker boasts 37 international awards and strong regulation from 4 bodies including ASIC, CySEC, FSA (Seychelles) and FSC (BVI).
The main easyMarkets strengths include:
37 international awards
Very low minimum deposit
Fixed and variable spreads available
Proprietary risk-management features and methods offered
If you want to try out the platform, easyMarkets offers an excellent, unlimited demo account you can try out before getting into live trading.
OPEN AN EASYMARKETS DEMO ACCOUNT
(75% of retail CFD accounts lose money)
What Is Our Opinion On easyMarkets?
EasyMarkets is a market maker CFD broker offering fixed spreads from 0.7 pips on forex. They are very accessible thanks to low costs, no inactivity fees, a great range of base currencies, and features suited to all levels of traders.
An extremely well-trusted broker regulated by two top bodies they have won 37 awards across almost 20-years in the business.
This regulation and transparency allow them to offer the best in fund protection to EU traders and others while providing a very flexible trading environment. You will find a good range of account types available including both an unlimited demo account and an Islamic account.
Various types of trading like scalping, hedging, algo-trading, and the use of VPS are also all permitted, though the broker does not provide their own VPS.
What are the easyMarkets Pros and Cons?
Pros
On the other side, there are plenty of EasyMarkets advantages to note. Among these is the huge range of base currencies they make available. This helps you avoid any unneeded currency conversion fees. Also, they don't charge an inactivity fee which is ideal if you are a casual trader.
At EasyMarkets you will also find a couple of very unique features. These include the "Freeze Rate" feature that can freeze an asset price for a few seconds, perfect in a volatile market, and the "Deal Cancellation" feature that in some situations can allow you to cancel and refund a losing position for a small fee.
Also, on the easyMarkets platform you can manage your risks with guaranteed stop loss and take profit so your trades are executed with no slippage.
Cons
Starting on the downsides, the major points that may cause you a little concern are that EasyMarkets is a market maker. Just be sure to read all the signup documentation so you are clear before starting to trade.
The next point is that they do not have a really wide asset selection, at least not as much as you would think for such a major broker, and a point that may be something to consider particularly for more experienced traders is that, despite a good education section, they do have only a limited research area and features.
Pros and Cons: a Summary
The table below charts more information on the pros and cons of each key broker area.
If you want to expand your research, and evaluate some options similar to this broker, you can consult the alternatives to EasyMarkets.
| easyMarkets offer | Advantages | Downsides |
| --- | --- | --- |
| Demo Account | Unlimited | N/a |
| Minimum Deposit | $25 | N/a |
| Forex CFD | Low trading costs | N/a |
| Islamic Account | Fully Sharia law compliant | A fee is charged for positions kept open for 14+ days |
Forex and CFD Review
Trading forex or CFDs at EasyMarkets from the outset you will find more than 100 forex pairs. This is actually a very good range of currency pairs.
The accounts are also available with a very accessible minimum deposit of just $25 and a spread that starts from a fixed 0.7 pips, and a variable from 0.5 pips.
EasyMarkets also offer some unique assets like forex vanilla options that are not widely offered by many other brokers while you can also trade forex futures, another relatively uncommon offering.
Pros
The broker offers a competitive spread on forex trading
The low minimum deposit is the same for both standard and VIP accounts
Unique markets like Vanilla options and forex futures are available
Cons
Fixed spread may not be ideal for everyone
A strong range of forex pairs but disappointing on the depth of offering in other asset classes
Islamic Account Review
An EasyMarkets Islamic account is available if you require one. With this type of account, you won't have to worry about any swap fees being charged, and the account is completely Shariah Law compliant with no additional fees typically charged.
The only exception here is if you hold a position open longer than 14-days, you may be charged a fee, but it is overall a great Islamic trading account option.
Pros
There are no swap fees and the account is fully Shariah law compliant
No additional fees typically replace the swap fee.
Cons
Holding a position open more than 14-days will incur a fee
Is easyMarkets Regulated And Legit?
When it comes to being regulated, EasyMarkets has in place the regulatory oversight of two of the top bodies in the industry. These are both tier 1, highly respected bodies in the form of CySEC which regulates the Easy Forex Trading LTD entity under #079/07, and ASIC which regulates the Easymarkets PTY LTD entity under #246566.
Global and international traders can also register with EasyMarkets applying for the EF Worldwide Ltd entity which is regulated by the FSA under #SD056. EasyMarkets adds a fourth license by the BVI under #SIBA/L/20/1135 for the EF Worldwide Ltd entity.
Foundation and Offices
EasyMarkets are a European broker who entered the industry in 2001. Through that period of time they have grown vastly in terms of reputation and experience. The broker operates two physical locations as follows:
Cyprus
P.O. Box 53742,
Limassol 3317
Australia
Suite 703, 65 York Street,
Sydney NSW 2000.
These office locations represent primary areas of focus for the broker who offer extensive services to traders throughout Europe and Australia as well as other regions.
Money Protection
Top-tier regulation is not the only measure in place to protect you as a trader at Easymarkets. You can also benefit from the negative balance protection that they put in place. This means that as a trader, you can never lose more money than you deposit in your account.
In addition to that, the broker also holds all deposits in segregated accounts so that your funds are completely safe even in the event of bankruptcy or insolvency.
Finally, if you are an EU trader, you can further benefit from the ICF fund which provides for an additional amount of up to €20,000 if there is a large scale financial problem.
Awards
Having been around in the industry for so many years, as you might expect, EasyMarkets has picked up many awards. They have collected 37 international awards in total.
This includes several recently such as the Best Forex Broker 2019 by The Forex Expo in Dubai, Most Innovative Broker 2018 by World Finance Markets Awards, and Best APAC Region Broker 2018 by ADVFN International Financial Awards. This shows that the broker is still very much considered to be a top global broker.
In Which Countries is easyMarkets not Available?
EasyMarkets offers its services to over 100,000 customers in over 150 different countries. Even so, there are a few banned countries where the broker does not offer services. These are as follows:
Burundi
Chad
Republic of Congo (Brazzavile)
Democratic Republic of Congo
Equatorial Guinea
Guinea Bissau
Libya
Somalia
South Sudan
Sudan
Canada (BC, ON, MB, QC)
Cuba
Haiti
Venezuela
Afghanistan
Cambodia
Iraq
Iran
Israel
North Korea
Syria
Turkmenistan
Yemen
Pros
They are very well-regulated by both ESMA and ASIC
The broker provides for several additional, and excellent money protection features
Cons
With only two offices, they are light on physical presence for a major broker
What Are easyMarkets Account Types?
There are a number of account types that you can choose from at EasyMarkets. Here is more information on all of them.
Demo
The demo account with any broker is a great place to get started. Here you will have the freedom to trade with virtual currency which means no risk, but in an account which functions just like a live one. It is the perfect place to learn as a trader and there is no obligation to deposit any real money after trading.
The EasyMarkets demo account is unlimited so you never have to close it, and it is really easy to open. All you will need is a verifiable email address, and a password. Then you are all set.
EasyMarkets Standard Account
The EasyMarkets Standard account is a very popular choice for traders with the broker. This account type, as with others, can be opened with a minimum deposit as low as $25 and a spread on forex that always remains competitive. This spread starts from only 1.7 pips.
When trading on this type of EasyMarkets Standard account, you will encounter no slippage thanks to the fast execution, and all trading on this account type is done through the convenient webtrader.
EasyMarkets MT4 Account
The EasyMarkets MT4 account is another very popular choice for traders with the broker. This is particularly true if you want to use the MT4 desktop platform as this is how trading is facilitated on this account, with webtrader unavailable.
Again with this type of account, the minimum deposit remains at a very competitive $25 only, so it is very easy to get started. Slippage can occur with this account type though it is rare. You should note that this also does not provide traders with a guaranteed stop loss. With that said, trading costs and spreads remain very competitive and it is a top account choice for many.
EasyMarkets MT5 Account
easyMarkets also makes available the MT5 account to trade with. The MT5 trading platform is available as WebTrader, desktop version and as a mobile App.
To open an easyMarkets MT5 account there is a still competitive minimum deposit of $25. Spreads on this account are only variable and they start from 0.5 pip on EUR/USD. It is important to note that variable spreads might entail some with slippage.
You can expect to trade with a leverage up to 2000:1 on forex, unavailable for EU and Australian retail traders since they are limited to 30:1. Lastly, you can't avail of guaranteed stop loss with the easyMarkets MT5 account.
EasyMarkets VIP Account
An EasyMarkets VIP account offers many great benefits including a reduced spread on forex trading at the broker. The spread with this type of account starts at 0.8 pips with a free guaranteed stop loss available. The minimum deposit required here is also kept quite low and accessible. With this VIP account it is also possible for you to upgrade your account type directly from an MT4 account too whenever you wish.
EasyMarkets Islamic Account
You will be glad to note that an Islamic account is available for traders at EasyMarkets. These accounts do not charge any swap-fees and so, they are fully compliant with Shariah law. EasyMarkets also do not charge any additional fees on these accounts, though if you keep a position open for more than 14 days, they may apply an extra fee in place of the swap fee.
If you are interested in learning more about these account types, then you can always check out our article on the best swap free brokers for more information.
EasyMarkets Professional Account
The final EasyMarkets account type available is the professional account. This is available to EU traders only, though in order to be eligible, you must meet two of the following requirements.
Have completed an average of 10 transactions of significant size per quarter in the past year
Own a financial instrument portfolio of over €500,000 in value (in your bank or trading account)
Be in possession of relevant experience in the financial services sector
If you do meet these requirements then you will have access to a number of additional benefits including a leverage of as much as 400:1 on forex, no slippage, a free guaranteed stop loss, and access to your own personal analysts and account manager. On top of this, you will still retain negative balance protection.
How Can You Deposit And Withdraw With easyMarkets?
Account Base Currency
There is a huge list of EasyMarkets base currencies available to choose from. A list of 18 are available in total.
This includes the following more common base currencies of, EUR (Euro), GBP (British Pound), USD (US Dollar), AUD (Australian Dollar), CAD (Canadian Dollar), CHF (Swiss Franc), SGD (Singapore Dollar), JPY (Japanese Yen), and ZAR (South African Rand).
Also included are a range of less common base currencies like MXN (Mexican Peso), TRY (Turkish Lira), CZK (Czech Koruna), NZD (New Zealand Dollar), CNY (Chinese Yuan), HKD (Hong Kong Dollar), NOK (Norwegian Krone), SEK (Swedish Krona), and the PLN (Polish Zloty).
Overall it is a huge range of choice which can greatly help you avoid any conversion fees that can happen when your base currency does not match that of your deposit or withdrawal method currency.
Deposit
Focusing on the deposit aspect of EasyMarkets we will look at the minimum deposit required, and the range of deposit methods available as well as any fees you may encounter along the way.
EasyMarkets Minimum deposit
The EasyMarkets minimum deposit for every account is $25. This also includes the VIP accounts which can ensure you more benefits than the Standard and MT4 account types.
Deposit Methods
With EasyMarkets, one of the key strengths you will find is the huge selection of deposit methods that are facilitated by the broker. Some of these may not be available in certain areas of the world but the entire selection includes the following.
Wire transfer is available, as is deposit by credit/debit card through Visa, MasterCard, Maestro, JCB, AMEX, and AstroPay. You can use online banking through Sofort, Giropay, iDeal, Malay local bank transfer, Webmoney, and BPay. eWallet deposit methods are also catered for through Neteller, Skrill, and Fasapay.
If you are in China, both Webmoney and WeChat Pay can be used to fund your account. Typically, the funding process takes about 24 hours for most methods though it could vary depending on your choice.
Deposit Fees
EasyMarket deposits are typically free of any fees. The only exceptions here are if you deposit a currency that is not supported as a base currency, then you will have to pay a conversion fee. Similarly if you use a wire transfer, your bank may charge a fee.
Withdrawals
Here is the lowdown when it comes to EasyMarkets withdrawal methods and what is available.
Withdrawal Methods
When it comes to the broker withdrawal methods available, these are typically the same as all of the deposit methods we just mentioned. So wire transfers, credit/debit cards, a huge range of online payments and eWallets are available to withdraw funds. Withdrawals from EasyMarkets typically take around 2 business days.
Withdrawal Fees
Generally, EasyMarkets withdrawals are all fee-free.
How Much Are Trading Fees With easyMarkets?
EasyMarkets is one of the few major brokers who offer fixed spreads to traders. This is great if you want to get a picture of exactly how much your trades will cost. The fixed spread on a standard account starts from 1.7 pips, or from 1.2 pips if you are trading on an MT4 account. This can be greatly lowered if you apply for a VIP account.
Here is a look at some example spreads from the most traded assets with the broker.
EUR/USD – 0.5 pips
SPX500 – 0.5 pips
Gold – 75 pips
BTC/USD – 35$
Another great feature offered by EasyMarkets is the ability to freeze the rate. This can freeze the price of an asset at a certain point which can allow you to open a position at a great price. For example, in a volatile market, if the price suddenly drops, you can use this feature to freeze the price low to allow you to buy in before it recovers.
Overnight Fees
An overnight fee is common among all brokers in the industry and is charged on virtually every asset at EasyMarkets since they are a CFDs provider.
This is the fee incurred for holding a position overnight which is charged at the closing time of the market. Since the fee depends on the asset at the market at that time, you can check your trading platform to confirm the fee for that particular time.
How Much Are Non-Trading Fees With easyMarkets?
Here are a couple of other fees which you may encounter when trading at EasyMarkets.
Inactivity Fees
EasyMarkets do not charge any inactivity fee. This is a nice bonus since the fee is charged by many brokers in the industry.
Pros
The unlimited demo account is perfect for new traders
A low budget VIP account with a low minimum deposit makes it extremely accessible
EasyMarkets provide a huge number of base currencies which can help you avoid fees
They have a great range of deposit and withdrawal methods to improve ease of use
There is no EasyMarkets inactivity fee. Perfect for casual traders
Which Markets Does easyMarkets Offer?
EasyMarkets is a CFDs broker, every asset listed on the platform is offered in CFDs. Here is a detailed look at exactly which markets and assets are available to be traded.
Forex
The broker makes more than 100 forex pairs in total available for trading. The spread here typically starts from a fixed 0.7 pips though this will depend on your chosen account type.
Commodities
There are 17 commodities in total available for trading as CFDs with EasyMarkets. These include 5 metals in the form of gold, silver, copper, palladium, and platinum as well as 5 energies including oil, natural gas, and heating oil.
7 agricultural commodities are also available for trading including coffee, wheat, and cotton. Both gold and silver here are available to trade against more than 8 currencies.
Indices
Several indices from all over the world are available to trade as CFDs. This includes indices from around the EU, UK, US, Australia, Swiss and Asia.
You can find the major cash indices at the best market conditions, from 0.45 pips
Shares
EasyMarkets has more than 40 major shares available for trading. These come from markets all around the world in the EU, US, Hong Kong, Japan, and Australia.
When trading shares you can also avail of a free guaranteed stop loss, fixed commissions, and no slippage. The benefit here is that you can also earn dividends on shares traded through EasyMarkets if the stock does pay a dividend.
Cryptocurrencies
Cryptocurrency here can be traded again as CFDs and there are several cryptos available. These are Bitcoin, Ethereum, Ripple, Cardano, Polkadot, Algorand, ChainLink, Solana and Uniswap which are all traded against the USD. You can purchase a minimum of 0.25 BTC, 1 ETH, or 1,000 XRP.
Forex Vanilla Options
Vanilla options are also available for trading at EasyMarkets and options on forex, commodities, shares, indices, and crypto are all available.
Forex Forwards
Forex forwards also known as forex futures can also be traded at EasyMarkets. These futures are contracts to buy a certain currency at a specified price and date in the future though they are routinely traded around prior to this date. A total of 35 forex futures are available for trading with the broker.
How Are Execution, Leverage And Position Sizing With easyMarkets?
There are a number of trading features you can expect to find with EasyMarkets. Here is a closer look.
Executions
EasyMarkets is a market maker broker when it comes to executions. This means they act as a counterpart to your trades and create their own internal market. This may not be perfect for those who prefer direct market access though it does allow the broker to manage the prices they offer for consistency and facilitate features like the free rate.
Leverage
Leverage is available through EasyMarkets. This leverage will depend on where you are based and also the asset you are trading. If you are registered with Easy Forex Trading LTD in the EU or UK then the leverage will be 30:1 for retail traders. The exception here would be if you qualify as a professional trader in which case your leverage would be up to 200:1 using webtrader, or up to 400:1 using MT4.
If you are registered with Easymarkets PTY LTD under ASIC regulation, the maximum leverage available will always be up to 30:1 maximum.
Sizing
The minimum trade size available at EasyMarkets is 1 micro lot. This is equal to 0.01 standard lots or a cash value of $1,000 though it can be less if you are applying leverage on your trading.
Risk Management
When it comes to the area of risk management when trading at EasyMarkets, the broker makes available the tools which are in place on the trading platforms. In this case that means that you can set stop losses, trailing stops, and take profits all in an effort to manage your active positions. You can also set limited orders as a way of managing your entry point to new positions. If you are trading on leverage then the broker will also assist by providing margin calls that can stop you falling below a certain point of equity.
Trading Hours
The trading hours available on EasyMarkets will depend on the assets you are trading. Forex markets are available on a 24/5 basis Monday to Friday as are commodities markets. Cryptos can be traded 24/7, and indices, shares, and other assets will depend on the local trading hours of where these assets are traded.
Forbidden trading techniques
EasyMarkets are quite open and flexible when it comes to trading techniques. Both scalping and hedging are permitted and available. So too is algorithmic trading through utilization of the EAs feature from MT4 and MT5 trading platforms. You can also use your own VPS although the broker does not provide any of their own.
What Platforms Does easyMarkets Offer?
Here is a closer look at exactly what is available in terms of trading platforms and tools with EasyMarkets.
Charting and Trading tools
The trading experience at EasyMarkets is highly customizable thanks to the extensive range of charting tools and indicators that are made available through the trading platforms. A total of 51 charting indicators and 31 drawing tools are accessible to make your experience as detailed as possible. One click trading from charts, and the setting of price alerts is also something that is catered for.
EasyMarkets MT4 Desktop Platform
One of the most-recognized and respected trading platforms in the industry, MT4 desktop is an easy to use, highly customizable third party platform that has been around for many years. It also provides features to allow for algorithmic trading through EAs and is easy to run on almost any machine.
At EasyMarkets, more than 80 CFDs markets are offered through the platform, all of which are available with fixed spreads.
easyMarkets MT5 Platform
easyMarkets makes available the MT5 platform on desktop, mobile and WebTrader.
There are no commissions or hidden fees, and MT5 is the only platform which offers variable spread starting from 0.5 pips. Also, algorithmic trading through EAs is allowed.
easyMarkets TradingView Platform
You can access tight fixed spreads and a social network for traders on easyMarkets.
Benefits of easyMarkets on TradingView include advanced charting and analytics, is highly customizable, and also no commissions or hidden fees.
TradingView lets you combine easyMarkets industry leading conditions with zero slippage on limit orders.
EasyMarkets Web Platform
The EasyMarkets webtrader platform is also available on some account types and very easy to use and user-friendly.
This trading platform caters for a wide range of additional features including a market sentiment indicator, and the freeze rate feature as well as the unique dealCancellation feature that can allow for a refund on certain loss making positions depending on the situation.
Of course, as a Webtrader it is easily run through your browser on almost any device.
Vanilla Options Trading Platform
Another platform available through the broker is their proprietary vanilla options trading platform. This facilitates options trading through a very intuitive webtrader platform. This trading platform can also be accessed directly through the EasyMarkets web platform if you are interested in vanilla options trading.
EasyMarkets APP
Mobile trading with the broker is provided through the EasyMarkets app. This app is available for mobile trading through iOS or Android devices and is very easy to use as well as being sufficiently in-depth to include a good range of tools and indicators.
Many more features are available including the dealCancellation feature, and tools like a financial calendar, push notifications, and the market sentiment indicator can all be accessed through the app. Altogether it makes trading on the move a very easy experience.
What Extra Trading Services does easyMarkets Offer?
There are also a few more products or features which you may come across during your time trading at EasyMarkets. Here is a closer look.
EasyMarkets dealCancellation Feature
This feature does exactly as it says in the name. If you make a mistake and open a position that then starts to lose money on your misjudgement, you can close that position and have your losses refunded for a small fee in many cases.
EasyMarkets Freeze Rate
This feature lets you freeze a rate on a certain asset for just a few seconds to give yourself time to get into that position. This is ideal if you are trading volatile markets and spot a low position which may not hold too long.
Social Trading – Copy Trading
At the moment, EasyMarkets does not offer social or copy trading services. However, if you want to engage other types of copy trading, EAs and trading robots are available to use through your MT4 trading platform.
Pros
The broker makes guaranteed stop losses available. This is ideal for lower-risk trading
The EasyMarkets dealCancellation feature is very unique and can allow you to recover from some mistakes for a small fee
Another unique feature is freeze rate. This can allow you to take advantage of the very best rates available
Both options and futures trading is available along with the other range of markets
Cons
No nano lots are available for trading, with micro lots being the smallest size available
Although VPS are allowed, the broker does not offer any specific deals of their own
The number of assets available is still quite limited for a major broker
With no direct social or copy trading features, these traders may be lost
How Is easyMarkets Customer Service?
Languages
With language availability you will find a total of 8 languages available through the broker website. These are English, Chinese, Polish, Arabic, Spanish, German, Portoguese and Japanese. This should provide quite well for traders all over the world.
Customer Service
EasyMarkets customer service is professional and responsive. They can be contacted through a web-based live chat, through email, or phone. Again in this area a number of languages are supported and a detailed FAQ section is available on the broker website that can help you answer the most common questions.
Does easyMarkets Have Research And Education Services?
Research
In terms of EasyMarkets research, a few things are available. A detailed economic calendar will be there at your disposal, as will and up to date selection of the latest market news, and live currency rates as standard.
The broker also provides built-in charting analysis from tradingview to make sure you have access to the most information as possible.
Education
When it comes to the EasyMarkets education being offered, this section is very well provided for. There is a selection of free PDFs that you can learn from on a very wide range of topics.
These include several types of trading like CFDs, options, and futures. If you are a new trader you will certainly benefit from the basic terminology, and risk management materials and well as a useful MT4 platform training guide and glossary.
Even if you are more experienced there is still something here for you with information on technical analysis and market entry and exit points also available.
Pros
The broker offers a very wide educational section that can provide something for all levels of trader
Cons
The research section, while good, is still a little limited for a major broker
EasyMarkets vs other brokerage firms
FAQs
Is EasyMarkets legit?
Yes. EasyMarkets is very legit. They are a safe and extremely well-regulated broker choice. They have built a trusted reputation in the industry over many years.
How good is EasyMarkets?
Easymarkets is a great broker in terms of trading costs, security and more. They are a popular choice among many major forex brokers for exactly these reasons.
Where can I find an EasyMarkets no deposit bonus?
At this time, EasyMarkets does not offer a No Deposit Bonus.
How much is the maximum leverage on EasyMarkets?
The maximum EasyMarkets leverage will vary depending on the EasyMarkets entity you register with. The maximum leverage available is 30:1 on major forex pairs under the European, UK and Australian (ASIC) entities.
Can I use EasyMarkets to trade in the EU?
Yes, EasyMarkets is an ESMA/MiFID compliant CySEC regulated broker under the registration number 079/07. They are a popular choice in the EU and fully available to EU traders.
How much are the EasyMarkets spreads?
EasyMarkets offers Fixed Spreads from 0.7 pips on the easyMarkets platform, TradingView and MT4. Variable spreads from 0.5 pips are available on MT5 only.
---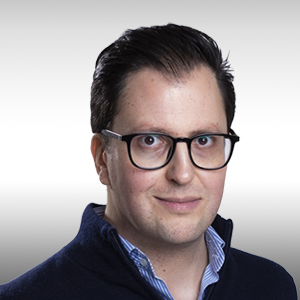 About The Author
Filippo Ucchino
Co-Founder - CEO - Broker Expert
Filippo is the co-founder and CEO of InvestinGoal.com. He has 15 years of experience in the financial sector and forex in particular. He started his career as a forex trader in 2005 and then became interested in the whole fintech and crypto sector.
Over this time, he has developed an almost scientific approach to the analysis of brokers, their services, and offerings. In addition, he is an expert in Compliance and Security Policies for consumers protection in this sector.
With InvestinGoal, Filippo's goal is to bring as much clarity as possible to help users navigate the world of online trading, forex, and cryptocurrencies.
easyMarkets Review: Pros and Cons Uncovered 2023
Related Reviews
---