FXCM Review: Pros and Cons Uncovered 2023
At InvestinGoal, we adhere to strict standards to ensure an unbiased review process. We conduct our reviews by examining each broker's offering and performance across 4 key categories. A final rating is produced for each forex broker based on a total of 187 data points. Learn more about our review process and methodology.
Founded in 1999 in the United States, FXCM is one of the longest-standing brokers in the industry.
FXCM has oversight in place from ASIC, the FSCA, and the FCA, all highly-regarded regulators. They also have offices in 5 locations around the world. FXCM is particularly well-known and popular among South African traders.
The InvestinGoal team has gone in-depth on FXCM to provide the clearest possible insight on all key areas of the broker including security, costs, account types, and more.
The main strengths of FXCM include:
Extremely Low Spreads
Well-regulated
Spread betting available
In addition to offering very low spreads and several different account types, you can also try out a demo account that replicates live trading but in a risk-free environment with virtual funds. It is a great opportunity to try out FXCM before trading for real.
OPEN AN FXCM DEMO ACCOUNT
(67% of retail CFD accounts lose money)
What Is Our Opinion On FXCM?
FXCM is an award-winning broker with trading available in more than 190 countries offering floating spreads* starting from 1.3 pips on forex; if you qualify for the Active trader program, the spread can start from 0.2 pips. FXCM offers spread betting, which is not very common, but with only around 100 assets available, the selection is limited.
*As per FXCM's Spread Report (2020Q4).
They are one of the top broker names in the industry and greatly respected with a number of different security measures in place to protect you as a trader including negative balance protection, the use of segregated accounts, and up to £85.000 insurance for UK retail traders.
As mentioned, they are award-winning with more than 25 accolades collected across the world though they are still unavailable in a few, usually African or Asian countries.
Their low $50 minimum (applies to non-EU and UK clients) deposit makes them extremely accessible alongside a rewarding active trader program.
What are the FXCM Pros and Cons?
Pros
Looking at the positives, the protective measures in place including the insurance of £85,000 for UK traders, negative balance protection, and the use of segregated accounts are all good in pointing to a very transparent and trustworthy broker.
The low FXCM minimum deposit at $50 (applies to non-EU and UK clients) also ensures everyone has access to trade, while finally, the fact FXCM's liquidity providers include global banks, financial insitutions and other market makers means you get high liquidity which should mean great prices and really fast trade executions.
Cons
Even for such an illustrious broker, there are a few downsides. These include the fact they are no longer regulated in the US as well as the fact their asset selection is a little limited compared to many of the top brokers.
It is also a common thing that many have run into problems making withdrawals when their account has not yet been verified. Before making your withdrawal then, it is important to double-check you are fully verified.
Pros and Cons: a summary
The table below takes a look at the pros and cons in each area of the broker.
If you want to expand your research, and evaluate some options similar to this broker, you can consult the alternatives to FXCM.
| FXCM offer | Advantages | Downsides |
| --- | --- | --- |
| Demo Account | Unlimited | N/a |
| Minimum Deposit | $50 (for non-EU and UK clients) | N/a |
| Forex | Very competitive spread with the Active Trader Program | Low number of assets |
| Shares | Popular/major companies are available | Low number of assets |
| Spread Betting | Very competitive spreads | Available to UK and Ireland traders only |
CFD and Forex Review
Trading forex at FXCM you will have 39 pairs to choose from. This includes major, minor, and exotic currency pairs as well as some forex baskets like the JPYBASKET which is a Yen index.
In forex, your spreads typically start from 1.3 pips though this can drop to 0.2 pips if you are in the active trader program. The major averages are 1.3 pips for EUR/USD, and 2.3 pips for EUR/GBP as an example.
This spread as standard is pretty high but a good range of pairs are offered along with the unique forex baskets where you will also find a USD, and emerging markets basket alongside the Yen basket.
These unique markets then, and the solid range of forex pairs, make FXCM a good choice if you are looking for market variety.
Pros
There is a good selection of different markets to trade
The active trader spread starts at a very low point
Trading in unique assets like forex baskets and forex futures is available
Cons
Though the market offering is diverse, there still could be more assets to choose from
The standard spread is relatively high from 1.3 pips if you don't qualify as an active trader
Shares Trading Review
Shares trading at FXCM is also possible. There are only 15 US shares available which is again low compared to many top brokers, but they are a good choice for trading some of the most popular companies that are available here.
You should note though that this offering is not available in all countries, while they do also offer stock baskets also known as blends that are not offered by too many other major brokers.
Pros
Major company shares around the world are tradable
Blends are a unique asset offered by FXCM and not many others
Cons
The offering is not available across all countries
15 stocks is a very limited offering from a major broker
Spread Betting Review
FXCM spread betting is made available where regulation permits, to UK and Ireland based traders. Here you can spread bet on 39 different assets.
In UK, you can start trading with FXCM with £300. Overall, if you are into spread betting then FXCM could be a good value starting point with a low spread and accessible minimum deposit.
Pros
The spread here is extremely competitive
Cons
Asset selection again is quite limited
Is FXCM Regulated And Legit?
Presently, most of the entities under FXCM are very well regulated by three of the most respected top-tier regulatory bodies in the industry. Depending on where they are operating, the broker has several entities which it trades under. These entities are then regulated as follows within the corresponding regions:
Stratos Global LLC is regulated by FCA (217689) in the UK
FXCM Australia Pty. Limited is regulated by ASIC (309763)
FXCM South Africa (PTY) LTD is regulated by FSCA (46534)
Foundation and Offices
FXCM was founded in 1999 in the United States. Since that time, they have grown to become one of the best known forex brokers in the world. This is a process which has seen them expand their presence worldwide. They now operate 10 office locations in 5 continents around the world. They now have offices in the following locations:
Europe
Oceania
Asia and Middle East
American continent
Africa
Johannesburg, South Africa
This physical presence shows how the company has now grown into a worldwide broker and one of the foremost in the industry around the world.
Money Protection
Further to having some of the best regulatory oversight in the industry, FXCM's regulated entities also make a number of other considerations to help protect you as a trader. These include offering negative balance protection. This protection means that you are unable to lose more than the money available on their account.
Your funds with FXCM's regulated entities are also always kept in segregated accounts with top-tier financial institutions. This helps ensure that even if the broker did run into financial troubles, you would be fully protected.
Added to this, FXCM also provides for additional insurance which will protect you in the event of bankruptcy and insolvency. In that event, this can provide up to £85.000 for UK traders.
Awards
The broker is very well decorated. When it comes to FXCM awards, they have won more than 25 over the years. This includes picking up an award for having the best trading tools in 2020. This helps demonstrate that the broker is always working hard to stay at the top of the sector.
In Which Countries is FXCM not Available?
Although FXCM works hard to provide service to traders all around the world, and they successfully do so to traders in more than 190 countries, there are still a few places where they do not accept traders from. Those locations are as follows:
Pros
The broker has established a very extensive physical presence with offices in countries all around the world
They have extremely trusted regulation in place by a number of the top bodies in the industry
FXCM has won more than 25 awards over their years in business
Trading is available worldwide in more than 190 countries
Cons
Their US ban does not do the broker any favors, but they counteract this well with a very trusted reputation in other places
What Are FXCM Account Types?
There are several FXCM account types to choose from. Here is a closer look at exactly what the broker makes available in this respect.
Demo
Demo accounts are the ideal place to begin trading with any broker. Here you can experience exactly what it is like to trade live but without any of the risk. Trading with virtual funds, you will also be under no obligation to deposit any real funds while you are using a demo account.
FXCM offers an unlimited demo account. This also means that even if you open a live trading account, you can still maintain your demo account. This is perfect for continued practice or strategy testing.
Also, you only need the most basic of details including your name, email, country, and a mobile number in order to open an FXCM demo account, the process could not be easier.
FXCM Standard Account
The most common choice for many is the FXCM Standard account, through this trading account you will have access to a selection of 39 forex currency pairs. This includes CFD markets on major indices, commodities, metals, and bonds too.
A $50 (for non-EU and UK clients) minimum deposit helps in keeping the account very accessible to all types of traders, and with a very deep liquidity pool available on forex and all markets, the spreads can start from a competitive 1.3 pips for EUR/USD with the forex market open on a 24/5 basis Monday to Friday.
This spread will drop even more to a starting point of 0.2 pips for EUR/USD if you qualify for the active trader program.
FXCM Spread Betting Account
The FXCM spread betting account is perfect if you are interested in spread betting. Currently the account is only available to UK and Ireland based traders with FXCM. What you will find here is more than 39 instruments.
UK traders can start trading with FXCM with £300.
FXCM Islamic Account
You will be glad to note if you are an Islamic trader, that the FXCM Islamic account is available should you require it.
As with all Islamic accounts in the industry, in order to remain compliant with Sharia law, no swap fee is charged. In return, you may experience a slightly higher spread on assets traded through this account type. The FXCM mark-up here starts from 0.4pips.
If you are interested and want to learn more about these account types, then feel free to check out our article on the best Islamic forex brokers.
How Can You Deposit And Withdraw With FXCM?
Account Base Currency
The account base currency is that which is available to trade in on your account. With FXCM base currency availability, the USD, EUR, and GBP are available. FXCM also offer AUD, CHF and more base currencies, however, this depends on the FXCM entity you register with.
You should note that if you deposit in, or withdraw to a different currency than these with your payment method, you will incur a small conversion fee.
Deposit
Here are some more details in regard to the FXCM minimum deposit and the deposit methods that are available to you as a trader with FXCM.
FXCM Minimum deposit
The FXCM minimum deposit is $50 (for non-EU and UK clients). Depositing with the broker is typically instant in most cases depending on the method you use. With that said, your first deposit may take 2 or more business days to complete. If you do encounter any issues, then there is a full tutorial provided by FXCM with text included, on how to deposit funds.
Deposit Methods
The FXCM deposit methods available include bank wire transfer, deposit through credit/debit cards that are Visa or MasterCard, eWallets including Skrill and Neteller, and Union Pay. As mentioned, the timing is usually instant but wire transfer may take a couple of business days to complete.
Deposit Fees
FXCM deposits are usually fee free. The only exception here is if you are depositing in a non-base currency at which time you may incur a currency conversion fee. Your bank may also charge you for making wire transfers depending on their policy.
Withdrawal
Here is exactly what to expect when you are making an FXCM withdrawal.
Withdrawal Methods
The FXCM withdrawal methods available match exactly those that are available for deposits. This means you can use bank wire transfers, credit/debit cards that are Visa or MasterCard, Union Pay, and eWallets in the form of Neteller or Skrill. Withdrawals may take up to 48 hours to complete and again there is a withdrawal tutorial video available if you encounter problems.
Withdrawal Fees
As with deposits, FXCM withdrawals are usually fee-free.
How Much Are Trading Fees With FXCM?
With FXCM spreads and commissions, the broker only offers floating spreads, so fixed spread trading is not available here. These floating spreads start from 1.3 pip on forex but they can drop lower to a starting point of 0.2 pips if you qualify for the active trader program. None of the FXCM account types charge a commission.
Here is a sample of some average spreads (derived from tradable prices at FXCM during 2020 Q1) on the most commonly traded assets with FXCM:
EUR/USD – 1.3 pips
SPX500 – 0.60 pips
Gold – 0.76 pips
Bitcoin – 27.13 pips
US Shares – 0.00%
Overnight Fees
The overnight fee, as with every broker, is the fee that you incur if holding a position overnight. This is charged by FXCM at the closing hour of the market and since they are a CFDs broker, this fee is applied to every asset. The exception here being if you are trading through an FXCM Islamic account.
Since every asset has its own fee, and this is constantly changing based on the market, you can get the precise infor at that time through the brokers trading platforms.
How Much Are Non-Trading Fees With FXCM?
Inactivity Fees
An FXCM inactivity fee is charged, however this only happens after a period of 12 months with no client-initiated activity. The inactivity fee is $50 per year. You should also note that this fee only applies to live trading. You do not get charged this fee on an FXCM demo account.
Pros
FXCM has a good range of account type choices available to suit most traders
The minimum deposit is kept very low (for non-EU and UK clients). This helps make trading accessible to all
They have an excellent active trader program which provides good rewards to traders who qualify
Cons
There are quite limited options for base currencies
FXCM payment methods could be expanded upon to provide more choice to traders
Which Markets Does FXCM Offer?
With little more than 100 assets available, some may consider the FXCM asset offering to be quite limited even though it covers a variety of markets. In any case, here are the markets and assets you can expect to find.
Forex
FXCM has 39 currency pairs in total available for trading. This includes a selection of major, minor, and exotic pairs with some forex futures also available. The spread here typically starts from 1.3 pips for EUR/USD unless you are in the active trader program where this can drop to 0.2 pips.
Forex Baskets
A unique range of assets offered by FXCM are their forex baskets. There are three of these available, the USD basket, the JPY basket, and the Emerging Markets basket. These baskets reflect the change in a currency against others which may influence that particular market.
As an example, the USD basket contains AUD, EUR, JPY, and GBP to the value of $10,000 each and as such, it is designed to increase when the USD increases against these currencies.
Commodities
At FXCM there are a total of 9 commodities available for trading. These include 3 energies assets, 3 metals, and 3 agricultural commodities.
Indices
Indices trading at FXCM is available on a total of 13 different indices from around the globe.
This includes markets in the US, EU nations, China, Hong Kong, Japan, and Australia all with competitively low spreads attached. Micro contracts are also available which can be suitable for lower budgets and margin requirements.
Stocks
A total of 15 US shares are available for trading with FXCM. These include major companies like Amazon, Apple, Boeing, Facebook, Google, Microsoft, Tesla, and others. This offering may not be available worldwide depending on where you are located.
Stock Baskets
There are 6 stock baskets available for trading. These are otherwise known as blends and they typically pool assets from a specific sector together so you can invest in that entire range of assets as one.
As an example here, an investment in the FXCM eSports blend would feature Sony, Activision, Nvidia, and others. Similarly to stocks, these may not be available depending on your location.
Cryptoassets
Crypto trading at FXCM is also available with 7 crypto assets up for trading. These include 1 cryptocurrency index, and 6 cryptos in the form of Bitcoin, Ethereum, Litecoin, Stellar, Ripple, and Bitcoin Cash.
How Are Execution, Leverage And Position Sizing With FXCM?
Executions
At the heart of FXCM's business is its commitment to offer clients competitive spreads and Fast Execution. Fast Execution means no re-quotes, no stop/limit restrictions, and up to 87%* of orders are executed at the requested price or better.
FXCM's liquidity providers include global banks, financial institutions and other market makers.
FXCM Group currently has a number of liquidity providers, including but not limited to: – Barclays Bank, PLC – Citadel Securities LLC – Citibank N.A. – Deutsche Bank AG – FASTMATCH INC – XTX Markets Limited – UBS AG – Morgan Stanley & Co., LLC – Commerzbank, HC Technologies LLC. FXCM also has a number of Liquidity providers that stream pricing through the FastMatch Electronic Communication Network.
*As per FXCM's Slippage Statistics Report (Jan 2021)
Leverage
The amount of FXCM leverage you will have access to depends primarily on two factors. The first of these is which regulation you fall under, while the second is the asset you are trading.
Within Europe, Australia (ASIC) and the UK, due to regulation, the maximum leverage you will be entitled to on any market and from any broker will be 30:1.
In South Africa if your equity is lower than $20,000 you will have access to leverage of up to 400:1 on major forex pairs. If your equity is over $20,000 then this leverage drops to 200:1.
Sizing
FXCM caters for a minimum trade size of 1 micro lot. This is the same as 0.01 standard lots and effectively has a cash value of $1000. With that in mind then, this is the lowest trade size you can open, though this amount can be further reduced significantly if you are taking advantage of the FXCM leverage on offer.
Risk Management
Effective risk management plays a very important role in trading with any broker. Through FXCM and their trading platforms you will be able to set a number of tools in motion to help you stay protected when you are trading.
Stop losses, take profits, and trailing stops can all help in managing your positions that are currently open. Limit orders can help you manage entry into a new position, and margin calls from the broker will ensure your equity never drops below a certain point.
These are the 5 key tools that the broker and trading platforms have in place to assist you in terms of risk management.
Forbidden trading techniques
When it comes to trading techniques, FXCM is very open in what is allowed. They are a very algo-friendly broker who provide for a range of extra tools to accommodate algo traders.
Such tools include a range of additional APIs like Rest API, Java API, and FIX API, as well as ForexConnect, all aimed at improving your algo-trading experience.
Most of these are also available free of charge to FXCM traders and can be applied on desktop, webtrader, and mobile. The broker also allows for you to customize these APIs or code your own algorithms in Java, C#, HTTP, and more languages.
On the more traditional trading side, FXCM allows both scalping, and hedging, and of course, you can open a spread betting account if you are trading under the UK entity of the company.
What Platforms Does FXCM Offer?
Here we will take a more detailed look at exactly which trading platforms are available when you are trading at FXCM on both desktop and mobile.
Charting and Trading tools
The charting indicators and trading tools you will have access to at FXCM are incorporated within the trading platforms the broker offers including MT4. In total you will have access to a range of 51 charting indicators and more than 30 drawing tools to help you refine and customize your charting experience.
You will also have the ability to set your own price alerts and make orders directly from charts in many cases.
MetaTrader 4
MT4 is a hugely familiar name in the forex trading industry. This trading platform has been renowned for many years as one of the most powerful trading platforms of choice for all traders in the industry.
With MT4 you will get a platform that is highly secure, extremely robust, user friendly, and lightweight enough to run on almost any device. You will also have access to a huge range of charting tools and indicators as well as the ability to auto trade and employ strategies through the EAs feature.
MT4 with FXCM is available on mobile and smart devices as well as on desktop, though the webtrader is not provided. The platform will run on Android or iOS devices while the desktop variant works with Windows or Mac.
FXCM Trading Station
FXCM trading station is the proprietary trading platform of FXCM and is available through their very intuitive and attractive webtrader to run in your browser, or on both desktop and mobile. The platform is award-winning and very powerful with all of the key features and order types you need built in.
You will also have access to the latest news, research, and an economic calendar right there in the trading platform.
All of your charting analysis through the platform can also be retained through a convenient cloud service. This adds to the already very accessible nature of the trading platform and it is an excellent addition to the FXCM offering.
FXCM Tradingview
Tradingview is a third party software which is available through FXCM. The broker does well in providing you with the premium version of the service for one-year for free. The tradingview software is excellent for research and can help you very much in identifying market patterns.
It also offers extensive charting analysis with a huge range of additional charting tools. It is also a place where you can backtest your APIs and obtain live feedback as you code as well as publishing your own market analysis.
Overall, this is a very respected service in the industry and it is commendable of FXCM to offer this additional service free of charge.
What Extra Trading Services does FXCM Offer?
If you are trading at FXCM then there are a few additional products you may encounter along the way as follows.
FXCM Pro
FXCM is uniquely positioned with this product in the fact that they can actually function as a liquidity provider for other equities including brokers.
This may be a very suitable service for the likes of high-frequency trading firms (HTFs), small and medium sized hedge funds, proprietary trading firms (Prop Shops), and small regional and emerging market banks.
The provision of this product further enhances the reputation and stature of FXCM within the industry.
FXCM Downloadable Tools
FXCM provides for an extensive range of additional downloadable tools such as EAs and APIs that the broker has created. These include a variety of indicators, charting analysis, and other add-ons. Some of these are free, while others are paid applications and tools.
Social Trading – Copy Trading
FXCM social and copy trading are both made available in connection with Zulutrade. The Zulutrade social copy trading platform allows you to open and account and connect it to your broker, in this case FXCM.
Pros
The broker is extremely good for, and well adapted to algo-trading with a wide range of features provided
They provide a vast range of trading tools for which they are award-winning
The FXCM trading platform offering is excellent with many top trading platforms available
Both social and copy trading are made available through FXCM
Cons
They do not have nano lot trading. A micro lot is the smallest available trading size
The broker provides trading in a limited amount of assets with just over 100 available
How Is FXCM Customer Service?
Languages
There are over 10 languages supported by the broker website when you are trading with them. These languages include English, French, Spanish, and Arabic with an excellent support also in place for a variety of Asian languages including Chinese, Indonesian, and Vietnamese.
Customer Service
When it comes to customer service, FXCM makes this available in more than 10 languages again.
These are the same you will find as available on their website. Thanks to the global presence of the broker, they also have in excess of 20 numbers you can call from around the world to access customer service. Besides telephone, you can also contact FXCM customer service through the website-based live chat, and email.
Does FXCM Have Research And Education Services?
Research
The FXCM research section can be described as excellent. They provide very well for an extensive number of features and tools to help you get the most out of a trading experience.
These tools include a detailed economic calendar, access to technical analysis and trading analytics from their in-house expert team, trading signals to help you decide when to enter or leave a market, and a huge number of additional trading indicators in this respect.
The Market Scanner feature also provides you an up to date and speedy overview of trading opportunities in the market.
In addition, you will receive a free one-year subscription to Tradingview Pro. This will further help you in conducting effective market analysis. The broker also has many add-ons and APIs you can download for even more extensive charting analysis should you need it.
Education
FXCM education section provides for a good range of choice when it comes to learning more about forex trading and the wider industry. The range of materials available here is ideal for beginners, but also has something to offer more experienced traders particularly through the daily webinars that are made available.
Also on offer here is a basic forex training through a range of materials that includes videos and other content, as well as a range of tutorial content on other aspects of the broker such as the trading platforms.
Pros
They provide for a wide range of languages with more than 10 available from the website and customer service
The FXCM research section is one of the most well-equipped and detailed in the industry
With a huge range of phone contact numbers, the broker can be reached from almost anywhere in the world
Cons
The education section could be expanded to cater a little more beyond just new traders
FXCM vs other brokerage firms
FAQs
Is FXCM legit?
Yes. FXCM is completely legit, safe, and majority of its entities is very well-regulated. They are one of the biggest names in the industry and have spent many years building a highly trusted reputation.
Does FXCM provide a demo account?
Yes. A comprehensive FXCM demo account is available to try. This is also a perfect place to learn more about the broker and the industry in general.
What is the minimum deposit on FXCM?
The minimum deposit with FXCM is $50 (for non-EU and UK clients).
What are the spread rates on FXCM?
FXCM offers floating spreads that are very competitive. Spreads at FXCM start from 1.3 pips on major forex pairs and vary depending on your account type and assets traded.
What is the FXCM contact support number for the UK?
In the UK there are several FXCM contact support numbers that you can use. These are as follows. UK Freephone: 0808 234 8789, UK Customer service number: +44 20 7398 4050, and the UK SMS support number: +44 7537 432259 if you want support by text message.
Leverage: Leverage is a double-edged sword and can dramatically amplify your profits. It can also just as dramatically amplify your losses. Trading foreign exchange/CFDs with any level of leverage may not be suitable for all investors.
InvestinGoal is acting in a capacity of a marketing affiliate of FXCM EU LTD.
---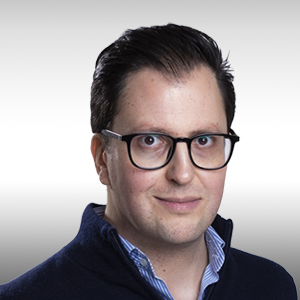 About The Author
Filippo Ucchino
Co-Founder - CEO - Broker Expert
Filippo is the co-founder and CEO of InvestinGoal.com. He has 15 years of experience in the financial sector and forex in particular. He started his career as a forex trader in 2005 and then became interested in the whole fintech and crypto sector.
Over this time, he has developed an almost scientific approach to the analysis of brokers, their services, and offerings. In addition, he is an expert in Compliance and Security Policies for consumers protection in this sector.
With InvestinGoal, Filippo's goal is to bring as much clarity as possible to help users navigate the world of online trading, forex, and cryptocurrencies.
FXCM Review: Pros and Cons Uncovered 2023
Related Reviews
---