Vantage Review: Pros and Cons Uncovered 2023
At InvestinGoal, we adhere to strict standards to ensure an unbiased review process. We conduct our reviews by examining each broker's offering and performance across 4 key categories. A final rating is produced for each forex broker based on a total of 187 data points. Learn more about our review process and methodology.
Vantage is an award-winning broker with over 10 years of experience. The broker operates with ECN execution providing fast order execution that is popular among both scalpers and day traders. Vantage also offers a wide range of trading platforms and a range of base currencies.
In this Vantage review, the InvestinGoal team has looked at all the important areas of the broker including their trading fees, funding methods, and educational content so that you can make the most informed broker choice.
The key strengths of the Vantage include:
Wide range of base currencies
Low minimum deposit
Competitive spreads
Several copy trading platforms
Fast order execution
Vantage offers multiple trading platforms. For that reason, it could be helpful to try out the demo account offered by the broker before getting into live trading.
(74-89% of retail CFD accounts lose money)
Our Opinion on Vantage
Vantage is a good choice STP/ECN broker with low spreads.
They provide negative balance protection, a wide range of account types and base currencies as well as allowing hedging, scalping, and algo-trading with their own VPS.
The minimum deposit is a little high and instrument range quite limited but they do also have a rewarding active trader program.
The active trader program also provides for a deposit bonus though this is not available under ASIC and in the UK or EU, and rebates which are a great way to reduce costs trading by volume.
Additionally, should you wish to copy or social trade, you can engage with some of the best third-party platforms around using ZuluTrade, DupliTrade, and Myfxbook that can all be linked to your Vantage account.
Pros and Cons
Pros
On the plus side though there is also plenty to mention.
Vantage caters for a very fast execution speed along with extremely low spreads, particularly when trading through Raw and Pro EXN accounts where it starts from 0 pips averaging 0.2 pips on EUR/USD forex with a Raw ECN account, 0.4 pips for GBP/USD and 5.4 pips for the S&P 500 Index which are all very competitive.
You will not be charged any inactivity fee with the broker and they make an excellent range of base currencies available including the EUR, USD, GBP, AUD, SGD, JPY, NZD, HKD, and CAD which reduce the likelihood you would have a conversion fee to pay.
This combines with an excellent range of account types to choose from including the Standard STP, Raw ECN, Pro ECN, Islamic, MAM/PAMM, and an unlimited demo account perfect for getting started.
You will also have access to a proprietary VPS for trading with and a great number of deposit and withdrawal methods like bank wire, credit and debit cards, Neteller, Skrill, FasaPay, China Union Pay, BPay, Poli, JCB, and other local payment methods where available. This level of flexibility makes them a top broker choice globally.
Cons
On the downside, there are a few points to mention. These start with a limited range of assets that are available from the broker. With just around 120 this is quite limited compared to other major broker names.
It is also important to note that you could be charged for your deposit depending on the method you use and that this minimum deposit is pretty high starting from $200 for the Standard STP Account and rising up to $500 for a Raw ECN Account and again up to $20,000 for a Pro ECN Account. This limits accessibility to more casual traders. Some have noted withdrawals to also be a little slow.
Finally, while they do offer some additional services and features, there are typically only open to traders hitting the higher equity levels of $1,000 and $10,000 respectively.
Pros and Cons: a summary
The table below helps chart the key points within each core broker area.
If you want to expand your research, and evaluate some options similar to this broker, you can consult the alternatives to Vantage.
Vantage offer
Advantages
Downsides
Demo Account
Unlimited time
You have to contact the broker every time to refund the demo account
Minimum Deposit
From $200
High on other types of accounts. Pro ECN has a $20.000 minimum deposit
Forex
Spreads from 0 pips and competitive spreads in general and very low commission for Raw ECN and Pro ECN account
More than 40 pairs available, not a wide number
Copy/Social Trading
Proprietary platform
No cons
Scalping
Ideal for scalpers for low spreads and commission
Ideal with Raw ECN account, but the minimum deposit is $500
VPS/Auto Trading
High level VPS choice;
Autotrading on MT4 and MT5;
Autotrading for copy trading
VPS is free only if your equity reach $1000;
No proprietary VPS
CFD and Forex Review
At Vantage you will be able to trade more than 40 currency pairs in total with spreads that start on CFDs from 1.4 pips if you are using a Standard STP account with no commission.
With the Raw ECN or Pro ECN accounts, you will find spreads from 0 pips and a $3 per lot or $2 per lot commission respectively. Both lower than many brokers.
The average spread on commonly traded assets with a Raw ECN Account are 3.6 pips for gold, 0.3 pips for USD/JPY. As mentioned, on the EUR/USD the average spread is 0.2 pips.
Something important to also factor in is the high minimum deposit particularly for a Pro ECN account at $20,000. This can limit availability to a wide number of traders so we would suggest that if you are a high volume trader looking for the lowest spreads then Vantage is a great choice. If you want a wider variety of assets though this may not be perfect.
Pros
The spreads offered by the broker remain very low
Raw and Pro ECN account commission is extremely competitive
Cons
They do only offer quite a limited number of trading pairs
There is a high minimum deposit of $20,000 for a Pro ECN account
Copy Trading Review
For all traders interested in copy or social trading, Vantage in 2021 have made available its proprietary copy trading platform. It is very flexible, user friendly, and it offers multiple funds allocation methods to copy other traders.
Pros
Flexible
Three allocation methods
User friendly
Cons
Scalping Review
Scalping and other trading techniques are allowed with the broker, as is the opening of multiple positions in the same direction.
The best account type choice for scalping is the Raw ECN account thanks to the low spreads on offer from 0 pips combined with a great value commission from $3 per lot traded, and the deep liquidity Vantage provides.
In all, the fast execution speeds, low spreads, and minimal commissions make Vantage an excellent broker choice and one we can recommend if you are interested in scalping.
Pros
Low spreads and commissions particularly on the Raw ECN account are ideal
The broker is able to offer deep liquidity to traders
Fast execution is essential to scalping
Cons
The minimum deposit of a Raw ECN account may be a little high at $500
VPS and Algo Trading Review
Like scalping, Vantage also allows algo-trading and the use of an outside VPS like Photon VPS, nextPointhost, and others. It is free for you to engage these services from the broker side though you must have account equity of at least $1,000.
When it comes to algo-trading you have plenty of choices and can engage the popular EAs feature of MT4 and MT5 without problem through Vantage as well as auto copy trade using services like MyFxBook Autotrade if you wish to do so.
For auto-trading and VPS use then, Vantage also has the flexibility to make it a top choice if this is the kind of trading you wish to engage in despite not offering their own proprietary VPS or services in this respect.
Pros
A good range of VPS choices are offered
Autotrading is compatible with both MT4 and MT5 platforms
Auto copy trading is also made possible
Cons
They don't offer their own proprietary VPS service
You need at least $1,000 account equity to access free VPS use
Is Vantage regulated and legit?
Vantage is an ASIC regulated broker licensed to operate in Australia under the name Vantage Global Prime Pty Ltd. The ASIC license held by Vantage can be verified under the number 428901.
Vantage holds an FCA regulation in the UK for their entity Vantage Global Prime LLP (590299).
They also have CIMA regulation in place for their international entity Vantage International Group Limited (1833491). Lastly, Vantage have a VFSC regulation for the Vantage Global Limited entity (Reg. No. 700271).
This range of compliant regulation from trusted bodies in the sector allows for the broker to build a sense of trust with you as a trader while keeping your trading safe and secure at all times.
Foundation and Offices
Vantage is an Australian broker that was founded in 2009. Since that time, they have grown to become a big name in the industry and are still among the fastest growing forex brokers around. The broker currently has two physical office locations as follows:
Sydney
Level 29, 31 Market St,
Sydney NSW, 2000 Australia
Cayman Islands
The Harbour Centre
42 N Church St, George Town, Cayman Islands
These locations help to give Vantage an international presence and to connect more closely with traders in different areas around the world.
Money Protection
Beyond the secure regulatory environment that the broker provides, they also offer a couple of other key features aimed at keeping both you, and your money safe.
These include negative balance protection as standard. This means you cannot lose more than you deposit with the broker. Segregated accounts are offered too which means that in the event of bankruptcy or insolvency, your money will always remain safe.
Finally, ICF insurance is available to UK based traders that can provide for compensation of up to £85,000 if anything does go wrong and your money is affected.
Awards
It is always great to partner with an award-winning broker. This is exactly what you will be doing at Vantage. They have collected a total of 8 industry awards to date.
These include several that are quite recent as they continue to grow around the world. They have won the award of Financial Trading Services Provider of the year award on three occasions, from Global 100 in 2017, Fintech Awards in 2018, and CV Magazine in 2019.
These difficult to win awards back up the current positive and well-supported position of Vantage.
Countries where Vantage is not offered
Vantage is an international broker regulated in Australia, UK and can accept international customers thanks to the CIMA regulation. Added to this, they have become a really popular and expanding choice through the years.
With that said, as with every broker there are a few parts of the world where Vantage is not available. These locations include the following places:
Central African Republic
Congo
DR Congo
Eritrea
Guinea-Bissau
Libya
Sierra Leone
Somalia
Southern Sudan
Sudan
Tunisia
Yemen
Zimbabwe
Bermuda
Bonaire
Cuba
Curacao
Puerto Rico
US Virgin Islands
Venezuela
Afghanistan
DPR Korea
Guam
Iran
Iraq
Lebanon
Palestine
Syria
Albania
Belarus
Bosnia and Herzegovina
Monaco
Montenegro
Russia
Ukraine
Pros
The broker is extremely well-regulated by some of the top bodies in the industry
Negative Balance protection is offered worldwide which can increase your levels of protection
Cons
The broker still does not offer service in quite a large number of countries
Account Types
Here is a closer look at all the account types you can look forward to choosing from when you are a Vantage trader.
Demo
The first and best place for many traders to begin is a demo account. Here you have no risk at all attached since the funds you are trading are virtual, but you can replicate a real trading environment. It is perfect for getting to know a platform or learning for new traders, and there is no obligation to make a real deposit at all.
You will be glad to note that Vantage offers a completely unlimited demo account that you can continue to use at any time.
It is also very easy to open with just a few personal details such as your name, country, phone number, and email required. A perfect place to learn and develop your skills.
Vantage Standard STP Account
A common live account choice for many traders at Vantage and another great starting point for newer traders is the Vantage Standard STP Account.
This account is easy to use and provides you with access to more than 150 instruments in total. The minimum deposit is good value too at only $200.
Trading is available here through both MT4 and MT5 trading platforms and the trading costs are kept low with no commissions on trading, and a spread that starts from 1.4 pips.
Vantage Raw ECN Account
The Raw ECN account is another top account choice and is that of many who want to have more market liquidity and also reduce trading costs.
The spread here starts from an extremely low point at 0 pips although a commission is charged on trades. This commission too though is very low at just $3 per lot traded.
Again both MT4 and MT5 trading platforms are available and a wide range of markets including forex, indices, commodities, and shares are there for you to choose from. The minimum deposit with this account type still remains very competitive too at just $500.
Vantage Pro ECN Account
The Vantage Pro ECN account as the name suggests was designed with professional traders in mind.
With that, the account has a minimum deposit requirement of $20,000. If you can afford it though, this account opens up great potential for very low cost trading. The commission charged is just $2 per round turn lot traded, and the spreads remain consistently low starting from the very bottom at 0 pips.
As with the other account types, both MT4 and MT5 trading platforms are available for your use here, and the full range of markets including forex, commodities, indices, and more are available to be traded.
Vantage Islamic Account
An Islamic trading account is offered by Vantage and is completely compliant with Shariah law. In fact, the service is also certified by Sheikh Hasan Qamra, the Chairman of the Shariah Supervisory Board.
This account type charges no swap fees in order to be fully compliant though the broker could charge an extra fee to make up the difference here.
If you want to know more about Islamic trading and swap free accounts, then you can always check out our article on the best swap free Islamic brokers.
Vantage MAM/PAMM Account
The final account type on offer if you are interested in managing multiple accounts as an experienced trader or financial manager, is the Vantage MAM/PAMM account. The spread again here is very competitive starting from 0 pips.
The account also offers a great level of flexibility in terms of pricing and how your sub accounts are managed. Another positive point of this account type is that the number of sub-accounts you can control is unlimited.
Deposit and Withdrawal
Account Base Currency
With Vantage you can access a good range of base currencies. These include the EUR, USD, GBP, AUD, SGD, JPY, NZD, HKD and CAD.
Having several base currencies to choose from is an important advantage as it may prevent you from having to pay any currency conversion fees if your deposit and withdrawal fees can match up with a base currency.
Deposit
Here are some more details on exactly what to expect when you are making a deposit with Vantage. This includes the minimum deposit and also deposit methods available.
Vantage Minimum deposit
The Vantage minimum deposit will really depend on the account type you choose here. The minimum deposit that you can open an STP account with $200, or you can open an ECN account for a $500 minimum deposit. If you are a more experienced trader, then the Pro ECN account is available with a $20,000 minimum deposit.
Deposit Methods
When making your deposit with Vantage you can do so in AUD, USD, GBP, SGD, JPY, NZD, and CAD.
This deposit can be made through a number of methods. You can use wire transfer, credit/debit card that is Visa or MasterCard, or UnionPay China, and eWallets in the form of Neteller and Skrill. These eWallet methods are just not available in Australia.
Other methods which may be available are Bpay and POLi (in Australia only), broker to broker, Google Pay, Apple Pay and Fasapay.
Typically, most of the deposit methods are instant with the exception of a wire transfer, though they may take up to 5 business days to complete in some cases.
Deposit Fees
Deposits with Vantage are typically fee-free. The only exceptions here are with eWallets and UnionPay you may have fees within certain areas, or a fee from your bank for some methods. A currency conversion fee could also apply if you are depositing a non-supported currency.
Withdrawal
Here is what to expect when it comes to Vantage withdrawal methods and fees.
Withdrawal Methods
When making Vantage withdrawals you should be aware that all of the same methods are available as with deposits. This means that wire transfers, credit/debit cards, and a range of eWallet and other methods are all available.
These withdrawals usually take between 3-5 business days to complete.
Withdrawal Fees
Vantage withdrawals are typically fee-free.
Trading Fees
The only spreads offered by Vantage are floating spreads.
These start at 1.4 pips if you are operating a standard STP account. If you are trading on a Raw ECN account, the spreads start from 0 pips but there is a $6 per lot round turn commission, and if you are trading on a pro ECN account, the spreads again start from 0 pips but with a $4 per lot round turn commission.
Generally speaking, the Vantage spreads remain very competitive. Here then are some of the retail minimum spreads charged on commonly traded assets with the broker.
EUR/USD – 0.1 pips
Gold – 0.1 pips/lot
SPX500 – 2.7 pips
US Shares – $6/trade
Overnight Fees
The overnight fee is a common fee among brokers which is charged at the closing time of the market for positions that you have kept open.
This fee applies to every asset with Vantage since they are a CFD broker. You can find out the exact fee through your trading platform since it varies depending on the market.
The only exception here are the Islamic accounts. These charge no overnight fees.
Non Trading Fees
Inactivity Fees
You will be pleased to note that Vantage does not charge any inactivity fee.
Pros
The unlimited demo account provides a great opportunity for new traders to learn the ropes risk-free
A good selection of 6 base currencies in total are offered
Tight Spreads are available throughout each account type with the broker
Vantage charges no inactivity fees. This is perfect for casual trading
Cons
A deposit fee could be charged depending on the methods you use
No professional account type is available for UK traders at Vantage
Markets
Vantage is a CFDs broker, every asset listed on the platform is offered in CFDs. Here is a full listing of the markets and assets you can expect to find through the broker.
Forex
There are a total of more than 40 forex currency pairs available for trading with Vantage. The spreads on these pairs start at a great value 0 pips with a $3 per lot commission for retail traders, or from 1.4 pips without commission.
Commodities
The broker offers 20 commodities in total traded as CFDs, these include precious metals like gold, silver, and copper with both gold and silver being available to trade with the US Dollar and Australian Dollar.
Agricultural assets available include cocoa, oranges, and sugar, while energies like oil, natural gas, and gasoline can also be traded here.
Indices
Again, indices are traded as CFDs and a total of 10 are available from all around the world. These include EU, US, and Australian indices as well as Asian indices from China, Japan, and Hong Kong. Vix futures index is also available to be traded.
Stocks
There is a great selection of more than 200 shares from major exchanges in the EU, US, Hong Kong, and Australia to be traded.
Cryptos
Crypto trading at Vantage is also available. This takes the form of 6 available cryptos that can be traded against the US Dollar as CFDs. The cryptos available here are Bitcoin, Bitcoin Cash, Dash, Ethereum, Litecoin, and Ripple.
Execution, leverage and position sizing
Executions
Vantage is an ECN/STP broker trading in CFDs. This position allows them to obtain the very best prices from liquidity providers on the market to offer you as a trader.
The Straight Through Processing nature of the trades also means there is no intervention at all from the broker. This is favored by many traders, along with the very fast, efficient execution that ECN trading can provide.
STP is offered with the Vantage Standard account which can be opened with as little as $200 while ECN execution is available through the Raw and Pro ECN account types from $500 and $20,000 minimum deposits respectively.
Leverage
The Vantage leverage that is available to you depends on two important factors. The first of these is the area in which you are regulated. The second is the actual asset you are trading, with different leverage applying to different assets.
With that said, generally, the leverage available in the UK, the EU and under ASIC regulation is a maximum of 30:1 regardless on account type of asset. Under CIMA regulation, the leverage can be as much as 500:1.
Sizing
The minimum trade size available at Vantage is 1 micro lot. This is equal to 0.01 standard lots or a cash value of $1,000 if you are not using any leverage.
Risk Management
It is important that you have the correct tools in place to manage your risk while trading. Vantage makes all of these key tools available via the trading platforms.
These include the ability to set stop losses, trailing stops, and take profits, in managing your open positions. You can also engage limit orders to effectively manage your market entry points, and the broker also has margin calls to ensure you equity never drops below a certain point without your awareness.
Trading Hours
All of the following trading hours available at Vantage are GMT +3:
FX: 24/7 – 00:01-23:58
Crypto: 24/7 – 00:01-23:58
Gold: 01:00-23:59
US Oil: Monday – Thursday: 01:00-24:00 – Friday: 01:00-23:45
US Shares: 16:30-23:00
The trading hours for other commodities and indices vary depending on the exact market.
Forbidden trading techniques
When it comes to trading techniques, the broker is pretty open. They allow both scalping and hedging as well as facilitating algo trading through the availability of the MT4 and MT5 platforms EAs feature.
The broker allows the use of a VPS too. In fact, they offer use of the VPS service for free if your account has equity of at least $1,000.
Platforms & Mobile
Moving to the trading platforms available, here is everything you can expect in this regard when it comes to trading at Vantage.
Charting and Trading tools
Vantage provides for a broad range of charting tools and indicators which are provided by the MT4 and MT5 platforms. In total you will find 51 charting indicators to choose from as well as 31 drawing tools, the ability to set price alerts, and order in one click directly from charts.
This allows for a highly efficient, customizable trading experience at the broker.
Vantage Desktop Platforms
With desktop platforms at Vantage you will have access to both MT4 and MT5. These are two of the most highly respected and powerful, yet easy to run and use platforms in the sector.
You will have a wealth of choice when it comes to charting tools and indicators with more than 50 available, and the ability to engage robots and algo-trading through the EAs feature should you wish. These trading platforms will both run through Mac or Windows, and on almost any device.
Vantage Webtrader Platforms
Vantage webtrader platforms again include both MT4 and MT5 as standard. These have many of the same in-depth features as their desktop counterparts and allow for in-browser trading that is convenient and extremely user-friendly. They are compatible with Chrome, Firefox, Opera, Edge, and Safari.
Vantage Mobile Platform
Again, the Vantage mobile trading platforms come courtesy of MT4 and MT5 mobile. As in the other categories, these are two of the most detailed and powerful yet light mobile trading platforms available.
This will keep you trading with all of the tools and indicators on the move through iOS or Android phones, tablets, and other smart devices.
Special features you can find on Vantage
The following bonuses are offered by Vantage, however they may not be available in certain world areas due to the strict local regulatory environment.
Vantage Active Trader Program
The Vantage Active Trader Program is available to you if you have an account balance of at least $10,000 and a Standard STP account. Through the program you can earn rebates based on your account equity that range from $2 to $8 per lot.
For an account equity of $10,000 – $30,000 your rebate will be $2 per lot, this increases to $4 per lot up to a $100,000 equity. Between $100,000 and $300,000 you will receive a $6 per lot rebate, and $8 per lot above this $300,000 equity position.
Vantage 50% Deposit Bonus
This deposit bonus it is important to note, may not be available everywhere in the world. Where it is available though you must deposit at least $200 to get the 50% bonus.
This is valid up to a $500 deposit which would get you a $250 bonus. After $500, the deposit bonus remains capped at $250.
Vantage 10% Rebates
Similar to the active trader program, this 10% rebate may be available in some areas. You could get this if you deposit $1,000 in your STP Standard account and you can receive a $2 per lot rebate.
For more information on this bonus, you should contact the Vantage customer support team.
Social Trading – Copy Trading
Vantage offers an app you can use to copy other traders. This app can be linked to your MT4 account and provides for three different copy methods.
Fixed Size: The system opens 10 micro lot (0.1 lots) positions no matter what. If the signal provider opens a 0.01 lots position, the system will automatically multiply it by 10 to reach 10 micro-lots, and vice-versa if the position is larger than 10 micro-lots.
Mirror Master Size: Using this copy method, the system will copy the exact same position size opened by the signal provider. For example, if your signal provider opens a 1 lot position, this will be replicated precisely on your account.
Mirror Master Risk: Depending on the settings, the system will leverage the positions opened by the trader, and the margin needed will be proportional to the signal provider's equity.
For example, If the signal provider invests $100 of a $1000 account (10% of their account value), and the trader's account has set a 2x leverage with an equity of $5000, then the amount needed to copy the position will be $1000 (10% of $5000 multiplied by 2). So, this copy type mirrors the trade but also applies your leverage settings.
Pros
They provide for top quality ECN/STP execution with great speed and value
Additional services are well provided for active traders in quite a rewarding program
Social and copy trading features are both catered for through Vantage
Cons
No nano lots are offered. Micro lots are the smallest which may be too large for some more casual of low-risk traders
The offering of assets and platforms is good but relatively basic with not many proprietary options or extensive availability of markets
Customer Service
Languages
The Vantage website is available in a total of 12 languages for your convenience. There are many EU languages available as well as a number of Asian languages including Indonesian, Vietnamese, Chinese, Japanese, Korean, and Malay.
Customer Service
Vantage customer service is offered in more than 5 languages. You can contact the helpful support team in a variety of ways through website based live chat, phone, or email. The website also hosts a helpful and detailed FAQ section which may remove the need for you to contact the support team at all.
Research and Education
Research
When it comes to research with Vantage they have a wide range of tools available. This range includes basic tools like an economic calendar and others to gauge the forex market sentiment, up to a range of premium tools which you can unlock with a balance over $1,000.
This extended selection includes the Market Buzz Service and can provide for news, media content, a host of price events and other indicators which can sway the markets such as the volume of social media activity around a market. Overall it is a very detailed service.
Vantage also provides for a selection of trading ideas and a market analysis within this section.
Education
Vantage provides for an extensive education section. This includes great training on Metatrader with video tutorials, manuals on both MT4 and MT5, and guidance on how to use the trading platforms excellent range of tools. Also included is an MT4 FAQ that spans more than 50 questions.
Beyond the trading platform you can also brush up on, or get to know exactly how trading forex works, and all about the market through this detailed educational offering.
Pros
The premium research tools offered by Vantage are of excellent quality and can provide a great insight
Vantage educational content too is of the highest standard, great for new traders
Cons
Having to reach a $1,000 equity to unlock the premium research tools may be seen as restrictive by some
Although the quality of the training material is great, the scope is a little limited
FAQs
Is Vantage legit?
Yes. Vantage is well-known as a legit, safe, and well-regulated forex broker.
Does Vantage allow MT4 or MT5?
Yes, Vantage offers both MT4 and MT5 as desktop, mobile and webtrader platforms available for you to trade with.
Is Vantage an ECN broker?
Vantage is a hybrid ECN/STP broker. This provides a great balance for many traders with high speed execution at great prices. For more information about Vantage trading execution.
How much is the spread on Vantage?
The Vantage spread will vary depending on the account type that you choose to trade with. The minimum spread available starts from 0 pips with the Vantage Raw ECN account.
Does Vantage support binary options?
No, Binary Options are not available with Vantage . The broker did offer them, but in 2017 they decided to focus more on their ECN Forex offering.
Does Vantage offer a free demo account?
Yes, Vantage offers a free and unlimited demo account. This is perfect if you are a new trader and starting to get into forex trading where you can use the demo account with no risk at all.
---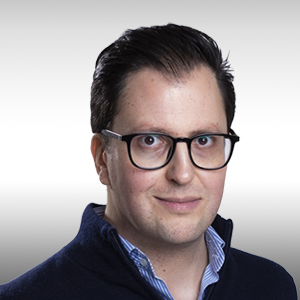 About The Author
Filippo Ucchino
Co-Founder - CEO - Broker Expert
Filippo is the co-founder and CEO of InvestinGoal.com. He has 15 years of experience in the financial sector and forex in particular. He started his career as a forex trader in 2005 and then became interested in the whole fintech and crypto sector.
Over this time, he has developed an almost scientific approach to the analysis of brokers, their services, and offerings. In addition, he is an expert in Compliance and Security Policies for consumers protection in this sector.
With InvestinGoal, Filippo's goal is to bring as much clarity as possible to help users navigate the world of online trading, forex, and cryptocurrencies.
Vantage Review: Pros and Cons Uncovered 2023
Related Reviews
---
Better Informed
Find and Compare The Best
Online Broker For You