IG Markets Review: Pros and Cons Uncovered 2023
At InvestinGoal, we adhere to strict standards to ensure an unbiased review process. We conduct our reviews by examining each broker's offering and performance across 4 key categories. A final rating is produced for each forex broker based on a total of 187 data points. Learn more about our review process and methodology.
IG Markets has over 45 years of experience as an active broker, six tier-1 regulations and multiple industry awards, making it one of the best and most trusted CFD brokers worldwide. The broker offers more than 17 thousand instruments for trading, reliable customer service and an array of valuable educational resources for traders to benefit from.
The InvestinGoal team has meticulously evaluated the broker's features to provide you with an unbiased and thorough insight into the broker including the account types, products and trading platforms on offer.
The main strengths of IG Markets are:
Active and trusted broker since 1974
Licensed by 7 regulatory bodies
Over 17000 tradable CFDs
Negative balance protection
Spreads from 0.6 pips
Wide selection of trading platforms
Spread Betting provided to UK traders
Wide range of educational resources
As mentioned above, IG offers several platforms and choosing between them is not a decision to take lightly. To identify the right trading platforms for you, all users have access to a free demo account that helps brokers to find the most viable and profitable option.
OPEN AN IG MARKETS DEMO ACCOUNT

( 70% of retail investor accounts lose money when trading spread bets and CFDs with this provider. You should consider whether can afford to take the high risk of losing your money.)
What Is Our Opinion On IG Markets?
IG Markets is one of the most popular DMA brokers in the market. It offers more than 17,000 CFDs, and 8 account types depending on the market you would like to trade on 5 trading platforms. Though they don't offer the lowest spread they do have ETFs, bonds, options, and turbo warrants. They also allow spread betting.
Alongside this, IG Markets are very open with trading techniques. They allow not only spread betting, but also hedging, scaping, and algo trading. In all, they are a very diverse broker, though not ideal for US traders or those looking for copy/social trading since services are not offered.
What are the IG Markets Pros and Cons?
Pros
Though there are drawbacks, there are also many positive points to reflect on. At the center of this is one of the most important aspects of trading.
These include a great range of account types that you can choose from along with a truly massive range of assets to trade. This numbers more than 17,000 in total, or 10,000 in Dubai and Japan.
With an extensive range of instruments to choose from including ETFs, turbo warrants, options, and bonds available, you will never be stuck with a choice.
Cons
IG Markets is a world-renowned name when it comes to trading, and generally, they offer an excellent service. This is not without downsides though. You will find that since they offer a very wide range of assets, there are a number of different fees to consider when trading.
The options offered for deposits and withdrawals can be somewhat limited too with wire transfer, credit/debit card, and PayPal only on offer and few base currencies supported.
At the core of the service, you may find the spreads a little higher than some other major forex brokers in the industry.
They also offer no copy or social trading features and you will sometimes be restricted to relatively low leverage depending on location. 20:1 leverage is available in Singapore, 30:1 in the UK and EU, as well as under ASIC regulation.
Pros and Cons: a Summary
The table below details some of the key pros and cons in each area of the broker.
If you want to expand your research, and evaluate some options similar to this broker, you can consult the alternatives to IG Markets.
IG Markets Offer
Advantages
Downsides
Demo Account
Unlimited time
Capital too high compared to the reality of the classic user ($30.000)
Minimum Deposit
250$, though it depends on the jurisdiction you're under
Range of deposit methods is limited
Forex
More than 80 forex currency pairs available
Spreads can be higher than other brokers
CFD
Impressive amount of instruments: up to 17.000
No negative balance protection under some jurisdictions
Spread Betting
Competitive spreads;
Great assets choice Turbo Warrants alternative for European clients
Only for UK and Irish clients
CFDs and Forex Review
Trading CFDs and forex you will find that a very broad range of CFDs firstly are available. These include CFDs in forex, indices, shares, commodities, options, interest rates, bonds, ETFs, sectors, turbo warrants, Digital100, and many more. This extensive selection is thanks in large part to the total orange of 17,000 assets available.
Trading forex you will also have a good depth of choice. There are 80 forex currency pairs in total with spreads that start from 0.6 pips.
Considering the range of choice then, we recommend using IG Markets if you are looking for some less available assets or enjoy the huge choice. The only downside to be mindful of is that spreads can be slightly higher, so be sure to check before you trade. This is to be expected with such a huge infrastructure.
Pros
IG Markets stands out for its massive range of CFD assets
Cons
Though still a large offering, not every asset is available in every country
Spreads can be a little higher compared to other brokers
Spread Betting Review
Spread betting is offered by IG Markets to their traders in the UK, Ireland, and other areas where it is permitted. Again you will have access to the expansive range of 17,000 total assets for spread betting with spreads that start from 0.6 pips on forex, and 0.1 for index and shares.
If you are based in the EU and spread betting is not an option, you can try turbo warrants. These are leveraged securities with a price that is based on the underlying asset value.
For each of these assets, you choose a knock-out level or strike price much as you would in options trading. If your position hits that price, it is automatically closed.
These are available in Germany, France, Spain, Italy, Sweden, Netherlands, or Norway and are ideal for practicing a similar form of trading to spread betting but are outside the UK or Ireland.
Pros
The spreads in this area are more competitive
An amazing range of tradable assets to choose from
Turbo warrants are a great alternative in most EU countries
Cons
Spread betting is available for UK and Irish clients only at present
Is IG Markets regulated and legit?
IG Markets takes regulation very seriously and understands that as a trader, you want to see brokers regulated around the world by some of the top-tier regulatory bodies.
This is precisely the environment that IG Markets provides. They are regulated by a long list of top bodies trading as the following entities worldwide:
IG Markets Ltd (UK) is regulated by the FCA (195355)
IG Markets Australia is regulated by ASIC (220440) and the New Zealand FMA (FSP18923)
IG Markets South Africa Ltd is regulated by FSCA (41393)
IG US LLC is regulated by the NFA (509630)
IG Asia Pte Ltd (Singapore) is regulated by MAS (200510021K)
IG Limited (UAE) is regulated by the DFSA (F001780)
IG Securities Ltd (Japan) is regulated by the JFSA (255)
IG Bank S.A. (Switzerland) is regulated by FINMA
IG International Limited is regulated by BMA Bermuda (54814)
The breadth alone of this regulation, with oversight from no fewer than 9 regulatory bodies around the world, points to a level of consideration for your security and safety as a trader that exceeds that of many other major brokers in the industry.
Foundation and Offices
IG Markets is part of the IG Group and was founded in London in 1974. This makes them one of the longest running forex brokers in the industry. Alongside this, they have grown to become one of the largest brokers in the world, including in both Europe and the US.
The broker is also quoted on the London Stock Exchange with the ticker IGG, adding to their reliability, and they have a physical office presence in 19 offices across 5 continents as follows:
Europe
London (UK)
Paris (France)
Frankfurt (Germany)
Milan (Italy)
Krakow (Poland)
Madrid (Spain)
Stockholm (Sweden)
Geneve (Switzerland)
Zurich (Switzerland)
American continent
Chicago (IL, US)
Hamilton (Bermuda)
Oceania
Melbourne (AU)
Sydney (AU)
Asia
Shanghai (China)
Bengaluru (India)
Minato (Japan)
Singapore (Singapore)
Dubai (UAE)
Africa
Johannesburg (South Africa)
This strong presence all around the world makes IG Markets one of the most trusted and accessible in the industry among traders.
Money Protection
More than just the best in regulation, IG Markets also offers a number of other protective measures to ensure that you feel as secure as possible when trading with the broker.
These measures include negative balance protection which is implemented worldwide. This means that you can never lose more than you deposit in your account.
The only point of note here is that if you are trading outside the UK, EU, Australia (ASIC) or USA, then you should select the IG Limited Risk account type to avail of this feature.
The second key protection offered is that of segregated bank accounts within top-tier institutions. This means that in the event of a bankruptcy or insolvency from the broker, your funds would remain completely untouched.
This feature is unavailable under the US entity though if it is important to you, we would suggest checking out Nadex which is also owned by the IG Group and does provide this feature to US traders.
There is further insurance protections provided which can result in compensation of up to £85.000 for UK traders, €20.000 for EU traders, and CHF 100.000 for Swiss traders if the broker encounters serious financial trouble.
In Which Countries is IG Markets not Available?
IG Markets accepts customers based in over 150 countries. However there are a few exceptions:
Angola
Central African Republic
Chad
Comore
Congo
DR Congo
Equatorial Guinea
Eritrea
Ethiopia
Guinea
Ivory Coast
Liberia
Libya
Mauritania
Niger
Sierra Leone
Somalia
South Sudan
Sudan
Zimbabwe
Bermuda
Bonarie
Cuba
Curaçao
Haiti
Sint Maarten
Venezuela
Afghanistan
Cambodia
China
Iran
Iraq
Myanmar
Syria
Turkmenistan
Yemen
Pros
IG Markets has a huge wealth of experience with more than 45 years in the industry
19 offices worldwide gives the broker a massive international presence that is easily accessible
They are well-regulated by an extensive number of the top regulatory bodies worldwide
Negative balance protection is offered to traders almost anywhere in the world
Cons
No segregated bank accounts are available to traders in the US
Negative balance protection is also not directly available in some areas
What Are IG Markets Account Types?
Here is a look at all of the account types that are available when you trade with IG Markets.
Demo
The demo account is a perfect place to start when you want a no obligation account which perfectly simulates live trading but with virtual funds and no risk.
Here you can learn all about the broker, industry, and trading platforms without any risk. You also will not have to make a real deposit at any time if you do not wish to do so.
This is the perfect starting point for beginners and the IG Markets demo account does not expire at any time. It is also fast and convenient to open with the most basic of personal information. Just your name, email, and a phone number and you will be good to go.
IG Trading Account
The IG Markets trading account is the standard choice for most traders and is the basic trading account offered by the broker. This type of trading account is available worldwide with a minimum deposit depending on the broker entity you are trading with, but starting from an accessible $250.
The account provides access to an impressively huge range of 17,000 markets with a spread on forex that starts from a competitive 0.6 pips. This account type will also provide you with negative balance protection as standard, though only if you are an Australia (ASIC), UK or EU based trader.
IG Limited risk account
The IG Limited Risk account functions very much in the same way as a standard account. It employs all of the same features and includes guaranteed stop losses and a range of low-risk markets.
The difference here is that the limited risk account will provide you with negative balance protection if you are outside the UK, Australia (ASIC) and EU. Therefore it is the ideal choice for you is this is a feature you need. The only point to note here is that this account is not available in the US.
IG Spread Betting account
Spread betting is available at IG Markets to traders based in the UK and Ireland only. They can engage in spread betting through this dedicated account type from the broker.
Again you can choose to spread bet on any of the 17,000 assets the broker makes available. This makes them the number one spread betting provider in the EU.
With this account type, you can also avail of leverage that reaches up to 30:1 and a spread on forex that remain competitive from 0.6 pips, reducing to 0.3 pip and up on commodities, and 0.1 pips in other markets.
IG Options trading account
The IG options trading account is available only to EU based customers. With this account type you can choose the type of options you wish to trade. Both barrier options, and vanilla options trading is available on forex, indices, and commodities.
This is an ideal account type if you want to get started in options trading and particularly with lower-risk options trading available through the barrier options that IG Markets facilitates.
IG Turbo24 Trading account
The IG Turbo24 Trading Account is an account type that is available if you are a trader from Germany, France, Spain, Italy, Sweden, Netherlands, or Norway. A turbo warrant which can be traded through this account type, is an instrument based on physical assets, and that is very similar to a barrier option.
IG Share Dealing account
The IG Share dealing account is a stockbroking account which is available to Australian residents only and allows for trading in UK and US shares as CFDs.
It is perfect if you are interested in share trading with commissions that start from just $3 on trades and more than 10,000 shares and funds available to choose from.
IG Markets Professional Account
If you are looking for a professional account then you will be glad to find that this is offered by IG Markets The professional account is available only to traders within the UK and EU and you must meet at least two of the following requirements to be eligible.
Have completed an average of 10 transactions of significant size per quarter in the past year
Have a financial instrument portfolio of over €500,000 (in your bank or trading account)
Possess relevant experience in the financial services sector
Once you have met at least two of these conditions, you will be eligible for the IG Markets Professional account and have access to as much as 222:1 leverage of forex and also have access to Digital100 binary options.
One small point to remember is that there is no negative balance protection offered if you have a professional account.
IG Markets Select Account
The IG Markets Select Account is another account type that is made available to UK and EU traders only. It is also available only to professionally certified customers who meet the two requirements of having a gross yearly income of at least €75,000, and savings exceeding €100,000.
If you meet these requirements and are interested in opening this type of account, you can contact IG Markets for more information.
How Can You Deposit And Withdraw With IG Markets?
Account Base Currency
When it comes to your account base currency that you can trade in at IG Markets, EUR, GBP, and USD are available. This is not the widest choice for a major broker and it means that if your deposit and withdrawal methods do not also match these currencies then you may incur a small conversion fee.
Deposit
Here is the lowdown when it comes to all things deposit with IG Markets.
IG Markets Minimum deposit
The IG Markets minimum deposit varies depending on the IG entity you are trading with. Here's a quick recap of every IG Group entity, and their minimum deposit:
European Entities:
United Kingdom: 250 GBP
European Union: 300 EUR
Switzerland: 5000 CHF
Asian Entities:
Japan: 35.000 JPY
Dubai: 300 USD
Singapore: 450 USD
Other Entities:
Australia: 450 USD
USA: 250 USD
South Africa: 4000 ZAR
Deposit Methods
The deposit methods facilitated at IG Markets are again a little limited for such a major broker, but you can avail of bank wire transfers, credit/debit card deposits through Visa or MasterCard, and eWallet deposits in the form of PayPal.
Deposit Fees
IG Markets deposits are generally fee free. The only exceptions here are a couple of countries where commission may apply. In Singapore this can be up to 2.3%, and in New Zealand this can be up to 1%.
There may also be a conversion fee if you don't deposit a supported base currency, or commission on wire transfers from your bank depending on their policy.
Withdrawals
Here is everything you need to know when it comes to IG Markets withdrawals.
Withdrawal Methods
The same withdrawal methods are available here as you will find for deposits. That means you can withdraw through wire transfer, credit/debit cards that are Visa or MasterCard, and Paypal. The withdrawals can take up to 48 hours to complete.
Withdrawal Fees
Again IG Markets withdrawals are fee-free for the most part, but the same commission fees of up to 2.3% in Singapore, and up to 1% in New Zealand are applied. In the US, a $25 fee for wire transfer withdrawals is charged.
How Much Are Trading Fees With IG Markets?
When it comes to spreads and commissions, only floating spreads are offered on IG Markets. The spread you can expect here on forex markets starts from 0.6 pips, and if you have a share trading account, the commission charged starts from $3 per stock traded.
Here is a selection of the current spreads you can expect to find on some popular IG Markets assets:
EUR/USD – 0,6 pips
SPX500 – 0,25%
Gold – 3 pips
US Shares – $3
Bitcoin – 2,58%
Overnight Fees
The IG Markets overnight fee is charged on every asset at the broker since they are a CFDs provider. These fees are charged at the closing hour of the market on positions you continue to hold overnight and each asset has its own unique fee.
You can find more exact information on the fee through your trading platform or the broker website.
How Much Are Non-Trading Fees With IG Markets?
Here are a couple of additional fees that you may well encounter when trading with IG Markets.
Inactivity Fees
An IG Markets inactivity fee is charged though this is only applied after 24 month of no trading activity. The fee itself is $18 per month though you should also keep in mind that this fee is applied to real money trading accounts only and not if you have a demo account.
Pros
The unlimited demo account is a great chance for new traders to learn about the broker and industry
A wide choice in terms of account types means there should be something here for everyone
The low minimum deposit will be helpful in attracting a wide variety of traders
IG Markets is the only EU broker to offer turbo warrants for trading
Cons
They have a limited amount of base currencies available
Only a few major payment methods are accepted for deposits and withdrawals
Spreads are relatively high when compared with some other major brokers
Which Markets Does IG Markets Offer?
Moving on to the markets provided for trading are extensive with a huge number of assets typically available although this depends on where you are located.
In the US only forex pairs are available to trade, while in Dubai, and Japan over 10,000 markets are available. This is extended to 17,000 markets in the rest of the world.
While not every asset may be available in every location, here is a rundown of exactly which markets to expect.
Forex
There are over 80 forex pairs available for trading with IG markets. This includes a wide range of major, minor, and exotic currency pairs. The IG Markets spread on forex pairs starts at a competitive 0.6 pips on forex.
Commodities
IG Markets provides for trading in a total of 14 commodities. This includes a collection of 4 energies such as oil, gas, and non-lead gasoline, 5 metals including gold, as well as mini contracts on several assets for lower-risk traders. 5 agricultural assets are offered including corn, lumber, sugar, and cocoa.
Indices
IG Markets offers trading in more than 80 indices from all over the world. The spread here starts from an excellent 0.1 pips and markets from around the EU, Asia, and the US are available to trade.
Cryptoassets
WARNING: IG Markets Crypto CFD service is now temporary unavailable. This decison was taken on February 21st 2021, and IG will make the service available again at a later date.
A total of 8 CFD cryptoassets are available to trade with IG Markets. This includes Bitcoin, Ethereum, Ripple, Litecoin and more. The Crypto 10 index is also available to trade.
Stocks
There are a huge number of stocks available to trade. This includes over 12,000 different stocks from all around the world and across major markets. Commission here on shares trading starts from $3 on US shares.
Bonds
Two bonds are available at IG Markets for trading. These are the German Bund with spreads from 1.5 points and €10 per 1 index point variation, and the US Dollar Basket with spreads from 5 points and €10 per 1 index point variation.
Interest Rates
You can also trade interest rates at IG Markets. There are 7 assets available here. In UK Interest rates you can trade the Euribor, FES, and Sterling deposit rates. In the US you can trade the 30-day Fed Funds Rate, and the EUR/USD 3-months. In other markets you can trade the Australian 30-day interbank rate, and the SEY in Singapore.
ETFs
There are again thousands of ETFs available for trading at IG Markets. These can also be traded on margin and you can trade both long and short on these ETFs.
Sectors
Sectors at IG Markets refers to a pool of assets from a specific sector. Here you can invest in the pools from more than 44 sectors including banking, financial services, energy, tech, retail, and many more.
Options
Options trading is available to EU traders only and here you can choose to trade in barrier, or vanilla options on forex, indices, and commodities markets. Barrier options are a great choice for lower risk trading.
Turbo Warrants
Turbo warrants are available for trading but only in Germany, France, Spain, Italy, Sweden, Netherlands, and Norway. These assets are similar in nature to barrier options
Digital100
This is a type of binary option that is composed of more than 30 assets and is available for trading by professional customers only.
How Are Execution, Leverage And Position Sizing With IG Markets?
Let's take a closer look at the trading features and accommodations made by IG Markets for their traders.
Executions
IG Markets is DMA (Direct Market Access) broker. This means they provide access in the most direct form to the market and liquidity providers. This is a favored execution style for many traders who can have access to some of the most competitive rates in the industry thanks to this execution style.
Leverage
The leverage available with IG Markets depends on both the regulation you are trading under, and the asset itself.
When it comes to trading major forex pairs though, you will find that a 20:1 leverage is available in Singapore, 30:1 in Australia (ASIC), the UK and EU, and 222:1 if you are an approved professional account trader in the UK or EU.
Sizing
When trading with IG Markets you will find the minimum trading size available is 1 micro lot or 0.01 standard lots. This is equal to a cash value of $1,000 and means you can open a position for this amount, or less if you are trading on leverage.
Risk Management
Risk management can of course be crucial to your success as a trader. IG Markets in partnership with their available trading platforms provide a standard number of tools and order types to help you succeed in this regard.
You can employ stop losses, trailing stops, and take profits to manage active positions. A guaranteed stop loss is also available in some cases. Limit orders also help you to manage entry into new positions while the broker provides margin calls to help you maintain a certain balance of equity if you are trading on leverage.
Trading Hours
The trading hours are when an asset is available for trading. With IG Markets this is depending on the individual market, but the broker generally facilitates trading 24 hours a day from 11am Saturday to 5am Saturday (SGT.) if the markets are open. Forex markets operate on a 24/5 basis, Monday to Friday.
Forbidden trading techniques
Scalping and hedging are both allowed by IG Markets. Spread betting is also made available to UK and Ireland based traders.
Due to the availability of MetaTrader trading platforms you can also engage in autotrading through their EAs feature and other tools such as the FIX API are also available to be utilized.
The availability of turbo warrant contracts to EU traders in certain areas as well as vanilla and barrier options also provides for another popular type of trading at IG.
What Platforms Does IG Markets Offer?
Here is a comprehensive look at the IG Markets trading platforms you will have to choose from as well as the tools that will be available to assist you.
Charting and Trading tools
The broker provides for extensive charting capability with a variety of useful tools and indicators in place to ensure a customizable experience for you as a trader.
This means you will have access to a range of 22 charting indicators and 17 additional drawing tools as standard with the broker on every platform. Up to date pricing alerts are also available as is the ability to trade with just one click direct from the charts.
IG Markets Webtrader
The IG Markets webtrader is a very well-established trading platform that is a proprietary trading platform for the broker and provides an excellent trading capability and usability to all traders.
From here you can also cover all of the account management functions you may need as well as engaging in analysis if required.
All round, this is a very attractive and intuitive trading platform the broker provides and it is popular among all types of trader.
IG Markets Mobile app
Another proprietary trading platform is the IG mobile app which is available on both your smartphone and other smart devices through iOS and Android. The platform itself is very powerful for a mobile app and provides for many of the same functions you can access if using the webtrader.
You will also have access to autochartist and a range of tools to facilitate an ease of trading on the move.
MetaTrader 4
MetaTrader 4 is available to IG Markets traders and is one of the most powerful and highly trusted trading platforms in the industry. It provides the ability to trade forex, indices, and commodities in the most user-friendly of ways and with a very high degree of customizability.
The MT4 trading platform is available on Windows or Mac and is also compatible with both Autochartist and TradingCentral services. The MT4 webtrader is not offered through IG Markets.
IG Markets L2 Dealer
The L2 Dealer platform is primarily designed for the purpose of stockbroking though it does offer trading in every asset at IG. Again it is a popular, user-friendly choice for trading although algo-trading through this platform is not permitted.
Additional add-on premium services can be purchased for this trading platform though that can help you further enhance your trading experience.
Again as with the MT4 platform, a webtrader is not available. The platform is however available for both Windows and Mac.
IG Markets ProRealTime Platform
The final trading platform available is the IG Markets ProRealTime platform. This is available as a webtrader only and is actually an advanced chart analysis software that can provide you with precision market data and charting analysis.
It is provided free for the first month of use, but is $30 for each month thereafter. If you are an active trader at IG Markets though, this fee will be refunded.
What Extra Trading Services does IG Markets Offer?
IG Markets, despite the massive products offering, do not have a very large amount of proprietary services. The only proprietary service it offers are the IG Markets Proprietary Platforms.
These include the webtrader, desktop, and mobile variations and it is worth noting that the broker platforms are both award-winning and very user-friendly across each variety. This may be particularly suited to newer traders in the industry.
Social Trading – Copy Trading
There are no IG Markets social trading or copy trading services directly offered. The only choice you have here to engage in a form of copy trading would be to utilize the EAs through your MT4 trading platform where you can import trading strategies from the community for your own use as a form of copy trading.
Pros
They cater very well for a wide variety of trading techniques including hedging and scalping
A guaranteed stop loss is available in certain situations which can be great for your risk management
The broker provides for a great range of top trading platforms including their own proprietary offerings
Over 17,000 assets are offered for trading. This provides ample selection to all
Cons
No nano lots are available for trading
The maximum forex leverage is still a little below that of other major brokers
IG Markets have no social or copy trading features
How Is IG Markets Customer Service?
Languages
There are 13 languages available on the IG Markets website. This number is OK, though many may expect it to be slightly more considering the size of the broker. The languages available include English, Chinese, Japanese, Arabic, and 9 additional EU languages.
Customer Service
IG Markets customer service is available in several languages including English, Chinese, Arabic, and Japanese again with support for multiple other European languages.
The service team are easily contactable for a fast response through phone, email, or the web-based live chat function of their website.
Does IG Markets Have Research And Education Services?
Research
IG Markets excels when it comes to their research offering. The section here with the broker is extensive and contains all original content from their in-house team of analysts.
This research from IG includes an IPO analysis detailing upcoming IPOs and how you can take advantage of these. Also included is the daily news and trading ideas alongside a detailed economic calendar of important financial events.
An additional excellent feature when it comes to IG Markets research is the availability of great podcasts on trading and markets that are available in multiple languages and which you can access through Spotify, Google, and Apple podcasts.
Education
The IG Markets education section is extensive and provides additional knowledge for all levels of trader.
This knowledge is available in a number of forms including through webinars, videos, and article posts that can cover almost all areas of trading including risk management, improving your trading skills, and detailed guides on almost every trading technique there is to know.
An informative trading glossary is also provided, and the entire educational section is also accessible through mobile for on the go learning, simply downloading their IG Academy App.
Pros
The research section is both very comprehensive, and innovative in how it can be delivered
The pre-IPO insights feature in particular could really add value to your trading potential as a unique feature
IG Markets education section is excellent and highly accessible through mobile as well
Cons
Some traders may feel there is a relatively limited amount of languages available compared to the broker size
IG Markets vs other brokerage firms
FAQs
Is IG Markets legit?
Yes. IG Markets are a legit, safe, and very well-regulated broker. They are one of the longest operating brokers in the industry, having started in 1974.
Does IG Markets allow weekend trading?
Yes, weekend trading at IG Markets is permitted. With that said, not every market is available on the weekend. The forex market and others are closed, but markets like CFD crypto trading are not (though it's temporary not available with IG).
What is the IG Markets minimum deposit?
The IG Markets minimum deposit available is $250, but this is an exception. As said before, The IG Markets minimum deposit depends on the IG entity you are trading with.
How much are the IG Markets commission fees?
Floating spreads are offered at IG Markets. These IG Markets floating spread start from 0.6 pips on forex, with a lot of commission-free trading available. If you are trading stocks, then there is a commission starting at $3 on US shares.
Does IG Markets have a Demo account?
Yes, IG Markets offers a demo account.This is an excellent place to learn more about both the broker and what the forex market has to offer, and perfect your skills.
---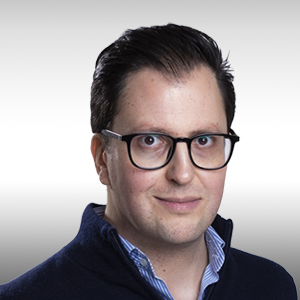 About The Author
Filippo Ucchino
Co-Founder - CEO - Broker Expert
Filippo is the co-founder and CEO of InvestinGoal.com. He has 15 years of experience in the financial sector and forex in particular. He started his career as a forex trader in 2005 and then became interested in the whole fintech and crypto sector.
Over this time, he has developed an almost scientific approach to the analysis of brokers, their services, and offerings. In addition, he is an expert in Compliance and Security Policies for consumers protection in this sector.
With InvestinGoal, Filippo's goal is to bring as much clarity as possible to help users navigate the world of online trading, forex, and cryptocurrencies.
IG Markets Review: Pros and Cons Uncovered 2023
Related Reviews
---