eToro Fees and Costs Explained
The fact that you have decided to begin trading with eToro is excellent.
The good news is that eToro fees and spreads are very competitive.
Nonetheless, there are still a few areas to consider when it comes to the cost of your trading. It is best to know about these in advance, therefore we have taken the opportunity to completely outline these eToro costs and fees as comprehensively as possible.
This should mean that you are completely aware of every aspect once you start trading at eToro (discover even more with our eToro broker review if you like).
Here are the related fees and costs which we have noted:
eToro Spread on accounts
As you would expect with a top and popular broker like eToro, each account type varies slightly in the spread it provides. Here is a rundown of precisely what to expect from each different type as you trade with eToro:
Retail Account
The eToro retail account is the standard basic account which the broker usually offers around the world. This applies in the various regulatory areas where they operate. These areas include CySEC, ASIC, and FCA.
As usual, the accounts offer a variable spread which is very competitive.
There is a rollover on this account type for overnight positions, although depending on your situation this can be somewhat flexible also.
Professional Account
The eToro professional account type is an upgrade from the standard retail account. This can be accessed if you meet certain requirements such as volume and frequency.
Although the professional account does house many additional benefits for you as a trader, when it comes to spreads and other fees, they will remain the same.
eToro Deposit and Withdrawal fees
When trading with eToro you will be able to benefit from the extensive range of deposit and withdrawal methods that are made available. eToro offers you access to such methods as Bank transfers, Visa, Paypal, Skrill, and Neteller depending upon where you are based. More alternatives are also available depending on your location.
In most cases, these eToro deposit methods are completely free and do not feature any fees at least for deposits.
In the case of making a withdrawal from eToro, everyone is subject to a $5 fee. For this reason, a $30 minimum withdrawal is levied. This is something that can only be avoided if you were to join eToro club which waives those eToro withdrawal fees.
Using Wire transfer, in addition to the fees charged by the platform, you may also incur fees from your financial institution. This solely depends on the policy of your bank and you should double-check this with them if you are planning a deposit through this method.
eToro Club benefits
There are a variety of benefits you can access if you choose to join the eToro Club. The tiered system allows for you to increase the number of benefits you receive the further you advance and more you trade. Access to free withdrawals begins from the third tier of the system. If you want to learn more about the eToro Club and its benefits, check out our eToro tiers guide.
eToro Conversion fee
Touching on the conversion fee, this applies only when you fund or withdraw money in currencies other than US Dollar. This is due to the fact that eToro deposit methods and withdrawals are only facilitated in USD currency.
The same conversion fee will also apply if you withdraw your funds in the form of cryptocurrency.
It's worth noting that if you're part of the eToro Club, depending on your tier, eToro may discount of even remove all conversion fees.
How does a conversion fee work?
The eToro conversion fee is calculated based on the current exchange rate, though a commission is also factored in.
The commission charged on deposits is generally 50pips. This amount is negligible on smaller deposits, though if you are considering a larger deposit volume it is certainly something you may wish to think about.
Taking an example case of a 100 EUR deposit, the commission charged on this is around 50 cents (0.50 EUR).
Inactivity fee
The inactivity fee is something which many major forex brokers implement in the event that you are not active in trading on your account.
The eToro inactivity fee applies only to live accounts where there has been no activity or login on the account for a 12-month period. This eToro inactivity fee is charged at $10 per month.
eToro charges this inactivity fee only if there are sufficient funds in the account to do so, and no open positions will be closed in order to service the inactivity fee. To ensure this does not become an issue you have to contend with, simply be sure to login to your eToro account at least once in each 12-month period.
eToro Trading fees
Trading at eToro will also bring certain associated fees. As with any broker, these fees can be variable, but typically are not too much to put you off trading with the broker. Here is our overview of the eToro trading related fees.
Variable and Fixed Spread
The first point to note is that spreads through eToro are variable only. This means there are no fixed spread options available, but there is still room for plenty of value.
The only potential downside with the variable spread is that from time to time with more volatile assets, there could exist a wide variance between the spreads with some other assets.
This is not something which occurs too often though, and eToro is always committed to providing the best possible spread.
Overnight Fee
Like every top forex broker out there, eToro does charge overnight, or rollover fee. This is something you really need to consider when it comes to keeping your positions open overnight as it will be charged everyday in the majority of cases. Stocks trading at 1:1 leverage is one of the only situations where you can avoid such charges.
To monitor these fees, you should keep a close eye on the eToro trading hours which are available from the trading platform or broker website at all times. The best and effectively only way in which you can avoid these fees is to close out your open positions before the stated deadline.
If you close a position when the market has already closed then this position will not be immediately closed. Instead, it will be held in a state of pending close until the market reopens.
eToro Spread review on various assets
Now that we have taken the time to examine the eToro spread which you can expect on your particular account type, let's take a detailed look at the spread on each asset type. This includes a chart of the current spread to help you compare.
In the United States the asset range is quite limited as CFD trading is not allowed. If you are resident in the US you can learn how to trade with our review on eToro for us citizens.
Forex
As with any of the best forex brokers, eToro provides access to a very wide range of forex trading pairs. These number 47 in all and they include a variety of major, minor, and exotic pairs. Below you can note the all-around competitive spreads.
| eToro Forex Spread | Standard Account |
| --- | --- |
| EURUSD | 1.0 |
| USDJPY | 1.0 |
| GBPUSD | 2.0 |
| EURGBP | 1.5 |
Commodities CFDs
There are a total of 6 commodities available for trading with eToro. Again, these are detailed below and you can easily compare them to another broker of your choice.
| eToro Commodities Spread | Standard Account |
| --- | --- |
| GOLD | 45.0 |
| US OIL | 5.0 |
| UK OIL | No |
Cryptos CFDs
eToro cryptocurrency CFDs are among the most popular and largest markets which the broker provides. This is a much larger offering than you would typically find with any other broker and features more than 90 cryptoassets.
To that end, every major currency is available to pair up with a crypto for trading, and the spread does not change on the currency, but instead on the crypto.
| eToro Cryptos Spread | Standard Account |
| --- | --- |
| BTC | 1% |
| ETH | 1% |
| XRP | 1% |
Indices CFDs
Indices from around the globe are traded as CFDs on eToro. The USD index and many more markets are available for competitive trading which adds to the growing catalogue of eToro CFDs trading available.
| eToro Indices Spread | Standard Account |
| --- | --- |
| US500 | 75.0 |
| NASDAQ | 240.0 |
| FTSE100 | 150.0 |
Stock CFDs
The eToro shares and stocks trading market is another huge success and draw for the broker. Here you can access trading on a multitude of top companies from around the world with no commissions and very competitive spreads.
This competitiveness is particularly highlighted when going long with 1:1 leverage. In this case, you can benefit from no eToro markup or rollover at all.
| eToro Stocks Spreads (real) | eToro Standard Account |
| --- | --- |
| US Stocks | 0.00% |
| UK Stocks | 0.00%* |
| EU Stocks | 0.00%** |
*Zero commission trading on UK and EU stocks applies for accounts under CySEC and FCA regulation only
**Not every share can be traded as real
ETF CFDs
Finally, eToro ETFs trading carries on the commission-free trading baton, and with more than 140 markets, it is another of the brokers largest. eToro spreads on all ETFs are an impressive 0.09% on the value across the board. As with eToro stock trading, rollover is absent when trading 1:1 leverage.
Final overview on spread and costs on eToro
eToro is already one of the largest brokers in the world.
The broker can be highlighted particularly for the efforts they make in the crypto, stock, and ETFs market where they offer so many options and in the case of ETFs have standardized the spreads cost with no markups or rollovers in some cases.
If hedging is something that you wish to engage in you will also be glad to note that this is permitted at eToro. Scalping, on the other hand, is not.
Looking at the overall spreads of eToro, we can conclude that they are definitely higher if compared to the lowest spread forex brokers available, and this is due to the fact that "spreads" in eToro are used to pay for the functioning of the whole social-copy trading machine. In a way, you can think that with eToro you pay spreads a little bit more to have access for free to some advanced trading features (more on this in our eToro review).
One thing to be mindful of is that the withdrawal fee of $5 can be high if you are dealing in smaller withdrawal amounts. Not so much if your numbers are bigger. This is a fee which can also be avoided via the eToro club.
Both conversion fees and inactivity fees although present, are kept minimal and overall, a healthy and positive environment is preserved where traders can conduct their business without too much concern in the cost and fee regard. If you think that the eToro spreads and costs won't satisfy your needs, check the best etoro alternatives on the market.
eToro Fees and Costs FAQs
What is the spread on eToro?
eToro spreads start from 1 pip on forex. They may vary depending on the asset class you are trading.
Does eToro have a high spread?
Previously, eToro spreads were very high starting from 3 pips. Nowadays, the spreads are competitive in line with the rest of the industry. Currently, eToro spreads start from 1 pip.
Does eToro make money on the spread?
As with other brokers, eToro makes money through the spreads on their assets.
eToro is a multi-asset platform which offers both investing in stocks and cryptoassets, as well as trading CFDs.
Please note that CFDs are complex instruments and come with a high risk of losing money rapidly due to leverage. 77% of retail investor accounts lose money when trading CFDs with this provider. You should consider whether you understand how CFDs work, and whether you can afford to take the high risk of losing your money.
Past performance is not an indication of future results. Trading history presented is less than 5 complete years and may not suffice as basis for investment decision.
Copy trading is a portfolio management service, provided by eToro (Europe) Ltd., which is authorised and regulated by the Cyprus Securities and Exchange Commission.
Cryptoasset investing is highly volatile and unregulated in some EU countries. No consumer protection. Tax on profits may apply.
eToro USA LLC does not offer CFDs and makes no representation and assumes no liability as to the accuracy or completeness of the content of this publication, which has been prepared by our partner utilizing publicly available non-entity specific information about eToro.
---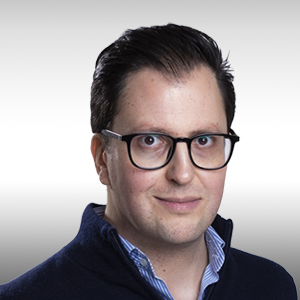 About The Author
Filippo Ucchino
Co-Founder - CEO - Broker Expert
Filippo is the co-founder and CEO of InvestinGoal.com. He has 15 years of experience in the financial sector and forex in particular. He started his career as a forex trader in 2005 and then became interested in the whole fintech and crypto sector.
Over this time, he has developed an almost scientific approach to the analysis of brokers, their services, and offerings. In addition, he is an expert in Compliance and Security Policies for consumers protection in this sector.
With InvestinGoal, Filippo's goal is to bring as much clarity as possible to help users navigate the world of online trading, forex, and cryptocurrencies.
---