HF Markets Review: Pros and Cons Uncovered 2023
Founded in 2010, HF Markets is a broker with excellent low spreads that provides lightning-fast ECN execution to traders worldwide. The broker also has regulatory oversight in place from many of the top-tier regulatory bodies around the world. These include CySEC, FCA, DFSA, FSCA, and the FSA.
In this HF Markets review, the InvestinGoal team has taken a very close look at every key area of the broker including the account types offered, execution speeds, funding methods, and more. This will provide you with a complete picture of the HF Markets operation.
The main strengths of HF Markets include:

No minimum deposit
Spreads from 0 pips
Numerous trading platforms and account types
Very well-regulated
Insurance cover of up to $5,000,000
Copy trading available
There are several account types and trading platforms to choose from at HF Markets. For that reason, the broker offers an unlimited demo account that is a great opportunity for you to explore and get to know what they provide.
OPEN AN HF MARKETS DEMO ACCOUNT
(70.51% of retail CFD accounts lose money)
What Is Our Opinion On HF Markets?
HF Markets is an ECN/STP broker regulated by CySEC, the FCA, and others providing market execution and an excellent, low spread trading environment. The spread starts from 0 pips with low-commission and no minimum deposit. They are a top choice for all traders with an excellent education infrastructure and a physical presence on every continent.
On top of being regulated by CySEC and the FCA, they are also overseen by the DFCA, FSCA, FSC, and FSA. Having collected more than 45 awards this newer broker has been fast to establish an international reputation from their HR in Cyprus.
They also offer copy trading through their own proprietary trading platform and HF Copy Account. It is important to note that this broker entity is dedicated to EU traders only and if you are outside Europe you can refer to our detailed HFM review instead.
What are the HF Markets Pros and Cons?
Pros
They have established themselves as an excellent broker choice and to that end, there are many positives to note. The fact they are suited to all kinds of traders with no minimum deposit makes them highly accessible.
The low trading cost that they attempt to retain is also a great point of attraction. You will find a spread typically from 1 pip, or 0 pips with a $3 commission on a Zero Spread account.
The average spread also stays competitive at 1.2 pips on the EUR/USD, 1.5 pips on the EUR/GBP, 2.50 in quote currency per unit on Amazon stock, and 0.29 in quote currency per unit on gold trading.
Alongside this, the broker is well supported by an excellent copy trading service offering their own dedicated HF Copy account and trading platform while the entire offering at HF Markets is backed by a great learning infrastructure.
Cons
Of the downsides we found with the broker, the fact they offer different services depending on your location can be an issue. They also do not offer social trading features even though they do support copy trading.
For more experienced traders, the fact that less than 100 tradable assets are on offer is also a point of limitation for such a major broker in the sector.
Pros and Cons: a Summary
The table below charts the key broker areas along with pros and coins in each section for you to clearly see.
| HF Markets Offer | Advantages | Downsided |
| --- | --- | --- |
| Demo Account | Unlimited trial | Broker may close your account after 30 days of inactivity |
| Minimum Deposit | Starts from $0 | Conversion fee may be applied |
| CFDs and Forex | Free deposit and withdrawal | Services may differ due to your area |
| Zero Spread Account | Lowest spread offered by the broker with a very competitive commission | None |
| Social – Copy trader | Great copy trading proprietary platform | No social trading feature |
CFDs and Forex Review
As a CFD broker, you can expect all of the available assets here with HF Markets to be traded as CFDs. The total number of assets available for you to trade comes in at around 100 and includes forex, commodities, indices, stocks, ETFs, and bonds.
The spread is hugely competitive and starts out from 0 pips with a commission of $3 per lot charged if you are trading on a Zero Spread account only. You will find the average spreads as noted above also remain very competitive.
Another important point that can make you some savings is to note that if you deposit at least €250, the broker will cover any bank wire fees you incur.
Pros
They offer both free deposits and withdrawals
Spread and commissions are kept as low as possible
Cons
Only a limited number of assets available for such a major broker
Zero Spread Account for Scalpers Review
Scalping is possible through the HF Markets Zero Spread account and is actually a very popular choice for those interested in scalping due to the very low spread that starts from 0 pips with an average spread of 0.3 pips on the EUR/USD, and just 0.2 pips on EUR/GBP through this account. The commission is also highly competitive at just $6 per lot round-turn.
If you are interested in using EAs to trade and scalp then this is also a great choice for you. Meanwhile, the minimum deposit for this account type remains at $0 making it very accessible though you have commissions to consider.
In all, thanks to the low costs and flexibility, this account type is typically a popular choice from those HF Markets traders looking to engage in scalping.
Pros
The lowest possible spread is on offer
Overall it is an ideal account choice for scalping
Cons
Copy Trading Review
Though there are no social trading features, copy trading is well catered for through the HF Copy platform. This account type has a $0 minimum deposit to get started as a copier, or if you wish to be copied where you can also earn a fee of 35% on the performance of each copier you have.
It is an excellent choice overall with a great proprietary copy trading platform to avail of.
Pros
The proprietary copy trading platform is among the best
You can earn a great fee as a strategy provider for others
Cons
There are no social trading features available
Is HF Markets regulated and legit?
HF Markets (Europe) Ltd is very well regulated by CySEC under the number 183/12. Around the world as the HF Markets Group the company also has regulations in place from a variety of top bodies respected globally.
This includes regulation from the FCA (801701), the DFSA (F004885), the FSCA (46632), and the FSA (SD015) making them one of the best-regulated trading brokers in the industry and demonstrating the importance with which they take your security.
Foundation and Offices
They were founded in 2010 giving them a strong position as a longstanding FX broker in the industry. The company headquarters for their HF Markets (Europe) Ltd. entity is maintained at:
Spirou Kyprianou 50
Irida 3 Tower, 10th Floor
Larnaca 6057, Cyprus
Besides this, the company as a whole has operations and trusted physical presence in many locations around the world.
Money Protection
You can benefit from the implementation of segregated accounts at HF Markets that protects your funds well alongside negative balance protection and participation in the ICF program that can provide compensation of up to €20,000 in case of insolvency or bankruptcy to EU-based traders.
Overall you will find the broker in compliance with all expected ESMA and MiFID regulations.
Additionally, HF Markets are signed up for Civil Liability insurance with protection of up to €5,000,000 including top coverage against errors, omissions, negligence, fraud and various other risks that may lead to financial loss.
Awards
As mentioned, HF Markets Group has won dozens of awards over the years for its services. Their total of more than 45 include accolades for being "Most Transparent Broker", having the "Best Client Services – Global 2020", and being the "Most Trusted Forex Broker – Global".
These are some of the most coveted awards in the industry and point to a broker that does their utmost at all times to look out for their traders and provide one of the best environments to trade within.
In Which Countries is HF Markets not Available?
Though HF Markets does an excellent job in offering trading services around the world, there are a few exceptions.
HF Markets (Europe) Ltd offers services to residents within the European Economic Area, Switzerland, Mauritius, and Dubai. They do not however accept clients from Belgium.
Within the wider HF Markets Group, traders from both the United States and Canada are not accepted at this time.
Pros
The broker offers some of the best security in the industry to protect your funds
They are widely award-winning with more than 45 awards collected to date
HF Markets are extremely well-regulated by top-tier bodies
Cons
They do not quite offer services in every possible country
What Are HF Markets Account Types?
There are a total of 4 different live trading accounts. Here are details on each:
HF Markets Demo
HF Markets does offer a demo account. This is a great way to get started with a risk-free account that replicates real trading conditions with virtual currency.
The account is unlimited except in the case that you are inactive for more than 30-days. The broker may then close the demo account. You can also only have a maximum of three demo accounts at any one time. Overall though, this is a great place to start if you are new to the industry or broker.
Premium Account
A very popular account type choice is the Premium Account. Here you will find ready access to all of the trading instruments the broker has to offer along with no minimum deposit requirement.
The spread on this account type also remains very competitive starting from 1 pip on major markets while there is no HF Markets commission on this type of account.
Zero Spread Account
Again with the HF Markets Zero Spread account, you will have access to all of the tradable assets they offer. This comes with a highly competitive spread that of course starts from the bottom at 0 pips. With this account type, you also have no minimum deposit requirement.
The only other thing you will have to consider with this account type is the commission on trading. This comes in at $3 per lot on major currency pairs ($6 per lot round turn), or $4 per lot on others ($8 per lot round turn)
HFCopy Account
As a copy trader or signal provider, you will be able to access forex and gold trading markets with this account type though it is not available through MT5.
The minimum deposit to get started if you are copying the trades of others is €0, as well as if you want to be a strategy provider.
Spreads through this type of account start out from 1 pip though there are no commissions. With this European entity of the broker, you will find only Euro accepted with this account type. Please refer to the HFM Review for an extensive guide.
Islamic Account
A HF Markets Islamic account type is available for those who require it. The account offers the same conditions for trading that you will find on the regular account and both Premium or Zero Spread accounts can be made into Islamic accounts.
They are fully Shariah law compliant and therefore there are no swap or rollover fees for holding your positions overnight. A separate carry fee is applied on selected currency pairs if you hold them beyond 7-days but overall, it is a very popular Islamic account choice.
Premium Pro Account
A Premium Pro account is available to traders classified as professional only. Here the minimum deposit is $5000, spread starts from 1 pip, you will have no commission to worry about, and access to all the trading instruments is provided.
Remaining compliant with ESMA/MiFID II rules, you need to meet 2 out of the following 3 criteria to qualify for this type of account:
Have made an average of 10 transactions of significant size per quarter in the past year
Hold a financial instrument portfolio of over €500,000 value (in your bank or trading account)
Possess relevant experience in the financial services sector.
Poland has some differences whereby you may qualify as an "Experienced Retail Client" if you satisfy the following:
A requisite amount of experience meaning you have opened a reasonable number of significant transactions over the last 24 months
Have professional knowledge and training around CFDs and other derivatives
With this type of account, you will have increased leverage available up to 400:1 as a professional client, or 100:1 as an experienced retail client.
How Can You Deposit And Withdraw With HF Markets?
Account Base Currency
The account base currency is the one that you trade with. Depositing a supported base currency can help you avoid any conversion fees. HF Markets (Europe) Ltd supports the USD, EUR, and PLN (For experienced retail clients only).
This is not a great range of choice but still covers two of the major currencies that the majority of traders under this entity of the broker will be using.
Deposit
Here is everything you need to know when making a deposit through this entity of HF Markets:
Minimum Deposit
The minimum deposit as we have already mentioned depends on the account type but stays reasonable throughout. The lowest amount will be $0 for a premium account, up to €5000 for professional traders.
Deposit Methods
The deposit methods you will find available at the broker are varied. You will be able to deposit through bank wire transfer, using your credit or debit card if it is Visa, Mastercard, or Maestro, and using an eWallet in the form of either Neteller or Skrill.
Typically you must deposit at least $50 for any one method, or $250 for wire transfer and most deposits take just a few minutes to complete with the exception of a wire transfer that takes one day to process once funds have arrived in the broker bank account.
Deposit Fees
There are no HF Markets deposit fees. Also, if you deposit at least $250 using wire transfer, the broker will cover any associated bank fees from your side.
Withdrawals
The same withdrawal methods are all available as you used to make your deposit with a minimum withdrawal amount of $5 in place or $150 for wire transfer. The processing time is also typically between 2-10 days though eWallet withdrawals are instant.
Withdrawal Fees
There are also no withdrawal fees from the HF Markets side although your own bank may charge a fee and this is something you should confirm with them.
How Much Are Trading Fees With HF Markets?
HF Markets spreads typically start from 1 pip with no commission on trading. The exception here is the Zero Spread account where you will find a spread from 0 pips but a commission of between $6-$8 per lot for a round turn trade depending on whether you are trading major currency pairs or others.
With that said, a quick look at the minimum spread on some of the most popular assets shows a 0.1 pips spread on the EUR/USD, 0.19 pips on Gold, and 0.4 pips on the S&P500 index.
Overnight Fees
An overnight fee is charged by this forex broker as with others. The only exception here is if you have a swap-free Islamic account.
It is a varying fee that can depend on market conditions and it may sometimes be paid to you or you may have to pay it. The trading platform will have more information on this at the time of trading.
How Much Are Non-Trading Fees With HF Markets?
There are also a few other fees to think about if you are trading at HF Markets. Here is more information on them:
Inactivity Fees
You will also encounter an inactivity fee that starts after 6 months of no trading. This fee comes directly from your account balance at a rate of $5 in the first 6 months to 1 year, $10 in year 1 to year 2, $20 in year 2-3, and an increasing $10 each year thereafter until your balance is $0 or you start trading again.
If you don't have the balance to cover this fee then the broker may close your account.
Pros
There is a wide range of account types available to suit everyone
The broker provides a proprietary copy trading platform
No minimum deposit on all account types
Trading costs and fees are kept comparatively low
Cons
No cryptocurrencies trading is available
The inactivity fee could be an issue for the more casual trader
Which Markets Does HF Markets Offer?
Here is a more in-depth look at all of the markets and assets you can expect to find available at the broker:
Forex
There are more than 50 forex currency pairs to choose from. This includes a strong range of major, minor, and exotic currency pairs. The spread here will depend on your account type choice but does start from 0 pips.
Commodities
You will find 10 commodities to be traded at HF Markets. Included here are some energy, soft, and hard commodities as well as futures trading on oil and some soft commodities being available.
Indices
22 major indices from around the world in the US, EU, Japan, Australia, and others can all be traded here. You can trade either spot or futures markets in these indices.
Stocks
A total of 56 major stocks that are listed in the UK and major exchanges in the US are available to be traded as CFDs here with HF Markets.
ETF
You will find a strong selection of 34 ETFs available to trade. This included some in a variety of sectors covering mining, energy, technology, health care, real estate, and beyond for a very broad selection based on your needs.
Bonds
Three major bonds are available to be traded with the broker. You will find 10-year US Treasury notes as well as the Euro Bund, and UK Gilt all here.
How Are Execution, Leverage And Position Sizing With HF Markets?
There are a number of important trading features to take note of when you begin trading with this FX broker. The following are some of the most important:
Executions
HF Markets (Europe) Ltd is an ECN/STP broker. This means you will get very fast trade execution throughout your experience at the best possible rates. Market execution is provided on all account types at the broker.
Leverage
As mentioned HF Markets (Europe) Ltd is regulated under ESMA/MiFID II laws. This means the maximum available leverage is set to 30:1 on major FX pairs for every account.
The only exceptions apply if you are qualified and trading through a Premium Pro account. Here you can access 400:1 leverage as a professional client or 100:1 as an experienced retail client (Poland only)
Sizing
The minimum size of trade you can make with this entity of HF Markets is 0.01 standard lots otherwise known as 1 micro lot. This is equivalent to 1,000 units of the base currency you are operating with. (A standard lot would be 100,000 units).
Risk Management
Risk management is a very important aspect of trading at any broker. This is something that HF Markets realizes and provides adequately in terms of the tools available to you through the trading platforms.
You can implement stop losses, take profit, and limit orders to manage your position while the broker will initiate margin calls if your account equity drops below a certain point.
Trading Hours
Trading hours at the broker are fairly standard as you would expect from any top trading broker. This means the forex market will be available on a 24/5 basis.
Commodities can typically be traded on a 23/5 basis closing from midnight to 1am each day. The trading hours for stocks, indices, and bonds will depend on the local times of the exchanges where they are traded.
What Platforms Does HF Markets Offer?
The trading platforms and particularly mobile trading experience can have a big impact on your overall experience. Here is everything you need to know about the trading platform at HF Markets (Europe) Ltd:
Charting and Trading tools
HF Markets is a Metatrader broker. What this means is you will have access to these trading platforms along with the extensive range of tools and indicators on offer. There are more than 51 charting indicators and tools to choose from in a very customizable environment.
You can also have access to a number of other premium trader tools from the broker. These include an alarm manager, sentiment trader, and many more to provide an insightful and efficient trading experience.
MetaTrader Platform (Desktop, Web, Mobile)
You will have access to both MT4 and MT5 at HF Markets. The choice is up to you though if you are copy trading with a HFCopy account, MT5 is not supported.
These platforms, recognized as some of the best ever in the industry, are available on desktop, as a webtrader, or on mobile to fit your needs entirely with support for Windows, Mac, Android, and iOS devices as needed.
HF Mobile App
The HF Markets mobile app is a proprietary application from the broker that is available on both Android and iOS devices and from which you can access many broker areas and features including your myHF area for account management.
From the app you will also be able to access your trading positions, the traders' board, daily market analysis from the broker, and a strong range of educational resources.
The app is also optimized to help you in copy trading through your HFCopy account so it is ideal for this or simply managing your account on the move.
What Extra Trading Services does HF Markets Offer?
Here is a closer look at some unique or additional trading products to be found with this entity of HF Markets:
Proprietary trading platform (HF Mobile App)
The HF App as mentioned above is a proprietary mobile app made available by the broker that gives you full control over the management of your account on the move. It is particularly popular for copy trading through the HFCopy account which it also facilitates.
Social Trading – Copy Trading
As we have mentioned, copy trading is offered through the broker's own proprietary copy trading platform, HFCopy. There are no social trading capabilities offered.
You will find a minimum deposit to open this account type of €0 if you are a strategy provider who wants to be copied. The same goes if you are copying others.
As a strategy provider, you can earn a performance fee of up to 35% on successful trades. This is paid bi-monthly by the broker.
Pros
They support a wide range of trading techniques
Their copy trading features and environment is excellent
Cons
Only a limited number of assets are available
There is a lack of any social trading capability
How Is HF Markets Customer Service?
Languages
The HF Markets Group provides an extensive level of support for languages from around the world no matter where you come from.
A total of 27 languages are supported by the group, and although HF Markets (Europe) Ltd. may not support all of these, it does support the majority of available European languages and some others.
Customer Service
The support team at the broker is contactable in a number of ways. You can reach them through the live chat function on the website, or directly through phone and email where they will be responsive on a 24/5 basis.
This professional level of service is also boosted by a detailed FAQ section. Here you can find answers to many of the most common broker questions without ever needing to contact the support team directly.
Does HF Markets Have Research And Education Services?
Research
If you plan on doing research on your trading through HF Markets you will find a good deal of analysis on offer from their team.
This includes a daily market technical analysis of many assets they offer trading on as well as more detailed insights on the technical and fundamental points from market professionals.
It is a strong offering alongside which you will find regularly updated market news in the form of well-curated articles and more.
Education
You will be well supported in continuing your educational development with HF Markets by a comprehensive education infrastructure that they put in place. This has useful content not only for new traders, but those with more experience also.
You will find an excellent range of resources for training that includes articles, posts, more than 20 videos and tutorials on all aspects of trading, and frequently hosted expert webinars where you can gain insight from some of the best in the business.
This support shows again the dedication HF Markets has to sustaining its trader base and investing in your future as a trader with them.
Pros
A great number of global languages are supported
Education is made a priority by the broker and excellent service is offered
Cons
The live chat customer service option is only available in English
HF Markets vs other brokerage firms
FAQs
Is HF Markets a good broker?
HF Markets is a popular broker choice among both new and experienced traders. The broker offers a low spread combined with no minimum deposit that can be ideal for new traders. HF Markets also provides a wide range of account types to choose from and high-speed order execution.
Is HF markets a market maker?
HF Markets is an ECN broker. This means they do not act as a counterparty to your trades. Being an ECN broker, HF Markets can also offer some very fast trade execution speeds.
---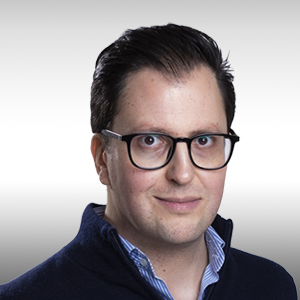 About The Author
Filippo Ucchino
Co-Founder - CEO - Broker Expert
Filippo is the co-founder and CEO of InvestinGoal.com. He has 15 years of experience in the financial sector and forex in particular. He started his career as a forex trader in 2005 and then became interested in the whole fintech and crypto sector.
Over this time, he has developed an almost scientific approach to the analysis of brokers, their services, and offerings. In addition, he is an expert in Compliance and Security Policies for consumers protection in this sector.
With InvestinGoal, Filippo's goal is to bring as much clarity as possible to help users navigate the world of online trading, forex, and cryptocurrencies.
HF Markets Review: Pros and Cons Uncovered 2023
Related Reviews
---