Axiory Review: Pros and Cons Uncovered 2023
At InvestinGoal, we adhere to strict standards to ensure an unbiased review process. We conduct our reviews by examining each broker's offering and performance across 4 key categories. A final rating is produced for each forex broker based on a total of 187 data points. Learn more about our review process and methodology.
Axiory is an ECN/STP broker founded in 2011. They have gained popularity as a low spread broker for CFD trading. Axiory is regulated by the IFSC which means they can offer a lenient trading environment and enticing features such as high leverage.
This feature, however, restricts Axiory from operating in some areas where forex regulations are strict such as Europe, Australia, the USA, and the UK.
This Axiory review takes a deep dive into everything the broker has to offer.
Some of the Axiory core strengths include:
CFD trading is offered to all clients
Extensive leverage of up to 1:777 is available
MetaTrader trading platforms offered
An accessible minimum deposit from $10
As with most top brokers, you can open a demo account to get some experience of all the features the broker has to offer in a risk-free environment prior to live trading.
OPEN AN AXIORY DEMO ACCOUNT
(Your capital is at risk)
What Is Our Opinion On Axiory?
Axiory is a relatively new STP/ECN broker in the industry which is IFSC regulated. The lack of a stricter regulatory environment compared to others may discourage traders, however, they have excellent protective measures in place, a low spread from 0.2 pips, accessible minimum deposit, and unlimited demo account. This makes them ideal for most types of trader.
In addition to the cost-friendly trading environment to be found at Axiory, they also have an excellent educational infrastructure with loads of great content to satisfy traders at every level. They are limited on a couple of fronts both on the number of countries they are available in at under 50, and the number of assets offered is still around 150 though they are growing all the time.
What are the Axiory Pros and Cons?
Pros
Some of the main issues the broker is currently facing are due to their relatively new position in the industry. They have to focus on becoming available in more countries since they are now not even available in the EU. This also extends to their assets and features that are not fully available in every country they operate.
On security, they have a good reputation but the fact they are only supported by one regulatory body needs to be addressed. ESMA, FCA, and ASIC are all top-tier regulatory authorities and more trusted than the IFSC or other offshore regulators. Moving forward then, if the broker is to command more respect in the industry they should pursue such regulation.
Cons
Focusing on the positive points around Axiory, they do offer an excellent range of account type choices. These include Nano, Standard, Max, Tera, Alpha and Corporate accounts with even the demo account being customizable to replicate each account type. They also provide a great swap-free account.
When it comes to accessibility and value, these are both excellent too. You will be greeted by a low minimum deposit, competitive fee environment where no inactivity fee is applied, and you will also have access to a high amount of leverage up to 1:777 which is a positive of more flexible offshore regulation.
Pros and Cons: a Summary
The table below helps pinpoint some of the pros and cons we have found in each major area of the broker.
If you want to expand your research, and evaluate some options similar to this broker, you can consult the alternatives to Axiory.
Axiory Offer
Advantages
Problems
Demo Account
Unlimited demo account
10,000 virtual USD does not reflect the reality of most traders
Minimum Deposit
It's only $10
N/A
Forex & CFDs
Spreads are very tight with the Nano account
Commissions are a little bit high when trading with the Nano account;
Limited number of asset
Copy Trading
User friendly platform
Limited amount of assets
Forex and CFDs Review
Trading forex at Axiory you will find more than 60 currency pairs to choose from in what is a strong offering from the broker. These can be traded as CFDs alongside a variety of other assets including commodities, indices are more with a total of around 150 assets that can be traded.
The spread starts from a competitive 0.2 pips minimum and there is no commission to consider with the exception of the Nano and Tera accounts that feature a $6 per lot commission. With such a high amount of leverage available, up to 777:1 it also is important to be careful particularly if you are a new trader.
Overall, it is very easy to get started with the broker, and a minimum deposit of just $10 is applied though you are encouraged to try out their free demo account first.
Pros
They offer a strong range of currency pairs to trade
There are no commissions on the Standard or Max account except stock CFDs
Spreads remain very tight and also with the Nano account
MT4, MT5 and cTrader platforms are available to use
Cons
The number of assets available is quite limited at around 150
High leverage availability makes it risky for beginners to trade big
Commission on the Nano and Tera accounts is comparatively high
Copy Trading Review
Copy trading at Axiory is offered through the CopyTrade app. This app is available on both Android and iOS devices and is powered by Pelican, an FCA-regulated company. The app itself provides access to a very user-friendly platform where investors can trade more than 150 assets.
Within the platform, there is a wide range of metrics available including risk scores, win ratios, news, stats, and profiles of top traders. It is also possible to chat and engage with other traders.
Pros
User-friendly app
Social trading features offered
Cons
Limited amount of assets available
Is Axiory regulated and legit?
At present, the only regulation in place for the broker is as Axiory Global Limited which is regulated by the International Financial Services Commission (IFSC), under the registration number: 000122/15
They have no other regulatory body oversight in place at the moment. This is another area for them to work on developing as they continue to grow in stature over the coming years.
Foundation and Offices
The broker was founded in 2011. and they hold an office in Dubai at the following address:
1008 Clover Bay, Al Abraaj Street, Business Bay
Dubai
United Arab Emirates
As a growing broker, it would be ideal for Axiory to have more physical locations around the world moving into the future.
Money Protection
Though they are regulated by the IFSC which does not mandate a lot of fund protection, it is still provided by the broker. This is a great sign of how much they prioritize your security as a trader.
Here you will find that segregated accounts are used, and compensation is provided for up to $20,000 in the event of serious financial issues much like it would be under ESMA regulation. Although it is not mandatory, Axiory also provides negative balance protection so you can never lose more than you deposit with them.
In Which Countries is Axiory not Available?
Given the fact they are only regulated by the IFSC, there are many countries in which services from the broker are not available.
Below is a comprehensive list that we would hope to be reduced in the coming years.
Pros
They provide excellent fund protection with many measures going above and beyond requirements
The security offered demonstrates a very transparent broker operation
Cons
They still have a rather limited physical presence with just two office locations
The broker is not available in many countries at present
Only IFSC regulation is currently held
What Are Axiory Account Types?
Axiory Demo
Axiory does offer an excellent demo account. This account is ideal if you are just starting out in the industry or checking the broker out for the first time. It is an unlimited account meaning that it does not expire.
The demo account means you can trade completely risk-free with virtual currency in an environment that fully replicates real trading. The demo account can also be used with any of the Axiory account types and supports all available tools and leverage functions. You can open multiple demo accounts without problem and even keep them open after you open your Axiory live account while the support team is always on hand to help.
Standard Account
The Axiory Standard account type is available and a popular choice with a very low $10 minimum deposit making it easy to get started. The spread on this account type averages 1.2 pips on major assets like the EUR/USD and you can expect no commission except for stock CFD trades that attract a $0.04 per CFD commission.
Trading through this account type will give you access to both MT4, and cTrader depending on your preference, and thanks to the open for of regulation leverage of as much as 1:400 is offered.
Nano Account
The Nano account is a great choice if you would like to lower your risk. The minimum deposit here remains $10 with the lowest spreads you will find at the broker. These average just 0.2 pips on major assets like the EUR/USD though a round turn per lot commission of $6 is charged, and the same $0.04 per stock CFD traded does apply.
Again you will have access to extensive leverage amounts up to 1:400 and access to both major trading platforms MT4, and cTrader.
Max Account
The Max account offers huge leverage of up to 1:777 and is a great choice if you are looking to trade at the highest volumes. The minimum deposit here for this type of account is $10 with no commissions apart from stock CFDs trading which attracts a $0.06 per CFD commission.
You will find the highest spread on offer here with an average of 1.8 pips on the EUR/USD but the leverage is a major point of appeal for many. Again you will have access to both MT4 and cTrader platforms.
Alpha account
The Alpha account is available from Axiory if you are trading through MT5 only. With this account type you will have access to a range of more than 100 real stocks and ETFs that you can invest in.
The account is extremely user-friendly with no minimum deposit requirement ensuring it is open to all. The commissions and fees on offer here are also excellent value. The commission will start from as little as $1.50 per stock traded. The only point to be mindful of here is that you will not have negative balance protection, though since this account type deals only in real assets, there is no cause to need negative balance protection.
Tera Account
The Tera account is also built around the MT5 trading platform. This is a type of account that is very much like trading with an Axiory nano account in what it offers. The minimum deposit here is again very accessible starting at just $10. It is good for those starting out in trading.
The average spread on the Tera account is also kept very low, the EUR/USD spread starts from only 0.2 pips while commissions are $6 per lot traded. On stocks, these commissions are $0.04 per stock CFD traded. You can also look forward to accessing huge leverage here. The available leverage is up to 1:400.
Islamic Account
In a very positive point for Islamic traders, a fully Shariah law compliant Islamic account is offered. The Axiory Islamic account can be approved through contact with the support team or your broker business development representative after which it will take a maximum of 24-hours to be activated.
This option is available for all account types you will find at the broker and conditions are good. You will be charged an additional commission instead of a swap-fee when you decide to hold positions open for a longer period. These commissions start from $3 and go up to $8 depending on the position.
Corporate Account
Finally, a corporate account is offered by Axiory. Again this comes with a very competitive minimum deposit at $100 and a variety of other benefits for you to take advantage of. These include being able to appoint a fund operator and have tailored spread options based on your needs alongside other tax advantages.
The lowest trade size that you can place through this account is 0.01 lots. This adds up to a currency value of $1,000 as a minimum trade size.
How Can You Deposit And Withdraw With Axiory?
Account Base Currency
When it comes to the available Axiory base currencies you will only find two. These are the USD, and EUR. Making a deposit in another currency may mean that you have to pay a small currency conversion fee.
Deposit
The Axiory minimum deposit is $10 in general. This however does depend on the account type you choose. With the Alpha account the amount required is reduced to $0.
Deposit Methods
There are a variety of deposit methods available with Axiory, each with its own processing time that we will look at in more detail here.
A deposit with your credit or debit card is possible and this will be immediately processed to your account.
International Wire Transfer
An international wire transfer is possible but it is one of the slowest methods and takes between 3-10 days to process into your account.
Multiple other methods are available through eWallets you can use. These include Neteller, Skrill, Vload, ThunderXPay, and Sticpay although Stickpay is not available to corporate clients, and ThunderXPay only allows USD deposits. These can all be processed quickly within 15 minutes in most cases.
Deposit Fees
When it comes to the deposit fees, we have broken them down into separate categories as follows:
Credit or debit card deposits are usually fee-free.
International Wire Transfer
Again these are often fee-free at least from the broker side. However your own bank may have wire transfer fees you should check.
Sticpay, Neteller, Skrill, Vload, ThunderXPay
Just like other methods, Axiory won't charge fees. You will also need to bear in mind that you may encounter conversion fees if depositing in a currency that is not a base account currency. In this case, any currency other than USD or EUR.
Withdrawals
When making a withdrawal you will find all of the same available options as when you are making a deposit.
An extra security measure of 2-factor authentication is in place when making a withdrawal for the security of your funds. This means you will receive an email that you need to click and verify your withdrawal in order for it to proceed. If you don't click this email link then the withdrawal will not process and the funds will stay in your account.
Withdrawal Fees
All withdrawals are free of charge, though the payment provider may charge a fee of their own that you should check, and again a conversion fee could apply if you withdraw any non-USD or EUR currency.
How Much Are Trading Fees With Axiory?
A floating spread is offered by Axiory with the average amount varying on each account type.
With the Nano and Tera account, the average EUR/USD spread is 0.2 pips.
This increases to 1.2 pips on a standard account, or 1.8 pips on a MAX account.
Overnight Fees
Overnight fees are charged by Axiory as with other brokers. The only exception is you have an Islamic swap-free account. This depends on the interest rate at that moment on each currency from the central banks so it is impossible to say for certain. You may pay or receive this fee and can get more information at the time through your trading platform.
How Much Are Non-Trading Fees With Axiory?
Inactivity Fees
Axiory does not charge any inactivity fee.
Pros
The Nano and Tera account have an extremely low spread
A variety of different account types to fit all needs are offered
An Islamic account is also available
Low minimum deposits are accepted on all account types
An unlimited and very flexible demo account is available
A good number of deposit and withdrawal methods are offered
Cons
Only two base currencies, EUR, and USD are available
Which Markets Does Axiory Offer?
Here are all the markets and asset selection you can expect to find once you start trading at Axiory:
Forex
The broker has a strong range of more than 60 currency pairs available. These are all traded as CFDs with major, minor, and exotic currency pairs all on offer. The possible leverage on these is huge at as much as 1:777 and a very competitive spread starting from 0.2 pips for Nano and Tera accounts.
Commodities
There are several commodities available all of which are traded as CFDs. You will find both gold and silver with leverage of up to 1:100 available. Platinum and palladium are also there with a 1:20 leverage possible, while both WTI and Brent Crude oil among others, natural gas, and electricity can all be traded.
You can expect the spread on these assets to start from a low point of 0.4 pips with Nano and Tera accounts.
CFD Indices
A total of 10 major indices from around the world including the FTSE, NASDAQ, CAC, and others can be traded as CFDs. The spread on these starts from 0.7 pips with Nano and Tera accounts.
Stock CFDs
More than 70 stocks as CFDs can be traded. This offering includes many of the most popular company names and stocks in the world like Apple, Amazon, Alibaba, and many more. The spread on stock CFDs starts from 0.035 on Nano and Tera accounts with a small commission of $0.04 also to be added in some cases.
Real Stocks & ETFs
With stocks and ETFs at Axiory, you will have more than 100 to choose from. These include some of the biggest named stocks in the world like Apple, Netflix, Amazon, and many more. The commission also starts from a very competitive $1.50 per stock traded here. You can access these through the newly added Exchange Listed Products Account.
How Are Execution, Leverage And Position Sizing With Axiory?
Executions
Axiory offers ECN/STP trade execution. This means you can be sure of some of the fastest speeds in completing your trades at the most competitive rates with good access to a depth of liquidity providers.
Leverage
If you want to employ Axiory leverage on your trades this is certainly possible. You can customize the amount you need up to 1:777 depending on your account type and the market you are trading. With forex, this maximum is 1:777 through the Max account or 1:400 on others. The leverage available on other assets will vary depending on what you are trading.
Sizing
On trade sizes, the minimum size is the same across all of the account types. This is 0.01 lots or 1 micro lot which is equal to $1,000 in currency value.
Risk Management
Having a well-planned risk management strategy is essential when trading at any broker. With Axiory you will be able to set all of the standard orders and limits in terms of trading. This means stop losses, and take profit orders, as well as trailing stops, are available.
While they do not provide a guaranteed stop loss, the broker does make margin calls to ensure your account equity stays above a certain level.
Trading Hours
The available trading hours listed here are based on Eastern European Time (EET). These are GMT+2 or GMP +3 in daylight savings time.
You can trade forex from Monday to Friday from 00:04 to 23:59 while stock CFDs can be traded on weekdays from 16:35 to 23:00. CFDs on indices will depend on the trading times for that index, energies are available from 01:00 to 00:00 or 03:00 to 00:00 Monday to Friday, and metals can also be traded from 01:00 to 00:00 five days a week.
Forbidden trading techniques
Axiory is open and flexible in catering to your needs with other trading techniques. To this end, hedging, scalping, and algo-trading through the Metatrader EAs feature are all supported and permitted.
What Platforms Does Axiory Offer?
Once you are starting to trade you will of course need to choose your trading platform. Here is exactly what you will find on offer:
Charting and Trading tools
With MT4, MT5 and cTrader platforms on offer, you will have access to the best in the industry when it comes to charting tools. MT4 alone offers a great range including their automated EAs feature that allows you to engage your own strategies or those of others to auto-trade.
Alongside this already great range will be Axiory's own autochartist MT4 plugin for technical analysis which can recognize 16 chart patterns and interpret your best movements in terms of these patterns including setting stop losses and more. The Axiory calculator tool and strike indicator are both also made available. These can help in respectively calculating trading parameters, and analyzing large amounts of data to identify trends. All are offered free of charge to you as a client.
MetaTrader4
One of the most popular and respected trading platforms in the industry, MT4 has an in-depth range of more than 50 indicators for you to customize your trading experience. The platform also has built-in features like their EAs feature that is offered without restriction and also has the ability to backtest your EA trading strategies.
Alongside all of this, you will benefit from the fast order execution of the broker and the platform itself which is available on all platforms for Windows, Mac, as a webtrader, or as a mobile trading platform with equal proficiency.
MetaTrader5
With MT4 you will have access to as many as 80 built-in technical and charting indicators alongside 24 different charting graphics and tools you can make use of. When it comes to timeframes, there are a total of 21 you can access for the most pinpoint charting and analytical experience.
Beyond that, you will also be able to enjoy convenient, one-click trading that is ideal for scaping. You will also have the ability to use the EAs feature and trading extensions to develop your own trading strategies using the MQL language.
The trading platform is available through a number of mediums. These include as a webtrader, on mobile devices that are Android, or iOS, and through Mac.
cTrader
cTrader is also a top trading platform renowned within the industry. It is extremely user-friendly, is more modern than MT4, and rivals it in terms of trading features and customizability with more than 60 indicators available as standard.
It typically can execute traders fractionally faster and tends to be favored for scalping while for usability it is convenient given that you can log in with your cTrader ID or cTID using a single email and password for all accounts.
cTrader is also available for Windows, Mac, as a webtrader, or on mobile.
Mobile
As mentioned, all of these leading platforms, MT4, MT5 and cTrader are available as mobile trading platforms on your iOS or Android devices.
Your trading experience will not be diminished at all with both platforms providing the best in mobile functionality for you to trade on the move as mobile trading becomes more and more important to traders today.
What Extra Trading Services does Axiory Offer?
Social Trading – Copy Trading
There are two ways to engage in copy trading at Axiory, one is to use MT4 to import EAs and algorithms created by other traders. The other is to utilize the Axiory CopyTrade app.
The Axiory copy trading app is available both on iOS and Android devices providing access to a very user-friendly and intuitive platform with more than 150 tradable assets. The platform allows for communication with other traders and also has built-in features for checking market statistics and the latest news.
Axiory 50% Deposit Bonus
A 50% Axiory deposit bonus may be available depending on your region. This bonus amount can be accessible up to a maximum limit of $5,000 and is subject to certain trading criteria that you can check with the broker. This criteria means it is not directly withdrawable unless the T&C is met.
Pros
They provide excellent trading platforms and a great range of additional tools
Alternative trading techniques like hedging, scalping, and EAs are all permitted
Cons
The range of assets is quite limited at just more than 150
How Is Axiory Customer Service?
Languages
The Axiory website is available in multiple languages including English, Spanish, Portuguese, Arab, Japanese, Russian, Thai, and Vietnamese. This global availability means you will feel well-supported no matter which language you speak and access the site in.
The support team from the broker is also easily contactable in a number of different languages with telephone support also made accessible through several local numbers in many countries.
Customer Service
The Axiory customer service team can be quickly and conveniently contacted through a number of mediums. These include reaching out by phone or email with numbers available in several different countries to cater to local traders.
A live chat function is embedded within the broker website which you can also access at any time and expect a speedy and knowledgeable reply. The team is further available via email or of course you could drop by their physical office locations if needed.
Does Axiory Have Research And Education Services?
Research
The research offering from the broker may be considered quite light in terms of content. You will find that regular market news is available and routinely updated. This can keep you up to date with the most recent market developments while market briefings also are made available once or twice each week.
Besides this, you will find a standard but detailed economic calendar to look at which features all the key economic events over a period of time. While it is sufficient, there is nothing of huge depth to offer in this area.
Education
This is an area where Axiory excels to a high level. They provide an excellent range of materials and learning environment through their trading academy that you can make the most of. This takes the form of some very well-organized guides particularly for new traders on the basics and fundamentals of trading, though there is something for everyone.
You will also have access to a steady range of webinars, regular market briefings, technical analysis, and regular articles and posts to continue your development whether you are a new or more advanced trader.
Pros
They provide an excellent range of educational content, particularly for new traders
Market analysis tools, a detailed economic calendar, and up-to-date news is made available
Cons
Many languages are supported though there are still many more that could be added
Axiory vs other brokerage firms
FAQs
Is Axiory broker regulated?
Axiory is a regulated broker. This regulation comes from the IFSC in Belize.
Is Axiory regulated in South Africa?
Axiory is not regulated in South Africa. At present, Axiory is only regulated by the IFSC, however, the broker does still offer services in hundreds of countries worldwide including South Africa.
Does Axiory offer deposit bonuses?
The broker offers a deposit bonus of 50%. You can get this bonus on deposits of up to $5,000. Axiory allows this bonus to be withdrawn only if particular trading terms and conditions are met.
---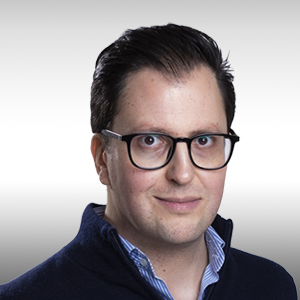 About The Author
Filippo Ucchino
Co-Founder - CEO - Broker Expert
Filippo is the co-founder and CEO of InvestinGoal.com. He has 15 years of experience in the financial sector and forex in particular. He started his career as a forex trader in 2005 and then became interested in the whole fintech and crypto sector.
Over this time, he has developed an almost scientific approach to the analysis of brokers, their services, and offerings. In addition, he is an expert in Compliance and Security Policies for consumers protection in this sector.
With InvestinGoal, Filippo's goal is to bring as much clarity as possible to help users navigate the world of online trading, forex, and cryptocurrencies.
Axiory Review: Pros and Cons Uncovered 2023
Related Reviews
---