HF Markets Spreads review: Trading costs explained
Trading with HF Markets, as with all other top brokers, you will encounter spreads.
These are marginal in order for the broker to make a slight profit on all of the trading services they offer.
For your knowledge, we have compiled this fully comprehensive HF Markets spread guide. You can basically consult this guide to know the spread and conditions for any market which you are trading with HF Markets regardless of your location.
You can also see our HF Markets review for a full in depth look at the broker.
So, let's get down to business and look at the HF Markets spread in greater detail:
What spread types does HF Markets offer?
As with any top broker, you will find a variety of ways in which the spreads are implemented with HF Markets. This should enable you to find something which fits perfectly with your trading needs.
Variable and Fixed Spread
In fact, HFM and HF Markets only offer variable spreads. This means that nowhere with this broker can you access a fixed-spread situation. This is neither a positive or negative point, but something you should be aware of when opening a HF Markets account.
The HF Markets variable spread starts from a competitive 0 pip, just like greatest ECN forex brokers do. Fixed spread alternatives were previously available but these have been discontinued.
Spread on instruments
The standard HFM and HF Markets spread which you can find on instruments is also very competitive starting from just 1 pip. This applies together with market execution on trades you make.
If you are holding a HF Markets Zero, or VIP account, then you can expect forex spreads on major markets which start from 0 pips.
From time to time, based on the regulatory body which controls your area, you may notice a slight difference in the spread on the same markets. This is nothing to worry about.
Spread on accounts
The HF Markets variable spread on standard accounts will always start from 1 pips regardless of which regulatory body you are under. The exceptions to this rule are in the case of the PAMM account which starts at 0.3 pips, and the VIP and Zero accounts which, as we mentioned above, start from 0 pips.
Added to this, you can bank on the fact that almost every HF Markets account is fee-free. The only time you will see HF Markets commission being charged is on HF Markets Zero account types. These spreads generally start from $6/lot round turn and can be paid in other currencies depending on your regulatory body as follows:
CySEC: PLN 22/lot round turn
FCA: GBP 4.50/lot round turn
SV: NGN 2200/lot round turn
DFSA: AED 44/lot round turn
FSCA: ZAR 80/lot round turn
With the HF Markets VIP accounts made available under DFSA regulation, commission is also charged at a rate of $12 or 44AED per round turn of 100,000 currency units.
Fees on non-major (minor/exotic) pairs may be higher.
How does HF Markets' trading spread vary per asset?
Here we will look in more detail at the spread on each asset through each account type. As the HF Markets PAMM account and HF Copy accounts are secondary accounts, the details of these will depend on which account type you choose.
Forex
HF Markets forex trading allows for a total of more than 40 pairs to be traded including major, minor, and exotic pairs. This spread will be the same across each regulatory jurisdiction. The Zero account spreads are proportionately lower, but don't forget that these accounts have a commission.
| Forex | HF Mirco Account | HF Zero Account | HF Premium Account | HF Premium Pro Account | HF Islamic Account* |
| --- | --- | --- | --- | --- | --- |
| USDEUR | 1.2 | 0.1 + $6 commission per round turn (trade size 100k) | 1.2 | 1.2 | 1.2 |
| USDJPY | 1.7 | 0.3 + $6 commission per round turn (trade size 100k) | 1.7 | 1.7 | 1.7 |
| GBPUSD | 1.8 | 0.5 + $6 commission per round turn (trade size 100k) | 1.8 | 1.8 | 1.8 |
| EURUSD | 1.8 | 0.4 + $8 commission per round turn (trade size 100k) | 1.8 | 1.8 | 1.8 |
*A Carry charge is applied on selected currency pairs when holding overnight positions beyond a 7-day period for HF Islamic Account
Commodities
The HF Markets metals are traded as spot contracts and offer trading in both silver and gold with the USD or EUR currencies. The spreads on these four markets are very close to the same across each account type and regulation. The only market with any real variance is the XAU/EUR market.
With HF Markets you can trade spot and futures contracts on 5 energy related instruments. Again this spread is close to the same across the board. The only slight difference here comes from natural gas when traded under SV regulation which has a better spread than others.
The 8 commodities markets available through HF Markets are traded as spot and futures contracts also. From these 8, the market for soybeans is only available based on your regulatory area and the spread is approximately the same throughout but again depending on you area.
| Commodities | HF Mirco Account | HF Zero Account | HF Premium Account | HF Premium Pro Account | HF Islamic Account |
| --- | --- | --- | --- | --- | --- |
| Gold | 0.19 | 0.19 | 0.19 | 0.19 | 0.19 |
| US Oil | 0.05 | 0.05 | 0.05 | 0.05 | 0.05 |
| UK Oil | 0.05 | 0.05 | 0.05 | 0.05 | 0.05 |
Indices CFDs
Indices with HF Markets also brings the chance to trade as spot and futures contracts. There are more than 20 global indices offered for trading.
In the indices futures markets, the HF Markets spread is the same. You will notice a difference when trading spot markets though depending on your regulation.
| Index | HF Mirco Account | HF Zero Account | HF Premium Account | HF Premium Pro Account | HF Islamic Account |
| --- | --- | --- | --- | --- | --- |
| US 500 | 0.8 | 0.8 | 0.8 | 0.8 | 0.8 |
| NASDAQ | 2.8 | 2.8 | 2.8 | 2.8 | 2.8 |
| FTSE 100 | 1.18 | 1.18 | 1.18 | 1.18 | 1.18 |
Shares CFDs
Moving through the markets we arrive at HF Markets shares trading. These are all offered as CFDs and you have the choice of stocks from more than 50 major global companies to choose from.
Once again, the spread is approximately the same, although subject to a slight change depending on your regulatory area.
Bonds CFDs
Finally, HF Markets offers 3 bonds for trading as CFDs. These spreads as you will see, are the same for every account and regulation across the board with the exception of professional accounts regulated by CySEC and FCA. These benefit from a better spread on US10YR bonds.
| Bonds | HF Mirco Account | HF Zero Account | HF Premium Account | HF Premium Pro Account | HF Islamic Account |
| --- | --- | --- | --- | --- | --- |
| Euro Bund | 0.5 | 0.5 | 0.5 | 0.5 | 0.5 |
| UK Gilt | 0.05 | 0.05 | 0.05 | 0.05 | 0.05 |
| US 10YR Bond | 0.08 | 0.08 | 0.08 | 0.08 | 0.08 |
Comparison with other major brokers
Now that you have had an opportunity to review all of the spreads offered by HF Markets, let's take this opportunity to compare and contrast them with other major brokers in the sector.
The first thing to note is the fact that HF Markets dedicate a lot of time to being highly regulated and compliant. This is illustrated by the number of regulators which they allow to have oversight, and is generally a very positive point.
Another positive is the level of consistency which HF Markets tries to bring to the table. Even though they offer a wide range of account types across many different areas, they attempt to be consistent in their spreads. This uniform approach helps traders understand their situation better.
The always variable spread starting from 1 pip (0 pips for HF Markets VIP account and Zero) is actually very competitive in the industry currently, and enough to rival any top broker.
Finally, the broker is accessible in a good way to traders who wish to engage in scalping and edging, and always tries to keep accounts fee-free with certain minor exceptions.
---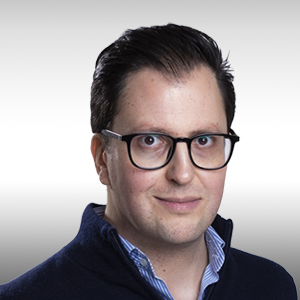 About The Author
Filippo Ucchino
Co-Founder - CEO - Broker Expert
Filippo is the co-founder and CEO of InvestinGoal.com. He has 15 years of experience in the financial sector and forex in particular. He started his career as a forex trader in 2005 and then became interested in the whole fintech and crypto sector.
Over this time, he has developed an almost scientific approach to the analysis of brokers, their services, and offerings. In addition, he is an expert in Compliance and Security Policies for consumers protection in this sector.
With InvestinGoal, Filippo's goal is to bring as much clarity as possible to help users navigate the world of online trading, forex, and cryptocurrencies.
HF Markets Spreads review: Trading costs explained
Related Guides
---