BDSwiss Review: Pros and Cons Uncovered 2023
At InvestinGoal, we adhere to strict standards to ensure an unbiased review process. We conduct our reviews by examining each broker's offering and performance across 4 key categories. A final rating is produced for each forex broker based on a total of 187 data points. Learn more about our review process and methodology.
Since its foundation in 2011 BDSwiss has grown rapidly and now services more than 1 million customers worldwide. This customer base continues to grow thanks not only to the global presence of the broker, but also to the excellent low spreads, and the trusted regulation BDSwiss has in place.
Here are the main strengths of BDSwiss as a broker:
Wide range of account types
Several trading platforms available
Low minimum deposit
Global presence with 10 office locations
As you would expect from a top broker with so many customers, BDSwiss offers the opportunity to test out their services via a demo account. This can be a useful starting point to get to know the broker and their offering in more detail.
OPEN A BDSWISS DEMO ACCOUNT
(72.5% of retails investor accounts lose money when trading CFDs. You should consider whether you can afford to take the high risk of losing your money.)

What Is Our Opinion On BDSwiss?
BDSwiss is an STP broker serving more than 1.5 million users. It offers floating spreads from 0 pips with the Raw account and from 1.1 pips or 1.5 pips on other accounts. While BDswiss has a high minimum deposit on some advanced account types, there are many with lower deposits and great features.
The minimum deposits mentioned can range from low at $100 to $5,000 depending on the account type.
What are the BDSwiss Pros and Cons?
Pros
There are also several positives to note though for BDSwiss. This includes a detailed and comprehensive education and research section that is suitable for all levels of trader and provides content to keep you all learning and improving.
BDSwiss also provides different platforms for you to trade on including their own extremely user-friendly BDSwiss webtrader, and their award-winning BDSwiss mobile trading platform.
Cons
A few of the BDSwiss disadvantages that we have noted include the fact that although they do offer a Zero Spread Account, the minimum deposit is prohibitively high to open the account. The 10% inactivity fee they charge can also amount to a lot if you are holding a large balance.
Finally, within the range of 200 or more assets to trade, it must be said the selection could be limited particularly for more experienced traders.
Pros and Cons: a Summary
The table below charts some of the key broker areas and points to note in each.
If you want to expand your research, and evaluate some options similar to this broker, you can consult the alternatives to BD Swiss.
| BDSwiss offer | Advantages | Problems |
| --- | --- | --- |
| Demo Account | No risk, virtual funds | It lasts only 30 days |
| Minimum Deposit | Generally $100 | The most advanced accounts may require deposits up to $5000 |
| Forex | Spreads from 0 pips | The raw account has a high minimum deposit |
| Islamic Account | Fully Sharia law compliant | Not available for the raw account |
Forex and CFDs Review
Trading forex with BDSwiss you will have access to a range of more than 50 forex pairs. This range is supported by very low spreads from the broker. 0 pips is available if you are trading on the Raw account with a $5 commission added, though this account type has a $5,000 minimum deposit.
Trading without commission, the individual account offers spreads from 1.5 pips, and VIP from 1.1 pips.
The VIP account has a $3,000 minimum deposit while the individual account features a great, low $100 minimum amount. The only point to note here besides these minimum deposits is that the spreads are a little higher than some other forex brokers.
Pros
The BDSwiss Raw Account has a low starting spread from 0 pips
A $100 minimum deposit is available with the individual account
Commission-free trading is possible with VIP and Individual accounts
Cons
50+ forex pairs may be limited for some experienced traders
Both Raw and VIP account minimum deposits are very high
A $5 commission is added to trades with the Raw account
Aside from the Raw account, spreads are quite high across the board
Islamic Account Review
Great news as an Islamic trader is that a BDSwiss Islamic account is available. This account type is fully compliant with Shariah law and no swap fees are charged at all.
The rollover fee you would usually incur is instead replaced by another fee but only if you keep the position open 10 days or more. Unfortunately, this option is not available on Raw Account types.
Pros
The account is fully compliant with Shariah law
There are no additional fees in the majority of situations
Cons
Another fee is added but only applied if you hold a position open for 10 days or more
No Islamic Account option available on a Raw Account type
Is BDSwiss Regulated And Legit?
Top quality regulation is of course a vital area for any broker. To this end, BDSwiss has some top-tier regulation in place from the following bodies depending on the broker entity you are registered under.
A point to note on the broker US regulation is that even though they are regulated and have permission to operate there, they do not currently offer services in the US, though this may change in the future.
Foundation and Offices
BDSwiss has continued to grow and expand and now operate a total of 10 offices catering for traders around the world.
Awards
BDSwiss on top of the other positives, are also an award-winning broker. They have collected a multitude of awards having won at least 7 in the last few years since 2018.
These include awards for the best trading app in both 2018, and 2019 from Mobile Star Awards, awards in 2019 for best trading conditions, best order execution, and best FX and CFD provider, and more in 2020 for best trading conditions again from World Finance, and the 2020 best affiliate program in Asia from Global Banking and Finance Review.
In Which Countries is BDSwiss not Available?
BDSwiss is available in more than 180 countries and offers their services to more than 1.5 millions customers.
Eritrea
Libya
South Sudan
Sudan
Bonaire
Puerto Rico
US Virgin Islands
Pros
BDSwiss has a very wide presence with offices in many countries worldwide
They are very well-regulated having multiple respected bodies on board
The broker has collected many awards particularly in the last few years
Services are available in more than 180 countries
What Are BDSwiss Account Types?
There are several account types for you to choose from at BDSwiss. Here is a more in-depth look at what each has to offer.
Demo
Demo accounts are of course a great place to start trading if you are learning about the industry or the broker. There is no risk on a demo account as all funds are virtual, and no obligation to deposit after using the account. With BDSwiss, you will find another good demo account and although it is limited to a 30 day trial period, it is fast and easy to open with the most basic of information.
BDSwiss Individual Account
The BDSwiss individual account is a popular choice for many traders with the broker. Here you will find an accessible account type with a low minimum deposit starting from just $100 with a demo account available to try out first. You will also have access to the full educational infrastructure through this account as well as a basic service from Autochartist provided. The trading costs on the individual account type start from a spread of 1.5 pips on major forex markets.
BDSwiss VIP Account
The BDSwiss VIP account provides the next level up in terms of service with the broker. Here you will gain full Autochartist access along with a more competitive spread that starts from 1.1 pips, and access to some exclusive content including a VIP Telegram service and webinar access for VIPs only. This account though does not have a demo account available, and you will have to make a minimum of $3000 deposit to get started.
BDSwiss Raw Account
The BDSwiss raw account is most competitive in terms of the spread you can access. This starts from 0 pips although there is a commission of $5 per lot round turn added here. The account type also includes full Autochartist access alongside the VIP Telegram service and access to exclusive webinars. The account though does not provide for Islamic trading, and there is no demo account of this type offered. The minimum deposit for a raw account at the broker is $5,000.
BDSwiss Islamic Account
A BDSwiss Islamic account is offered, though not on the Raw account type. Of course this account is fully Shariah law compliant and does not charge swap fees. It does though replace this with another type of fee if you want to keep a position open longer than 10 calendar days. If you would like to know more about the many great Islamic accounts available in the sector, then you can always check out our article on the best swap free forex brokers.
BDSwiss Professional Account
A professional account type is offered by the broker. This is available to EU and UK traders, though you do have to meet at least two of the following requirements:
You must have made an average of 10 transactions of significant size per quarter in the past year
Possess a financial instrument portfolio of over €500,000 (in your bank or the trading account)
Have relevant experience in the financial services sector
If you qualify, you will receive benefits that include an increased leverage of up to 400:1 on major forex markets.
How Can You Deposit And Withdraw With BDSwiss?
Account Base Currency
BDSwiss caters for a total of 4 base currencies. These are USD, EUR, GBP, and CHF. This can be great as it saves you paying a conversion charge if your deposit or withdrawal method do not match a base currency.
Deposit
Here is everything you need to know when it comes to making a deposit with the broker from the minimum deposit needed, to all the methods that are accepted.
BDSwiss Minimum deposit
The BDSwiss minimum deposit will depend on the type of account you choose. This minimum deposit is $100 for the DBSwiss Classic Account, rising to $3000 for the DBSwiss VIP Account, and finally $5000 for the DBSwiss RAW Account.
Deposit Methods
A wide range of deposit currencies are accepted. These include EUR, USD, GBP, PLN, CHF, SEK, DKK, and NOK with additional local currencies possibly available through online banking, though these may not all be available with each method.
When it comes to deposit methods that are accepted, these include wire transfer, credit/debit cards that are Visa, MasterCard, and Maestro, eWallets that are Skrill or Neteller, and a range of other methods including Sofort, EPS, iDeal, and DotPay. You may also be able to deposit through online banking in your area. In regards to the timing, the vast majority of deposit methods complete instantly.
Deposit Fees
Deposits with BDSwiss are typically fee-free. The broker will also generally cover any fees which you may incur in making a deposit. The only exceptions here may be if you deposit a non-base currency, or have a fee from your bank for using a wire transfer.
Withdrawals
Here is the full lowdown when it comes to making a BDSwiss withdrawal.
Withdrawal Methods
Withdrawals can be made through wire transfer, credit/debit cards that are Visa or MasterCard, eWallets that are Skrill or Neteller, and through your internet banking. Withdrawals typically take up to 48 hours to complete.
Withdrawal Fees
As with deposits, withdrawals are typically fee free and the broker generally helps cover any fees. If you do withdraw less than $20 with a credit/debit card though, a $10 broker fee will apply. The minimum withdrawal through wire transfer to avoid this fee is $100.
How Much Are Trading Fees With BDSwiss?
A floating spread is offered at BDSwiss. This starts from a low point of 0 pips on a Raw account, though a $5 round turn commission is applied here. On the other account types, the spreads start from 1.1 pip, or 1.5 pips which is a little high. The Raw account is very competitive but requires a minimum deposit of $5,000 to open.
If you are trading crypto, the spreads are very high compared to almost any other broker. Here is a sample of the spreads available on some of the most popular assets:
EUR/USD – 0.0 pips (Raw Account)
Gold – 0.57 pips
SPX500 – 0.43 pips
US Shares – 0.15%
Bitcoin – 190$
Overnight Fees
An overnight fee is assessed on basically every asset at the broker since they are a CFDs provider.
This fee is charged at the closing hour of the market and since it varies daily, you can access the exact fee amount which may be received or paid based on the asset through your trading platform at the time. This will not apply if you have an Islamic trading account.
How Much Are Non-Trading Fees With BDSwiss?
Inactivity Fees
A BDSwiss inactivity fee is charged if you are inactive for 90 days or more. This fee is charged at 10% of your account balance.
Pros
The broker offers a good selection of account types for all traders to choose
A very wide range of deposit methods are made available by the broker
Deposits and withdrawals are generally free of any fees
Cons
The demo account is limited to a 30-day trial
Only 4 base currencies are made available
Spreads are high when compared with other brokers
Inactivity fees can be very high depending on your balance
Which Markets Does BDSwiss Offer?
BDSwiss offers CFD trading only. There are over 200 assets available in total to trade. Here is a look at the exact assets available in each market.
Forex
BDSwiss provides for trading in more than 50 forex pairs. These include major, minor, and exotic pairs and the spread can start from as low as 0 pips with a $5 commission. If you want to trade without commission then the spread can start from 1.1 pips.
Commodities
The broker provides trading in a total of 7 commodities assets. These include 4 metals that can be traded against the EUR or USD, and 3 energies in the form of natural gas, WTI, and Brent Oil.
Indices
A total of 10 indices from all around the world can be traded as CFDs. These include the EU50 and 3 other European stock exchanges on top of the NASDAQ, SPX, and US30 in the USA, and markets in Australia, the Uk, and Hong Kong.
Stocks
Trading is made available in more than 140 stocks as CFDs in major companies from around the world. These stocks are listed on exchanges in both the US, and across Europe.
Cryptocurrencies
BDSwiss crypto offering includes a total of 20 crypto assets for trading. 11 of these cryptos can be traded against the USD as CFDs and you can also trade Bitcoin and Ethereum against the US Dollar, Euro, and Japanese Yen, again as CFDs.
How Are Execution, Leverage And Position Sizing With BDSwiss?
Here is a more detailed look at the range of trading features the broker provides, and how they may impact your trading experience.
Executions
With executions, BDSwiss is an ECN/STP broker offering trading in CFDs. These types of brokers often collect prices from multiple liquidity providers to offer the best spreads to you as a trader.
Due to the STP style, there is also no intervention from BDSwiss in placing your trade. This is a fast, efficient style favored by many traders. In fact, the broker executes a huge value of trades, around 56 million trades each year.
Sizing
The minimum trade you can open at the broker is 1 micro lot. This is equal to 0.01 standard lots, or a cash value of $1,000. This is the minimum trade size, though if you employ leverage, you do not need to have this amount in total. Having said that, since the minimum deposit with the broker ranges from $100 to $5,000, you should have plenty of funds to enjoy a complete trading experience in all cases.
Risk Management
The broker, through the trading platforms they provide, are able to facilitate a number of features to assist you with your risk management. This includes setting stop losses, trailing stops, and take profits to manage your active positions, while you can also set limit orders to control your entry position on new orders.
The broker also provides margin calls if you are trading on leverage to help you control your level of account equity at all times.
Trading Hours
The trading hours listed here for BDSwiss are all displayed on the website too and they are in GMT+3. Forex markets can be traded on a 24/5 basis Monday to Friday as can commodities.
Crypto trading is available 24/7, and other markets like stocks, indices, and bonds will depend on local trading hours. These trading especially on forex and commodities, may slightly vary depending on the asset you are trading.
Forbidden trading techniques
BDSwiss does allow you to engage in both scalping and hedging, while algorithmic trading is facilitated through use of the EAs feature on your MT4 trading platform.
What Platforms Does BDSwiss Offer?
Every top broker needs to supply top trading platforms and tools. Here we will see exactly what is on offer in this regard when you are trading at BDSwiss.
Charting and Trading tools
The charting tools you will find at BDSwiss are all provided thanks to the MT4 and MT5 trading platforms available.
These platforms are known as some of the strongest in the industry when it comes to offering these kinds of tools so you can expect a detailed and customizable experience with both these and the proprietary web trading platform.
You will also have access to Autochartist on a limited basis if you have a BDSwiss Classic Traders account, or full access for VIP and Raw account users. This can really prove insightful and further enhance your trading experience.
BDSwiss Desktop Platforms
In terms of desktop trading platforms, both MT4, and MT5 are offered at BDSwiss. These are two of the most recognized and powerful trading platforms in the industry providing a wealth of tools. They are also easy to use, run on almost all devices without issue, and provide a great depth of more than 50 charting and trading tools as standard including a market sentiment indicator. These trading platforms will be available on both your windows and mac devices.
BDSwiss WebTrader
The BDSwiss WebTrader is the brokers own proprietary trading platform. This is extremely user-friendly and intuitive. There is also no need for a download of this platform.
What it provides is support for more than 20 languages, a huge number of charting tools and functions, and some of the fastest trading execution in the industry with no requotes.
BDSwiss Mobile Platform
The BDSwiss mobile trading platform is award winning having picked up the Best Trading App award from Mobile Star in both 2018, and 2019. It features all of the best features of the desktop and web-based platforms and allows you to completely manage your account including deposits and withdrawals as well as interactive charting and trading. It is a powerful and popular mobile trading platform.
BDSwiss Proprietary Trading Platform
As explained above, these platforms are available both as a webtrader and on mobile. They are award-winning and support more than 20 languages in total. This, combined with a very user-friendly interface which is very easy to navigate make them both a popular and powerful choice.
They both cater for an extensive number of charting tools and functions, provide super-fast order execution, and do not offer any requotes.
What Extra Trading Services does BDSwiss Offer?
Social Trading – Copy Trading
At the moment, BDSwiss does not offer social or copy trading services with the exception of using your EAs feature through MT4 to employ strategies you find out from the trading community.
Pros
They are able to offer very fast and efficient order execution to traders
A good choice of trading platforms is available including well-known and proprietary options
Cons
There are relatively few assets available to trade given the size of the broker
They do not offer any direct social or copy trading features
How Is BDSwiss Customer Service?
Languages
The broker makes a huge range of languages available. There are a total of 22 supported by the website. These include English, Spanish, French, Arabic, and Russian as well as a strong selection of Asian languages such as Chinese, Korean, Thai, Hindi, and more.
Customer Service
Strong language support is again evident with customer service. 10 languages are supported and a live chat, email, and phone contacts are all provided with many of the phone numbers available locally depending on your location.
There is also a well detailed FAQ section available which means you may not have to personally contact the support team if you have a commonly asked question.
Does BDSwiss Have Research And Education Services?
Research
When it comes to research, BDSwiss do an excellent job in providing for a well stocked and insightful offering. They offer the detailed take of 8 different professional analysts each specializing in their own area as well as in-depth market news that is regularly updated.
You will also find a technical analysis section with a breakdown provided for many markets and assets. A broader weekly outlook is also provided, as is a daily preview of the market in video form. Overall it is a great chance to gain some insight into many of the different assets available to trade.
Education
The broker continues to shine with their education section. Here they deliver a top quality training academy with video courses catering for all levels of trader and specifically dedicated to three areas, beginner, intermediate, and advanced.
A useful range of forex seminars are also made available to you, as are a number of live educational lessons delivered by an expert and titled "trading talks". This provides the perfect environment for you to learn and grow no matter what your current knowledge level is.
Pros
A great level of language support is provided with 22 languages catered for
The broker provides a dedicated and top-quality research section
Customer service is excellent through several mediums
They have a strong education section and trading academy to help all traders
BDSwiss vs other brokerage firms
FAQs
Does BDSwiss take commission?
BDSwiss may take commission. Clients can choose from commission-free and commission-based trading accounts. For stock CFDs, a commission of 0.1% will be deducted upon the opening and closing of your position.
What is the minimum deposit for BDSwiss?
The BDSwiss minimum deposit varies depending on the account type chosen. The lowest minimum deposit available is $100 for a BDSwiss Individual Account. Other account types are available with higher minimum deposits of up to $5,000.
How long does BDSwiss take to withdraw?
It can usually take up to 48 hours to make a withdrawal across all methods. These include wire transfers, credit/debit cards, and eWallets. The time required for your funds to reach your account depends on your bank's timeframe as well as the method used to withdraw.
---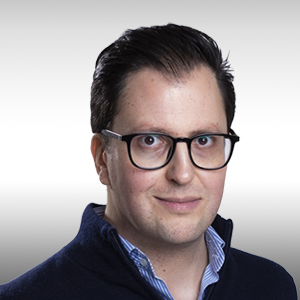 About The Author
Filippo Ucchino
Co-Founder - CEO - Broker Expert
Filippo is the co-founder and CEO of InvestinGoal.com. He has 15 years of experience in the financial sector and forex in particular. He started his career as a forex trader in 2005 and then became interested in the whole fintech and crypto sector.
Over this time, he has developed an almost scientific approach to the analysis of brokers, their services, and offerings. In addition, he is an expert in Compliance and Security Policies for consumers protection in this sector.
With InvestinGoal, Filippo's goal is to bring as much clarity as possible to help users navigate the world of online trading, forex, and cryptocurrencies.
BDSwiss Review: Pros and Cons Uncovered 2023
Related Reviews
---