Oanda Leverage Explained: Guide and Characteristics (2023)
In this article we will be looking into leverage on the Oanda platform, and analyzing things like how leverage works and the leverage per each tradable market.
If you want to know more than just leverage on Oanda, please read our Oanda review.
Let's get started.
Oanda Leverage
Now when it comes to leverage on the Oanda platform, it really depends on the regulation you are trading under, as well as the asset you want to trade too. For example, under FCA and ASIC regulation the maximum leverage a trader can use is 1:30 for any of the major forex pairs. But for the U.S and Asia, the maximum leverage is slightly greater with 1:50.
| Oanda Entity | Leverage |
| --- | --- |
| Oanda Singapore | 1:20 |
| Oanda Europe | 1:30 |
| Oanda Australia | 1:30 |
| Oanda USA | 1:100 |
| Oanda Canada | 1:100 |
If you wish to try the Oanda leverage without risking your money, you can open an Oanda demo account (73.5% of retail CFD accounts lose money).
Oanda Leverage per Each Tradable Market
For the major currency pairs such as EUR/USD, GBP/USD, USD/CAD, USD/JPY you will find that the leverage is 1:30, but as mentioned before that when it comes to the U.S and Asia the leverage is slightly more due to different regulations. However for the non-major currency pairs such as EUR/AUD, EUR/GBP, GBP/JPY, CHF/JPY, as well as Gold and major indices you will find the leverage is 1:20. Some of you may be wondering what the leverage is on commodities other than Gold. Well the leverage for other commodities is 1:20. CFD stocks and ETFs have a 1:5 leverage and cryptocurrencies have a 1:2 leverage but that is only for ASIC regulations.
How does Oanda Leverage Work?
Leverage on Oanda works by allowing traders to enter into much larger positions than their accounts would allow. Meaning you can make much more money on winning trades with just a small account. When you open a trading account and you encounter different leverage values, you will see them referred to as 1:10, 1:20, 1:50 etc. The more leverage you trade with means the higher your profits will be on a winning trade but also increases the risk of greater losses. For example, if you enter a trade using 1:10 leverage and you have an account size of $300, you can open a position up to the value of $3,000.
Oanda Professional Account Leverage
Oanda Professional Accounts are only available to trades in the U.K. Europe, as well as ASIC traders, due to specific regulations. The Oanda Professional account also sets itself apart from a normal Oanda account because the leverage is much higher than a standard retail account. With the Professional account, you will find that the maximum leverage available is 1:100 for forex pairs, with a 50% margin closeout level. There are other benefits that you will experience using the Professional Oanda account other than higher leverage, which include margin relief when you place a guaranteed stop-loss order, stop-loss order, or trailing stop loss on indices, forex, gold, silver and crude oil. You can read our Oanda Account Types guide for more information.
Oanda Leverage FAQs
What is a 1:500 leverage in forex?
If a broker offers 1:500 leverage on their platform, it means that for every $1 a trader's capital, they are given $500 to trade with.
Is Oanda legal in USA?
Oanda is perfectly legal in the USA, in fact they are fully regulated by the NFA.
---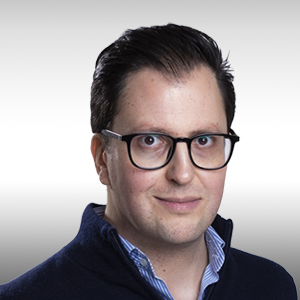 About The Author
Filippo Ucchino
Co-Founder - CEO - Broker Expert
Filippo is the co-founder and CEO of InvestinGoal.com. He has 15 years of experience in the financial sector and forex in particular. He started his career as a forex trader in 2005 and then became interested in the whole fintech and crypto sector.
Over this time, he has developed an almost scientific approach to the analysis of brokers, their services, and offerings. In addition, he is an expert in Compliance and Security Policies for consumers protection in this sector.
With InvestinGoal, Filippo's goal is to bring as much clarity as possible to help users navigate the world of online trading, forex, and cryptocurrencies.
---