How does Sirix Social Trading work?
Forex trading as a short-term investment isn't anything new, but social trading is a comparatively new kid on the block. If you're a broker, you probably know a thing or two about social trading platforms like Sirix already.
But ordinary folks who want to try Sirix social trading might find themselves suffering from information overload before they ever begin.
In this article, we've linked you to several basic guides that will make understanding Sirix and social trading easier as well as taking a look at the platform, the company behind it, and what people are saying about Sirix.
First, a Few Fundamentals on Sirix
First up, if you're not altogether sure what social trading is, read our tutorial to get all the details before we start examining Sirix. In short, it's a bit like social networking, but its very focused on trading. You don't have to know a lot about the markets when you start out, but if you are alert and attentive, you can learn from the top traders you follow.
You will only be able to get access to social trading if you're a broker or if you sign up through a reputable social trading broker. The decision-making power is still in your hands, however, even when you work through a third party.
Here's where the social element comes in.
Choose the traders you want to follow based on their past track record. Then, simply copy or mirror their trades to get your piece of the action. But do remember, speculative trading can be risky and there's no guarantee that you'll win. The more effectively you evaluate the people you choose to mirror, the better your chances of success. More on this later.
Now that we've covered the basics, let's take a look at Sirix social trading.
Sirix Social Trading from Basic to Advanced
While an absolute beginner might choose to follow and copy traders just because they've been successful or have a lot of people copying their trades, many users want to use a more advanced approach.
In the past, anyone who wanted to be an expert trader had to study the markets carefully, looking for trends and analysing different trading strategies. But Sirix's dashboard offers a lot of options for rapid data gathering and analysis. Here's what it's demo dashboard looks like.
You can:
View the live feed showing current trading activity
Check the following of traders with pending orders
Evaluate traders and their strategies based on their trading history
Follow and watch traders without committing to any trades
View currency trends, charts, and graphs calculated using multiple advanced indicators
That means that advanced traders will find valuable information without having to do all the legwork, while ordinary people can start watching what happens to trades, compare that with the data, and develop their own strategies as they gain confidence.
According to Nicc Lewis, Vice President of Marketing at Leverate, the company behind Sirix, the platform was deliberately designed to add value for all levels of users. It seems to do just that.
Sirix Social Trading: Your Choice of Broker Will be Pivotal to Your Experience
There's no doubting that Leverate and its Sirix platform are above board – but your experience with Sirix may well depend on the broker you choose.
Working through a broker who provides poor service could ruin the experience for you. So be sure to choose one with a solid, verifiable reputation.
It's also wise to use a broker who operates a jurisdiction with strong regulation in place. Brokerage licensing requirements vary from country to country and loose regulation could spell trouble for the broker's clientele.
Sirix Social Trading as a Community
Sirix was launched in 2014, supports 18 different languages, and hosts a growing community of brokers and traders. Exact membership figures are a little difficult to confirm owing to the fact that traders sign up under the auspices of brokers. However, Sirix's expanding global presence is testament to its popularity as a trading platform.
After all, by this time, Leverate, once a tiny start-up, has a staff of 150 R&D employees and offices in five countries. It also has additional certified partners with offices in Berlin and Malaysia.
Sirix Social Trading as a Tool
This
As a tool, Sirix is not without its detractors.
Apart from the occasional tech gripe, there are those who say that trader profiles could benefit from a little more detail. Remember, as a follower, your success will depend on choosing the right people to copy. And as with other forms of investment, those who show big gains might also have taken big risks, so being able to study trader history is important.
We took a closer look at a few trader profiles, however, and we're not sure that this criticism is entirely deserved. You can see graphic representations of each trader's performance going back for up to one year, and you can also take a closer look at the positions that gave them that result.
This being said, there could be more, that's for sure.
We've compiled a guide on how to evaluate signal providers – the people you'll follow on social trading platforms. Use it to help you make smart choices. We believe that Sirix offers some good data to help you make your judgement call from an informed perspective.
What Everybody Loves About Sirix
Brokers who offer Sirix are quick to include it in their pitch alongside Metatrader.
Clearly, it's seen as a major advantage for their clients. Reviewers, even those who had other gripes, were unanimous about the user interface: it looks great and it's easy to figure out.
You can try it yourself without risking a cent. The demo feature will let you play around, check out all the platform's features, and try a few dummy trades to see how you do.
Ease of use, a wealth of up-to-the-minute information, and go-anywhere adaptability across devices seem to be the primary advantages that have gained Sirix its share of passionate supporters.
Leverate also added cryptocurrencies to its social trading repertoire recently, so whether you prefer the relative predictability of mainstream currencies, or like the risky but exciting world of cryptocurrency trading, Sirix is very much on-trend.
The Verdict on Sirix Social Trading
Sirix is a very good social trading platform that's user-friendly for the layperson while still offering lots of features and functions for experts. It is highly-regarded within the industry, but ultimately, the professionalism of your broker will affect your experience with social trading.
Leverate CEO, Jacob Yasha Polyakov, says that all Sirix brokers must be compliant with the regulatory requirements applicable in their jurisdictions while pointing out that regulatory compliance implies different things depending on where the brokerage is based.
Provided you've found a good broker, and you can spare the cash (forex trading is not for the risk-averse), you can have a great deal of fun and stand a chance to make some money. Of course, you also stand a chance of losing money, but provided you're going in with eyes wide open, social trading with Sirix can be a very rewarding experience.
---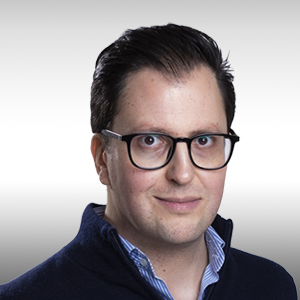 About The Author
Filippo Ucchino
Co-Founder - CEO - Broker Expert
Filippo is the co-founder and CEO of InvestinGoal.com. He has 15 years of experience in the financial sector and forex in particular. He started his career as a forex trader in 2005 and then became interested in the whole fintech and crypto sector.
Over this time, he has developed an almost scientific approach to the analysis of brokers, their services, and offerings. In addition, he is an expert in Compliance and Security Policies for consumers protection in this sector.
With InvestinGoal, Filippo's goal is to bring as much clarity as possible to help users navigate the world of online trading, forex, and cryptocurrencies.
How does Sirix Social Trading work?
Related Guides
---