How to invest in Cryptos with Admiral Markets
Admiral Markets is one of the most popular trading platforms around, boasting around 10,000 users. Although Admiral Markets is typically used for day trading of forex, commodities and indices, they also allow for cryptocurrency trading, which has opened up a new avenue for investors and traders to make money on this platform.
If you are interested in more than just cryptocurrencies, then you can take a look at our Admiral Markets Review, which covers their Forex platform.
Cryptocurrencies trading on Admiral Markets
Admiral Markets has joined a long list of other brokers that are keen to capitalize on the cryptocurrency markets. Traders can now trade cryptocurrencies on Admiral Markets.
Who can trade cryptos with Admiral Markets?
The simple answer to this question is that anyone can trade cryptocurrencies with Admiral Markets as long as they are in a country that allows them to. For example, Admiral Markets does not offer its trading services to customers that are based in the following countries: USA, Canada, Japan as well as some other countries too.
Crypto CFD trading with Admiral Markets: how does it work?
When it comes to crypto trading on the Admiral Markets platform, it has been set up in such a way that you trade cryptocurrencies as CFD instruments. This essentially means that you own a contract for that particular cryptocurrency, but you do not own the actual cryptocurrency itself. It is merely the same as other CFDs where you can go long or short on the asset without actually owning it.
CFD cryptocurrencies are becoming quite popular among brokers and traders, and many forex brokers have started offering them.
Which cryptocurrencies are offered by AM?
Admiral Markets offer the following cryptocurrencies on their platform for you to trade: Bitcoin, Bitcoin Cash, Dash, Eos, Ethereum, Ethereum Classic, Litecoin, Ripple, Stellar, Monero, Zcash.
Since most forex pairs and commodities are pinned against the US Dollar, it is the same for Cryptocurrencies too. For example, BTC/USD, ETH/USD, XRP/USD. However, there are some cases where Admiral Markets where it is possible to trade against the Euro. There are also options for you to trade cross pairs where you trade cryptocurrencies that are pinned against bitcoin, which is the first and most used cryptocurrency in the world.
AM Crypto Spreads and Commissions
The crypto market can be extremely volatile at times, which means the spread can sometimes be really high and other times it can be really low. You might experience some spreads that may reach highs such as:
BTCUSD normally has a typical spread of 0.5%
XRPUSD normally has a typical spread of 1%
ETHUSD normally has a typical spread of 1%
When it comes to cryptocurrency trading on the Admiral Markets platform, there are no commissions.
Get ready to trade cryptos with Admiral Markets
If you are looking to start trading cryptos as an Admiral Markets client, all you need to do is register on their platform by filling in all the necessary details. Once you have registered, it is advisable to create a demo account so you can practice and familiarise yourself with the environment. Demo accounts are brilliant for those people who are new to trading, because it means people can practice and test theories without risking real money. When you feel ready, you may proceed to creating a live Admiral Markets trading account, where you will be able to open up specific charts for the cryptocurrencies that you wish to trade. The MetaTrader Supreme Edition plugin that is available for Admiral Markets, is suggested in order to gain an advantage over other traders by utilizing more features, such as the number of available indicators and expert advisors.
Is Admiral Markets crypto trading worthy? Our alternatives
If you have joined Admiral Markets but aren't impressed and you feel like the platform hasn't met your expectations. Such as the platform offering crypto only CFDs. If you feel like Admiral Markets isn't for you, then you might want to try the likes of eToro. You can also check out our best cryptocurrency brokers article.
| | Admiral Markets | eToro |
| --- | --- | --- |
| Minimum deposit | 100 USD | 200 USD |
| Crypto Deposits | No | Yes* |
| Crypto Wallet | No | Yes |
| Cryptoassets available | 32 | 98 |
| Crypto CFD | Yes | Yes |
| Crypto Real | No | Yes |
| Spread on BTC** | 0.5% | 1% |
| Spread on XRP** | 1% | 2.45% |
| Spread on ETH** | 1% | 1.90% |
| Spread on XMR** | 1% | — |
* Only on the eToroX Wallet
** As of Nov 18th 2020
As you might have noticed, eToro is the best alternative when it comes to cryptocurrency trading as it offers more features than Admiral Markets. There is also a much wider variety of cryptocurrencies on eToro as well, as well as the ability to trade real cryptos too.
Admiral Markets Crypto FAQs
Is Admiral Markets A good broker?
Admiral Markets have a number of popular features including being well-regulated, low commissions, and an accessible minimum deposit. They also offer low spreads on crypto.
Is Admiral Markets a market maker?
Admiral Markets is an ECN-SPT broker. They are not a market maker.
---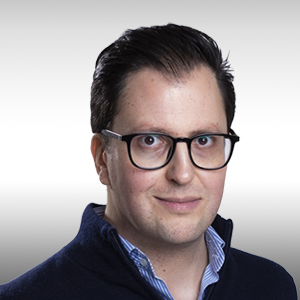 About The Author
Filippo Ucchino
Co-Founder - CEO - Broker Expert
Filippo is the co-founder and CEO of InvestinGoal.com. He has 15 years of experience in the financial sector and forex in particular. He started his career as a forex trader in 2005 and then became interested in the whole fintech and crypto sector.
Over this time, he has developed an almost scientific approach to the analysis of brokers, their services, and offerings. In addition, he is an expert in Compliance and Security Policies for consumers protection in this sector.
With InvestinGoal, Filippo's goal is to bring as much clarity as possible to help users navigate the world of online trading, forex, and cryptocurrencies.
How to invest in Cryptos with Admiral Markets
Related Guides
---