Can you lose money on Trading212?
So, you may have read our trading 212 review and decided it sounds like a great place to trade. You would be right. As one of the most popular brokers in the industry, it is a great choice.
The next question on your mind could be can you lose money on trading 212 if it is such a top broker?
The answer is yes, and here we will detail the risks in trading with this or any broker and how you can trade in the safest possible way to protect your profits.
Can you lose money on Trading 212?
Trading CFD or real assets of any kind involves a certain amount of risk. CFDs in particular are risky instruments that can lead to losses. This can be amplified by the use of leverage. With this in mind then, trading CFDs is best suited to traders who are experienced, understand the risks, and are willing to take them on.
In any form of trading, traders can lose money. This is why your risk management strategy is of key importance. Making sure you limit your risks in a responsible way using the tools provided, and take profits where you can, is an essential part of trading successfully.
Can you lose more money than you deposit with Trading 212?
Losing more money than you deposit with Trading 212 is not possible. This is thanks to the negative balance protection that they provide.
This feature is available to retail clients trading on a CFD Account. It is not available if you are trading with an Invest, or ISA account since they do not offer any leverage and therefore you can only lose the amount you deposit.
As a professional trader with a CFD Account, you will not be able to avail of negative balance protection, so if you have this status you could lose more.
Aside from the negative balance protection, Trading 212 also provides the use of segregated accounts to keep your funds completely secure. This is in addition to being part of a compensation scheme that provides up to £85.000 under the FCA Branch of the broker if there are any largescale financial problems at the broker. Lastly, Trading 212 operates a dedicated 24/7 Security Operations Center that monitors the traffic and provides alerts in real-time to keep you trading safely.
Trade without risking money: Open a Trading 212 Demo Account first
As mentioned, there are risks involved with live trading. This makes it a great idea to try out a demo account first. Particularly if you are a new trader this can be an excellent starting point with the Trading 212 Demo Account.
This account is unlimited, recreates a real trading environment, but using virtual funds to the value of $50,000 so you can practice trading to get to know the broker, and even fine-tune your trading strategies in a risk-free environment.
For more information about the features of the demo account, check our Trading 212 demo account guide.
Can you lose money on Trading 212 – FAQ
How does Trading 212 make money?
Trading 212 makes money through the spreads charged and a few other very small fees like the 0.5% currency conversion fee or overnight fees (CFD Account).
If you want more information you should definitely read our 'how does Trading 212 make money' post where all the fees are explained.
How much money do you need to start trading with Trading 212?
The minimum amount of money you'll need is just $1 for the Invest (note that the amount is $10 if you fund the account by bank wire) and the ISA. For the CFD Account, the minimum deposit is $10.
---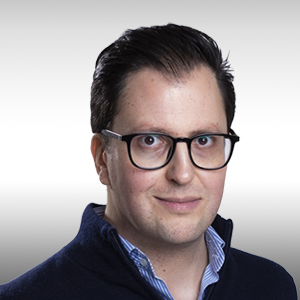 About The Author
Filippo Ucchino
Co-Founder - CEO - Broker Expert
Filippo is the co-founder and CEO of InvestinGoal.com. He has 15 years of experience in the financial sector and forex in particular. He started his career as a forex trader in 2005 and then became interested in the whole fintech and crypto sector.
Over this time, he has developed an almost scientific approach to the analysis of brokers, their services, and offerings. In addition, he is an expert in Compliance and Security Policies for consumers protection in this sector.
With InvestinGoal, Filippo's goal is to bring as much clarity as possible to help users navigate the world of online trading, forex, and cryptocurrencies.
Can you lose money on Trading212?
Related Guides
---