Saxo Bank Review: Pros and Cons Uncovered 2023
Saxo Bank, as the name suggests, is a Danish bank that also provides online trading services.
Founded in 1992, it has quickly become a favourite platform for traders and is regulated by several prestigious financial authorities around the world.
Saxo Bank is well-known for its user-friendly and streamlined online trading platform called SaxoTraderPRO, along with the broker's varied instruments and platforms to suit a wide range of traders.
Among the main features, which we will go into in this Saxo Bank review, we can find:
Well-regulated trading broker
Forex spreads from 0.3 pips
Minimum deposit from $500 depending on the country
Over 40,000 tradable assets
Great premium services for pro traders
User-friendly and premium trading interface
Saxo Bank is not a broker for all pockets. The professional service comes with a high cost with higher than average minimum deposits. Knowing that their figures are high, Saxo Bank allows you to open a demo account so you can try the service for free before depositing any money.
OPEN AN SAXO BANK DEMO ACCOUNT

(72% of retail CFD accounts lose money)
What is Our opinion on Saxo Bank?
Saxo Bank is a hybrid Market Maker STP broker with over 20-years experience. Your order is connected directly with the market. With some CFDs the broker creates its own internal market. They have 2 proprietary trading platforms ideal for professional traders but due to the high minimum depositmay not suit new traders although spreads start low from 0.4 pips.
The low spread you will find at Saxo Bank is accompanied by similarly tight commissions and an average spread of 0.6 pip on the EUR/USD, 0.7 pip on the GBP/USD, 0.60 pip on Gold as popularly traded assets.
The minimum deposit depends on your location and is £500 for UK traders, €2,000 in France, Netherlands, and China, and $10,000 for the other countries, and a limited demo account available for 20-days.
Although the minimum deposit is high, you will have access to some unique features like advanced market insights from the SaxoStrats expert team who you can contact directly with a VIP account.
What are the Saxo Bank Pros and Cons?
Pros
On the plus side, you will find that Saxo Bank offers a very low trading cost overall. The minimum spread starts from a very competitive 0.3 pips with an equally low $3 commission on US-listed ETFs which is something you can't always find available.
Besides the low trading costs, they are backed by highly trusted regulation around the world with offices in 13 countries and a globally recognized financial brand.
Finally, as a trader, you can benefit from some great expert insight from the SaxoStrats team. This is well supported by their advanced charting and analytics capability provided by Tradingview, and trading platforms that are well-designed for professional trading purposes.
Cons
Of course, the first major downside we can notice is that the minimum deposit here comes in higher than many other brokers. This makes it a tough choice for new traders alongside the fact that their trading platforms are geared more toward professionals.
The broker also does not offer any kind of swap-free account so this also rules out Islamic traders who need an account compliant with Shariah law.
Pros and Cons: a Summary
The table below highlights all of the key broker areas alongside pro and cons in each.
If you want to expand your research, and evaluate some options similar to this broker, you can consult the alternatives to Saxo Bank.
| Saxo Bank Offer | Advantages | Downsides |
| --- | --- | --- |
| Demo Account | Access both proprietary trading platforms with the same demo account | Last only for 30 days |
| Minimum Deposit | There is an exception for UK resident traders at £500 | High price barrier within most countries |
| CFDs and Forex | Access to a huge range of markets at low trading costs | No Social-Copy features |
| SaxoTraderGO | Offers multi-asset alternatives | Some features require a subscription |
| SaxoTraderPRO | Ideal for advanced traders | Available only on desktop |
CFDs and Forex Review
Trading CFDs and forex at Saxo Bank you will be greeted with a huge range of choices. There are more than 40,000 assets in total you can trade including CFDs and real assets across forex, commodities, indices, stocks, ETFs, bonds, options, and mutual funds.
In terms of spreads, the lowest you will find here starts from 0.4pips with an average on major assets like the EUR/USD starting at 0.6 pips, and 0.7 pips on the GBP/USD. Commissions also remain good value starting at $3 on US shares traded.
While they offer a massive range of markets alongside extensive research tools and analysis, the only thing you will not find here are any social or copy trading features.
Pros
Proprietary trading platforms with a professional edge are offered
They provide access to a massive number of markets
Cons
Social and copy trading features are all unavailable
SaxoTraderGO Review
One of the proprietary Saxo Bank trading platforms on offer is the SaxoTraderGo platform. This is award-winning within the industry and caters for trading on a wide range of assets offered by the broker across many different areas.
There are a number of areas in which the platform thrives. One of these is in research where you can also access the latest news and developments from the market. You can also have access here to level-2 market data enabling you to see live streaming bid and offer pricing as well as the market depth at these prices.
All of this information is ideal for helping you analyze and track your performance to best manage your account though a monthly subscription which auto-renews is needed for the additional data package.
Generally, this is the go-to platform for most traders at Saxo Bank and seems to be perfect for small to medium volume traders or those more focused on long-term investment.
Pros
Suitable to the majority of traders with the broker of all levels
Available on both desktop and mobile
Cons
You need to hold enough cash balance to cover monthly subscriptions on the last day of the month or your access to the features will be removed
SaxoTraderPRO Review
A step up to professional level brings you to another top-class proprietary trading platform the broker offers which is ideal for more experienced or advanced traders even though it is only available as a downloaded desktop platform.
Again it offers trading across the multiple asset classes offered by the broker without issue, while you will also have access to the same level-2 market data package as with the SaxoTraderGo platform which requires a monthly subscription that is automatically renewed.
Additionally, with this platform though you will have API support capabilities along with even more advanced trading features on major markets around the world in the US, EU, and Asia at your fingertips.
As a big plus, the Pro platform features a customizable layout that can be displayed over six screens to cater ideally for high volume or expert trading requirements.
Pros
Perfect for advanced, high-volume traders
You can use SaxoTraderPRO as a professional or institutional investor
Cons
Only a desktop platform is offered
Again you need to hold a sufficient cash balance through the end of the month to cover subscriptions and avoid cancellation
Is Saxo Bank regulated and legit?
In order to provide global financial services, Saxo Bank is regulated by top tier regulatory bodies. The regulatory bodies that have oversight are as follows:
Saxo Capital Markets UK Limited is regulated by the Financial Conduct Authority (FCA) and the license number is 551422.
Saxo Capital Markets (Australia) Pty Ltd is regulated by the Australian Securities and Investments Commission (ASIC) under the license number 280372.
Saxo Capital Markets (Singapore) Pte. Ltd. is regulated by the Monetary Authority of Singapore (MAS) under the license 200601141M.
Saxo Bank UAE is regulated by the UAE Central Bank. Their license number is 13/100/2019.
Saxo Bank (Switzerland) Ltd. is regulated by The Swiss Financial Market Supervisory Authority (FINMA).
Saxo Bank Securities Ltd. is regulated by the Japanese Financial Conduct Authority FSA. They are listed under the license number 239.
Saxo Capital Markets Hong Kong Ltd. is regulated by Securities and Futures Commission (SFC HK) under the number 1395901.
Foundation and Offices
Founded in 1992, this Danish investment bank offers brokerage services. Their awards have proven their high professional standards in the financial sector. The company currently has offices in 13 different countries around the world. These are located at:
Saxo Denmark, its main headquarter is located in Copenhagen at Philip Heymans Alle 15, 2900 Hellerup.
Saxo Australia. at Suite 1, Level 14, 9 Castlereagh St Sydney NSW 2000
Saxo Brazil is on Av. Brg. Faria Lima – Unidade 1601, São Paulo – SP, 01452-000
Saxo Czech Republic has its office at Na Poříčí 3a, Prague 1, 110 00.
Saxo Hong Kong. Rooms 2001-02, 20/F York House, The Landmark, 15 Queen's Road, Central, Hong Kong.
Saxo Japan is at Toranomon Kotohira Tower 22F, 1-2-8 Toranomon. Minato-ku, Tokyo 105-0001, Japan.
Saxo France has its office at 10, rue de la Paix, 75 002 Paris, France.
Saxo The Netherlands Keizersgracht 169. 1016 DP Amsterdam, The Netherlands.
Saxo United Arab Emirates Boulevard Plaza – Tower 1, 30th floor, office 3002. Dubai Downtown, Burj Khalifa area. Dubai, UAE.
Saxo United Kingdom has its office on a 26th floor at 40 Bank Street Canary Wharf. London E14 5DA United Kingdom.
Saxo Singapore is at 3 Church Street, #30-00. Samsung Hub Singapore 049483.
Saxo Switzerland (Zürich) is at Beethovenstrasse 33. CH-8002 Zürich, Switzerland.
Saxo Switzerland (Geneve) can be found at 5 bis, place de la Fusterie. CH-1204 Genève, Switzerland.
Saxo China (Shanghai). Although they do not have public information on the location of this office, they have added a phone number on their website. It is as following: +86 21 8021 3919
Money Protection
Saxo Bank offers their clients money protection which can provide you excellent protection if the company encounters serious financial problems such as bankruptcy or insolvency.
There are a couple of great protective measures in place to guard against these situations.
The company will hold each person's money in segregated bank accounts. In this way, your money will remain untouched in case of financial difficulty for Saxo Bank..
Saxo also offers a negative balance protection. It is an important feature to help protect your funds because it assures you that you will not lose more money than the amount you deposit.
As a third option they have ICF coverage. This is an insurance that will cover you from up to £85.000 or €20.000. This money protection feature is available in the UK and for European Union traders.
Awards
Saxo Bank has won a series of awards, given to them because of different high standard services. With a total of over 20 awards some granted in 2019, they are a very well decorated broker. They have won some of the following:
Finance Magnates gave them two accolades. One of them is for being the Best B2B liquidity provider. The second is for the Best retail FX broker.
ADVFN awarded Saxo Bank with the Best platform for active traders.
HFM, also in 2019, recognized this Danish bank as the Best Boutique Prime Broker.
In which countries is Saxo Bank not available?
Although Saxo Bank is a globally well-regulated financial company, there are some exceptions These include traders from the following list of locations that are not accepted:
Pros
Physically present with 13 offices
Under important tier 1 regulators
The company has over 20 awards to prove its services
They have vast experience
Cons
They are not available in the US and other major markets
What are Saxo Bank's Account Types?
Here is a look at each and every account type you can expect to find at the broker.
Demo
Saxo Bank offers a demo account for you to trade completely risk-free. It is recommended for beginners so they can practice with their virtual balance of 100,000 USD.
If you would like to open one all you must do is enter your name, email country, phone number, and add a password. Since the money does not have any real value, you can test strategies without the actual risk. If you lose or win it is only virtual. The Saxo Bank demo account can be used for a 20-day trial period with no obligation to deposit real money after this.
Saxo Bank Classic
This broker offers a standard account type. It has a minimum deposit of $500, but only for those clients who are within the UK. As for spreads, they begin at 0.8 pips. In this account you have over 40.000 instruments to choose from, and starting to trade is a very easy process. This makes it a very popular account type choice with new traders.
Saxo Bank Platinum
The Saxo Bank Platinum account has a minimum deposit of 200,000 USD or any amount equivalent to that in a different currency. According to their website, they have up to 30% lower prices in terms of trading costs when you are using this account type.
As for customer support your local language will be prioritized if you contact them. This account has even tighter spreads and commissions.
Saxo Bank VIP
The Saxo Bank VIP account of course includes VIP treatment. You will have the best pricing and service available from the broker. The minimum deposit is 1,000,000 USD. You may also use a different currency as long as the amount is equivalent.
This account will give you a personal relationship manager that will speak to you in your local language. You may also directly contact Saxo Bank market experts to ask about market insights. The previously mentioned service is known as Saxo Strats access. As a VIP account holder, you will receive exclusive event invitations.
Saxo Bank ISA
The Saxo Bank ISA account is available within the FCA. It is a stockbroking account that has 11,000 available assets, stocks, and ETFs.
There are a few commissions on stocks such as the following:
UK exchanges are at 8 GBP.
US exchanges are at 10 USD.
Any EU exchange will be charged at 10 EUR.
As for AU exchanges, it is 8 AUD.
Saxo Bank Joint Account
The Saxo Bank Joint account is for those who would like to open an account alongside someone else, and trade together. You can either opt for the classic, platinum or VIP account.
According to their website, joint accounts can only be between two persons, and they can only be direct family members such as siblings, spouses, parents or children.
Saxo Bank Islamic Account
Saxo Bank does not offer Islamic accounts. This means that Saxo Bank charges swap fees and it is not allowed for those who follow the religious law.
If you would like to know more about swap free islamic accounts, please check our article on the best Swap Free Islamic Forex Brokers .
Saxo Bank Professional Account
If you open a professional account you may access higher leverage on all assets. For forex it goes all the way up to 66:1. But first, you must prove you are eligible by complying to at least two of the following requirements:
Have an average of 10 significant sized transactions each quarter in the past year.
A financial instrument portfolio of over €500,000 either in your bank or your trading account.
Possess experience in the financial services sector.
How can you Deposit and withdraw with Saxo Bank?
Account Base Currency
Saxo Bank has over 10 base currencies to offer. Including EUR, USD, GBP, AUD, CAD, SGD, JPY, CHF, and CNY.
It is important to make sure that the base currency on your account is the same one you will be using when you deposit or withdrawal. In this way you will be able to avoid conversion fees.
Deposit
Here is everything you need to know when it comes to making a deposit at the broker.
Saxo Bank Minimum deposit
Saxo Bank works with minimum deposits which are usually high and will vary depending on the Saxo Bank entity. The Saxo Classic account has the lowest deposit minimum which would be the following:
500 GBP for those in the United Kingdom.
2000 USD in Hong Kong.
2000 CHF for those who are clients from Switzerland.
3000 AUD for Australians.
3000 SGD for Singapore.
10000 USD for those in the European Union and Dubai.
Deposit Methods
Deposits take between 1 to 2 business days to be credited into your account. There are limited deposit methods you can choose from such as bank wire transfer, credit cards or debit cards like visa, mastercard and maestro.
You may also use Dankort which is the national Danish debit card or the French Carte Bleue. There are no e-payment methods available.
Deposit Fees
Although deposits are usually fee free, there will be other fees you will be charged. One of them is the conversion fee. It is applied if your base currency does not match the currency you are depositing with.
It is also possible that your bank will apply fees if you decide to use a wire transfer.
Withdrawals
Here is the complete lowdown on making a withdrawal from Saxo Bank.
Withdrawal Methods
Withdrawals take a bit more time to process than deposits. It will take up to three business days to complete a withdrawal.
The methods available include wire transfers, and credit cards. All of the same methods that are available to make your deposits.
Withdrawal Fees
Withdrawals are generally fee free. It will depend on the jurisdiction and payment method.
How much are Trading Fees with Saxo Bank?
Spreads and commissions will vary depending on the account you have. If you have a higher-tier account you will have better spreads. The lowest floating spread, which is the price difference between the Ask and Bid, starts at 0.4 pips.
The assets that are most popular for trading all have minimum spreads. These would be the following:
EUR/USD has a 0.4 pips of minimum spread.
Gold has a minimum spread of 14.0 pips.
As for SPX500, it would be 0.4 pips.
US Stocks have a commission of $3 per stock.
Overnight Fees
Saxo will charge an overnight fee on almost every asset. This is because the broker is a CFDs provider, making stocks the only exception.
The mentioned fee will be charged daily when the market closes. For example, the trading hours for the London Stock Exchange open at 7:00 am and close at 4:30 pm (GMT).
Also known as the rollover fee, you may find the amount that will be charged for holding your position overnight on the trading platform you will be using.
How much are Non Trading Fees with Saxo Bank?
There are also a couple of other fees you may encounter when trading at Saxo Bank as follows:
Inactivity Fees
Saxo Bank will charge a fee to all clients who have not entered a trade in a period of six consecutive months. Saxo will have the right to take 100 USD from your account, or the same amount depending on your account's base currency.
Pros
A variety of accounts to choose from
They offer over 10 base currencies
Saxo Bank has tight spreads and low commissions
Cons
They do not offer a swap free account
The minimum deposit is high for some of the accounts
Which Markets does Saxo Bank offer?
Saxo Bank has both CFDs and real trading for their clients. You have over 40.000 assets to choose from. Let's see more about exactly what is available.
Forex
Forex can be traded as CFDs. You will find over 180 forex pairs that start from 0.4 pips.
Commodities
Saxo Bank has only four commodities in total: gold, silver, WTI, and corn. These can be traded as CFDs, futures, and options. You can also opt for ETC which are ETFs on commodities.
Indices
You can go long or short on over 25 indices which you can trade as CFDs. They cover certain markets such as the US, European and some Asian indices.
Stocks
Saxo Bank allows you to select between 37 stock exchanges, offering over 19,000 stocks. Commissions begin at $3 if they are on the US shares.
ETFs
This bank offers over 3,000 ETFs with competitive commissions. You can choose from 30 different exchanges.
Bonds
According to Saxo Bank, there are over 5,000 government and corporate bonds from over 26 different countries in regions such as Europe, the US, Asia, the Middle East, and Latin America.
Options
You can trade over 1,200 options listed on 23 different exchanges worldwide. Forex options are also available on Saxo Bank.
Mutual Funds
If you would like to invest in mutual funds, Saxo Bank offers zero commissions. It is a collective way to invest, where a group of funds is traded by a professional investor in order to generate profit.
The professional investor usually buys securities such as stocks or bonds, but they might also trade other assets.
How are Execution, leverage and position sizing with Saxo Bank?
Here are some of the key trading features you can expect to find when trading at Saxo Bank.
Executions
Saxo Bank is a hybrid Market Maker STP broker. STP stands for Straight Through Processing. This means that your order will be directly processed without any intervention from Saxo Bank. In other words, this electronic payment process is automated and it will connect you directly with the market.
In some cases, such as with CFD products, Saxo Bank will act as a Market Maker. This means that they will both buy and sell operations, creating their own internal market.
Leverage
The leverage will depend on three variables: your regulation area, the account you have registered with, and the asset you will be trading.
As an example, the maximum leverage within the European Union and the United Kingdom is 30:1. The maximum leverage is always 30:1 in Australia (ASIC). As for Dubai you may go up to 50:1, and Singapore will allow a 20:1 maximum leverage.
Sizing
Saxo Bank has a minimum trade size of 1 micro lot, in other words, 0.01 standard lots. For forex this would mean that as a Saxo Bank client you may open non leveraged positions as low as $1,000.
Risk Management
Saxo Bank prioritizes the importance of offering risk management tools.. They offer five of these in combination with your trading platforms.
First, you may access stop losses or take profits to protect yourself from losses and secure your gains. With both these options you can exit a position by pre- selecting your stop loss price.
Another available tool are limit orders. With this, you can buy or sell once the asset you have selected reaches a specific price.
A fourth option are trailing stops that will allow you to secure profits as long as the asset you choose continues moving in the right direction. The order will remain open as long as it is in your favor.
Saxo Bank also offers margin calls which is a warning when your equity falls below a certain level.
Trading Hours
Trading hours will depend on the asset. For all commodities and forex you will have access from Monday to Friday 24/5. As for cryptocurrencies, it will always be open with 24/7 available trading hours.
That leaves stocks, indices, and bonds. These vary depending on the local trading hours.
Forbidden trading techniques
Although Saxo Bank does not allow scalping or hedging, they do allow APIs. The functions of which can be to make transactions, payments, information, and access as smooth as possible.
According to Saxo Bank you will "gain market access through a stable, fast, flexible and fully documented electronic infrastructure".
What Platforms does Saxo Bank offer?
Picking a platform that is right for you will also influence your broker choice. It will depend if you must trade on the go, or if you prefer to view your charts, and tools on a desktop screen, choose what is best for you, though the broker offers some excellent choices in all regards.
Charting and Trading tools
Saxo Bank offers a vast number of charting and trading tools such as correlations table, option risk tools, FX open positions, CME Benchmark, and more. The two proprietary platforms provide a good number of those tools.
If you happen to need an additional tool, you can connect your account to a third party charting tool such as Trading View. Besides, you can also use APIs for a better chart analysis.
SaxoTraderGO
SaxoTraderGO is an award winning proprietary trading platform. It stands out because of its multi-asset alternatives, the multiple charting tools, and great account management capability. Furthermore, it is available on both desktop and mobile (IOS and Android).
Some of the risk management tools it offers are margin breakdowns, stop orders, account shields, and margin alerts. It includes a research hub where you can access the latest news on asset movements, global sales trading market updates, and more.
You can even get these sent to your phone if there is a relevant movement in the market.
If you download this proprietary trading platform you will have an account overview to help you manage or analyse performance. A portfolio summary, returns breakdowns, and performance analysis will help you examine your past moves.
SaxoTraderPRO
SaxoTraderPRO is a multi-asset proprietary trading platform that works with APIs. Although it is only available for desktop, you can arrange the layout in up to six screens, and it offers account management functions as well.
For those who choose this trading platform, you will have access to advanced trading features such as a charting package, an option chain to trade FX vanilla and touch options, and algorithmic orders.
This last feature is only available on major US, Asian, and European markets. You can download the guide to learn more on Saxo Bank's website, under the SaxoTrader PRO information section.
What extra trading services does Saxo Bank offers?
Saxo Bank SaxoStrats
SaxoStrats is a team of eight people that offer a market insight service. You can read their insights which are based on their experience in articles that are available for all. These strategists will be in direct contact with you if you open a Saxo Bank VIP account.
Social Trading – Copy Trading
Saxo Bank does not allow any of their clients to access social or copy trading services. It means you can't interact with other users to learn from them or make social profiles on the website or platform. As for copy trading, this is also not catered for.
Pros
Saxo Bank offers professional proprietary trading platforms
They are API friendly
Tradingview is supported
There are over 40.000 assets available
You may access professional market insights
Cons
Social or copy trading services are not allowed
How is Saxo Bank's Customer service?
Languages
Saxo Bank is multi-language. It offers 15 languages in total such as EU languages, including English, Spanish, Portuguese, French, Norwegian, Danish, and more. Other languages such as Arabic, Japanese, Mandarin and Cantonese Chinese are also availlable..
Customer Service
If you need some questions answered you might want to look at their important FAQ section which is supported in multiple languages, as well as their email or phone numbers you can contact. They do not have a live chat available on their website or platforms, only a chat that is powered by a bot.
Does Saxo Bank have Research and Education services?
Research
Saxo Bank offers different options for you to inform yourself for free. You may find their market analysis section written by the bank's expert team to know all about trading ideas on different assets and markets.
You can also catch up on market movements on their daily news section. Remember the previously mentioned SaxoStarts service, a group of "eight in-house strategists".
Education
Saxo Bank's education section offers free webinars that are uploaded to their website accompanied with a title, a short description, and the speaker's name. There are also podcasts for those who prefer to just listen.
You can see platform video guides that will help you learn how to work on your desktop or mobile platform. These step by step videos will teach you simple things such as how to draw annotations on your chart, and even how to manage risks while trading stocks, forex, and commodities.
There are also beginner courses that are videos that are mostly no longer than 20 minutes. The products you may access are forex, options, bonds, equities, futures, forex options, and CFDs. Learn about margin, leverage, and more.
The third set of educational videos you can access are the "become a better trader" collection. They are made to help you better your knowledge on basic strategy such as managing risks, planning the trade, trading the plan with tips for everyone.
They also have videos to learn how important it is to control your emotions, and staying disciplined.
Pros
They have a good variety of languages
Saxo Bank has a great research section
Cons
Their education section is basic
They do not offer live chat
Saxo Bank vs other brokerage firms
FAQs
Is Saxo Bank good for beginners?
The Saxo Bank minimum deposit is over $3,000 in most countries. This is not ideal for beginners. Still, all traders can open a 30-day free demo account to try out the broker.
Are Saxo accounts free?
The Saxo Bank demo account is free. To open a live trading account of any type, standard, classic, or platinum, a minimum deposit is required.
Is there a minimum deposit for Saxo?
The Saxo Bank minimum deposit starts from $500. However, depending on your location, it may be higher.
Does Saxo have an inactivity fee?
There is an inactivity fee of $100 per month if a trader does not trade or log in for 6 consecutive months.
Can I buy an ETF on Saxo?
The broker offers more than 3,000 ETFs you can trade. These are listed on a total of 30 stock exchanges worldwide.
---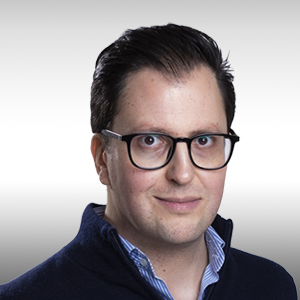 About The Author
Filippo Ucchino
Co-Founder - CEO - Broker Expert
Filippo is the co-founder and CEO of InvestinGoal.com. He has 15 years of experience in the financial sector and forex in particular. He started his career as a forex trader in 2005 and then became interested in the whole fintech and crypto sector.
Over this time, he has developed an almost scientific approach to the analysis of brokers, their services, and offerings. In addition, he is an expert in Compliance and Security Policies for consumers protection in this sector.
With InvestinGoal, Filippo's goal is to bring as much clarity as possible to help users navigate the world of online trading, forex, and cryptocurrencies.
Saxo Bank Review: Pros and Cons Uncovered 2023
Related Reviews
---