Admirals Review: Pros and Cons Uncovered 2023
At InvestinGoal, we adhere to strict standards to ensure an unbiased review process. We conduct our reviews by examining each broker's offering and performance across 4 key categories. A final rating is produced for each forex broker based on a total of 187 data points. Learn more about our review process and methodology.
Admirals is an extremely well-respected ECN/STP broker with regulation in place from multiple top-tier regulatory bodies including CySEC, ASIC, and the FCA. The broker was founded in 2001 in Estonia and now operates worldwide. You will find an extremely accessible minimum deposit from $1 here as well as 6 different account types to choose from.
The team at InvestinGoal has put together a thorough and complete review of Admirals to provide a detailed insight into the broker and all of their key features including account types, markets, trading platforms, and more.
Here is a closer look at some of the key Admirals features:
Over 3,900 tradable CFD assets to trade
Real stocks can be traded
MetaTrader trading platforms available
A strong range of 10 base currencies to choose from
Very low minimum deposit from $1
Excellent rebate program
With many assets and account types to choose from, it may be a good idea to get some hands-on experience of everything the broker has to offer first. You can do this by opening an Admirals demo account which is available to all traders.
OPEN AN ADMIRALS DEMO ACCOUNT
(76% of retail CFD accounts lose money)
Our Opinion on Admirals
Admirals is a top ECN/STP broker with both low spreads and minimum deposit. They have more than 3,900 assets to trade across many accounts with the Invest account allowing real stock and ETFs trading. While not perfect for social/copy trading, it can do well for many other traders withscalping, hedging, VPS, and algo-trading all available.
With both CFDs and real assets provided with low spreads then, Admiral is a versatile broker choice. They also allow for 10 base account currencies which can save you from conversion fees in many cases as well as a rebate program for ASIC and UK clients that can reduce costs by up to $1 per lot traded.
Pros and Cons
Pros
Absolutely the broker has many advantages to speak on. This includes the extensive availability of so many assets. This includes currencies, digital currencies, metals, energy, index, stocks, bonds, ETFs, and crypto that you can trade not only as CFDs but with many real assets also available.
This wide selection is matched by a great range of base currencies. A total of 10 are supported. These are the EUR, GBP, USD, CHF, BGN, CZK, HRK, HUF, PLN, and RON. What this means is you can likely avoid any conversion fees. The low minimum deposit offered by the broker starts from just $1 too for an Invest account up to $100 for Trade and Zero accounts. It means you will have great accessibility to start trading.
These are a few of the available account types alongside a great Islamic account, and a professional account there really is something to meet all needs here.
Cons
First to address the downsides of Admirals were, even for such an experienced broker, there are a few. First of all, they do charge an inactivity fee of $10 though this is only payable after 24-months of inactivity. Still, you can find brokers with no inactivity fee.
While their cashback rebate program is excellent, it is only available to ASIC and UK-based traders. This means it is currently unavailable in the EU. Finally, copy/social trading is not directly offered. If you want to do this, you can utilize the EAs feature of the Metatrader platform but it does not give you the same level of features like a dedicated copy/social trading platform.
Pros and Cons: a Summary
The table below charts a few of the most important pros and cons the broker has to offer.
If you want to expand your research, and evaluate some options similar to this broker, you can consult the alternatives to Admiral.
| Admirals offer | Advantages | Downsides |
| --- | --- | --- |
| Demo Account | Replica of almost all the features you can find in the live account | 30 days-limit |
| Minimum Deposit | The minimum deposit starts from $1 | The minimum deposit depends on the account type |
| Invest Account | More than 4500 real ETFs and Stocks | Not available under ASIC regulation |
| Forex | Competitive and low spreads | More than 40 pairs offered, a limited number compared to other brokers |
| CFDs | Over 8000 tradable CFDs | The CFDs availability depends on the account type |
| Copy/Social Trading | You can use EAs on MetaTrader | There are no actual copy trading services |
CFD and Forex Review
You will find at Admirals more than 40 forex currency pairs to choose from. Overall there is also a tremendous range of CFDs to choose from. Commodities, cryptocurrencies, ETFs, stocks, bonds, indices, and digital currencies are all offered as CFDs.
With trading, you will also find a massively competitive spread and low-commission environment depending on your account type. Spreads at the broker start from 0 pips and the lowest available commission is $1.80 per trade depending on your account type. With a Trade Account, the average spread on major forex pairs such as the EUR/USD starts from only 0.5 pips with the same spread at 0.1 pips on the Zero Account type.
In all, there is huge potential and opportunity in trading CFDs on Admirals and even though the forex pair selection is limited, you should still find what you are looking for, and with great value too.
Pros
You can trade many assets as either CFDs or real assets
The broker does well in providing a huge number of tradable assets, more than 3,900 in total
Cons
Not every asset is available to be traded with every account type
Invest Account Review
Taking a closer look at the Admirals Invest account you will find a wonderfully accessible minimum deposit of just $1 in place. This can get anyone started in trading the more than 4,500 assets that are available here. With all of these being real stocks and ETFs only, you should note there is no leverage available.
With a commission starting at only $0.02 per share and highly competitive spreads you will find excellent value in trading here. This is extremely low for trading real assets. The drawback only being that this account is not available if you are regulated under ASIC. If you want to trade real assets though in stocks and ETFs and you don't want to worry about overnight fees particularly for day trading or longer-term investing, the Invest account could be a perfect choice.
Pros
Low spreads and very competitive commission from $0.02 for stocks and ETFs
Real assets are traded in stocks and ETFs with this account type
Cons
Lack of availability to ASIC regulated traders is disappointing
Is Admirals regulated and legit?
The broker with their wealth of experience recognizes the importance of being well-regulated. They have tier 1 regulation ins place from several bodies as follows depending on the entity of the broker you are trading with around the world.
Admirals UK Ltd is regulated by the FCA under number 595450, Admirals Cyprus Ltd is regulated by CySEC #201/13, and Admirals Pty Ltd is regulated by ASIC under the number 410681. These are some of the most recognized, and trustworthy bodies in the whole of the financial world.
Foundation and Offices
Admirals has been around for a long time. Almost two decades in fact. The broker was founded in 2001. At present, they have three office locations around the world and serve traders globally. These locations are as follows:
United Kingdom
16 St. Clare Street,
London, EC3N 1LQ
Cyprus
Dramas 2,
1st floor,
1077 Nicosia
Australia
Level 10,17 Castlereagh Street
Sydney NSW 2000
Money Protection
Not only will Admirals provide you with the best in terms of regulatory oversight. They also provide for a couple of added protection measures that will help you feel and trade securely.
The first of these is negative balance protection. This helps to ensure that you can never lose more money than you actually deposit in your account. The second protective measure is that the broker utilizes segregated bank accounts. This means that in the unlikely event they ran into financial trouble like insolvency, and bankruptcy, your funds would be secure. As an addition to this, if you are an EU or UK trader, you are further protected by the ICF insurance fund. This can provide up to £85,000 or €20,000 if there are some major financial problems with the broker.
Awards
Having been around for so many years, as you would expect, Admirals has picked up many awards. They are often awarded for their top-quality services, and as recently as 2019 they picked up a prestigious award for the best broker in Estonia, Germany, and Spain.
Countries where Admirals is not available
Admirals offers excellent service to over 120,000 clients worldwide. This list of countries available is very comprehensive, but there are just a few exceptions where the broker services are not currently available:
Pros
The broker is extremely well-regulated by some of the most trusted bodies in the sector
They take money protection very seriously, and have a number of measures in place to make sure they are a safe place to trade
Admirals have award-winning service which has been frequently recognized
Cons
With only 3 offices, their physical presence is relatively limited
Account Types
Here are all of the account types you can expect to find when you start to trade with Admirals.
Demo
The very first place, and best place where most traders begin, is with a demo account. This can be opened quickly and with the most basic of information such as your full name, phone number, and e-mail address. That is all it takes, and the account itself will fully replicate a live trading account with no risk, virtual currency, and no obligation to deposit any real money.
It is the perfect place to learn more about trading and the broker. The Admirals demo account is available for 30-days, but is easy to renew.
Admirals Trade
The first account type available and a very popular choice, is the Admirals Trade account. This account type is available with a low minimum deposit of just $100 and you can trade on more than 3,700 assets as CFDs through both the MT4, and MT5 trading platforms, though only 140 assets are offered through MT4.
The spread here starts from 0.5 pips on forex trading, and $0.01 commission on shares trading with an Islamic account option also available if you need it.
Admirals Zero
The next available Admirals account type is the Admirals Zero account. As the name suggests, the spread on this account starts from 0 pips so it is a very attractive choice where you can trade in more than 60 CFDs in forex, metals, indices, and energies with a $1.80 per lot traded commission on forex.
The minimum deposit on this account type is again very low at just $100 to get started, with trading available through both MT4, and MT5 trading platforms. No Islamic trading account is available for this account type at the moment.
Admirals Invest
For an even lower minimum deposit of just $1, you can open an Admirals invest account. This is for trading in real stocks and ETFs only, and may be suitable for many who prefer this type of trading where more than 4,500 real assets are available. Since this is real trading in assets, these are not CFDs, and no leverage is made available.
A very competitive commission on shares and ETFs with the broker starts at $0.01 per share, although no Islamic trading account option is available on this account type, and the Invest account is not available if you are regulated under ASIC.
Admirals Islamic Account
You will be glad to note that an Islamic account option is available through Admirals. These account types do not charge swap fees and are fully compliant with Sharia law for Islamic trading. The Admirals Islamic account is also great since they only substitute the swap fee with another fee if you keep a position open for 3 consecutive days.
If you are interested in learning more about Islamic trading, then feel free to check out our in-depth article on the best swap free brokers.
Admirals Professional Account
The final Admirals account type available is the professional account. This is available to EU and UK traders only if you meet at least two of the following requirements:
You have made an average of 10 transactions of significant size per quarter in the past year
You possess a financial instrument portfolio of over €500,000 in value (in your bank or trading account)
You have enough relevant experience in the financial services sector
Once you have met these criteria and opened up a professional account type, you will have access to broadly higher leverage on all assets, and a leverage of up to 500:1 on trading forex as well as other benefits.
Deposit and Withdrawal
Account Base Currency
Admirals makes a very good range in base currencies available to choose from. This includes the EUR, GBP, USD, CHF, BGN, CZK, HRK, HUF, PLN, and RON. Ultimately, having this range of choice can help you avoid currency conversion fees which are charged if your deposit or withdrawal methods do not match an available base currency with the broker.
Deposit
Here we will take a closer look at all things related to making a deposit with Admirals.
Admirals Minimum deposit
The Admirals minimum deposit varies depending on the account type you open. With that said, the amount is typically $100 with the exception of opening a stockbroking account where the minimum deposit drops to just $1 with the Invest account type.
Deposit Methods
Making your Admirals deposit is very well-catered for and can be done in a number of currencies depending on your area. The methods facilitated include a wire transfer, credit/debit cards that are Visa and MasterCard, eWallets through Paypal, Skrill, and Neteller, as well as other methods like SafetyPay, iDeal, Klarna, and Przelewy depending on your local area.
Typically, making an Admirals deposit is instant, though depending on the method, it can take up to 3 business days to complete.
Deposit Fees
There is generally no fee on deposits with the broker. The only case where this may occur is with Skrill which can charge a commission of 0.9% with a $1 minimum. The only other time may be if you deposit an unsupported currency and have to pay a small conversion fee, or if your bank applies a fee on wire transfers.
Withdrawals
Here is the lowdown on making a withdrawal from your Admirals account.
Withdrawal Methods
Again, all of the same withdrawal methods are catered for as you would have used to deposit. This means wire transfer, credit/debit cards, eWallets, and more local methods are all available. Withdrawals can take up to 3 business days to complete.
Withdrawal Fees
With withdrawal fees, there may be a commission applied depending on the method, though as an Admirals customer, you can avail of up to 2 free withdrawals each month.
Trading Fees
With spreads and commissions at Admirals, these are offered as floating spreads and commission depends on your account type. If you have an Admirals Trade account, the spread will start at 0.5 pips. If your account is Admirals Zero, then the spread starting point is 0 pips, but with a $1.80 commission per lot traded.
If you are trading stocks and ETFs through the Invest account, then there is a minimum commission of $0.01 per share.
Here is a sample of some of the spreads on the most traded assets through the broker for retail trading.
EUR/USD – 0 pips
Gold – 0.10 pips
SPX500 – 0.1 pips
Bitcoin – 0.50%
US Shares – $0.01
Overnight Fees
The overnight fee is the fee which you will have on basically any asset you trade at the broker when you hold it overnight. The exception is trading through an Invest account which does not trade CFDs, or an Islamic account.
This fee is dynamic depending on the asset and market. You can check it more closely at the time of trading through your trading platform.
Non Trading Fees
Inactivity Fees
An Admirals inactivity fee is applied. This comes into play after 24 months of no trading activity, and the cost is $10 per month after that time.
Pros
A very wide account choice is on offer with something to suit most traders
A real stockbroking service is attractive to those wishing to trade non-CFD shares and ETFs
Having 10 base currencies available offers an excellent range of choice and helps minimize fees
2 free withdrawals per month allows you the chance to further reduce fees as a trader
The spreads and general trading costs are kept very competitive throughout
Cons
A limited demo account is a little inconvenient for some who would like more time
Conversion fees are applied although a range of base currencies are helpful in avoiding such fees
Inactivity fees are charged, although these only come into play after a long period of inactivity
Markets
Admirals offers both CFDs and real trading. Over 8000 assets are available in total, however, not every account offers all of them. With that said, here is a more detailed look at the total offering of markets with the broker.
Forex
With forex trading markets, more than 80 currency pairs are available. The spread here starts from 0 pips with a $1.80 per lot traded commission depending on your account type, with major, minor, and exotic pairs on offer.
Commodities
Commodities are traded as CFDs with Admirals and a total of 26 are available. This range includes 5 metals, 3 energies, 7 agricultural, and 11 futures markets in commodities.
Indices
Again indices are traded as CFDs and markets from all over the world are available with a total of 43 available for trading. 19 of these are cash indices, while the other 24 are traded as index futures.
Stocks
Admirals offers a huge range of stocks for trading. These are traded as real if you have an Invest account, and there are over 4,500 in total from all around the world including stock exchanges in the US, Europe, UK, Japan, and Australia.
ETFs
The broker makes more than 390 ETFs available for trading. Again, through the Admirals invest account, these are traded as real.
Bonds
Two bonds markets are available for trading. These are the German Bond (10-year Germany bund), and the US bond (10-year US Treasury note).
Cryptos
A total of 42 crypto assets are available, with 10 being cryptos. The cryptos are Bitcoin, Bitcoin Cash, Ethereum, Ethereum Classic, Litecoin, Stellar, Monero, EOS, Dash, and Ripple with 10 markets trading crypto-cross pairs, and the other 22 trading crypto-fiat pairs.
Execution, leverage and position sizing
Here is a more detailed look at the trading features that are facilitated once you start trading at Admirals.
Executions
Admirals is an ECN/STP broker primarily dealing in CFDs. This position allows them to get the very best prices from a range of liquidity providers and allows for the most efficient ordering capability with the minimum amount of interference from the broker. This execution style is typically favored as the fastest and best value by many traders.
Leverage
Admirals leverage is certainly available. This amount will depend both on the asset you are trading, and where you are trading from as this will decide which regulation you fall under.
If you are trading under the FCA or CySEC regulation in the UK or EU, then your leverage is capped at a 30:1 maximum due to regulatory conditions. If you are trading under ASIC with the brokers Australian entity though, you will still have access to a maximum leverage of up to 30:1.
If you are trading through the Admirals Invest account on Stocks or ETFs, then no leverage is available.
Sizing
The smallest trading size that is facilitated through Admirals is a micro lot. This is equal to 0.01 standard lots, or a cash value of $1,000. Although it may seem a lot, this amount can be greatly reduced if you are utilizing the leverage on offer from the broker.
Risk Management
A number of tools are in place at Admirals that can help you manage your trading risk. These are offered through the trading platforms and include the ability to place stop losses, trailing stops, and take profits to help control your active positions. You can also apply limit orders which will allow you to control your market entry on positions, and the broker places margin calls for those trading on leverage. This helps you maintain a balance of equity in your account and be fully aware of your positions.
Trading Hours
The forex market is available to trade on a 24/5 basis, Monday to Friday, with commodities the same. The crypto market is open 24/7, and other markets on stocks, indices, and bonds will vary depending on the local trading hours for that market.
Forbidden trading techniques
A variety of techniques in trading are supported by Admirals. These include both scalping, and hedging, as well as algorithmic trading through the MT4 and MT5 trading platforms. You can also use a VPS without any issue here.
Platforms & Mobile
No top broker would be complete without the availability of similarly well-regarded trading platforms. This is exactly what you will find at Admirals, and here is a breakdown of exactly what is available.
Charting and Trading tools
The range of charting and trading tools made available are all facilitated through MT4 and MT5, well-known for their strength in this area. This means that Admirals can offer a total of 51 charting indicators, and 31 drawing tools as standard. This provides for a very detailed trading experience if you require it. One click trading from the charts is also available for traders and is perfect for scalping and fast executions, with regular price alerts also available.
Admirals Desktop Platforms
Both MT4 and MT5 are made available as desktop trading platforms with the broker. They are very well-known and widely respected as some of the best and most powerful trading platforms in the industry which can run on almost any device.
These provide for a very customizable, robust, yet easy to use trading experience where you can utilize more than 50 trading tools and indicators as well as code your own EA trading strategies or implement some from the wider community. The platforms are available both through Windows, and Mac.
Admirals Webtrader Platforms
Offering a slightly more visually appealing proposition, the MT4, and MT5 webtrader platforms are both available. These can access the webtrader directly from your browser and with no installations required, yet they provide the very same depth of features and capability as the desktop trading platforms.
Admirals MetaTrader Supreme Edition
The availability of the MetaTrader Supreme Edition through Admirals is a unique feature in that it is available for free, and helps you to improve an already excellent trading platform. Through this upgrade you can have access specifically to a very much wider range of analytics from Trading Central, an improved layout, charting simulations, and more. This is ideal for traders who maybe already have a lot of experience trading with MetaTrader, and wish to further enhance the experience.
Admirals Mobile Platform
Mobile trading with Admirals is facilitated through the MT4 mobile trading platform which again offers a very powerful, on the move trading experience with an easy to use app, and access to an extensive range of the charting tools and indicators of its web-trading, and desktop counterparts.
Special features you can find on Admirals
Here are a couple of additional products and services provided by Admirals that you may run into when trading there.
Admirals Pro CashBack Program
The Pro CashBack Program as the name suggests is only available to professional traders registered under the EU/UK entity. It is a loyalty program that can provide a discount of up to $1 on every lot traded.
Admirals AM CashBack Program
Another cash back program. This also functions as a loyalty program for all registered under the ASIC regulated entity only. Again, it provides for a discount of up to $1 per lot traded for regular traders.
Social Trading – Copy Trading
Admirals do not directly offer social or copy trading services, though you can engage in a form of copy trading if you utilize the EAs feature of your trading platform to copy other trading strategies from the community. This is permitted.
Pros
The availability of free, advanced MT4 and MT5 tools can really improve the trading experience for many
There are over 8000 assets available. This is a great range with something for everyone
CFDs and real trading is available which can suit another demographic of trader in stocks and ETFs
Cons
No nano lots are made available, with a micro lot being the smallest trade size on offer
No cashback program is available for retail traders under the EU or UK entity unlike the others
There are no direct copy or social trading features made available
Customer Service
Languages
The broker has extensive language support available. This covers more than 25 languages, including a range of EU languages and 9 Asian languages such as Vietnamese, Indonesian, Hindi, Bengali, Korean and Chinese, and more. This has put the broker in a very positive position in the eyes of many global traders.
Customer Service
The customer service area with Admirals is again well provided for. Here you can first view an extensive selection of FAQ questions through the website which may answer your question.
If not, then you can rely on the support team who are available in more than 5 languages and whom you can reach through web-based live chat, phone, and e-mail for a top-quality service.
Research and Education
Research
The Admirals research section offers a suitably in-depth experience that does not disappoint. Here you can access a range of premium analysis tools free of charge. This includes the standard but well detailed economic calendar, and analysis from Trading Central is included. You can also benefit from a steady stream of market news, technical analysis, and market sentiment indicators to guide your trading decisions.
Education
Education is a key component in developing your trading skills for the future. This is something that is clearly well-recognized by Admirals in their offering. They provide an extensive range of content to help traders of all levels grow and develop.
This content includes detailed educational articles on trading techniques and guides that are full tutorials. You can also access a full range of trading videos and a glossary of terms as well as a number of top seminars, and webinars that are available to attend.
Pros
They make a huge range of more than 25 global languages available in total
The broker research section is suitably detailed with a range of tools available
Admirals education is among the most comprehensive to be found with any broker
FAQs
Is Admirals legit?
Admirals was founded in 2001 and they now operate in hundreds of countries around the world. The brokerage is authorised by the FCA and ASIC, which makes it considered safe. In addition, the broker uses segregated accounts at top-tier banks to hold client funds, and they have a long track record with more than 20,000 customers worldwide.
Is Admirals FCA regulated?
Admirals is authorised and regulated by the ASIC in Australia and the CySEC in Cyprus. Both are top-tier regulatory bodies.
Where is Admirals from?
Admirals is an Estonian broker and CFD trading platform. Based in Tallinn, the broker was founded in 2001 and has offices in the UK, Cyprus, and Australia.
Is Admirals a market maker?
Admirals is an STP (Straight Through Processing) broker. This means that the orders are sent and executed by the liquidity providers of the broker.
---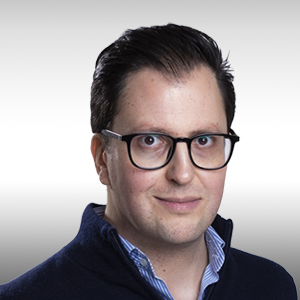 About The Author
Filippo Ucchino
Co-Founder - CEO - Broker Expert
Filippo is the co-founder and CEO of InvestinGoal.com. He has 15 years of experience in the financial sector and forex in particular. He started his career as a forex trader in 2005 and then became interested in the whole fintech and crypto sector.
Over this time, he has developed an almost scientific approach to the analysis of brokers, their services, and offerings. In addition, he is an expert in Compliance and Security Policies for consumers protection in this sector.
With InvestinGoal, Filippo's goal is to bring as much clarity as possible to help users navigate the world of online trading, forex, and cryptocurrencies.
Admirals Review: Pros and Cons Uncovered 2023
Related Reviews
---
Better Informed
Find and Compare The Best
Online Broker For You