FBS Spreads review: Trading costs explained
We have compiled this comprehensive review to bring you through every type of FBS spread.
This includes:
Types of spreads
Spreads based on type of account
Spreads on the various assets
What spread types does FBS offer?
Here we will describe exactly the types of FBS spread which are implemented on each instrument and each of the FBS accounts which you may sign-up for.
Variable and Fixed Spread
An important point to note for you and all other traders is that fact that FBS offer opportunities to trade with either fixed spread or variable spread. This may not be the case with some brokers and at least allows you the freedom of choice.
Both the FBS fixed spread and FBS variable spread available are very competitive when compared with the industry average. This should give you a certain peace of mind for trading.
FBS Spread on instruments
The spread on the different instruments at FBS is firstly subject to change based on the jurisdiction where you are trading. This means that if you are trading on FBS.com as a global trader, you may experience a different spread than if you were using FBS.eu as a European-based trader.
Another point to note about the jurisdictional differences when trading through FBS is that only markets on metals and forex trading are available through FBS.eu. In the case of FBS.com, a much wider choice of markets are available to trade.
A final point to note in this regard is that the spread will also be liable to change depending upon which account type you choose, although, no matter what, you do not have to worry about FBS requotes or mark-up on assets.
Visit FBS
74-89% of retail CFD accounts lose money
FBS Spread on accounts
As mentioned, the spread may vary depending upon your FBS account type choice. Here are some of the main examples of how the spread impacts each account type.
Cent Account
The FBS cent account allows for a great introduction to forex trading. The account allows you to trade in cents and therefore keeps your risks proportionality lower in trading. This is ideal for those who are just starting out or thinking of opening an FBS account.
The FBS cent account spreads too are very competitive. If you are an EU trader you can rely on a floating spread which starts from 1 pip with no commission.
Similarly if you are a non-EU international trader, FBS spreads start on this account from a floating 1 pip and also with no commission as well as STP execution.
Standard Account
The FBS standard account is one of the most selected and again is available to both EU and International traders.
The FBS standard spread varies between a floating spread from 1 pips with no commissions for EU traders and a floating spread also with no commission and STP execution for international account holders.
Micro Account
The FBS micro account it is important to mention first of all, is only available to those who are trading outside the EU on an international market account from FBS.com.
Assuming that this is the case, the FBS Micro Account features a fixed spread which starts from 3 pips. This micro account, as with many of the FBS account types features commission-free trading. You can also benefit from the speed and accuracy of STP processing which helps ensure you get the best possible price from your trade.
Zero Account
The FBS Zero Account features a fixed spread of 0 pips.
This is one of the few FBS accounts which does charge a commission. This remains competitive at $20 per lot and is balanced by the proportionately lower spread.
The account also uses STP processing. The FBS Zero Account is only available to those trading on the international market side of FBS.
ECN Account
Again the FBS ECN account is available only to those traders on the international markets side of the broker. With this account, spreads actually start from a highly competitive -1pips.
With the ECN account, you will find a commission of $6 per lot applied to trades, and the account trading options offer only trading in forex currency pairs. Still this may be suitable to some higher volume traders in specific markets.
How does FBS' trading spread vary per asset?
Now let's take a more detailed look at what the FBS spreads are on each asset class so you can factor it into your trading decisions. Full details are also provided in the charts.
Forex
Starting with the FBS forex currency assets, these are all much as you would expect with any top broker. The one point to note here is that the spread may differ slightly between EU and non-EU global market accounts, just like the leverage available. The FBS IFSC leverage available on forex is 1:3000 and that's one of the forex brokers with the highest leverage.
If there are commissions to be charged on a trade as you will see in the Zero and ECN accounts, these are per lot and will be charged in your base currency.
Comparing account types again for a moment, you will see that the EU Cent Account has a higher spread than the EU Standard account. This is something to be aware of, but again the cent account is still great for getting to know forex trading with FBS.
The FBS Micro Account also has a comparatively high spread, particularly during the night. This is another thing to keep your eye on.
| FBS.eu | Standard | Cent |
| --- | --- | --- |
| EURUSD | 0.5 | 0.5 |
| USDJPY | 1.1 | 1.1 |
| GBPUSD | 0.6 | 0.6 |
| EURGBP | 2.1 | 2.1 |
| FBS.com | Standard | Cent | Micro (Fixed) | Zero (Fixed) | ECN |
| --- | --- | --- | --- | --- | --- |
| EURUSD | 0.8 | 0.8 | 3.0 | 0.00 + $20 | -0.1 |
| USDJPY | 1.0 | 1.0 | 3.0 | 0.00 + $30 | 0.1 |
| GBPUSD | 0.7 | 0.7 | 3.0 | 0.00 + $30 | 0.2 |
| EURGBP | 1.0 | 1.0 | 3.0 | 0.00 + $30 | 0.4 |
Cryptocurrencies
FBS cryptocurrency trading is available, however this is only the case if you sign up with FBS.com as a global markets (non-EU) trader. Crypto trading is also only available through a Standard or Cent Account.
Once again here, the commissions denoted below are on a per lot basis and charged in your base currency.
The spread on cryptocurrency is generally marginally higher than many other assets with most brokers due to market volatility.
Indices
FBS Indices CFD trading encompasses a range of markets and the spreads here are typically the same or very close to that across each account type where CFDs trading is offered.
Here you will also note that there's a flat commission when trading Indices.
| FBS.eu | Standard | Cent |
| --- | --- | --- |
| NASDAQ | 25 +$25/lot | 25 +$25/lot |
| FBS.com | Standard | Cent | Micro (Fixed) | Zero (Fixed) | ECN |
| --- | --- | --- | --- | --- | --- |
| US500 | 25 +$25/lot | 25 +$15/lot | 25 +$25/lot | 25 +$25/lot | n/a |
| NASDAQ | 25 +$25/lot | 25 +$15/lot | 25 +$25/lot | 25 +$25/lot | n/a |
Stocks
FBS stick trading features selection of globally prominent stocks which can be traded. This form of trading is only made accessible again through standard or cent accounts.
With stocks, the commissions noted are again per lot and charged in your base currency.
An important point to remember here is that spreads and commissions on stock trading are the same, regardless of which stock you are trading. This applies even to the broader range of FBS stocks which are not listed.
| FBS.com | Standard | Cent | Micro (Fixed) | Zero (Fixed) | ECN |
| --- | --- | --- | --- | --- | --- |
| US stocks | $3.00 | $3.00 | n/a | n/a | n/a |
Commodities
Finally, metals are available on all accounts with the exception of FBS ECN accounts.
Another key point to remember here is that spreads may be higher during the night time and that commission is applied to traders using a Zero Spread account to trade metals. Again this charge is per lot and in your base currency.
| FBS.eu | Standard | Cent |
| --- | --- | --- |
| GOLD | 10 | 10 |
| US OIL | 3.0 +$25/lot | 3.0 +$25/lot |
| UK OIL | 1.0 +$25/lot | 1.0 +$25/lot |
| FBScom | Standard | Cent | Micro (Fixed) | Zero (Fixed) | ECN |
| --- | --- | --- | --- | --- | --- |
| GOLD | 10 | 10 | n/a | n/a | n/a |
| US OIL | 2.0 | 2.0 +$15/lot | 2.0 +$25/lot | 2.0 +$25/lot | n/a |
| UK OIL | 2.0 | 2.0 +$15/lot | 2.0 +$25/lot | 2.0 +$25/lot | n/a |
FBS Spread comparison with other major brokers
Comparing FBS with other top brokers in the industry is a natural way to conclude our information and hopefully it can help you make the right choice when choosing your broker.
We can say that FBS do offer a very low spread with very competitive no-commission account types across most that are offered. This can be great for the majority of traders. There are also no requotes at all which is always a good sign from a top broker.
If you are interested in scalping with FBS, you will also be glad to know that this activity is allowed by the broker too.
Overall, the FBS spread is objectively very competitive and the broker appears to try the best to have a minimal impact on the cost of your trading activity. The one time to be mindful of the spread is during the night period or on certain markets when it can increase substantially.
Visit FBS
74-89% of retail CFD accounts lose money
---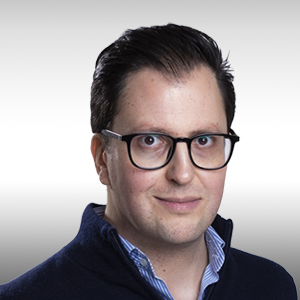 About The Author
Filippo Ucchino
Co-Founder - CEO - Broker Expert
Filippo is the co-founder and CEO of InvestinGoal.com. He has 15 years of experience in the financial sector and forex in particular. He started his career as a forex trader in 2005 and then became interested in the whole fintech and crypto sector.
Over this time, he has developed an almost scientific approach to the analysis of brokers, their services, and offerings. In addition, he is an expert in Compliance and Security Policies for consumers protection in this sector.
With InvestinGoal, Filippo's goal is to bring as much clarity as possible to help users navigate the world of online trading, forex, and cryptocurrencies.
FBS Spreads review: Trading costs explained
Related Guides
---