Markets.com Review: Pros and Cons Uncovered 2023
Founded in 2008, Markets.com is a well-regulated broker with oversight from the FCA, CySEC, ASIC, FSCA, FSC & BVI in place. The broker's parent company (Playtech) is publicly listed on the London Stock Exchange. Markets.com operates many offices around the world with more than 4 million customers.
In this Market.com review, the InvestinGoal team has taken a deep dive into what the broker offers including their costs, trading platforms, and educational infrastructure to help you get to know more about Markets.com.
The core strengths of the broker include:
Low minimum deposit
Spreads from 0 pips
Various CFDs available
Over 2,200 CFD assets
Well-regulated
There are thousands of assets to choose from at Markets.com. For this reason, the broker offers a demo account where you can get to know more about the features and assets they provide.
OPEN A MARKETS.COM DEMO ACCOUNT

79,90% of retail CFD accounts lose money
What is Our opinion on Markets.com?
Markets.com is a market maker broker that offers more than 2200 assets and specific accounts for CFD trading in forex and other assets including shares. They have more than 14-years experience and physical presence around the world.
They provide a limited account choice but great range of base currencies and a competitive floating spread from 0.6 pips.
As with most top brokers, negative balance protection, the use of segregated accounts, and insurance for UK and EU traders are all provided.
As well as a forex account you can opt for a spread betting account and the list of base currencies includes EUR, GBP, USD, AUD, ZAR, CHF, DKK, NOK, PLN, and SEK which can save on conversion fees.
The average spread works out at around 1 pip typically though Markets.com charges $10per month after 3 motnhs without activity.
What are the Markets.com Pros and Cons?
Pros
There are also several advantages to touch on when trading with the broker. They are one of the few brokers to offer both bonds, and blends so if you want to trade these asset types, Markets.com will be ideal.
This extends to the point that they generally offer a great selection of assets across all types. Including these, crypto (CFDs are not available in the UK), commodities, ETFs, and more.
You can also take advantage of the broker strategy builder feature that allows you to build your own new trading strategies, or choose from some that have been pre-built.
Cons
Starting with some of the downsides related to the broker, they do only have a limited range of account types available including just the Standard, and Islamic account type if you are a retail trader.
This also has an impact as a scalper since they don't offer a Zero account type and the spread doesn't get lower than 0.6 pips.
Pros and Cons: a Summary
The below table will help you track some of the key pros and cons in different broker areas.
If you want to expand your research, and evaluate some options similar to this broker, you can consult the alternatives to Markets.com.
| Markets.com offer | Pros | Cons |
| --- | --- | --- |
| Demo Account | Unlimited, $10,000 in virtual funds | N/A |
| Minimum deposit | There are 10 base currencies so you probably won't pay conversion fees | It's a little bit higher than the industry average: $100 |
| Forex | 65+ currency pairs, spread starts from 0.6 pips | No zero spread account available |
| CFDs | 2200 CFDs offered across several asset classes | No cons |
| Spread betting | Good amount of tradable assets | No cons |
| Islamic account | No fee charged as replacement to the rollover fee | Some assets may not be available for this account |
Forex and CFDs Review
Trading forex at Markets.com you will find a great range of more than 65 currency pairs that are available to you. This puts them in a strong position relative to other brokers with fewer assets available.
The spread too is competitive for retail traders from 0.6 pips with an average of 1 pip on major pairs like the EUR/USD.
Overall then, with an excellent range of pairs available, and very competitive spreads, this can be a great broker choice for you trading forex.
Pros
Very competitive spreads starting from only 0.6 pips
There is a huge range of tradable assets to choose from
Cons
They do not offer a zero spread account, though the spread remains low regardless
Spread Betting Review
You can engage in spread betting through Markets.com. This comes with a minimum $100 deposit, and it is possible to trade through a number of platforms. MT4, MT5, and the proprietary Markets.com platform all provide access.
The offering is available only to UK and Ireland residents but you have thousands of assets to trade on, and the fact you will not find this depth with many other brokers suggests Market.com spread betting is a good choice if that is your trading style.
Pros
The number of assets available for spread betting is much higher than that of other top brokers
Cons
Islamic Account Review
As an Islamic trader, you will be glad to know that an Islamic trading account with no rollover fees is available through Markets.com and fully Shariah law compliant.
Another plus here is that where some brokers charge a rollover replacement fee, there is no such charge with this broker.
The only downside is that some of the great asset range may not be available with this account type.
Pros
A compliant Shariah law compliant swap-free account
There is no replacement fee charged instead of the swap fee
Cons
Not all assets are available to trade with the Islamic account
Is Markets.com regulated and legit?
The broker is regulated in several different jurisdictions for your protection as a trader. They operate under a few different entities within these jurisdictions, so for clarity, these are both the entities and the details regarding the regulation of each.
They are regulated by CySEC #092/08 under the entity named Safecap Investments Limited ("Safecap"). The broker is also overseen by the FSCA as Finalto (South Africa) (Pty) Limited under the number 46860.
In the British Virgin Islands, they are regulated by the BVI Financial Services Commission (SIBA/L/14/1067). Here they are operating as Finalto (BVI) Limited.
The FCA in the UK regulates the broker trading as Finalto Trading Ltd, under the number 607305, and finally ASIC under number 424008 regulate the broker where they operate as Finalto (Australia) Pty Limited.
Altogether what you can take from this is that regulation of the broker is both comprehensive and worldwide.
Foundation and Offices
Markets.com was created in 2008 and has been in operation more than a decade. They are owned by the Finalto Group, operating under the business name of Markets.com and in fact, the parent company is a major company listed on the FTSE 250 exchange.
As an international operation, the broker currently has a number of physical locations around the world. These are as follows.
Cyprus
148 Strovolos Avenue, 2048,
Strovolos, P.O. Box 28132,
Nicosia, Cyprus
United Kingdom
11th Floor Broadgate Tower,
20 Primrose Street,
London, England, EC2A 2EW.
Australia
Level 32, 200 George Street,
Sydney NSW 2000,
Australia
South Africa
11a Umhlanga Centre,
189 Ridge Road, Umhlanga,
4320, South Africa.
British Virgin Islands
Ritter House, Wickhams Cay II,
Road Town, Tortola,
VG1110, British Virgin Islands.
Money Protection
As a trader, you always want your funds to be protected. Markets.com takes care of this in a number of ways.
The first of these is by offering negative balance protection. This can be applied no matter where you are around the world, and means that you will never lose more than you deposit to your balance.
A further assurance is the fact all funds with Markets.com are held in segregated accounts with top-tier financial institutions. This means you are protected if the broker enters any financial difficulty at all.
An additional measure in place to protect your funds in the event of bankruptcy or other financial issue is the insurance the broker provides to EU and UK traders. This provides up to £85.000 for UK traders and €20.000 for EU traders in the event of bankruptcy or insolvency.
In which countries is Markets.com not available?
Markets.com is well regulated and offers services to most traders around the world. That said, there are some countries where it doesn't operate and accept traders from. Here is a listing of a few such places.
Pros
The broker has an excellent physical presence in 4 continents, marking it out as a truly global operation
They are very well-regulated by 5 regulatory bodies which include some of the most respected in the industry
As a broker, they take excellent care of your funds, providing great all round security in this regard
Cons
Of the few countries where they are not available, this includes some major global markets
What are Markets.com Account Types?
Here are a few of the different account types you will find at Markets.com and what you can expect from each account type.
Demo
A Markets.com demo account is the first and best place to start as a trader new to the broker or the industry. This puts you in the position where you can test out the trading environment exactly as it is on a live account, but with no risk.
Only virtual funds are used and you are under no obligation to deposit any money before or after this.
With Markets.com you will find a demo account that is unlimited in the sense that it never expires. This is ideal if you are new to trading and the perfect chance to test strategy.
The account will only expire if you are inactive for 90-days and it is very easy to sign up with just an email and password or you can log-in through Google, Facebook, or with an Apple ID.
Markets.com Standard Account
The Markets.com Standard Account is their most common offering and a popular choice among traders. This account type is available with a minimum deposit that starts from $100 and here you can trade more than 2200 assets as CFDs.
Both the MT4 and MT5 trading platforms are available, and with excellent spreads that remain very competitive from 0.6 pips on forex pairs.
Markets.com Spread Betting Account
If you are interested in spread betting then Markets.com also has an account for you. As with the other account types mentioned so far, the minimum deposit is $100 for this account type, with trading done through MT4, MT5 and the firm's in-house platform.
You should note that spread betting is only available to UK and Ireland residents by regulation and that it literally consists of betting money on the increase or decrease of the asset price and associated spread.
Markets.com Islamic account
If you are an Islamic forex trader then you will be glad to find that Markets.com also offers an Islamic trading account that is totally compliant with Sharia law. This means there is also no rollover fee charged on this account.
An added benefit here with the Markets.com Islamic account is the fact that they do not impose any other fee to replace the swap fee. With that said, trading in some assets may not be available on this account type.
Professional Account
You can also avail of a professional account with Markets.com. This would see your leverage increased on forex trading to as much as 300:1 along with several other benefits.
On the downside, moving to a professional account would mean you are no longer protected by the insurance mentioned previously which is for retail traders only.
In order to qualify for a professional account, you will also need to meet at least two of the following requirements:
Have made an average of 10 transactions of significant size per quarter in the past year
Possess a financial instrument portfolio of over €500,000 (in your bank or into the trading account)
Have relevant experience in the financial services sector
If you can meet two of these three requirements then you can qualify to open a Markets.com professional account.
How can you deposit and withdraw with Markets.com?
Account Base Currency
The Markets.com base currency selection is good. They make a number of currencies available including the EUR, GBP, USD, AUD, ZAR, CHF, DKK, NOK, PLN, and SEK.
Having your own base currency available can be important and valuable as it will save you from incurring any conversion charges if your deposit currency is available as a base currency with the broker.
Deposit
Here we will take a closer look at exactly which deposit methods are available with Markets.com and what the minimum deposit is.
Markets.com Minimum deposit
The Markets.com minimum deposit for both of its available retail account types is $100 or the equivalent which is also accepted in USD, EUR, GBP, or the other base currencies mentioned above.
Deposit Methods
When it comes to Markets.com deposit methods, a variety are available. This includes wire transfer, major credit/debit cards from Visa and MasterCard, as well as eWallet deposits through Skrill, Neteller, or Paypal.
All of these deposit methods typically take between 1-2 business days to complete, though card and eWallet deposits may be much faster.
Deposit Fees
All Markets.com deposits are usually fee-free. The only exceptions here will be if your own bank charges a fee for wire transfers, or if you are depositing a non-base currency and have to pay a conversion fee. This conversion fee is typically around 0.3% of the transfer value.
Withdrawals
Here is a look at the various withdrawal methods and minimum amounts in place with the broker.
Withdrawal Methods
The Markets.com withdrawal methods that you can access are all the same as the deposit methods. This means that wire transfer, credit/debit cards, and eWallets are all facilitated for a withdrawal.
This process will usually take between 24 hours and 7 business days depending on the method used.
Withdrawal Fees
With Markets.com you will find that there are no fees associated with withdrawals.
The minimum withdrawal amount from the broker is $5 when using e-wallets such as Skrill and Neteller. For credit/debit cards, the minimum amount to be withdrawn is $10. As for wire transfers the minimum is $100 and €20 within the EU.
How much are Trading Fees with Markets.com?
Markets.com offers floating spread only. These typically start from a lowest point of 0.6 pips. This is slightly above the industry average but still representing excellent value, though there is no account type available with zero or lower spreads.
Markets.com doesn't charge any additional commission fees on CFDs.
Here is a listing of some sample spreads from commonly traded assets at Markets.com
EUR/USD – 0.8 pips
SPX500 – 1 pip
Gold – 0.5 pips
Bitcoin – 50,0 pips
US Shares – 1 pip
How much are Non Trading Fees with Markets.com?
There are a couple of other fees which you may need to account for when trading at Markets.com. Here is a closer look at exactly what they are.
Overnight Fees
The overnight fee is common among every broker and charged on almost all assets at Markets.com as they are CFDs. This fee is one you incur if you are holding positions open overnight and it is charged at the closing time of the markets you are trading.
Since it is a fee that is often changing, you can view more precise details on it through your trading platform or the broker website.
Inactivity Fees
A Markets.com inactivity fee is charged. This fee begins to be charged after 3 months of inactivity and is $10 per month.
Pros
The registration process is very fast and you could be trading very quickly after verifying your account
The demo account is unlimited This makes it an ideal starting point for new traders
A great selection of 10 base currencies is available
Cons
The Markets.com account choice is quite limited for a major broker
The spreads are slightly above average with no account type or assets that start with a zero spread
Inactivity fees with the broker are high when compared with others in the industry
Which Markets does Markets.com offer?
More than 2200 assets in total. Common markets like forex, commodities, indices and stocks, plus less common markets such as Blends and Bonds.
Forex
Markets.com provides for trading in more than 65 currency pairs including major, minor, and exotic pairs. Here the spread starts from a minimum of 0.6 pips with no zero spread account available.
Commodities
The broker offers more than 20 commodities for trading. This includes a variety of metals, energies, and agricultural commodities. The spread here starts from a very low 0.3 pips on gold.
Indices
When it comes to indices trading, there are more than 40 major markets available from all over the world. These include major indices from the US, UK, and around both Europe and Asia.
Stocks
Excellent choice is provided in trading stocks at Markets.com. More than 2,000 shares are available from all kinds of companies on the US, UK, and EU stock markets.
ETFs
There are more than 50 ETFs available to be traded at Markets.com. Again these are available starting at a very competitive spread.
Cryptoassets
A total of 25 cryptocurrencies are available for trading at Markets.com as CFDs. This selection includes Bitcoin futures, Ethereum, Ripple, and several other major crypto markets.
However, this feature is not available for traders residing in the UK.
Bonds
Four bonds are available for trading at Markets.com. This includes the UK, UK, and German bonds, and represents the great variety of markets available since bonds are not too commonly offered by many brokers.
Blends
There are more than 20 blends available for trading with Markets.com. A blend is something that closely resembles an ETF, but in an unofficial capacity. It is essentially a basket of assets that you invest in collectively. These blends are typically all stocks, and are put together by the broker.
How are Execution, leverage and position sizing with Markets.com?
These are some of the most important trading features that you will encounter and should know about in detail when you begin trading with Markets.com.
Executions
Markets.com is a market maker broker. This means they take the prices they receive from the liquidity providers and use them to set their own prices. Although this technically makes them a counterpart to your trading, it does allow a good degree of flexibility on things such as trading cost.
Leverage
The Markets.com leverage available will really depend on the country from which you are trading since they are regulated in various regions.
With that said, the maximum available leverage in each area is 30:1 in the UK, EU, and Australia, according to the ESMA and ASIC regulations (an exception is made here for professional traders who can access 300:1 leverage).
In South Africa, the maximum leverage available is 300:1, as well as in every country regulated by the BVI, this leverage can reach 300:1.
Sizing
The minimum trade you can make at Markets.com is 1 micro lot. This is also equal to 0.01 standard lots, or a cash value of $1,000. With leveraged trading you can also reduce this minimum amount substantially.
Risk Management
Risk management is of course vital for all traders to know and employ when engaged in any form of trading.
Markets.com facilitates this risk management through the features offered on their trading platform as well as MT4 and MT5. These platforms allow for the setting of stop losses, take profits, and trailing stops to protect your active positions, as well as limit orders to control the entry position of new trades.
The broker also utilizes margin calls which let you know when your equity reaches a certain point.
Trading Hours
These are the hours during which markets are available to trade.
When it comes to forex, this time is 24/5 on a Monday to Friday, the commodities market is much the same though they take a one hour break between days, and the crypto market is open for trading 24/7.
Trading on indices and stocks follows the local hours of that market, and blends trading depends on the individual instrument.
Forbidden trading techniques
When it comes to trading techniques allowed at Markets.com, you will be pleased to know that both scalping and hedging are permitted. You can also utilize the MetaTrader EAs feature to copy or code your own trading strategies.
The use of a VPS is not allowed at this time, though traders from the UK and Ireland can all engage in spread betting if they wish through the dedicated account type.
What Platforms does Markets.com offer?
The available trading platforms and mediums are a vital aspect of any top forex broker. This is no different with Markets.com. Here is what they have to offer when it comes to trading platforms.
Charting and Trading tools
The charting tools and indicators who can access through the broker are many. These mainly come from the MetaTrader trading platforms which are very much renowned for being detailed in this respect.
These, together with the Markets.com proprietary platform provide for a total of 51 charting indicators, and 31 drawing tools to assist you in creating the most detailed, customizable trading environment possible.
You can further enhance this experience by utilizing the one click trading directly from the charts and opting to receive the price alerts that are available.
MetaTrader 4
MT4 is well recognized as likely the best trading platform ever released. Even after many years, it still remains one of the most powerful and popular trading platforms of choice for most traders.
It is secure and well-encrypted, lightweight, and highly customizable. While it may not be the most attractive of platforms, it is certainly highly functional, robust, and easy to understand.
The trading platform can run on almost any machine, has more than 50 charting tools and indicators available to create a completely customizable experience and also caters very well for auto trading through EAs.
With Markets.com you can access MT4 on desktop, mobile, or tablet as well with iOS, Android, Windows, or Mac as well as running it in browser through the webtrader.
MetaTrader 5
MT5 brings to the table all of the top-level functionality that you have with MT4. The only areas that are changed and enhanced here are that you will have access to even more indicators and more pending order types.
The market depth charts and ordering capability are also enhanced to display as many as 21 total timeframes for the most detailed trading experience.
Again with MT5 and Markets.com, you can access it either through the webtrader or on mobile and it is compatible with both Windows and Mac computers as well as iOS and Android mobile and smart devices.
Markets.com Trading Platform
Markets.com also offer their own proprietary trading platform that is available as a webtrader. This trading platform is very intuitive and has a range of similar features as you would find with both MT4 and MT5.
The platform can be used as a multi-asset platform where you can trade a variety of markets. As an additional feature you can also utilize expert advice and analysis provided directly from the platform.
This platform is an excellent additional and alternative to the already positive platform offering from Markets.com.
Markets.com Mobile Platform
Markets.com in addition to having MetaTrader platforms available on mobile, also have their own mobile trading platform which provides yet another positive, user-friendly experience for traders.
This includes a very fast execution, informative trade alerts, and the ability to manage your account on the move with ease including making deposits and withdrawals.
Again it is a light option which is easy to run yet comprehensive in what it achieves and is available on mobile and smart devices through both Android and iOS.
What extra trading services does Markets.com offer?
Here are some additional products that you may come across when you get started trading at Markets.com.
Social Trading – Copy Trading
When it comes to social or copy trading, these are not available through Markets.com. The only form of copy trading that you could engage in is to apply EAs in MetaTrader that you have taken from other traders in the wider community. This is permitted by the broker.
Pros
The broker provides for a strong range of trading platforms to choose from
There is a wide range of markets and more than 2,000 assets available Something to fit the needs of every trader
Cons
There are no nano lots available to trade Micro lots are the smallest you can trade
The leverage for those outside ESMA and the EU is relatively low compared to some others
Markets.com provides no social or copy trading features
How is Markets.com's Customer service?
Languages
With Markets.com, a total of 9 languages are supported through their website. This includes a good selection of European languages and Arabic is also available. This is fewer than some major brokers, but likely still enough to satisfy the majority of traders.
Customer Service
When it comes to Markets.com customer support this is well provided for. First off, you will have access to a basic FAQ section on the brokers website that provides useful information on simple functions of getting started like making deposits, withdrawals, and basic trading questions.
If you still have questions then these will be quickly answered by the support team who are available through website-based live chat, phone, or email, and in a total of 7 languages including English, French, Spanish, Italian, German, Bulgarian, and Arabic.
Does Markets.com have Research and Education services?
Research
A research section is something that the broker unfortunately does not have at the moment. This could certainly be a negative point particularly if you are a trader who wants to do some of your own research.
There are however, a number of pre-built strategies and some advice available from the in-house team of market experts which may work to satisfy the needs of many.
Education
A big miss, and something surprising is that Markets.com do not cater for an education section. This is surprising for such a major broker and is definitely a loss for traders who are looking to learn, develop, and grow in the sector.
Luckily, there are still many third-party resources offering top-quality education that you can take advantage of at any time no matter the broker you are trading with.
Pros
Customer service with Markets.com is available in 7 languages This is excellent for international traders
Cons
They feature a very limited research section which could also limit your ability to acquire market knowledge on some areas
They completely lack an education section This is a big loss and surprising for a major forex broker of their size
Markets.com vs other brokerage firms
FAQs
Is Markets.com safe, legit and a good broker?
Yes, Markets.com is very well-regulated by 5 of the most respected regulatory bodies in the world, and has offices in 4 continents. They also offer excellent value to their traders on many markets.
Does Markets.com charge commissions when trading CFDs?
There is no commission other than spreads when trading CFDs with Markets.com.
---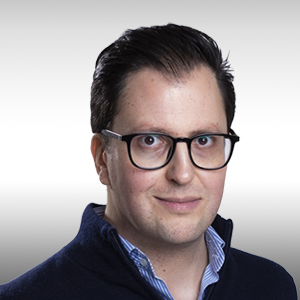 About The Author
Filippo Ucchino
Co-Founder - CEO - Broker Expert
Filippo is the co-founder and CEO of InvestinGoal.com. He has 15 years of experience in the financial sector and forex in particular. He started his career as a forex trader in 2005 and then became interested in the whole fintech and crypto sector.
Over this time, he has developed an almost scientific approach to the analysis of brokers, their services, and offerings. In addition, he is an expert in Compliance and Security Policies for consumers protection in this sector.
With InvestinGoal, Filippo's goal is to bring as much clarity as possible to help users navigate the world of online trading, forex, and cryptocurrencies.
Markets.com Review: Pros and Cons Uncovered 2023
Related Reviews
---