FP Markets Review: Pros and Cons Uncovered 2023
At InvestinGoal, we adhere to strict standards to ensure an unbiased review process. We conduct our reviews by examining each broker's offering and performance across 4 key categories. A final rating is produced for each forex broker based on a total of 187 data points. Learn more about our review process and methodology.
FP Markets is an experienced Australian ECN broker. Founded in 2005 the broker is also very well-regulated.
Regulatory oversight comes from some of the most respected bodies in the industry with CySEC, ASIC, FSCA and SVG all available. Among traders, FP Markets is renowned for the lightning-fast execution speeds they offer.
In this FP Markets review, the expert InvestinGoal team has taken a closer look at all the key features of the broker including trading platforms, costs, minimum deposits, and more.
The key strengths of FP Markets include:
Very well-regulated by CySEC, ASIC, FSCA and SVG
Extremely low spreads offered
IRESS platform for investing in stocks
Lightning-fast execution
Low minimum deposit
There are many things to consider when starting out with a broker. With that in mind, you can take advantage of an excellent demo account offered by FP Markets. This can help you see exactly what they have to offer.
OPEN AN FP MARKETS DEMO ACCOUNT
(74-89% of retail CFD accounts lose money)
What Is Our Opinion On FP Markets?
FP Markets is both anECN/STP and DMA brokerwith spreads from 0 pips, regulated by CySEC, ASIC and FSCA and very well known for its IRESS stockbroking service (not available outside Australia) and its wide range of assets. With more than 10,000 assets and different execution methods available, FP Markets is perfect for a range of traders.
To back up their trusted reputation the broker has won more than 30 awards over the years. You will also find a wide variety of account types here to fit every need.
When it comes to physical presence, they do only have two offices internationally but continue to offer great service worldwide including in Australia where, as a high volume stock trader you can benefit from specific accounts and features for stockbroking.
They are further secured by offering negative balance protection, segregated accounts, and ICF insurance coverage to EU traders.
What are the FP Markets Pros and Cons?
Pros
At FP Markets, one of the major positives is the fact you will have a wealth of assets to choose from in trading. More than 10,000 in total are offered. This extensive selection is supported by a great low-fee environment that is ideal for the casual trader with no inactivity fee charged at all.
Though it is costly to manage, the IRESS service also provides great depth for more experienced traders at FP Markets.
Cons
Starting with downsides of the broker, if you are looking to use the IRESS platform you will find this is only available to Australian traders. The monthly fee you will encounter here is also high at $55 per month to use the IRESS/Viewpoint platform. That would certainly discourage less-experienced traders.
The minimum deposit on a stockbroking account here is also very high. This starts at a low point of $1,000 up to $50,000 depending on your account type so may not be feasible for more casual traders.
Pros and Cons: a Summary
The table below helps chart some of the main pros and cons in key broker areas.
If you want to expand your research, and evaluate some options similar to this broker, you can consult the alternatives to FP Markets.
| FP Markets offer | Pros | Cons |
| --- | --- | --- |
| Demo Account | Unlimited demo | It will be automatically deleted after 30 days of inactivity |
| Minimum Deposit | It is generally low: $100 | For stockbroking accounts it gets a lot higher, minimum $1000, plus the IRESS monthly fee |
| Forex – CFD | The spread starts from 0 pips for raw spreads accounts | N/a |
| IRESS Stockbroking | Trade over 10'000 shares as real or CFD | Real shares are only available to Australian Traders |
CFDs and Forex Review
Trading forex and CFDs here you will first notice a strong range of forex trading pairs available to select from. This features more than 70 pairs in total including major, minor, and exotic currency pairs. All of these are executed at high speed using the ECN/STP execution method.
The spread in trading here can start from a rock bottom 0 pips depending on your account type choice. The Raw Spread account has a 0 pips starting spread with a $3 per lot commission which is comparatively low while overall these low spreads make the broker a very attractive choice for any and all trading forex and CFDs.
Pros
The ECN/STP execution model allows for extremely fast order execution
Great value spread from 0 pips on the Raw Account type
Cons
A higher spread from 1 pip on Standard account types, but no commission on these
IRESS Stockbroking Review
FP Markets excel in their offering of shares and stockbroking opportunities. You will find stocks that can be traded from exchanges all over the world including the US, UK, Australia, and more. In total there are 10,000 share choices to select from so a great depth of asset with this being the majority of overall assets offered by FP Markets.
Since they are a CFD broker, you can only trade shares as CFDs with FP Markets which some may find a drawback though the execution is DMA so you will be assured of the best prices with minimal interference.
The broker also offers the IRESS platform for stock trading which is extremely professional but unfortunately unavailable outside Australia, and with a monthly fee of $55 to use the IRESS Trader/ViewPoint platform, it may not be feasible to all. With that said, free versions of the IRESS mobile and IRESS Investor platform are available.
With 3 dedicated stockbroking accounts, it is clear FP Markets puts priority focus in this area, though the minimum deposit starts from a relatively high $1,000. But, it is important to note that the more you deposit, the less commission and fees you pay. A $50,000 or more deposit will mean no commission and reduced monthly fees for you.
Pros
A great range of 10,000 shares to trade in
Shares from many countries around the world are available
The more you deposit, the more benefits you'll get for stockbroking only
Cons
Stockbroking with the IRESS platform is available for Australian traders only
The monthly IRESS fee of $55 and the minimum deposit are quite high
Scalping Review
If you are interested in scalping, this is permitted by FP Markets. They are also an ECN/STP broker which means you can be sure of the fastest execution speeds, something very important when scalping thanks to speed and access to the deepest liquidity providers.
You can also algo-trade with FP Markets through the Metatrader EAs feature that is widely used by scalpers and others. With the spreads also starting from 0 pips and just a $3 commission it is clear to see that FP Markets is an ideal place for scalping.
Pros
ECN/STP execution and the fast order execution available are perfect for scalping
Low spreads starting from 0 pips
Deep liquidity means orders can almost always be executed quickly
Algo-trading is permitted here
The $3 commission with spread from 0 pips is excellent
Cons
Only Metatrader can be used for scalping here
Is FP Markets regulated and legit?
Top-quality regulation is something to prioritize at all times when you are trading forex. With FP Market you can bank on comprehensive regulation for all entities through which the broker operates.
The EU entity of the broker which is First Prudential Markets Ltd. is regulated by CySEC (371/18), the Australian entity of the broker operating as First Prudential Markets Pty Ltd. is well-regulated by ASIC (286354), the South African entity of the broker is authorised as FP Markets (Pty) Ltd and is regulated by FSCA (50926) and the international entity of the broker, FP Markets LLC is regulated in Saint Vincent and the Grenadines.
Foundation and Offices
FP Markets is an Australian broker that was founded in 2005. In the time since their foundation, they have grown to become one of the top brokers in Australia and developed a worldwide presence. They currently have They currently have seven office locations as follows: Australia, Cyprus, Saint Vincent and Grenadines, Malaysia, South Africa, Nigeria and Dubai.
Money Protection
FP Markets put in place a number of measures to ensure continued protection of your funds when you are trading with them. This includes negative balance protection as standard. This means simply that you cannot lose more than the amount of money that you deposit with the broker.
Your funds will also be held in segregated accounts with top-tier banks. This means that in the event that the company was bankrupt or insolvent, your money would remain completely protected and untouched. If you are an EU trader then you are further protected by the ICF. This is an insurance fund that can compensate up to 20.000€ if something happens to your money.
Awards
Another impressive aspect of FP Markets is the fact they have won a huge number of awards within the industry. They currently have 40 awards to their name. This includes accolades such as that for "best trade execution", "best customer service", and "most satisfied traders" which they have won many times as well as the "Best Forex Value Broker 2020" most recently.
In Which Countries is FP Markets not Available?
There are very few countries in the world where FP Markets do not offer services. The broker does a great job in offering services worldwide to almost all countries. Clients are not accepted from the following countries:
Afghanistan
Botswana
Central African Republic
Democratic Republic of Congo
Equatorial Guinea
Eritrea
Ghana
Guinea-Bissau
Ivory Coast
Liberia
Libya
Mali
Somalia
Sudan
Uganda
Zimbabwe
Puerto Rico
Saba
Sint Eustatius
US Virgin Islands
Andorra
Macedonia, North
Monaco
Pros
The broker is extremely well-regulated by some of the most respected bodies in global trading.
FP Markets are multi-award winning. This shows the level of respect that the industry holds for them.
Cons
Their international physical presence could be improved with an increased number of office locations.
What Are FP Markets Account Types?
As a trader you will be glad to find that FP Markets provides for a good range of account types. Here you should be able to find something to suit your trading needs without too much difficulty.
Demo
Of course, the very best place, and recommended starting point for any forex trader with any forex broker is a demo account. FP Markets does offer a demo account to all traders if you require one. With the demo account, you will have $100,000 in virtual funds available to trade with.
This means you can trade with no risk at all to your real funds, and with no obligation to deposit or start a live trading account. It is also a great way to get to know a broker since a demo account replicates the exact trading conditions of a live trading account, without the risk. You just need your name, an email address, and phone number to open the FP Markets demo account.
The FP Markets demo account is unlimited and you can keep trading with it as long as you want. The only note here is that it will close after 30 days of inactivity.
FP Markets Metatrader Standard Account
The FP Markets Metatrader standard account is a popular account type choice for traders starting out with the broker. Here you can get started with a low minimum deposit of only $100 and you will have the choice of trading through MT4 or MT5 trading platforms.
The cost of trading too is very competitive. The FP Markets spread on this account type starts at only 1 pip. Leverage of up to 30:1 for EU and ASIC traders, and 500:1 for those outside the EU is also available.
FP Markets Metatrader Raw Spreads Account
If you are looking for even lower spreads and more platform customization, then the FP Markets Metatrader Raw Spreads Account is also available. Here you can again choose between trading with MT4 or MT5 trading platforms and access the same excellent minimum deposit of just $100.
Trading through this account you will have spreads that start from 0 pips and with the same leverage of 30:1 for EU and ASIC traders, and up to 500:1 for non-EU traders in place, but there will be a commission of $3 per lot on trading with this account type.
FP Markets IRESS Standard Account
The FP Markets IRESS Standard account is available if you are interested in stock trading through the broker. This is their standard account type for stockbroking and trading through the IRESS platform is available. Here you should note that this account type is only available in Australia.
With this IRESS Standard account you will have access to the ASX stock exchange and be able to trade equities here as CFDs. The minimum deposit for this type of account is $1000, and the commission starts at $10 on shares traded with a 0.1% fee also payable monthly depending on your profits and investor profile.
FP Markets IRESS Platinum Account
The FP Markets IRESS Platinum account is also available in Australia only, and again provides access to stock trading as CFDs on the ASX stock exchange. The minimum deposit for this account type is $25,000 though the account comes with a number of added benefits suitable for higher volume stock traders.
These benefits include a reduced stock trading commission that starts from $9 and also a reduced level of trading fees that start from 0.09% again paid monthly and depending on your profile and profits.
FP Markets IRESS Premier Account
The highest level of FP Markets stock trading account available is the IRESS Premier Account. As with the other IRESS account types, this account is not available outside Australian and provides access to the same range of ASX stocks for trading as CFDs. With this account type, the minimum deposit increases to $50,000.
Among the added benefits with this account type though is that you will not be charged any commissions on trading and the monthly fee for trading is also reduced to 0.08% again depending on your profits and investor profile. A great account option for experienced and high volume stock traders with FP Markets.
FP Markets MAM/PAMM Account
If you are managing multiple accounts then the FP Markets MAM/PAMM account may be the best choice for you. This account type and service is compatible with EAs through Metatrader and every account offered by the broker is compatible with MAM/PAMM.
Trading here is done through the MT4 trading platform and three different allocation methods are available. These are by lot, by percentage, and by balance. The FP Markets MAM/PAMM account also allows for you to manage an unlimited number of accounts and an unlimited amount of money.
FP Markets Islamic Account
If you are Islamic trader complying with Sharia law, then you will be glad to note that an FP Markets Islamic Account is offered. These accounts are available on request from the broker and offer the very same great trading conditions you will find on other accounts.
The only difference here is that you will not incur any swap fees. As a result, the broker does charge some additional administration fees. These start from $1.
If you want to know more on sharia compliant trading, you can check our article on the best swap free Islamic forex brokers.
How Can You Deposit And Withdraw With FP Markets?
Account Base Currency
Your account base currency is the currency you trade in. As with most top forex brokers, FP Markets makes a good selection of base currencies available. These include the EUR, USD, GBP, AUD, CAD, SGD, CHF, HKD, JPY, and NZD.
Having a strong range of FP Markets base currencies available means you can avoid conversion charges when depositing and withdrawing funds which can certainly save you some money in the long term.
Deposit
Here is a look at the minimum deposit and all of the FP Markets deposit methods that are available when you trade with the broker.
FP Markets Minimum deposit
The minimum deposit at FP Markets is generally $100 or equivalent on the majority of accounts. This only changes if you want to open a stock trading IRESS account where the minimum deposit starts from $1,000 for trading through the IRESS platform.
Remember that these IRESS account types are not available outside Australia.
Deposit Methods
FP Markets makes a number of deposit methods available to you as a trader. Every deposit method is typically fee-free and instant with the exception of a wire transfer that usually takes around 1 day.
In addition to wire transfers, there are a lot of other deposit methods available to select. These include credit/debit card deposits with Visa or MasterCard that can take 1 business day but are usually instant as well as eWallet deposits through Neteller or Skrill which are both accepted.
Other available deposit methods include POLI, BPAY, and Fasapay. If you are trading from Asia then Online Pay, Paytrust88, and Ngan Luong may also be available depending on the country.
Deposit Fees
As mentioned, FP Markets deposits are typically fee-free.
This may not be the case only in two situations:
The first is if you deposit less than $100, FP Markets will not cover charges that may be imposed by your bank, though the broker themselves will not impose a fee.
The second is if you are depositing to an IRESS account. Here a 1.6% fee will be charged for domestic funding methods, or a 3.18% fee on international funding methods.
A conversion fee may be charged if your deposit currency does not match a supported base currency though the broker offers many base currencies so this is usually not an issue.
Withdrawals
Here are some of the withdrawal methods that are made available through FP Markets.
Withdrawal Methods
FP Markets withdrawal methods in fact are all the same as the deposit methods listed above when it comes to availability. Typically withdrawals can take up to 24 hours to process, though this can vary slightly depending on the method you choose.
Remember, your withdrawal method should match the funding method you used.
Withdrawal Fees
FP Markets withdrawals are fee free when it comes to credit or debit cards. A wire transfer fee of up to $10 may be charged, and an eWallet fee of up to 2% may also apply depending on the method.
How Much Are Trading Fees With FP Markets?
FP Markets spreads start from 0 pips if you have a raw spread account, or 1 pip if you have the FP Markets standard account. WIth the raw account type, the commission on trades starts from $3 per lot. There is on commission on the FP Markets standard Metatrader account type.
If you are stock trading through an IRESS account, the fees on stocks start from $0, though there is a minimum commission fee of $10 if you are trading on the IRESS Standard account.
Here is a sample of the FP Markets spread on some of their most popular assets:
EUR/USD – 0.00 pips
SPX500 – 0.200 pips
US Shares – 0.00%
Gold – 0.00 pips
BTC – 2.00 pips
Overnight Fees
As with all brokers, FP Markets does charge an overnight fee. This basically applies to every asset traded through the broker since all assets are traded as CFDs. This fee applies if you hold the position overnight and is charged every day at the closing time of the market.
Since it is an ever changing fee depending on market conditions, you can find precise information on it through your trading platform. You can avoid this fee if you are an Islamic trader trading on a swap-free account.
IRESS Account Commission
There is a monthly fee on Stockbroking IRESS accounts of $55 which applies unless you generate a total minimum of $150 in commission fees for that month. This fee varies depending on the level of your IRESS account and the IRESS Premier account does not charge any fee.
How Much Are Non-Trading Fees With FP Markets?
Inactivity Fees
You will be glad to find that FP Markets do not charge any inactivity fee.
Pros
The FP Markets minimum deposit remains very low.
The broker provides for a wide range of account type choices.
The stock brokering service is very extensive. Perfect if you are interested in stock trading.
FP Markets base currency offering is excellent, with many available.
They provide for very low spreads and competitive commissions.
No inactivity fees are charged by the broker.
Cons
Deposit and withdrawal fees may be applied in certain circumstances.
IRESS accounts apply monthly fees that can be costly for stock traders.
The FP Markets stock brokerage service is not available outside Australia.
The swap-free account still charges an additional admin fee in place of the swap fee.
Which Markets Does FP Markets Offer?
We will now take a more in-depth look at all of the markets you can expect to be available when you trade with FP Markets. As they are a CFD broker, every asset listed is traded as a CFD and there are more than 10,000 in total available.
Forex
FP Markets provides access to trading in more than 70 forex currency pairs. A great range including major, minor, and exotic currencies.
Trading here is very fast and utilizes ECN execution to provide the lowest latency, best value trades possible. The spreads also start from a very low 0 pips.
Commodities
FP Markets commodities trading comprises 5 commodities that are available traded as CFDs. This selection includes 3 metals and 2 energies with no agricultural assets available.
Indices
Indices traded through FP Markets include major markets from all over the world including within the EU, US, China, and the UK. Trading in these indices is commission-free with the broker and you can also trade in one unique and original FP Markets index compiled by the team of experts at the broker.
Stocks
There is a huge range of stocks available to trade with FP Markets.
Their IRESS trading platform caters for trading in more than 10,000 shares from all around the world including Australia, the UK, USA, and Asian markets like Hong Kong and Singapore.
These are all traded through DMA execution for the best value and are offered as CFDs through FP Markets.
Cryptocurrencies
FP Markets cryptocurrency trading is also available. Here there are a total of 5 cryptos traded as CFDs. These are Bitcoin, Litecoin, Ripple, Ethereum, and Bitcoin Cash.
How Are Execution, Leverage And Position Sizing With FP Markets?
FP Markets caters for all levels and styles of trader with multiple trading features to support your chosen style. Here is a closer look at the key trading features of the broker.
Executions
When it comes to the execution style at FP Markets, they are an ECN/STP broker. This means you will have access to the best prices from a variety of liquidity providers and should be able to access the best rates with the lowest possible spreads. This is in operation for your MetaTrader accounts.
STP allows you as a trader to trade directly on international markets without a dealing desk. This can further reduce your costs and is available through your IRESS stockbroking accounts at FP Markets.
Leverage
The FP Markets leverage that you will have access to really depends on the regulatory area that you are trading from and the broker entity you are trading under. As an EU trader trading under CySEC, your leverage will be a maximum of 30:1 as mandated by ESMA/MiFiD laws. A maximum leverage up to 30:1 is also allowed under ASIC regulation.
If you are a non-EU trader, then your leverage will significantly increase. This can reach a maximum FP Markets leverage of 500:1 as a non-EU trader.
Sizing
With FP Markets, the minimum size of trade that you can make is 1 micro lot. This means that if you are trading forex, you can open positions from $1000 or 0.01 standard lots without using leverage.
This amount may be lower if you do use leverage. In any case, this is good for keeping trading accessible to all through FP Markets.
Risk Management
As you would expect from a major broker like FP Markets, they provide for a range of tools to help you manage your trading risks through the trading platforms provided. Here you can set stop losses, or take profits, limit orders, or place trailing stops.
All of this is geared towards creating a trading situation for you where your risk is well managed. The broker also utilizes margin calls if you are trading on leverage. This can help to ensure that your equity never falls below a certain point when you are trading.
Trading Hours
The trading times are when you can trade certain assets. For all markets available with FP Markets, the trading hours are 24/5, Monday – Friday. This means all markets can be traded 24 hours a say during these days according to the broker.
Forbidden trading techniques
FP Markets allows for a good range of trading techniques. This includes both scalping and hedging as well as algorithmic trading which you can utilize through the MetaTrader trading platform and the EAs feature.
If you meet certain requirements, you can also qualify for a VPS service as provided through the broker to increase your privacy and security even further.
What Platforms Does FP Markets Offer?
The trading platforms are your essential link to the market with any broker. Therefore, they should provide all the tools you need for success. Let's take a look at what FP Markets has to offer here.
Charting and Trading tools
An extensive range of charting capabilities and trading tools are provided by the broker through both the IRESS platform, MT4, and MT5.
This all adds up to more than 50 charting indicators and 30 trading tools being available through MetaTrader, and an additional 50 or more indicators through IRESS.
This level of detail means that all types of traders are well provided for and is particularly popular with scalpers since you can take advantage of one click trading and set orders directly from the chart which can be very efficient. Price alerts can also be easily set for your convenience.
MetaTrader 4
MetaTrader 4 is of course one of the best known, and best performing trading platforms on the market. It has been around for many years and is hugely popular providing for a very powerful performance and completely secure and encrypted communications throughout.
It can also be run very easily on almost any machine and remains highly efficient. FP Markets offers the platform on desktop as well as through the webtrader and on mobile compatible with Android, Apple iOS, Windows, and Mac.
MetaTrader 5
MetaTrader 5 is very similar to MT4 in terms of its high quality performance and lightweight efficiency, with a few tweaks and updates to make it function even better.
Here you can access an increased number of technical indicators, an economic calendar, more pending order choices and an increased number of 21 timeframes for fantastic attention to detail in trading.
The platform is again offered through all mediums including a webtrader and on mobile and is also compatible with Windows, Mac, iOS, and Android throughout.
IRESS Trading Platform
The IRESS trading platform is the primary equities trading platform used for trading in Australia. Therefore, it is offered by FP Markets in Australia only. It is the platform you will use if you open an FP Markets IRESS stockbroking account. It will provide you with DMA execution to trade stocks on the ASX stock market.
You will have access here to more than 10,000 assets in total. Added to that, the platform is very user-friendly with an extremely intuitive interface making it very convenient and easy to trade, and browser notifications are also available.
What Extra Trading Services does FP Markets Offer?
Additionally, as an FP Markets trader, you can access some extra products depending on your status with the broker.
FP Markets Forex VPS Service
The FP Markets VPS is provided if you meet certain trading requirements with the broker, This VPS is then available for you to trade through at any time and allows you the freedom and flexibility to easily set up EAs and trade securely and with excellent connection speeds and low latency through the FP Markets servers with MT4.
Social Trading – Copy Trading
FP Markets offers a social trading platform for its clients. You can access this service by opening a MT4/MT5 account with the broker, and using your login credentials to access the social trading platform.
Copy trading is available through the third-party platform of Myfxbook as well, which can be connected to your MT4 trading platform. This then provides you with a selection of services and tools including analysis, signals from signal providers and data on the performance of these signal providers that you can choose to copy.
Pros
FP Markets accommodates execution methods that work to keep trading costs as low as possible.
They allow for a wide range of trading techniques including scalping, hedging, and algo-trading.
All markets are open and available for trading on a 24/5 basis.
They provide for a well-respected range of trading platforms.
FP Markets have 10.000 tradable stocks available to choose from as CFDs.
Third party copy trading is facilitated through Myfxbook.
Cons
You can only trade as low as micro lots. No nano lot trading is supported.
The IRESS trading platform is not available outside Australia.
No social trading features are offered by the broker.
FP Markets provides a limited number of original products with only the VPS available.
How Is FP Markets Customer Service?
Languages
The FP Markets website supports translation into more than 10 different languages through its website. These include English, French, Arabic, and a number of Asian languages such as Vietnamese and Malay. Although not as many as some major brokers, there should still be a strong level of language support present.
Customer Service
The customer service experience at FP Markets is another of their highlights. They have in fact won many awards for this service over the years, and it lives up to this reputation.
First off, they provide an excellent and detailed FAQ section for you to check. You can then contact the support team through live chat, phone, or email, with a call back service if needed.
FP Markets customer service supports live chat in more than 10 different languages and they have 25 different numbers you can call related to the language you need. In this way, you can always be sure to get the answers or help you need.
Does FP Markets Have Research And Education Services?
Research
Research is important in making sure you keep up to date with all the latest market developments to make informed trades. In this regard, FP Markets provides a comprehensive economic calendar that can keep you up to date with any economic events that happen on a daily basis that may impact the market.
They also provide some detailed asset and market analysis from both a technical and fundamental perspective that you can use to inform your trading as well as daily trading tips that may be helpful.
Education
FP Markets support continued learning and development through their education section. This provides you with the FP Markets academy, which provides a wide range of learning materials. You can find "how to" tutorials that are updated daily as well as some video tutorials for getting started with MetaTrader.
You can also access a range of trading courses and free ebooks, while checking out the trading glossary alongside a regular newsletter with analysis and tips. Several events, live webinars and podcasts are also offered. This section is ideal if you are just starting out, but may be a little lacking in something for those with more experience.
Pros
The customer service is outstanding and backs up its award-winning reputation.
FP Markets provide a solid range of languages to cater for the needs of global traders.
Cons
The educational material for intermediate to advanced traders is lacking with more focus on new traders.
FP Markets vs other brokerage firms
FAQs
What is the minimum deposit for FP Markets?
The FP Markets minimum deposit is $100 or equivalent if you want to open a Metatrader account, and starts from a minimum deposit of $1000 or equivalent if you wish to open an IRESS account for stock trading.
Is FP Markets regulated?
Yes, FP Markets are very well-regulated and highly compliant. They are regulated by ASIC under registration number #286354 in Australia, by CySEC #371/18 in Europe where they follow ESMA/MifiD laws completely, by FSCA #50926 in South Africa, and also in St. Vincent and the Grenadines for other international traders.
Is FP Markets safe?
Yes, FP Markets are a very safe broker. They are highly transparent and have a number of measures in place to protect your funds. This includes regulation by ASIC, CySEC and FSCA who take many measures to protect you as a trader This includes using segregated accounts, and negative balance protection.
How much is the FP Markets min. Trade?
With FP Markets the minimum trade size is 1 micro lot, equal to 0.01 standard lots, or a cash value of $100 when trading forex. This size may change depending on the asset you are trading.
---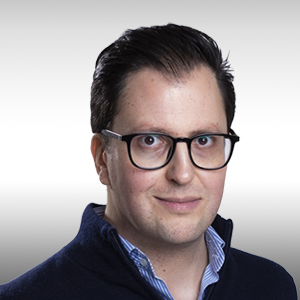 About The Author
Filippo Ucchino
Co-Founder - CEO - Broker Expert
Filippo is the co-founder and CEO of InvestinGoal.com. He has 15 years of experience in the financial sector and forex in particular. He started his career as a forex trader in 2005 and then became interested in the whole fintech and crypto sector.
Over this time, he has developed an almost scientific approach to the analysis of brokers, their services, and offerings. In addition, he is an expert in Compliance and Security Policies for consumers protection in this sector.
With InvestinGoal, Filippo's goal is to bring as much clarity as possible to help users navigate the world of online trading, forex, and cryptocurrencies.
FP Markets Review: Pros and Cons Uncovered 2023
Related Reviews
---