XTB Review Review: Pros and Cons Uncovered 2023
Founded in 2002 in Poland, XTB is an experienced broker in the industry. They have 12 offices in countries around the world and are well-regulated by the KNF, IFSC, DFSA, and FSCA. XTB offers low spreads from 0 pips as well as the ability to trade real stocks and CFDs.
In this XTB review, the InvestinGoal team has looked in detail at the broker in all of their key areas including trading platforms, asset selection, and minimum deposits to build a full picture of what they offer.
The core strengths of XTB include:
Low minimum deposit
Spreads from 0 pips
Well-regulated
User-friendly trading platform
Real stocks available along with CFDs
As you would expect from such an experienced broker, XTB has a demo account you can try which is a good opportunity to get to know more about their broker, trading platforms, and features on offer.
(79% of retail CFD accounts lose money)
What is Our opinion on XTB?
XTB is a DMA Market Maker broker offering very competitive pricing and spreads with no minimum deposit. They are very popular with EU traders though there is a withdrawal fee under certain amounts that can discourage casual traders.
Still, if you deposit more, XTB can cover many fees and non-EU traders can benefit from a tiered reward for many bonuses.
Focusing more closely on the minimum deposit, in most countries, there is no XTB minimum deposit.
In some places though so as Latin America there are three minimum deposit levels. The first is Standard A where the minimum deposit is $15,000 and the spread starts from 0.7 pips. Standard B minimum deposit is $1,500 and the spread starts from 1.5 pips, and Standard C minimum deposit is $1 with spreads from 2.8 pips.
In the majority of other locations, the spreads are excellent starting from 1 pip with no commission on a standard account with the tier-based system coming into action on IFSC regulated accounts.
What are the XTB Pros and Cons?
Pros
On the positive side, the fact there is no minimum deposit to consider in the majority of countries the broker offers service is great to help keep it very accessible to all levels of traders.
You will also find a very wide selection of assets on offer to trade with XTB, there should be something to suit everyone.
Finally, when it comes to trading costs XTB manages to remain highly competitive with costs remaining low. This is particularly the case for EU-based traders with the broker.
Cons
Among the drawbacks to note with XTB is the fact you may be charged a small withdrawal fee which is not very common among top brokers nowadays. You will also find that the trading costs if you are under IFSC regulation, are higher than with other account types.
Finally, if you are looking for social or copy trading choices, this may not be the best broker choice since neither are offered.
Pros and Cons: a Summary
The table below helps chart some of the key broker areas and main points within each.
If you want to expand your research, and evaluate some options similar to this broker, you can consult the alternatives to XTB.
| XTB Offer | Advantages | Downsides |
| --- | --- | --- |
| Demo Account | You can create other Demo Accounts with no problems | Valid for 30 days |
| Minimum Deposit | Low minimum deposit | You may incur in a conversion fee |
| CFDs and Forex | Wide range of markets | No built-in feature for copy trading |
| Bitcoin and Crypto | Competitive spread starting from 0.22% on BTC | N/A |
CFDs and Forex Review
Trading CFDs or forex with XTB you will typically find a spread that starts from 1 pip and a very extensive range of assets available for trading. There are more than 5,200 assets in total to choose from. Such a number places XTB well as a broker offering a very strong selection.
You will be able to trade forex, indices, commodities, stock, ETFs, and crypto assets while the average spread starts from 0.9 pips on the EUR/USD, 2.1 pips on the EUR/GBP, and 0.22-0.33% on Bitcoin trading.
With IFSC regulation you may find the broker has higher spreads in some cases but they do offer several account type options with a Standard A, Standard B, and Standard C choice.
The minimum deposit here can range from $1 with 2.8 pips starting spreads, to $15,000 and a 0.7 pips spread start.
The choice you make really will depend on your individual needs but you can certainly rely on XTB to offer very fast trade execution thanks to its direct market access.
Pros
Hedging, Scalping, and the use of EAs is permitted
Trading costs are kept as low as possible
Cons
Social and copy trading are both not offered by the broker
Bitcoin and Crypto Review
You will also be able to trade Bitcoin and many other cryptocurrencies at XTB as CFDs. There are more than 30 cryptocurrencies available including Bitcoin, Ethereum, Litecoin, Ripple, and others alongside a total offering of 50 crypto assets.
The spread on these assets is variable but taking Bitcoin as an example it typically stays between 0.22-0.33% of the market price with other cryptos reaching up to 2%. Overall then, if you are interested in trading crypto as a CFD, then XTB could be a good choice for you.
Pros
The spread is competitive across many assets and accounts
Mobile compatibility is offered
Cons
The crypto offering is limited compared to other brokers
Educational Section Review
With the XTB education section, you should find plenty of content to help you out on your learning journey. This includes a very detailed FAQ section that can provide a good level of support for the most common questions and a support team that is available on 10 different phone numbers.
A good level of educational content is provided not only for those new to trading but also at higher levels up to expert and premium level information.
Webinars, a detailed trading glossary, and many other tutorials and helpful articles are all available and can be very helpful and insightful even if the research section of the broker could be more detailed.
Pros
Customer support can be contacted easily in several ways
The content and information provided can benefit all levels of trader
Cons
Some depth is lost on the research section
Is XTB regulated and legit?
When it comes to regulation, XTB is very well taken care of. They have in place some of the most trusted regulatory oversight in the financial world.
This tier 1 regulation comes from the FCA in the UK #522157, CySEC #169/12 and KNF in the EU, and the IFSC in international markets #60/413/TS/19.
This level of regulatory oversight and compliance shows the seriousness with which XTB takes your security as a trader.
The broker operates as XTB Limited under FCA and CySEC regulations, as X-Trade Brokers DM SA under KNF and as XTB International Limited (XTB) under IFSC regulation.
XTB has received two new licenses: it also operates in Dubai as XTB MENA Limited regulated by DFSA #F006316 and in South Africa as XTB Africa (PTY) Ltd regulated by FSCA #49970.
Foundation and Offices
XTB is an international broker that has grown rapidly since its foundation in 2002. They were founded in Poland where they still have an office base, but have since expanded to become a well-trusted broker around the world.
So much so that they are listed on the Warsaw Stock Exchange under the ticker XTB. They now have a total of 12 office locations globally as follows:
Poland
ul. Ogrodowa 58,
00-876 Warszawa Biurowiec A,
VII piętro
Cyprus
Pikioni 10, Building: Highsight Rentals Ltd,
3075, Limassol,
Cyprus
Czech Republic
Pobřežní 12,
186 00 Prague.
Belize
35 Barrack Road,
3rd Floor,
Belize City,
Belize, C.A
Chile
Av. Apoquindo 4501,
Of 1604 – Las Condes,
Santiago, Chile
Portugal
Praça Duque de Saldanha,
Edíficio Atrium Saldanha,
Piso 9 Fração B 1050-094 Lisboa
Germany
Mainzer Landstr. 47,
60329 Frankfurt am Main
Romania
Sucursala Bucuresti Bulevardul Eroilor,
nr. 18, sector 5
Bucuresti, Romania
Slovakia
Poštová 1,
811 06 Bratislava
France
32 Rue de la Bienfaisance,
75008 Paris
Spain
Edificio Iberia Mart I,
Calle Pedro Teixeira 8,
6ª Planta 28020-Madrid
United Kingdom
Level 34, One Canada Square,
Canary Wharf, E14 5AA, London,
United Kingdom
Money Protection
As well as keeping you safe and secure with the best in regulation, XTB also offers further protection for your deposits.
This comes in the form of negative balance protection, meaning you can not lose more than you have deposited in your account, and the holding of your funds in segregated accounts. This means that if XTB did encounter any financial trouble like insolvency, or bankruptcy, your money would not be impacted.
As an EU or UK trader, you also have the added protection of the ICF which is a special insurance fund that covers up to €20.000 or £85.000 if something were to happen to your money. All round, you are extremely well protected.
In which Countries is XTB not available?
Although XTB does extremely well in providing access to trading for most people across the world, with more than 350,000 clients and growing. There are still a few locations where they are unavailable. These include the following:
Pros
Negative balance protection is offered as standard to all traders with XTB
XTB provides additional customer money protection measures such as segregated accounts
The brokers services are available in most countries around the world
Cons
Only CySEC and FCA are provided as top tier regulators. These are two of the best, but some traders may want to see more top regulators on board
What are XTB's Account Types?
Now that you have seen the process is relatively easy to get started. Here are the range of different account types you can look forward to opening with XTB.
Demo
The demo account with any broker is an excellent place to start and the XTB demo account is no different. Here you can trade virtual funds completely risk-free, but within an environment that precisely replicates live trading to give you some invaluable experience.
You will also be under no obligation to open a live trading account at any time from your demo account. It is perfect for beginners then to get to know the broker.
With XTB, the demo account is fully available and lasts for a period of 30 days. After this though, you can easily continue demo trading by opening another demo account without any problem.
XTB Standard Account
One of the most popular XTB account types for many traders is the XTB Standard Account. Here you will be glad to find that there is no minimum deposit at all in most cases, though this will depend on the country you are trading from
Some countries do offer 3 types of XTB Standard account, with varying minimum deposits of $1, $1,500, or $15,000 depending on the account. The higher the tier of your account, the lower spreads will be.
Focusing on the typical Standard XTB account found in most places, the spreads will be very competitive starting from a variable spread of 0.3 pip and with over 5,200 assets tradable as CFDS. There should be something for everyone and in a very accessible manner.
XTB Islamic Account
XTB Islamic trading is also available if you need it. You can access this through the XTB Islamic account. This account type does not charge any overnight fee and so, is completely compliant with Sharia law.
The account type does however charge a slightly higher commission of $10 per lot traded.
You can always access more information through our article on the best swap free forex brokers, with XTB being a popular choice here with Islamic traders.
XTB Professional Account
The XTB Professional account is available to both EU and UK traders regulated under CySEC if you meet certain conditions. In order to qualify for this account type, you should meet at least two of these requirements:
Have made an average of 10 transactions of significant size per quarter in the past year
Have a financial instrument portfolio of over €500,000 (in your bank or into the trading account)
Possess relevant experience in the financial services sector
If you do meet these criteria, then you will qualify for a professional account. Through this account you will have access to greater leverage of up to 200:1 on forex trading. Unlike some brokers, with XTB you will also retain your negative balance protection with this account.
Markets in forex, indices, commodities, stocks, ETFs, and cryptos will all be at your disposal here and trading will be made available through the proprietary XTB xStation platform.
How can you Deposit and withdraw with XTB?
Account Base Currency
The account base currency is that which you can trade with on your account. With XTB, this selection is not one of the widest you will find. With that said, major currencies in the form of EUR, GBP, and USD are all available.
If your account base currency matches that of your deposit and withdrawal method, then you can avoid having to pay any kind of conversion fee when trading.
Deposit
Taking a look at funding your account, here is some more information on the XTB minimum deposit, deposit methods, and any associated fees.
XTB Minimum deposit
Generally speaking, XTB does not impose any minimum deposit amount with either their standard, pro, or Islamic accounts.
The only exception here is within certain countries where there are 3 types of standard accounts available. In these countries, the following minimum deposits and spread variations apply:
There is a $1 minimum deposit in place for the Standard C account with spreads starting from 2.8 pips. This minimum deposit increases to $1,500 for a Standard B account with spreads from 1.5 pips, and $15,000 for a standard A account where spreads start from 0.7pips.
It is important to note here that this only applies in some countries, and generally there is no XTB minimum deposit.
Deposit Methods
When you are making an XTB deposit, you can typically do so in EUR. USD, GBP, HUF, CLP, and TRY are also all accepted depending on the country.
XTB deposit methods encompass all the usual methods you would expect. This means wire transfer, credit/debit cards from Visa and MasterCard, and eWallet deposits from Skrill, Neteller, PayU, and more, are accommodated.
Wire transfers will typically take around 1 day to process. Card payments are usually instant, though your first may be slower, and eWallet deposits are also usually instant.
More deposit methods may be available to you locally depending on your country. This is particularly true in Poland, and you can check with the broker for these additional methods.
Deposit Fees
XTB deposits are generally fee-free. The only exception here may be with some eWallets. These can charge 1.5% to 2% depending on your location. You may also be charged a small conversion fee if your deposit currency does not match up with an available account base currency.
Withdrawals
Here are some of the additional details when it comes to making withdrawals from your XTB trading account.
Withdrawal Methods
The XTB withdrawal methods available are all the same as the deposit methods. This means wire transfer, credit/debit cards, and eWallets are all available. Just remember that you must typically use the same method to withdraw as you did to deposit.
An XTB withdrawal typically takes from 1-3 days depending on the method used.
Withdrawal Fees
So long as you withdraw $100 or more, then all of these withdrawals are free of any fees. If the amount is less than $100 then you are liable to a 30% fee on the amount withdrawn.
How much are Trading Fees with XTB?
When it comes to spreads, you will find that XTB only offers these as floating spreads.
With the XTB Standard account, the spread typically starts from 0.3 pip in most countries, though this is not always the case.
In the countries where there are three types of standard account available, the spreads start at 0.7 pips on a Standard A account, 1.5 pips on a Standard B account, and 2.8 pips on a Standard C account.
XTB trading is often commission-free, though a commission of $5 per lot traded is applied on Islamic account trading which is swap-free.
Commission of 0.08% is also generally applied when trading CFD assets through the broker.
There are also no commissions on real stocks and ETFs for a monthly volume of €100,000 which are available only to EU traders.
How much are Non Trading Fees with XTB?
There are a couple of other fees that you may encounter from time to time when trading at XTB.
Overnight Fees
The overnight fee is that which you must pay if you hold a position past the close of market. Since XTB is a CFD broker, this fee will apply on almost every asset held overnight.
Since the fee changes every day depending on the market, you can get up to date information on the exact fee through your trading platform on a particular day.
The only account type which does not apply any overnight fee is the XTB Islamic account.
Inactivity Fees
XTB does charge an inactivity fee. This XTB inactivity fee will only be charged if you are inactive for 1 year. If this is the case, the broker will charge a monthly fee of $10 until you log back in to your account again.
They also reserve the right to close your account if you do not have a sufficient balance to cover the fees.
This inactivity fee only applies to live trading accounts, and not to XTB demo accounts.
Pros
The broker provides an excellent range of features and very competitive trading costs for all types of traders
XTB remains very accessible to all with no minimum deposit required
Deposits and withdrawals are usually fee free
Overnight fees are not always charged depending on the asset
Cons
The XTB demo account is limited although you can always open another
The broker makes a limited number of base currencies available
IFSC traders with XTB generally have higher spreads in place though there are more account types to choose from
The 30% fee on withdrawals below $100 is quite expensive, particular for casual traders
Which Markets does XTB offer?
XTB is a CFDs broker, every asset listed on the platform is offered in CFDs. Here is a selection of all the markets you can choose from with XTB.
Forex
The broker offers a total of 48 currency pairs for you to trade in. This includes major, minor, and exotic pairs with a spread that starts from 0.3 pips. There are no requotes with XTB.
Commodities
If you are interested in trading commodities, there are also many available at XTB. The broker offers a total of 21 markets here. 8 of these are metals including gold, silver, copper, and even the less common zinc, and nickel.
You can also choose from three energies in the form of natural gas, Brent, and WTI crude oil, alongside 10 agricultural commodities. The spread on gold here starts from a great value 0.13 pips and most are traded without a swap fee.
Indices
The broker again excels here with a huge total of 42 indices available from all over the world.
Not only from the major nations like the US, Australian, and EU states, but also from the likes of Brazil, Korea, Mexico, and Russia. Spreads start from 0.9 pip and again there are no swap fees or requotes.
Stocks
XTB stocks have more than 2,000 assets that you can choose from. These stocks come from all around the world and major exchanges in the US, UK, and EU. The commissions are kept very low alongside spreads and start from just 0.08%.
EU traders have also access to real stocks with 0% commissions for monthly volumes up to €100,000.
ETFs
There are more than 60 ETFs available for trading at XTB. These too come with a very low starting commission from 0.12% and avail of the very fast XTB execution as standard.
EU clients can trade over 200 real ETFs with no commissions for monthly volumes up to €100,000.
Cryptoassets
Crypto trading is also available through XTB. Here they cater for an extensive range of markets with 50 cryptoassets in total available and more than 30 cryptocurrencies all traded as CFDs.
Those available include Bitcoin, Bitcoin Cash, Dash, EOS, Ethereum, Ethereum Classic, Litecoin, Ripple, and Stellar.
How are Execution, leverage and position sizing with XTB?
The first area to take a look at are the trading features that you can expect from XTB. There are several in place for you to note.
Executions
When it comes to trade execution, XTB is a DMA Market Maker broker. This position as a DMA broker means you will have direct access to the best market prices coming to the broker from a selection of top liquidity providers.
This means that XTB has access to the most competitive rates in the industry, although as a market maker, they will make their decision on the final pricing of any orders. Still it puts you in a very competitive position.
Leverage
When it comes to XTB leverage this will depend a lot on which regulatory authority you fall under. It will also differ depending on the asset you are trading.
Within the EU and the UK, leverage is limited to a 30:1 maximum by regulation. The exception here is in the case of professional traders where you can access up to 200:1. The maximum XTB leverage in other areas is 500:1.
Sizing
The minimum trade size you can access with XTB is 1 micro lot. This is equal to 0.01 standard lots or a cash value of $1000 if you are trading without leverage. This amount will be even lower if you are using leverage.
Risk Management
Risk management plays a big role in the success of any trader. This is no different when you are trading with XTB. To that end, the broker makes a number of tools available through your trading platform that you can use to manage your risk.
These include your ability to set stop losses, take profits, and trailing stops to manage your positions. You can also put limit orders in place for when you are entering markets.
Finally, the broker also provides margin calls to stop your equity falling below a certain amount if you are trading on leverage.
Forbidden trading techniques
XTB is flexible when it comes to your trading techniques. They accept the use of scalping and hedging strategies along with allowing algorithmic trading. You can also make use of VPS while trading with the broker though they do not offer one of their own.
What Platforms does XTB offer?
When it comes to trading platforms and mobile availability, XTB offers these routes through their own XTB xStation platform which we will take a closer look at.
Charting and Trading tools
Charting tools and indicators are very well provided for at XTB. These are made available through the xStation trading platform.
In total, you will be able to access 51 charting indicators and 31 drawing tools to help you craft your own charts in a very customizable setting. Convenience is also enhanced through one click trading and the ability to order directly from charts.
XTB xStation
XTB xStation is the broker's own proprietary trading platform. It is an award-winning platform which is extremely accessible through both a webtrader and mobile version.
It has been positively reviewed for being extremely user-friendly and intuitive while also catering for all the same features as MetaTrader including lightning fast trade execution, deposits, and withdrawals.
The trading platform is compatible with both Windows and Mac while the mobile platform runs through Android and iOS without issue.
What extra trading services does XTB offer?
Turning focus to other products that you may encounter and are available as an XTB trader, there is one in particular to note.
XTB Cash Rebates
XTB does offer cash rebates to some traders where permitted. These can be earned if you trade at least 20 lots within a 30-day period and the discounts start from 5% rising to a maximum of 30% where eligible.
Social Trading – Copy Trading
XTB does not provide for any social trading facility. They also do not have any dedicated copy trading features.
Pros
XTB provides for DMA access and lightning fast trade execution
Many trading techniques allowed with the broker including hedging, scalping, and the use of EAs
They make a wide range of assets available across all categories including some more uncommon commodities and indices
Crypto trading and cryptoassets are very well catered for with more than 50 markets available
Cash Rebates are in place to reward frequent traders
Cons
No nano lots are available with micro lots being the smallest available trading size
XTB leverage for professional traders is lower than most other major brokers
Only the proprietary trading platform is made available
The broker offers no integrated social or copytrading features
How is XTB's Customer service?
Languages
The XTB website caters very well for multiple languages as you may expect. A total of 14 languages are available for the website. These include English, Chinese, Turkish, French, Spanish, and a host of others to meet your needs.
Customer Service
XTB customer service is excellent and works well at catering for all your needs and questions as a trader at any time. Firstly, then have a detailed FAQ section available to access on the broker website that provides the answer to more than 30 of the most common questions.
Additionally, you can contact the helpful support team on over 10 dedicated phone numbers, through email, or a live chat function on the broker website.
Does XTB have Research and Education services?
Research
When it comes to research, XTB provides a detailed economic calendar which can keep you up to date with all of the economic announcements on any given day.
They also provide general daily news on all the markets that are offered at XTB which can give you further insight, and detail what their analysts believe the impact of any news may be on a certain asset.
Education
The education offering at XTB is also positive. They provide well for all levels of trader with four specified training levels starting from base, and moving through intermediate, advanced, and premium. This makes sure everyone is taken care of.
There is also a detailed trading glossary available, and access to a range of live webinars in multiple languages.
Pros
The XTB website provides for a strong selection of languages
Customer service is excellent with a variety of contact methods available
The XTB education section provides great information for all levels of trader
Cons
The research section lacks some depth and detail in certain areas
XTB vs other brokerage firms
FAQs
How good is XTB?
XTB is a great CFD broker. They are recognized as being very well-regulated and extremely safe.
Islamic account: can I use it on XTB?
Islamic accounts are available with XTB. You'll be charged a slightly higher commission of $10 per lot traded. The XTB Islamic account is fully compliant with Sharia law.
Does XTB allow scalping?
XTB does allow scalping. They also provide a very competitive environment in terms of bothe fees and spreads that appeals to scalpers. For more information about what you can and what you can't do with XTB, as well as every other XTB trading feature.
Is XTB a market maker?
XTB has a hybrid execution method. It operates as both a DMA (Direct Market Access) and Market Maker broker. This can provide the best of both worlds to many traders depending on preference.
Do XTB Have an official Facebook Page?
Yes, XTB has an official Facebook page.
---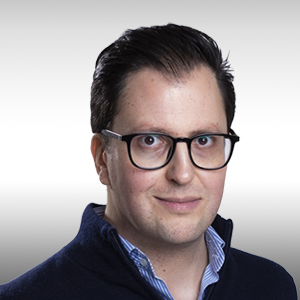 About The Author
Filippo Ucchino
Co-Founder - CEO - Broker Expert
Filippo is the co-founder and CEO of InvestinGoal.com. He has 15 years of experience in the financial sector and forex in particular. He started his career as a forex trader in 2005 and then became interested in the whole fintech and crypto sector.
Over this time, he has developed an almost scientific approach to the analysis of brokers, their services, and offerings. In addition, he is an expert in Compliance and Security Policies for consumers protection in this sector.
With InvestinGoal, Filippo's goal is to bring as much clarity as possible to help users navigate the world of online trading, forex, and cryptocurrencies.
XTB Review Review: Pros and Cons Uncovered 2023
Related Reviews
---