Is it possible to trade Options with Trading212?
Trading 212 does not offer Options Trading. The broker, on the other hand, offers the following instruments: Forex, Commodities, Indices, Futures and Shares as CFDs alongside real Stocks and ETFs.
In this post we will give you some alternatives, explain what Trading 212 specifically offers, and give you some interesting info about options.
Trading 212 Options: What are the Alternatives?
As mentioned earlier, Trading 212 does not offer options in its range of instruments.
If you're looking to trade with options contracts, Trading 212 is not a good fit for you. We've prepared our top three choices for trading options.
IG Markets is one of the most reputable brokers in the world, with operations in most financial centres. The company offers many trading products, including options. Trading options with IG Markets is possible using spread bets or CFDs through a proprietary platform. You can trade major stock market indices, shares and FX with daily, weekly, monthly and quarterly options. A great feature of options trading with IG Markets is that you can close options without spread if you hold them until the fixed expiry date.
AvaTrade is also a top-tier market-maker providing options trading through its AvaOptions platform, where you can trade more than 40 forex options. AvaOptions permits you to take control over your portfolio and utilise a range of professional risk management tools.
With Plus500, you can trade options as CFDs with leverage up to 1:5. You can use the guaranteed stop-loss provided in the platform to avoid slippage, as well as stop-loss and trailing stop-loss functions. At your disposal are various tools to manage your account balance and trading activity, including a free-of-charge notifications service to keep you informed of trading events while you're away from the screen.
| | Trading 212 | IG Markets | AvaTrade | Plus500 |
| --- | --- | --- | --- | --- |
| Options | No | Yes | Yes | Yes |
| Broker Type | CFD | CFD | CFD | CFD |
| Options Available | N/A | Barrier options and vanilla options | Forex options | Call-Put Options |
| Minimum Deposit | $1 | $250 | $100 | $100 |
Types of Options: Here's what you should know
There is different type of options to know. Before you begin trading options, here are the main ones that should be familiar to you.
Barrier options are a type of derivative where the payout depends on whether the underlying asset has to or overcome a specific price.
Binary options are instruments that turn every trade into a binary yes or no outcome; that's why they are called binary. Before entering a binary options contract, you decide if a market is likely to be above or below a specific price when the contract expires. Binary options are banned in most countries due to its already risky nature mixed with gambling characteristics.
Vanilla options are a financial instrument giving you the right but not the obligation to buy or sell an underlying product at a predetermined price and time. There are two types of vanilla options, they are Call Options and Put Options.
Trading 212 Offer: trade CFDs and real Stocks
With the Trading 212 CFD Account, with a minimum deposit of just $10, you can speculate on trade forex, commodities, index, futures and stocks.
With the Trading 212 Invest Account, you can buy and sell tangible assets. With this trading account, you can start trading 3000+ stocks alongside 400+ ETFs with as little as $1.
Traders from the UK can open an ISA (Individual Savings Account) to invest tax-free in zero commission stocks.
If you're looking for more info about what accounts are available, please read our Trading 212 account types guide for essential information.
Visit Trading 212
83% of retail CFD accounts lose money
---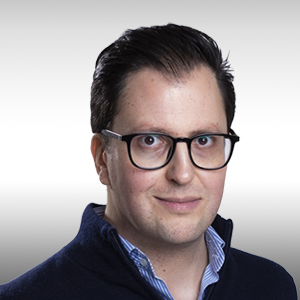 About The Author
Filippo Ucchino
Co-Founder - CEO - Broker Expert
Filippo is the co-founder and CEO of InvestinGoal.com. He has 15 years of experience in the financial sector and forex in particular. He started his career as a forex trader in 2005 and then became interested in the whole fintech and crypto sector.
Over this time, he has developed an almost scientific approach to the analysis of brokers, their services, and offerings. In addition, he is an expert in Compliance and Security Policies for consumers protection in this sector.
With InvestinGoal, Filippo's goal is to bring as much clarity as possible to help users navigate the world of online trading, forex, and cryptocurrencies.
Is it possible to trade Options with Trading212?
Related Guides
---