Trading212 Spread Betting
Trading 212 is a well-known broker in Europe, especially in the UK, where the company is authorised by the Financial Conduct Authority, offers cost-effective access to the London Stock Exchange and international stock markets.
Spread Betting is a popular trading product in the UK due to the tax benefits on profits. In this guide, we'll be looking specifically at Spread Betting. However, if you're interested in the unique products Trading 212 offers in the UK, learn more in our complete Trading 212 review.
What is Spread Betting?
Spread betting is an instrument for speculating on various financial markets where you do not actually own any of the underlying assets. To profit from spread betting, you place a long (buy) or short (sell) trade. If you're long and the price moves up, you'll be in profit. If the price falls, you'll be at a loss. If you're short, the opposite is true.
How much you profit or loss depends on the size of your bet. Normally when you trade financial instruments, you'll place an order for a specified number of shares, lots or contracts. In spread betting, you enter your order by stating how much you want to win or lose for each pip the price moves.
For example, if you place a trade for GBP/USD and bet $10 per pip, it's essentially the same as opening a position for 1 Lot of GBP/USD where the pip value is worth $10.
Generally, spread betting is only available in certain jurisdictions. In particular, it is commonly available in the UK and the Republic of Ireland. Spread betting is popular in the UK and Ireland because of tax laws. Winnings from betting are tax-free, whereas profits from investing are subject to capital gains tax.
Is Spread Betting available with Trading 212?
Unfortunately, spread betting is not offered by Trading 212, even for traders in the UK and Ireland. Even if this product is not available, the broker still offers CFDs which are similar instruments. Trading 212 also offers to invest in real stocks and ETFs.
Trading 212 Spread Betting: What are the Alternatives?
If you're looking for a broker offering a spread betting account, Trading 212 is not the right choice for you. To find the best spread betting brokers in the UK, we have prepared a detailed guide to the top ten UK spread betting forex brokers.
Pepperstone is one of the most popular ECN/STP brokers in the online trading industry and provides spread betting from its UK branch. If you begin spread betting with Pepperstone, you'll have access to platforms such as MT4, MT5 and cTrader with competitive spreads, fast execution and no minimum deposit required.
AvaTrade is another excellent choice for spread betting. The minimum deposit is $100, and you'll be able to use the MT4 platform and enjoy very competitive spreads starting, combined with 200+ assets to trade.
Spread Betting Costs
In the UK and Republic of Ireland, spread betting is commission-free and tax-free. It's difficult to trade spread betting products from outside of the UK and Ireland. One of the attractions of spread betting, particularly with stocks, is you don't pay stamp duty as you never own the underlying asset. Moreover, capital gains tax is not applied to profits from spread betting on financial instruments as it's classified as betting. All costs are factored into the spread, meaning brokers apply no commissions. Although this all sounds very appealing, before assuming spread betting is exempt from any type of tax, talk to a professional accountant or tax advisor. If you're considered a professional, it could be the case that income tax is applicable to your spread betting winnings.
Trading 212 Offer: Trade CFDs and Real Stocks
CFDs
Trading 212 offers the possibility to trade contracts for difference with its Trading 212 CFD Account with a minimum deposit of just $10. The assets you can trade with a CFD account include forex, stocks, commodities, futures and indices for a total of 2500+ instruments with zero commissions. Spreads start from 0.8 pips for forex and vary depending on the product and market conditions.
Real Stocks
You can trade tangible assets, such as shares and exchange-traded funds, with the Trading 212 Invest Account. You can start trading with just $1 and buy fractions of shares. The account gives access to trade 3000+ stocks alongside 400+ ETFs. There are no commissions or fees, only the spread.
Depending on your location, particularly for UK traders, you can open an ISA (Individual Savings Account), where you can invest tax-free in a zero commission stocks environment. The limit on the ISA tax-free allowance in the UK is £20,000 per year.
FAQs
Is Trading 212 a spread betting broker?
No. Trading 212 does not offer a spread betting account. The closest product to spread betting that Trading 212 offers is a CFD trading account.
---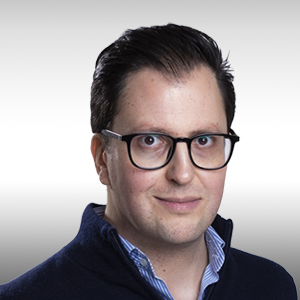 About The Author
Filippo Ucchino
Co-Founder - CEO - Broker Expert
Filippo is the co-founder and CEO of InvestinGoal.com. He has 15 years of experience in the financial sector and forex in particular. He started his career as a forex trader in 2005 and then became interested in the whole fintech and crypto sector.
Over this time, he has developed an almost scientific approach to the analysis of brokers, their services, and offerings. In addition, he is an expert in Compliance and Security Policies for consumers protection in this sector.
With InvestinGoal, Filippo's goal is to bring as much clarity as possible to help users navigate the world of online trading, forex, and cryptocurrencies.
---