ActivTrades Review: Pros and Cons Uncovered 2023
ActivTrades is one of the longest-standing forex brokers in the industry boasting more than 20 years of experience. This makes the Swiss-founded broker a trustworthy choice among new and experienced traders alike. Founded in Switzerland, ActivTrades operates worldwide though they are particularly popular with traders in Europe, and especially Italy.
In this ActivTrades Review, our team of experts has carefully examined all key areas of the broker and what they have to offer. This is done with the aim of helping you make the best forex broker choice possible based on your own trading needs.
The main strengths of ActivTrades include:
Insurance coverage of up to $1,000,000
Access to the hugely respected MT4 platform
Regulated by the top-tier FCA in the UK
What Are ActivTrades Main Highlights?
| | |
| --- | --- |
| Regulations | FCA, SCB, CSSF |
| Trading fees rating | Medium |
| Inactivity fee | $10/month |
| Withdrawal fee | $9 |
| Minimum deposit | $0 |
| Time to open an account | Up to 3 days |
| Wire transfer deposits | Yes |
| eWallet deposits | Yes |
| Account base currencies | USD, EUR, GBP, CHF |
| Demo account provided | Yes |
| Products offered | Forex, Stocks, Indices, Crypto, ETFs, Commodities, Bonds |
What Is Our Opinion On ActivTrades?
ActivTrades is a multi award-winning, market maker broker with 20+ years of experience that essentially operates its own internal market.
They are a top platform choice with many additional trading tools and very low costs suited to all traders. They are also very well-regulated and have many protective measures including insurance up to $1,000,000 provided on all trades.
After having tried ActivTrades, the first thing that stood out to us is their demo account offering. In fact, ActivTrades, is the only broker in the industry to offer a 72-hour demo trial
without even registering the account. This is a great way to get to know the broker with no risk at all, but of course, if you want to keep using the demo account after these 72 hours you must provide the broker with an email and a password.
Another positive side of ActivTrades is their level of insurance coverage which stretches up to $1,000,000. What this means is that your trading funds will be highly secure against any issues like insolvency, though this is extremely unlikely in any case since they have been operating well for more than 20 years.
However, we have also found some downsides to ActivTrades.
The main one is that they do not have a direct research section. This can restrict your ability to gain market insight through research in some cases. Then, you will also realize that they offer a small number of account types compared to other brokers.
Forex and CFDs trading: we found the ActivTrades spreads quite low compared to other brokers (from 0.5 pips). Opening an account was quite easy as well thanks to the lack of a minimum deposit. Overall, ActivTrades offers a good environment for FX and CFD trading, even though there are only around 500 tradable assets.
Spread Betting: ActivTrades offers spreadbetting to UK users only. The minimum bet start from 10p per point, spreads are competitive. ActivTrades users will be able to spread bet on different markets such as forex, indices, commodities, shares, and ETFs.
What you can't do on the ActivTrades platforms: ActivTrades is pretty permissing when it comes to what you can and can't do on their trading platform. This include scalping trading, as well as hedging and automated trading. Additionally, ActivTrades allow spread betting.
If you are not satisfied with these characteristics as they do not meet your interest, you can deepen your research by consulting the alternatives to ActivTrades, in order to find some options similar to it.
What are the ActivTrades Pros and Cons?
Pros
Low trading fees
MT4, MT5 and Proprietary Platform all available
No minimum deposit requirements
Cons
No copy-social trading service directly offered
Limited account types choice
Only 4 base currencies available
Is ActivTrades regulated and legit?
When it comes to regulation, the broker understands the need for recognized and trusted bodies to oversee the operations and provide a good measure of security.
This is precisely what they provide you as a trader. If you are registered under the broker entity ActivTrades PLC then you will be regulated under the FCA (#434413), and if you are registered under the ActivTrades Corp entity then you will be regulated by the SCB in the Bahamas (#199667). While, if you are registered under the broker entity ActivTrades Europe S.A. then you will be regulated by the CSSF (number P00000491).
This tier 1 regulation allows you a good deal of protection and security that is well recognized throughout the sector.
Foundation and Offices
ActivTrades was founded in 2001 in Switzerland. Originally they were a stock brokerage service. They moved their headquarters to London in 2005 and since that time they began to expand their offering to CFD products. The broker presently has two office locations around the world as follows:
United Kingdom
The Loom 2.5, 14 Gower's Walk,
London, E1 8PY,
United Kingdom
Bahamas
209 & 210 Church Street, Sandyport,
P.O. Box SP 64388,
Nassau, Bahamas
Money Protection
Trusted regulatory oversight is not the only measure ActivTrades puts in place to bolster your security as a trader. You can also benefit from negative balance protection which means you can never lose more than you deposit in your account.
Added to this, the broker always uses segregated bank accounts at top-level banks for maximum protection. This makes sure that even if they do encounter financial difficulty like insolvency or bankruptcy, then your funds will always remain protected.
If you are a UK trader, then the ICF protection insurance may also be made available to you to cover such events. This can provide you protection of up to £85.000, although the broker has further expanded on this insurance to provide you great coverage of up to $1.000.000.
Awards
Throughout decades in the industry, the broker has of course collected many awards. They have received more than 30 in total including as recently as 2019 when they won the Shares Award for Best Tools, and the ADVFN award for the Best Online Trading Services, also in 2019.
In Which Countries is ActivTrades not Available?
Although ActivTrades does an excellent job in offering trading services around the world that are secure and well-regulated for all, there are still a few regions where ActivTrades does not offer services. These areas are as follows:
Central African Republic
Eritrea
Guinea
Guinea-Bissau
Libya
RD Congo
Zimbabwe
Afghanistan
Iraq
Iran
Myanmar
North Korea
Yemen
Pros
They are well-regulated by a top body in the FCA and also by the SCB
The $1,000,000 insurance for clients should provide an excellent peace of mind in the unlikely event of problems with the broker
They are award-winning having picked up more than 30 accolades over the years
Cons
The broker only has two offices. A light physical presence for a major broker
What Are ActivTrades Account Types?
There are several ActivTrades account types that you can look forward to opening when you trade with the broker. Take a look at exactly what is available and choose the one which is the best fit for your trading needs.
Demo
A demo account with any broker is a great starting point whether you are a new trader, or just new to this broker. It provides you the chance to get to know exactly what is on offer in a realistic trading environment, but with no-risk, trading virtual currency.
There is also no obligation to deposit real money by opening a demo account. It is just the perfect place to practice and grow your skills and knowledge.
An ActivTrades demo account is available. This is valid for a 30-day trial period and this broker is one of the few where you can access a 72-hour demo account with no registration at all.
At the end of this period, you will be asked to provide very basic personal information to continue. This information includes your full name, a valid email and phone number, and setting a password.
ActivTrades Individual Account
One of the most popular ActivTrades account choices is the ActivTrades individual account. This account comes with no minimum deposit requirements, and once inside you will have access to trade through MT4, MT5, or the ActivTrades trading platform on more than 500 assets as CFDs.
The spread on this account type is also very competitive with the spread starting from only 0.5 pips. This ActivTrades account type can also be accessed as an Islamic trading account if you require one.
ActivTrades Islamic Account
The ActivTrades Islamic account is available to traders who require swap-free trading. Here you can get started with no minimum deposit requirement. The swap-free account is available through MT4 as a USD account only, and through MT5 for use with all base currencies.
This account type does not charge swap-fees at all, and so it is compliant in full with Sharia law. If you do hold a position open for more than 24-hours though, a replacement fee is charged. If you are an Islamic trader and interested in learning more, then feel free to check out our article dedicated to the best swap free brokers.
ActivTrades Professional Account
An ActivTrades professional account type is also available. In order to qualify for this account type though, you first must satisfy at least two of the following requirements:
You must have made an average of 10 transactions of significant size per quarter in the past year
You have to possess a financial instrument portfolio of over €500,000 in value (in your bank or trading account)
You must also have relevant experience in the financial services sector
If you do manage to satisfy two of these conditions then you will have access to the account with no minimum deposit. This account provides higher leverage of up to 400:1 on forex and other great features like a free VPS and more advanced charting and analysis tools.
How Can You Deposit And Withdraw With ActivTrades?
Account Base Currency
ActivTrades caters for 4 base currencies in total. These are the USD, EUR, GBP, and CHF. This means you can avoid any conversion fees if your deposit and withdrawal method matches one of these currencies.
Deposit
Here is the full lowdown on what to expect with an ActivTrades deposit including the minimum required deposit and the methods available for you to make that deposit.
ActivTrades Minimum deposit
ActivTrades doesn't have a minimum deposit requirement for clients to open an account.
Deposit Methods
The ActivTrades deposit methods made available to you include wire transfer, credit/debit cards that are Visa or MasterCard, and eWallets that are Skrill, Neteller, PayPal, or SoFort. The deposits are all typically very fast to complete within a maximum of 30 minutes although it does depend on the methods used.
Deposit Fees
ActivTrades deposits are typically fee free. The only exceptions here may be if your bank imposes a fee on wire transfers, you have to pay a conversion fee for a non-matching base currency deposit, or you are an EU resident depositing from outside the EU where a 1.5% fee is applied.
Withdrawals
Here is a closer look at what to expect when you are making an ActivTrades withdrawal.
Withdrawal Methods
The ActivTrades withdrawal methods you will find available all match the deposit methods. This means wire transfer, major credit/debit cards, and a number of eWallets will all be accepted. Withdrawals from the broker can take up to 48-hours to process.
Withdrawal Fees
Again, withdrawals are typically fee free. The only exception here would be withdrawals in USD which may attract a fixed fee of $12.50.
How Much Are Trading Fees With ActivTrades?
ActivTrades offers floating spreads only. These start from 0.5 pips and here is a sample of some retail minimum spreads on the most traded assets at the broker.
EUR/USD – 0.5 pips
Gold – 25 pips
SPX500 – 0.23 pips
US Shares – $0,02
These spreads leave the broker in a very competitive position when compared with some other major brokers in the sector.
Overnight Fees
The overnight fee is common to all brokers and is charged on almost every asset at ActivTrades since they focus on offering CFDs. This is the fee which you incur for holding an asset overnight and it is charged at the closing time of the market. Since it is a dynamic fee which changes based on the market and asset, you can get exact numbers from your trading platform at that time.
The only account type which does not feature this fee is the Islamic trading account in order to remain Sharia compliant.
How Much Are Non-Trading Fees With ActivTrades?
Inactivity Fees
Unlike many brokers, you will be glad to note that ActivTrades does not charge any inactivity fee. This is great for the casual traders.
Pros
You can open a demo account for 72-hours with no registration needed at all
The broker charges no inactivity fee. This is perfect for casual traders
They keep trading costs extremely low across the board
No minimum deposit required
Very fast deposits
Cons
The ActivTrades demo account does expire after 30 days
They make only 4 account base currencies available and on a limited selection of accounts
Which Markets Does ActivTrades Offer?
ActivTrades offers CFD trading only. There are over 500 assets available for trading in total with the broker. Here is a look at exactly what they provide.
Forex
There are more than 45 currency pairs available to trade as ActivTrades. This includes major, minor, and exotic currencies. The spread on these pairs starts from only 0.5pips.
Commodities
There are a total of 4 commodities available to trade as CFDs. These include two metals in gold and silver, as well as two energies in WTI, and Crude oil.
Indices
A total of 10 indices are open to trade as ActivTrades. These come from all around the world including in the US, UK, Brazil, and around the EU.
Stocks
ActivTrades provides for stock trading as CFDs in more than 500 companies. These come from a range of exchanges all around the world including 2 indices in the US, 12 in Europe, 7 in Asia, 6 in South America, and one each in South Africa, and Australia. There should be stocks in major companies to fit all trading needs.
ETFs
ETFs are also available to trade with more than 20 listed. These can be traded in a number of different fields including energy, finance, health, industrial, tech, and real estate, and they can be traded from as little as $1 in value.
Futures
A total of 30 futures are available to be traded with ActivTrades. This includes futures on 16 indices, 9 agricultural assets, 4 energies, 1 metal, and more.
Options
You can trade in one options asset. This option is the DAX30 German index option.
How Are Execution, Leverage And Position Sizing With ActivTrades?
Executions
When it comes to executing your trades, ActivTrades is a market maker broker. This means they handle all of your trades as a counterpart and create their own internal market. While this may not appeal to everyone, it does mean that you accurately know the cost of your trades with little divergence, and gives the broker a lot of scope on things like fees.
Leverage
The ActivTrades leverage that you will have access to depends on a couple of factors. The first of these is the entity under which you are registered, then the assets which you are trading. If you are registered under the EU or UK entity of the broker which are regulated by the FCA and CySEC, then the maximum leverage you will be entitled to is 30:1. This can increase to as much as 400:1 if you register a professional account.
If you are registered under the SCB Bahamas regulated entity of the broker then a dynamic leverage of up to 200:1 is available with the following equity thresholds:
$0 – $100,000 – 1:200
$100,001 to $200,000 – 1:100
More than $250,000 – on request, contact ActivTrades
These numbers should allow you sufficient scope to achieve the maximum ActivTrades leverage that you need.
Sizing
The minimum trade size at ActivTrades is 1 micro lot. This is the same as 0.01 standard lots and equal to a cash value of $1,000. So this is the amount you will need in order to open a position. With that said, this amount can be greatly reduced if you decide to avail of the leverage the broker offers.
Risk Management
Risk management is of course a vital element in trading anything. ActivTrades provides a number of useful risk management tools to assist you in managing both the positions you are in, and the positions you are seeking to enter. These tools are provided directly through the trading platforms and include the ability to set stop losses, take profits, and trailing stops on open positions. You can also set limit orders to manage your entry position on new trades, and the broker has a margin call in place if you are trading on leverage. This will help ensure you retain a certain level of equity in your account at all times.
Trading Hours
The trading hours change depending on what it is you are trading. With that said, forex trading is available on a 24/5 basis, Monday to Friday with commodities trading on the same timeline. Stocks, indices, and bonds will vary depending on the local trading hours.
Forbidden trading techniques
With trading techniques, ActivTrades allows both scalping and hedging if that is your trading method. Algorithmic trading is also facilitated through the MT4 trading platform, and a VPS is approved for use with the broker providing a free one to professional customers.
What Platforms Does ActivTrades Offer?
The trading platforms are of course your key window to the market. Let's take a closer look then at exactly what the broker makes available in terms of both trading platforms, and additional tools to help you.
Charting and Trading tools
The charting and trading tools that you will have available at ActivTrades are all provided through both MT4 and MT5 trading platforms. These platforms are well-known for providing an extensive range of tools and indicators so you will have more than 51 charting indicators and 31 drawing tools at your disposal.
Alongside this you can set orders directly from the charts and engage in one-click trading perfect for scalping. Price alerts are also available.
Through ActivTrades you will also have access to multiple premium tools for MT4 such as SmartOrder 2 which improves execution, adds OCO orders, and more.
Smartlines can automatically set orders depending on trend lines, while SmartTemplate, SmartForecast, and SmartPattern are all available in the same package of plug-ins to give you an even more detailed and customizable trading experience.
ActivTrades Desktop Platforms
In terms of desktop platforms, MT4, MT5, and the ActivTrades platform are all offered for you to choose from. Here you can expect a collection of some of the most powerful trading platforms in the industry, with MetaTrader being renowned as a favored, robust solution for the majority of traders.
You will also have access to a depth of indicators and charting tools on platforms that can easily be run on almost any machine. These trading platforms will run on either windows, or mac devices without problem.
ActivTrades Webtrader Platforms
Again when it comes to webtrader platforms, MT4, MT5, and the ActivTrades proprietary trading platform are all available. The brokers demo account which is available for 72 hours without registration is also available through these platforms.
The major benefit of these platforms is the fact they will conveniently run in your browser with no installation needed. They are also very intuitive and extremely user-friendly with almost no loss of functionality when compared with their desktop counterparts.
ActivTrades Mobile Platform
MT4, MT5, and the ActivTrades platforms are again available as mobile trading options. The MT4 mobile trading platform is very powerful when compared to other mobile trading platforms and offers a great range of capabilities.
You can easily manage your trading account, deposits, and withdrawals, while also charting on the move with these platforms. They are all accessible through iOS or Android on your phone, tablet, or smart device.
ActiveTrade (Proprietary Trading Platform)
The ActivTrades proprietary trading platform is available for you to select and trade on in desktop, mobile, and tablet form. It provides a very easy to use trading platform with multiple order types available as well as hedging facilitated.
The trading platform is comprehensive in the data it provides too with both real time charting, and a market sentiment indicator available for you to utilize. The platform is a good experience all round and an excellent alternative to the other MT4 and MT5 trading platforms made available by the broker.
What Extra Trading Services does ActivTrades Offer?
Social Trading – Copy Trading
At the moment, ActivTrades does not offer social or copy trading services directly. With that said, through using your EAs function within the MT4 trading platform, you can engage in a form of copy trading if you are implementing trading strategies and robots from the community which is available.
Pros
An excellent range of premium MT4 charting tools are available to further enhance an already great platform
There is a good range of the best trading platforms to choose from along with a proprietary option
Cons
No nano lots are made available to trade. This means micro lots are the smallest available
There are no social or copy trading services made directly available by the broker
How Is ActivTrades Customer Service?
Languages
There are more than 10 languages made available for traders with ActivTrades. The available language support includes English, Spanish, French, Russian, Arabic, Mandarin Chinese, and Cantonese. This should provide all traders from around the world with ample opportunity to access trading and content with the broker.
Customer Service
The customer service section at ActivTrades includes support for a total of 8 languages, and dedicated customer support through a website based live chat, calls, and email as well as a detailed FAQ section that can help in answering many of the most common questions you may have.
Does ActivTrades Have Research And Education Services?
Research
Unfortunately there is no dedicated research section at ActivTrades. The only thing offered in this respect as research tools are plugins that can be added to your MT4 trading platform.
These can add order types such as OCO orders, and forecasts based on past and present pricing of the asset, as well as supports and resistance levels. Therefore, while indirect in the way they are provided, they are still a valuable resource in terms of research at the broker.
Education
The education section of the broker is very well provided for. Here you will find a total of 19 PDF documents covering a range of training topics including the trading platforms, premium trading tools like smartlines, and much more.
Further to this helpful content is a comprehensive trading glossary, and a broad range of 18 video tutorials that covers topics suitable for all traders from beginner to advanced.
What do Users Think About ActivTrades?
Warning
The ratings and third-party reviews presented below are provided for informational purposes only and may not accurately represent the broker's quality.
| | |
| --- | --- |
| Trustpilot | 4.3/5 (1650+ reviews) |
| Google Play Store | 4.1/5 (8350+ reviews) |
| iOS App Store | 4.2/5 (2270+ reviews) |
Pros
They do an excellent job at being available in many languages, keeping themselves accessible
The education section is in-depth and has something to provide for all levels of trader
Cons
Having no direct research section is a loss for such a major and experienced broker
ActivTrades vs other brokerage firms
FAQs
Is ActivTrades legit?
ActivTrades is considered safe because it is regulated by the FCA, a top-tier financial authority. This means that all client deposits are maintained in secure, separate bank accounts, which cannot be used in any circumstances by the brokerage for its operational expenses.
Is ActivTrades regulated?
ActivTrades is regulated by the FCA in the UK and the SCB in the Bahamas.
Is ActivTrades ECN?
ActivTrades is not an ECN broker. They are a market maker broker. This means ActivTrades will be the counterparty to all of your trades.
---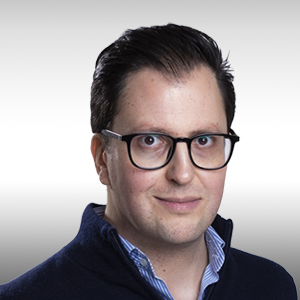 About The Author
Filippo Ucchino
Co-Founder - CEO - Broker Expert
Filippo is the co-founder and CEO of InvestinGoal.com. He has 15 years of experience in the financial sector and forex in particular. He started his career as a forex trader in 2005 and then became interested in the whole fintech and crypto sector.
Over this time, he has developed an almost scientific approach to the analysis of brokers, their services, and offerings. In addition, he is an expert in Compliance and Security Policies for consumers protection in this sector.
With InvestinGoal, Filippo's goal is to bring as much clarity as possible to help users navigate the world of online trading, forex, and cryptocurrencies.
ActivTrades Review: Pros and Cons Uncovered 2023
Related Reviews
---